Make your own Christmas Stockings with these simple DIY Personalized Christmas Stocking Ideas.
It's Christmas time! And one of my favorite things about Christmas was opening my stocking Christmas morning.
Each Christmas my parents put a present in our Christmas stockings. We were allowed to open these presents before mom and dad woke up! It was so fun waking up early to see what was left.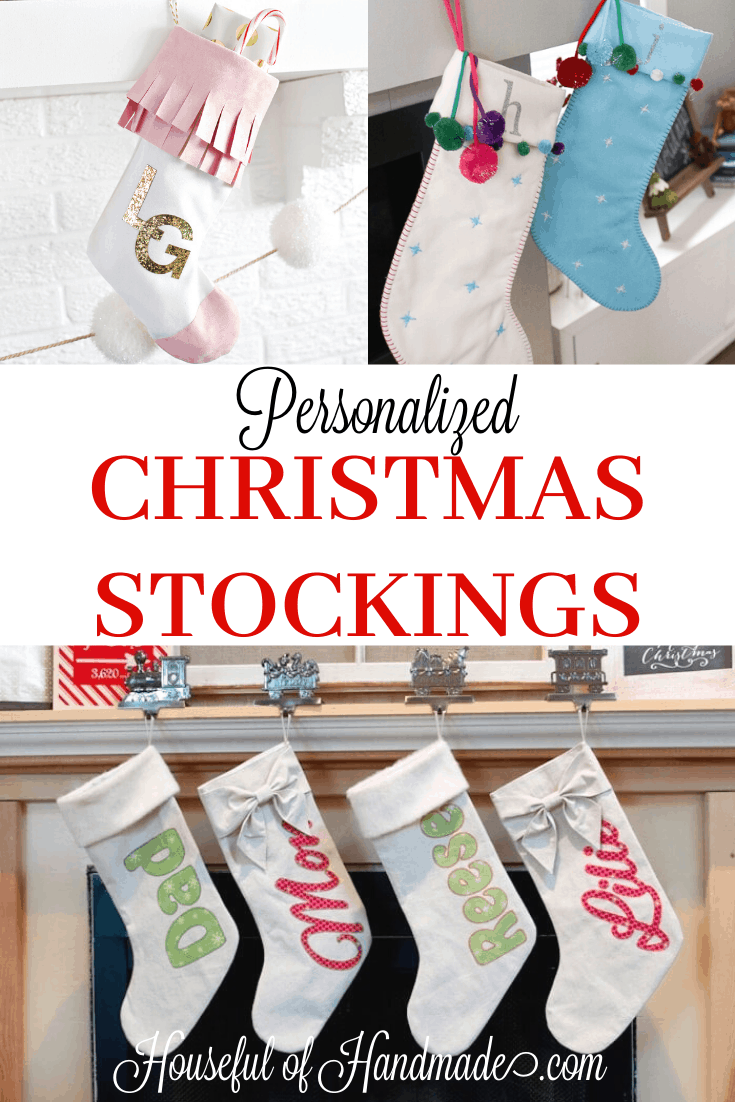 Creating traditions like that is easy with personalized Christmas stockings for everyone in the family! Whether you use the whole name or just an initial, make sure everyone knows who's stocking is who's this year.
Check out these amazing DIY personalized Christmas stockings to get ready for the big day.
DIY Personalized Christmas Stocking Ideas
Learn how to make your own beautiful DIY personalized Christmas stockings that your family can enjoy for years to come.