I am kinda sad that it's August. That means summer is coming to a close. I even bought back to school clothes for my kids last night! But I am also pretty happy it's August because that means life can get back on a schedule, and keeping up with the projects is much easier for me when we are back on a schedule. August is also my birthday month… YEAH! Let's hear it for awesome August birthdays 🙂 And lastly, since August is the last real month of summer around here, it means pumpkin season is right around the corner (and man I love all things pumpkin).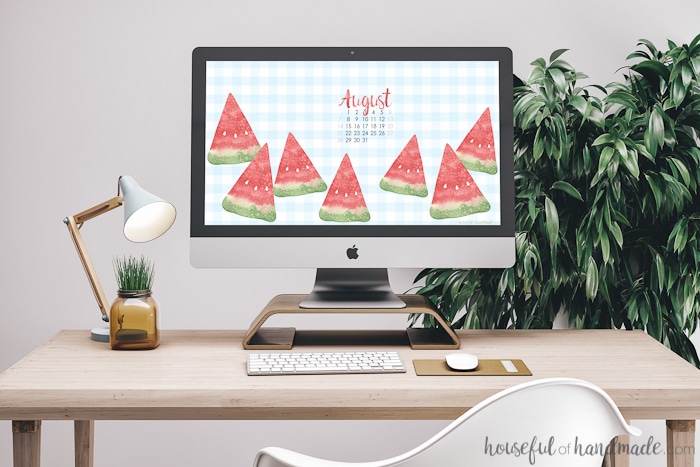 So instead of being sad that summer is coming to a close, I decided to celebrate summer with the free digital backgrounds for August this year. And what says summer more than watermelon! I think I have eaten my body weight in watermelon this year. As soon as we run out, I send my husband to the store for another one. Every lunch and dinner has a side of watermelon. We blend watermelon into our lemonade for refreshing summer drinks. Whatever we can do, we do it with watermelon!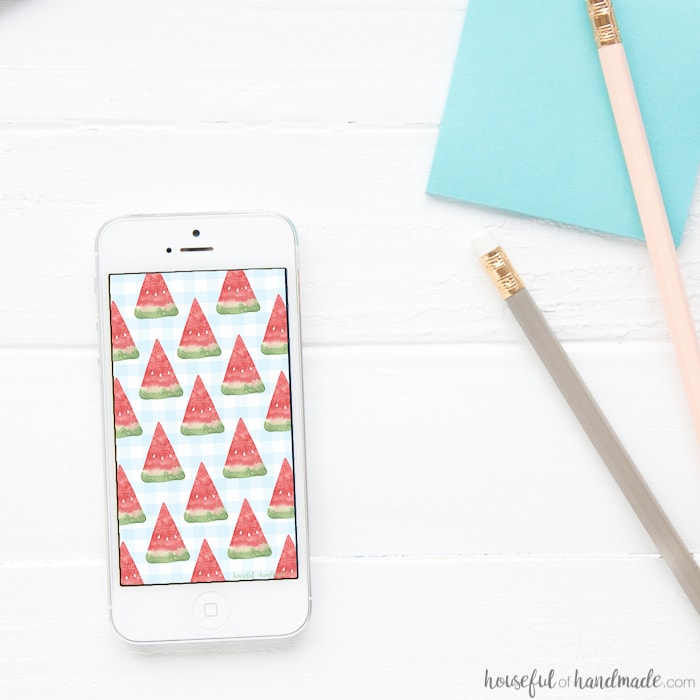 I hope we are not the only ones totally obsessed with watermelon in the summer. Seriously it might be bordering on obsession, but there is just something so refreshing and summery about it that I cannot stop 🙂 So covering my electronics in fun watercolored watermelon just made sense!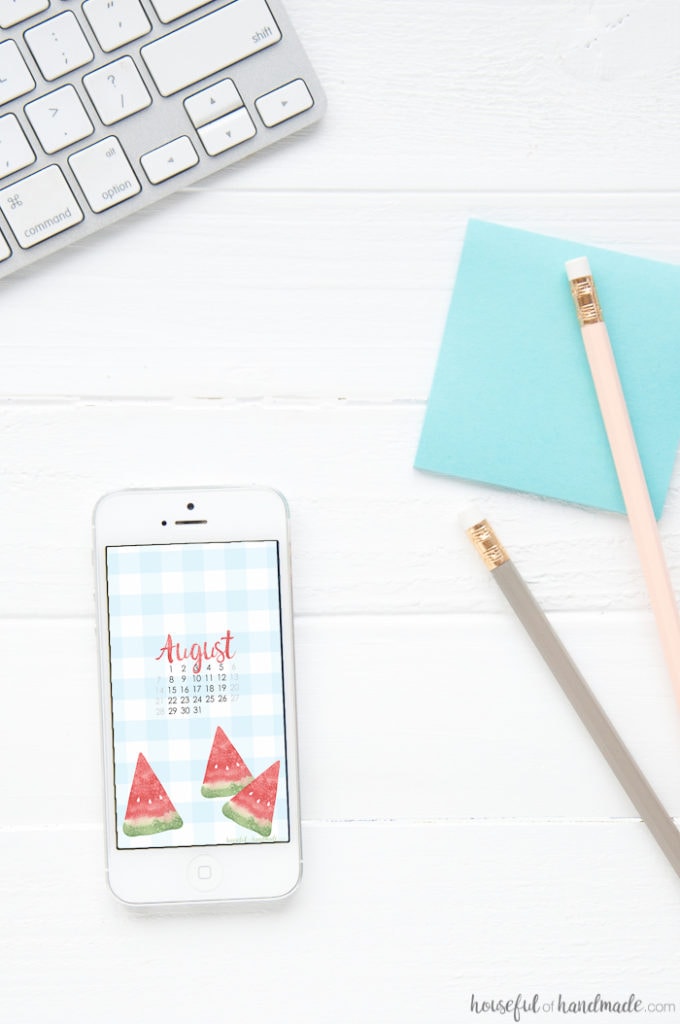 And of course I love nothing more than to share my obsessions with you so I have these fun watercolor watermelon backgrounds for August ready for you to download for free! I made the digital backgrounds with and without calendars so you can find the background that works the best for you. Just click on the link (or links) below for the backgrounds you want to download and enjoy your last days of summer!
DESKTOP BACKGROUND WITH CALENDAR || DESKTOP BACKGROUND
SMARTPHONE BACKGROUND WITH CALENDAR || SMARTPHONE BACKGROUND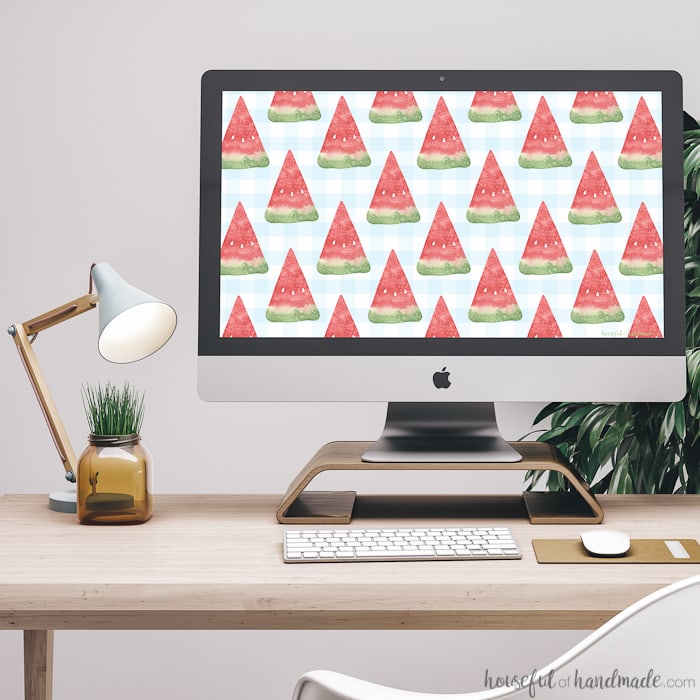 Happy August!