Can you believe it's December already?! Me neither. Only 25 more days until Christmas and I haven't even started my Christmas shopping. This is going to be a crazy year. Instead of Christmas shopping Thanksgiving weekend I decided to spend the time doing some home projects. But now I need to start thinking of Christmas and these free digital backgrounds for December will definitely help get me in the Christmas spirit.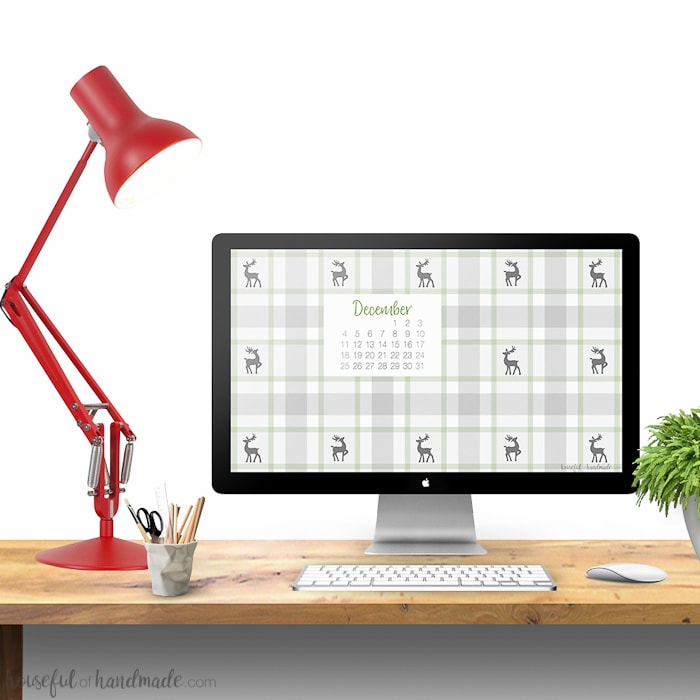 After getting our advent calendar ready for the coming month, I was hooked on the Christmas plaids. I'm ready to cover everything with them. I started by adding a buffalo check bow to the top of this Christmas card wreath and now I am covering my phone and computer in them. Next, I need to figure out what else I can make plaid!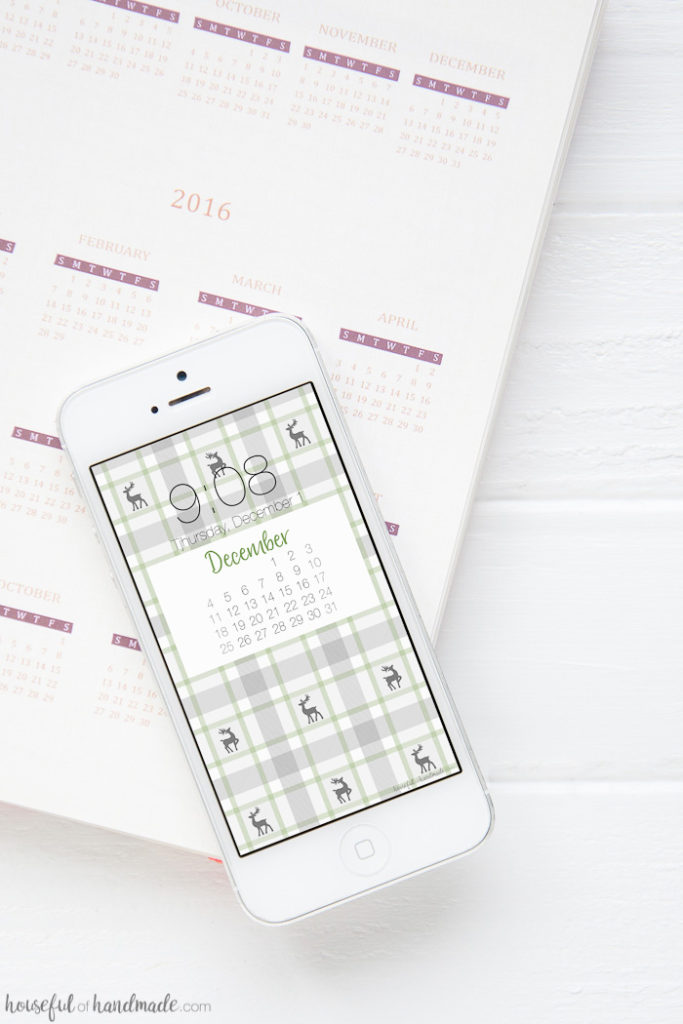 The plaid I decided to use for the free digital backgrounds for December is the perfect cozy flannel plaid. Maybe it's because I am freezing today. Currently I am cuddled up in a blanket wearing my fuzzy blue slippers wishing it wasn't too late to enjoy a hot cup of coffee. I spent the afternoon outside painting a new piece of furniture (plans coming next week) and OMG it was brutal. There is a storm blowing in and the wind was so cold. But I toughed it out and now I am rewarding myself with a cozy blanket for my electronics.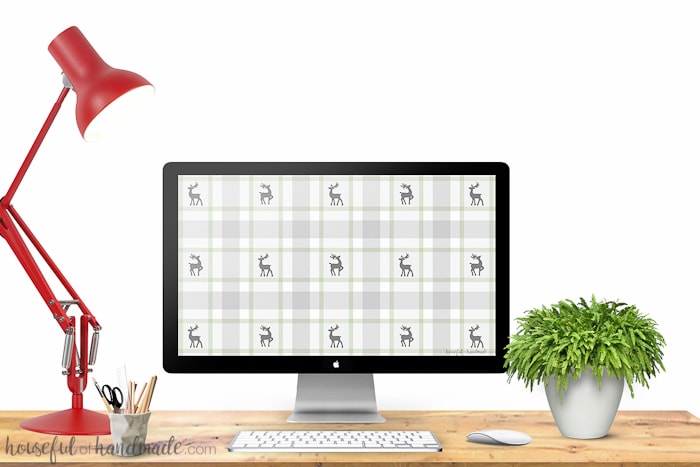 Maybe a blanket for my phone isn't really going to keep me warm, but the calendar will help keep me organized. And the little reindeer will make me happy. So I hope you are ready to download your own free digital backgrounds for December. I am sharing a background with a calendar and without for your desktop and smartphone. You can download them by clicking the link below for the one(s) you want.
DESKTOP BACKGROUND WITH CALENDAR || DESKTOP BACKGROUND
SMARTPHONE BACKGROUND WITH CALENDAR || SMARTPHONE BACKGROUND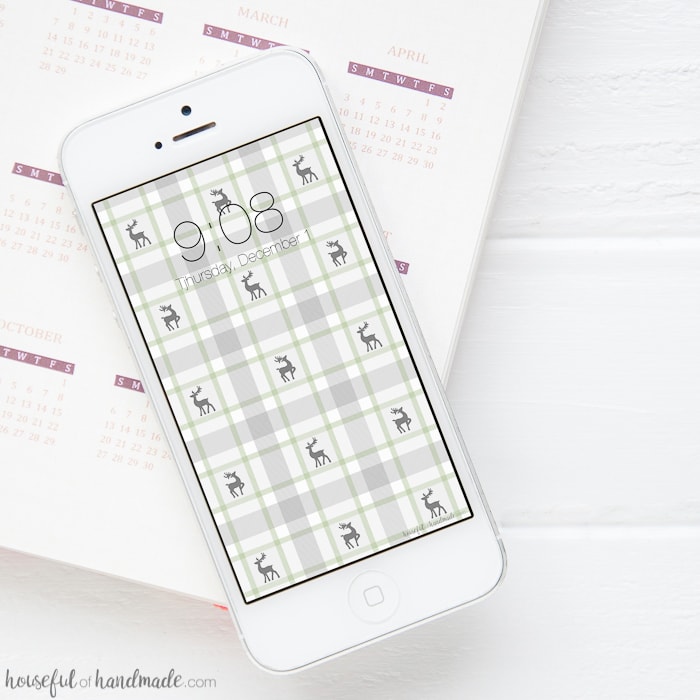 And now I better go see if I can get some of my Christmas shopping done online, because there are only 25 more days to go!