Another month has come and gone! I cannot believe we are really into 2017. January seems like a blur, but I guess that is what happens when you decide to do a pretty big remodel on a very tight timeline. We managed to get things done and now I am tired (and my back is done). Sadly, that means I am probably not going to be in the mood to do any big projects for a couple weeks. But if you like smaller, easy to make, no stress on your back projects, then this is definitely going to be your month! First though, it's time to update your computer and phone with these free digital backgrounds for February.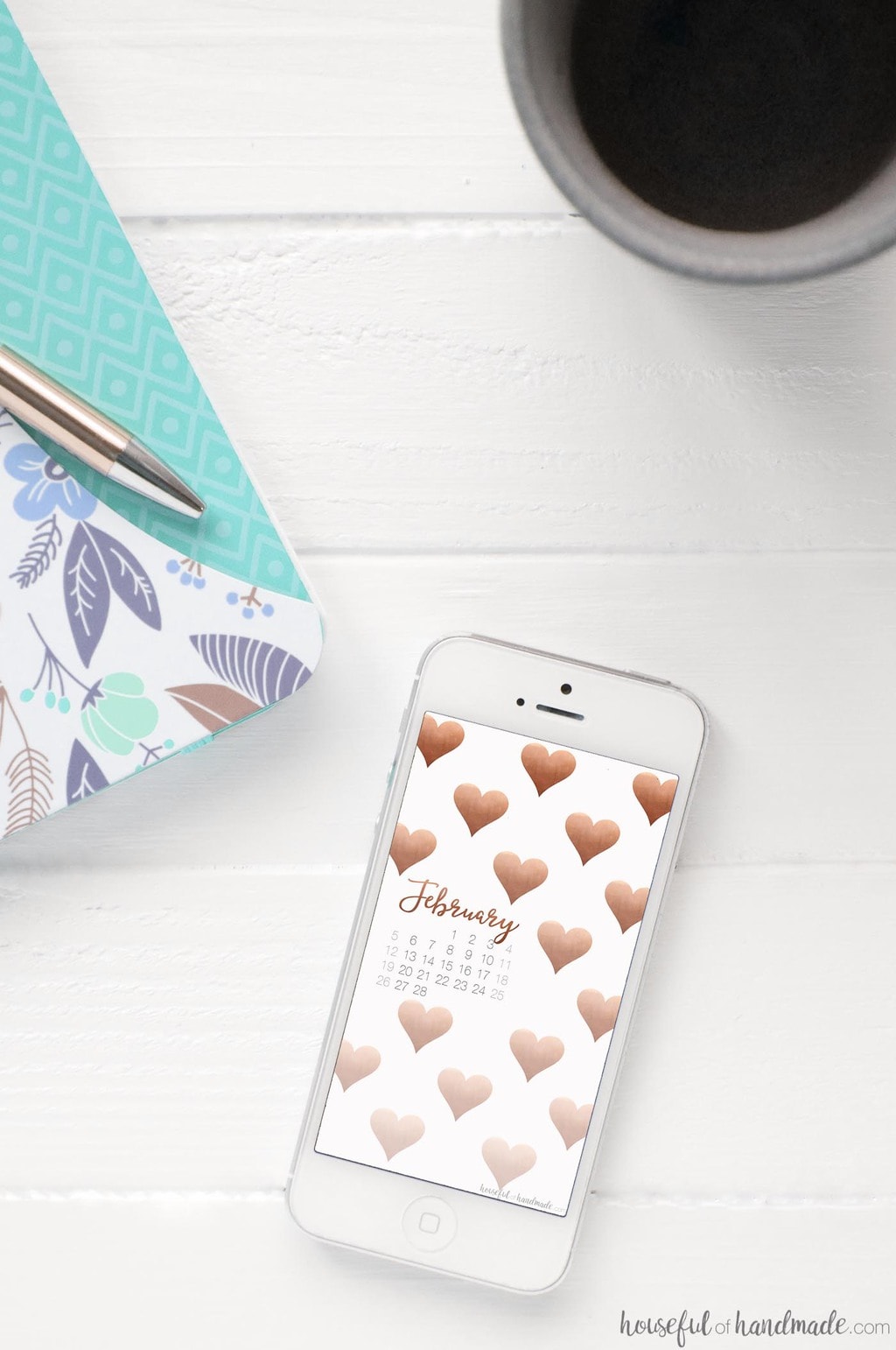 February is kind of a odd month for me. I am done with winter, but spring is still quite far away here in Utah. I don't really want a background full of flowers, but I am so done with winter decor. So I tend to think Valentine's Day.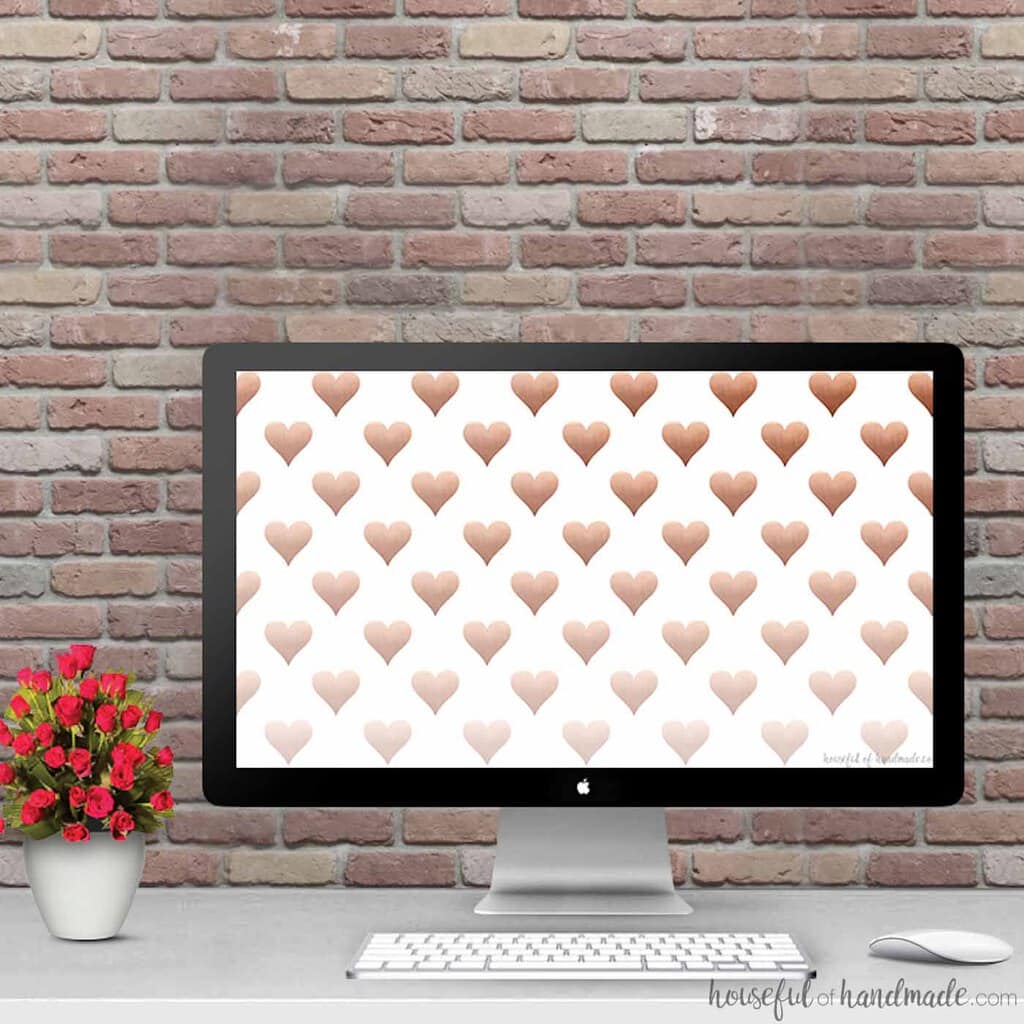 I am not a huge decorator for Valentine's Day. Usually a wreath and I'm done. This year I didn't even get a chance to make a new wreath so we are reusing last years (but it is so cute so I don't mind). So I guess it's probably a good idea to add a little more love to our home with some Valentine decor on our electronics. And who doesn't love a soft, rose gold, ombre heart pattern?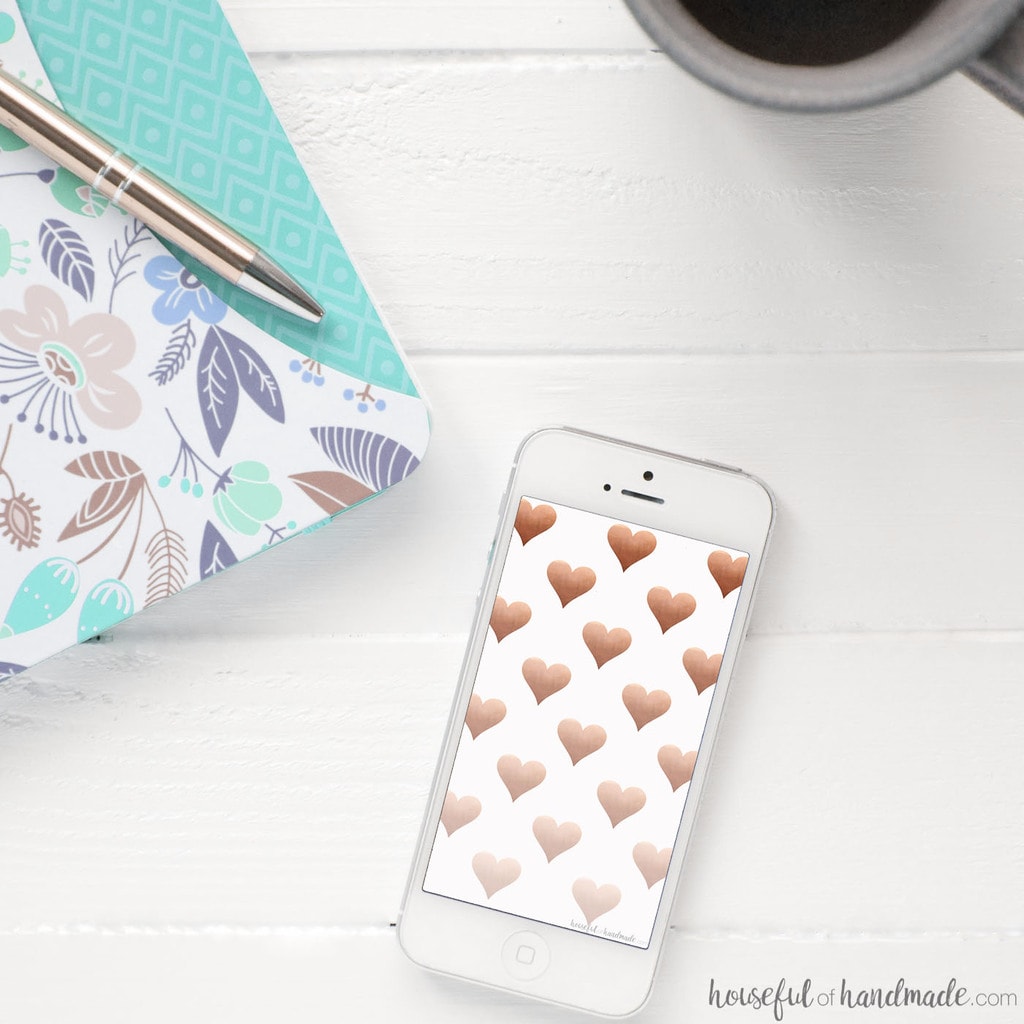 So if you want a little love on you phone or desktop this February, I have these backgrounds with the 2017 February calendar on them. But if you want a little love whenever, you can always download the backgrounds without the calendar. Just because hearts are for Valentine's Day doesn't mean they don't work for every day!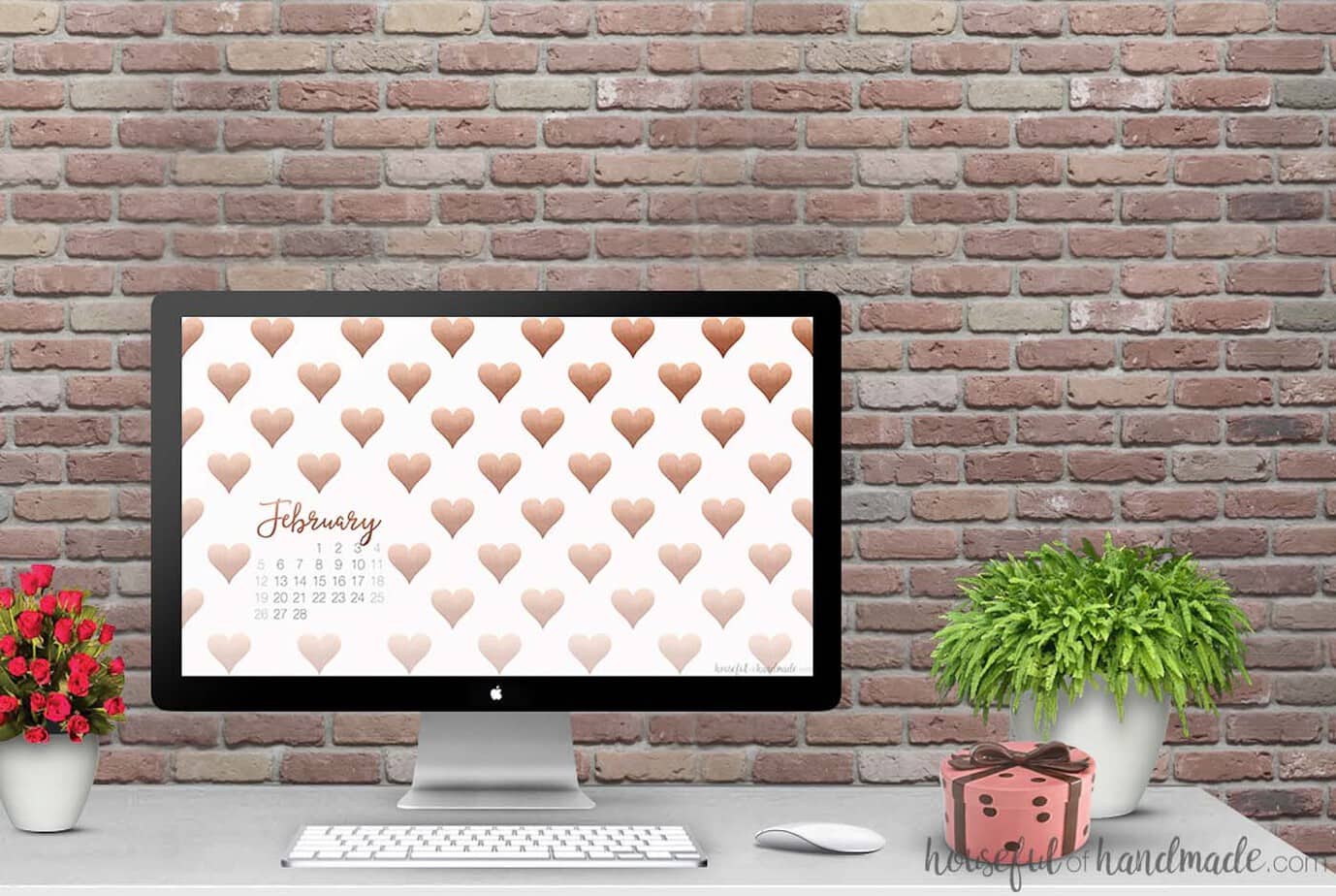 Click on the link (or links) below to download the free digital backgrounds for February.
DESKTOP BACKGROUND WITH CALENDAR || DESKTOP BACKGROUND
SMARTPHONE BACKGROUND WITH CALENDAR || SMARTPHONE BACKGROUND
And here's to a fun (and less crazy) February.