Ha ha! I know it's not May 1st just yet, we have three more days before that, but I am changing things up a bit and wanted to get the free digital backgrounds for May up so you could download them as soon as it's actually May. But don't worry, I am not changing things up too much!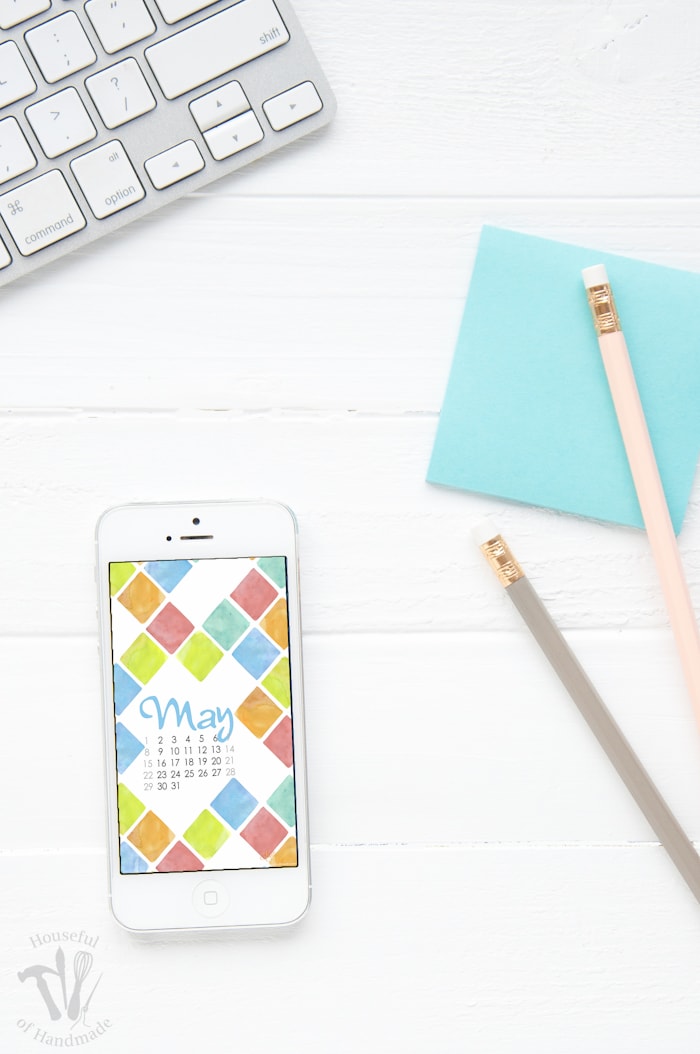 You may have noticed that I have been working on our master bathroom remodel. I actually always have at least one room in our house that I am remodeling. When we bought our house, we liked the bones, but it needed some serious updating. One of the perks of being a DIY addict is that I love doing it all myself. One of the downsides is it takes a lot longer when you are doing it all yourself while living in it.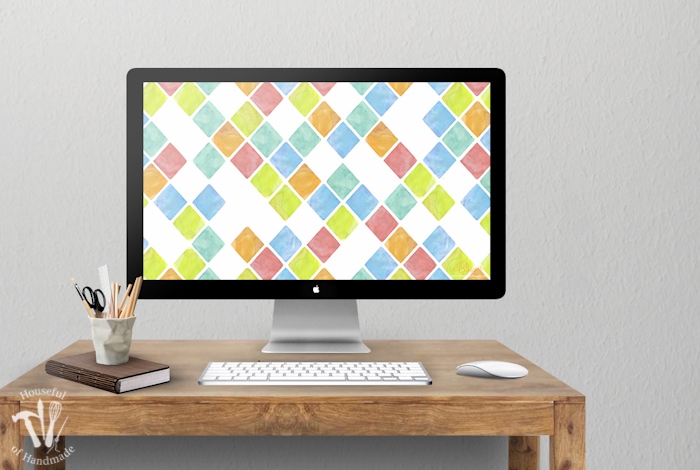 Also doing it yourself means you learn a lot about home renovations. And you make a lot of mistakes! Yeah I made a big one this week in the master bathroom. I want to be able to share these mistakes and tricks that I learn so hopefully you do not have to make the same mistake as me. It is easy to find information on the web from professionals, but sometimes the "What I learned" from regular DIYers just like yourself can be just as helpful (or more cause professionals don't think about the little things cause they do it all the time).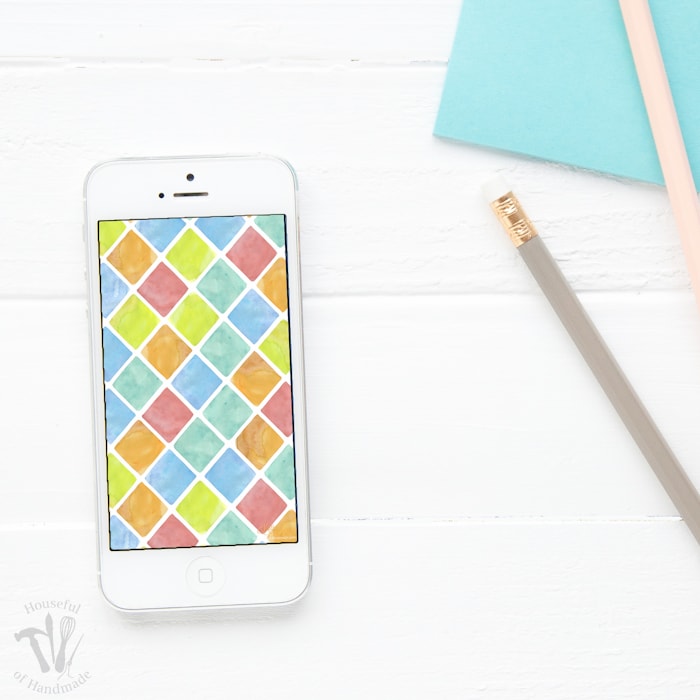 So what does this have to do with me changing things up? I am going to be sharing a home remodel update every Saturday which will include the things I learned that can hopefully help you out if you are crazy enough to tackle an entire home renovation too. And when I have a room completed, I will share the room reveal as that week's remodel update. I will continue to share my other fun crafts, decor, printables, and recipes on Mondays and Thursdays and don't forget about the Tuesday evening link party full of all kinds of goodness.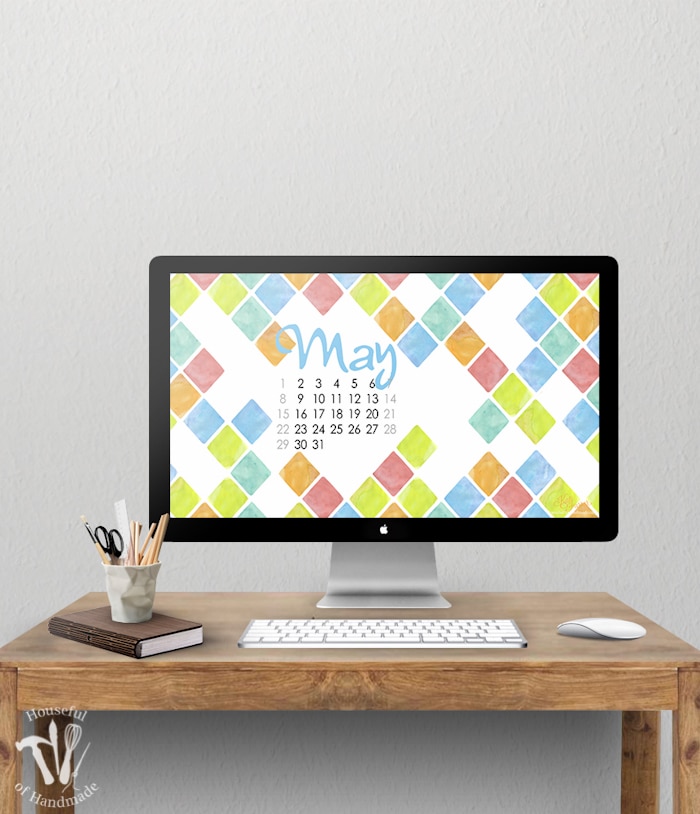 And since this is the last Thursday before the end of the month, I decided I would get the free digital background for May up early. Early is better than late right?!
This month's digital wallpaper was maybe slightly inspired from all the tiling I've been doing. Mix that with my favorite paint medium and presto! Something fun and bright for spring.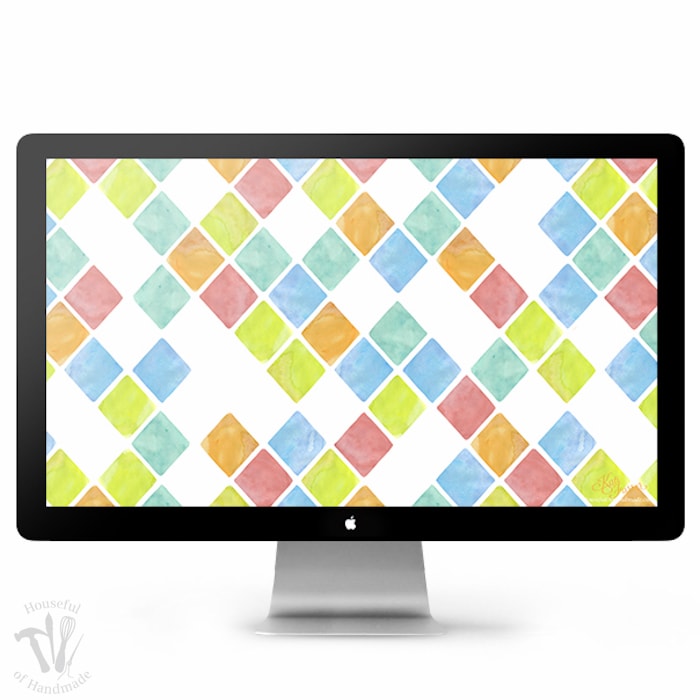 If you want to download your own backgrounds you can do so by clicking the link below for the background (or backgrounds) you want.
DESKTOP BACKGROUND WITH CALENDAR || WITHOUT CALENDAR
SMARTPHONE BACKGROUND WITH CALENDAR || WITHOUT CALENDAR
I hope you'll come back Saturday for updates and remodeling tips on the master bathroom. This week I (barely) concurred tiling and grout and learned a lot!