One more month has just flown by around here! We are in full school mode and with it comes lots of activities. This whole week I have been working full days helping with our school book fair. I love being able to help, but that means I haven't had a chance to be creative and DIY anything. So instead, I took a quick minute to get the free digital backgrounds for October ready, and it feels good to have them ready a couple days before the month is over!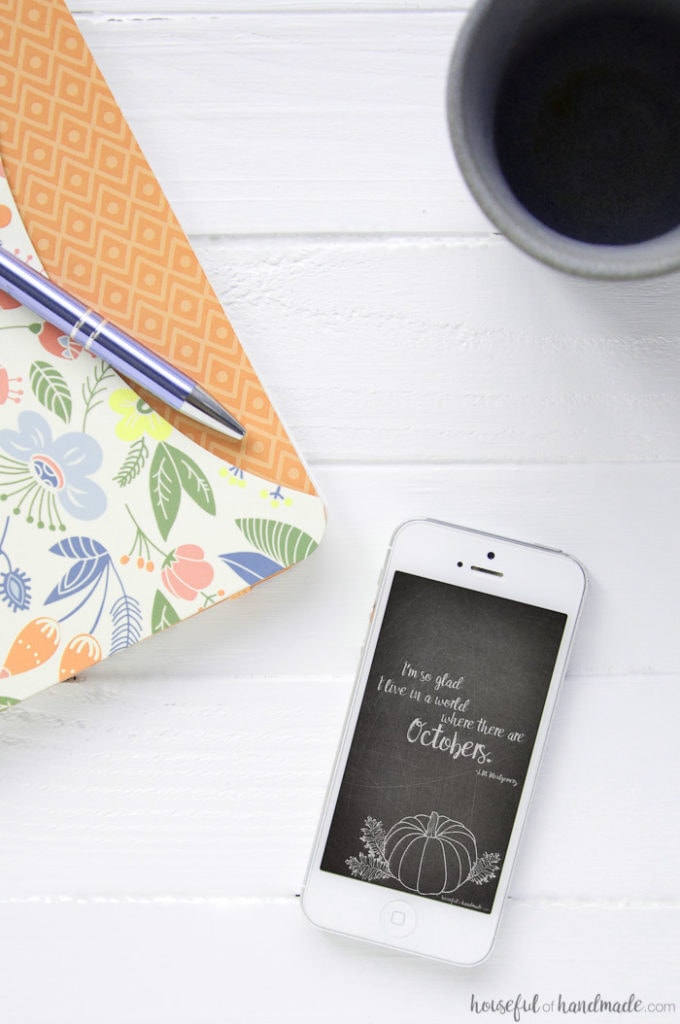 Since I spent most of the month getting our new command center done, I guess I have chalkboard on the brain. So when it was time to make this month's digital backgrounds I decided to make them look like chalkboards. I am trying to up my chalkboard writing game now that we have a huge one in our hallway. Maybe I'll even get good enough to add lots of beautiful art to it, but until then I will have to enjoy these digital calendars.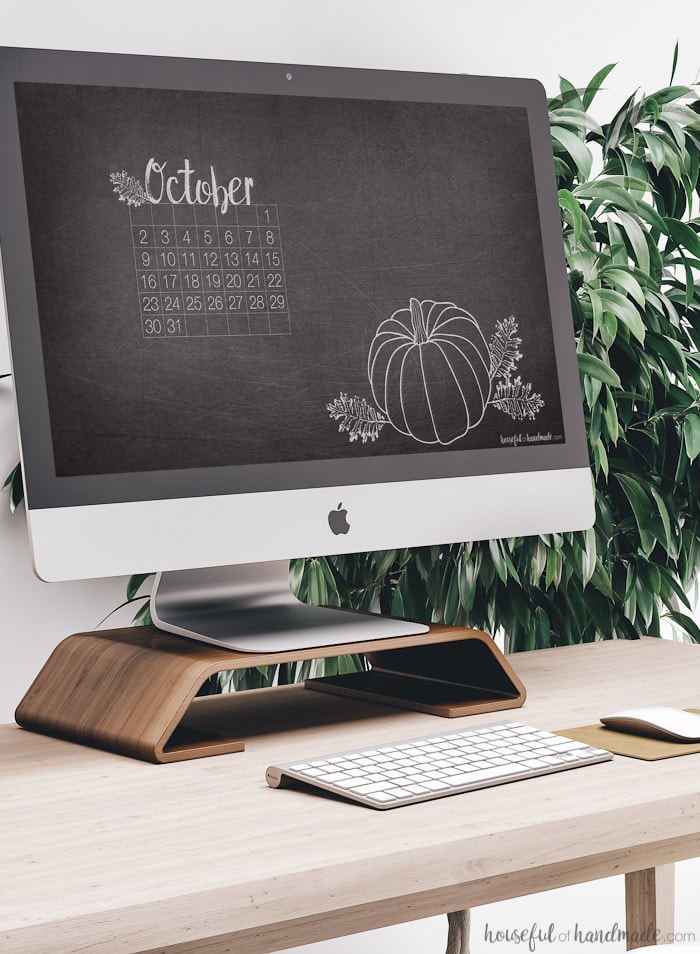 And since I am obsessed with all things pumpkin, I included a chalkboard version of one. If there was ever a month to enjoy a few extra pumpkins it was October.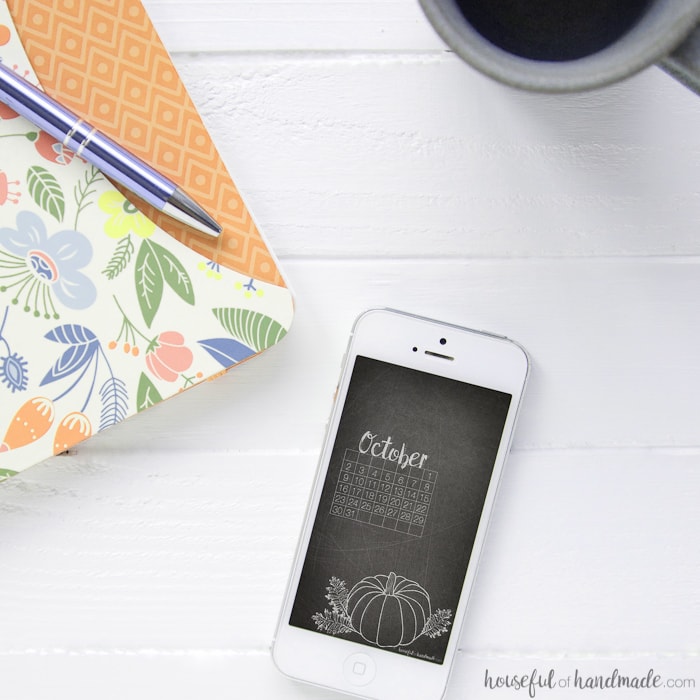 Of course, I made two different versions for you to download. There is one with a calendar and one without. I chose one of my favorite fall sayings instead. I love having a calendar on my phone as much as I love our new rustic wall calendar. I'm actually starting to feel like I have a handle on this family organization thing 🙂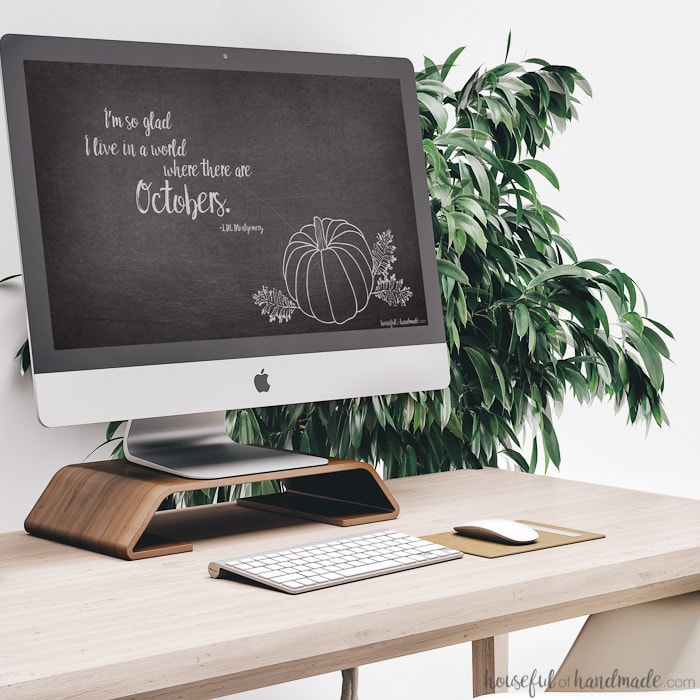 So if you are ready to download your free digital backgrounds for October, click the link (or links) below for the one you want.
DESKTOP BACKGROUND WITH CALENDAR || DESKTOP BACKGROUND
SMARTPHONE BACKGROUND WITH CALENDAR || SMARTPHONE BACKGROUND
Enjoy your new backgrounds, I need to go to bed so I can spend one last day at the school book fair before we get to enjoy a 3 day weekend. Maybe I'll even be motivated to do some DIYing.