I swear, the older I get the faster the time flies! It can't be July already can it? I keep checking the calendar and yep, tomorrow is the first day of July. So I guess it's time to share the free digital backgrounds for July! I'm not going to lie, I am a little sad to say good-bye to June's watercolor seashells, and I know I could use the non-calendar option, but I really love having my calendar. I decided to keep with the seashell theme, but go a little rustic instead.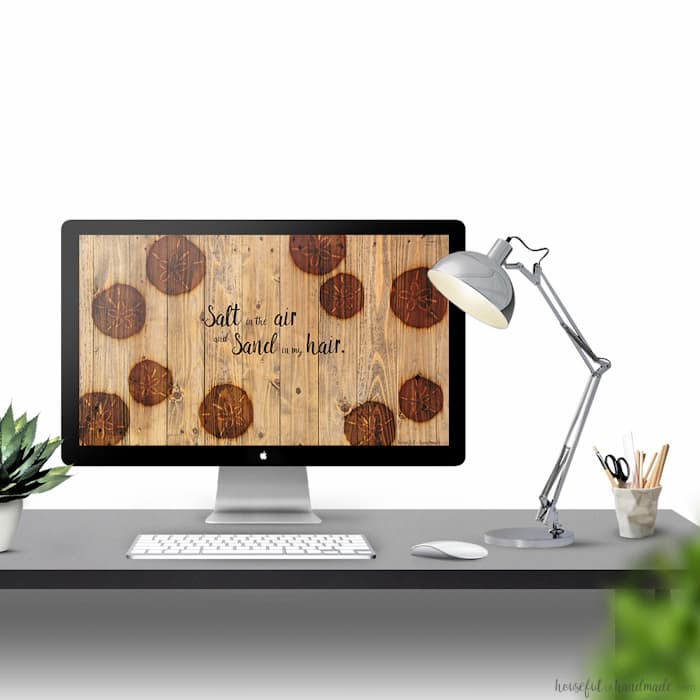 I love everything about the ocean. Someday I might even live there, but I also love Utah and obviously I can't have both, so for now I will have to just enjoy lots of beautiful ocean themed decor. We will be filling our home with piles of seashells, sand dollars, drift wood and sea glass for our summer decor and that includes the computer and phone.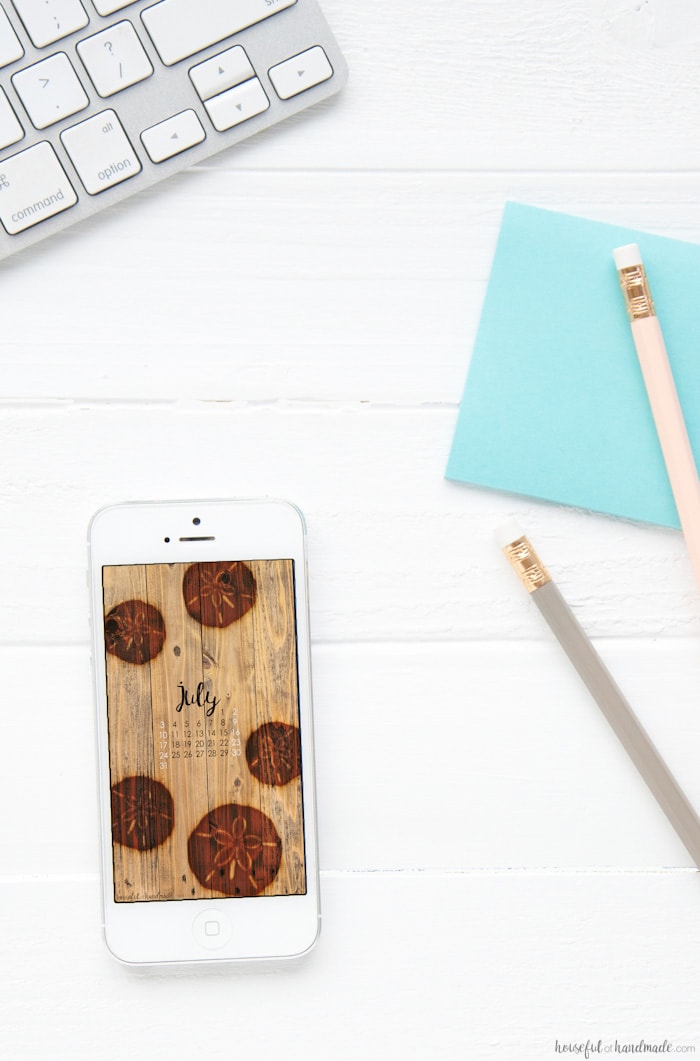 I was trying out a wood burning technique, not in real life (I really want to try that too though) but in Photoshop. I just really like the look of it. So when my first idea for the July backgrounds turned out to be a bust, I decided to use my new found skill and mix rustic wood burning with my love of the ocean and ended up with these beautifully rustic, wood burned sand dollars. I'm not going to lie, I'm really excited about them. I am thinking I need to do a printable for some coastal decor this month too!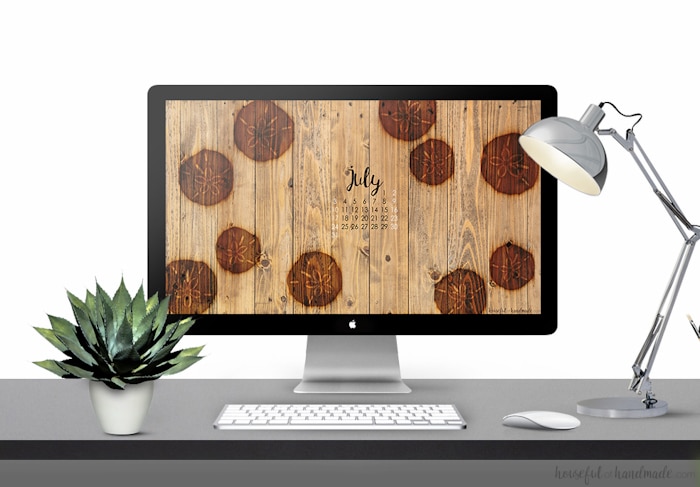 I am probably going to be just as addicted to Photoshop as I am to Illustrator when I really start to figure things out. Until then I will just have to watch hours and hours of Photoshop tutorials because there is so much to learn. And you can enjoy these free digital backgrounds for July while I figure things out 🙂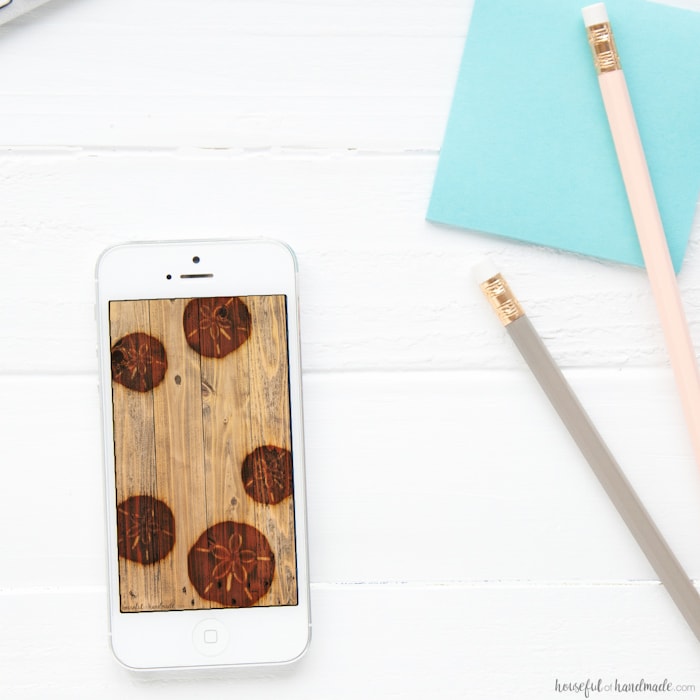 To download your free backgrounds, just click on the link below for the one (or ones) you want!
DESKTOP BACKGROUND WITH CALENDAR || DESKTOP BACKGROUND WITH SAYING
SMARTPHONE BACKGROUND WITH CALENDAR || SMARTPHONE BACKGROUND
I hope you are enjoying your summer!