Whoot whoot, it's summer! Okay, technically it isn't summer until June 20 but to me Memorial weekend is the start of summer. There will be cooler mornings here in Utah, but the days get so nice and warm (and not too hot yet so we can actually be outside for long periods of time). Also all the swimming pools open up, which definitely means summer to me. So let's just say it's summer. And since it's a new month, it means new free digital backgrounds for June!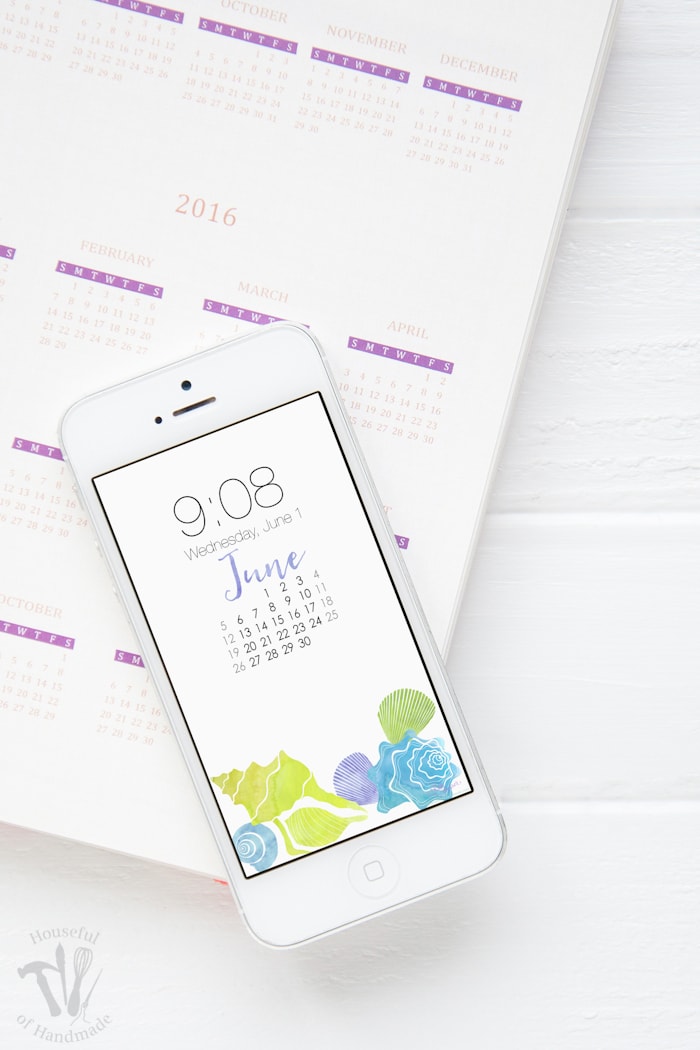 Even though I really, truly love where I live, Utah is so beautiful, I do wish we had the ocean and beaches. Every summer we go to Bear Lake which has wonderful sand beaches and gives you a feel for the ocean, but it just isn't the same as the actual ocean. Hopefully this year we can squeeze in a trip to the ocean (I know my kids want to very badly). So if I can't take a trip to the beach every weekend, I need to bring the beach to me. So for June's backgrounds I went with seashells!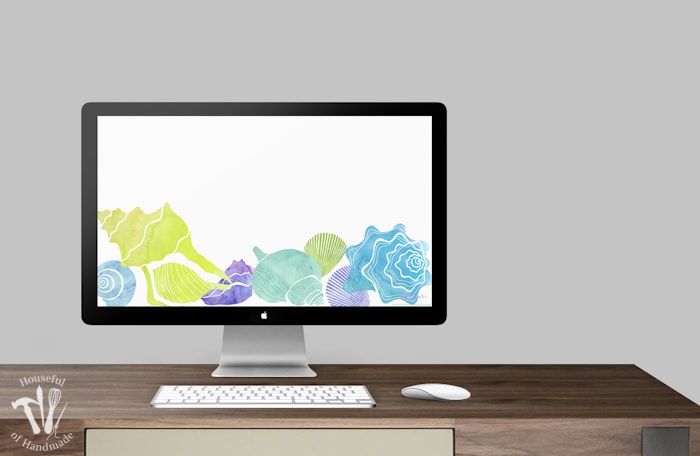 When I do make it to the beach, I am that person who loads up her bag with every adorable little shell she can find. There is just something magical about them. They are so unique and beautiful sea shells and I wanted to capture that with these brightly colored watercolor sea shells on my computer and smartphone.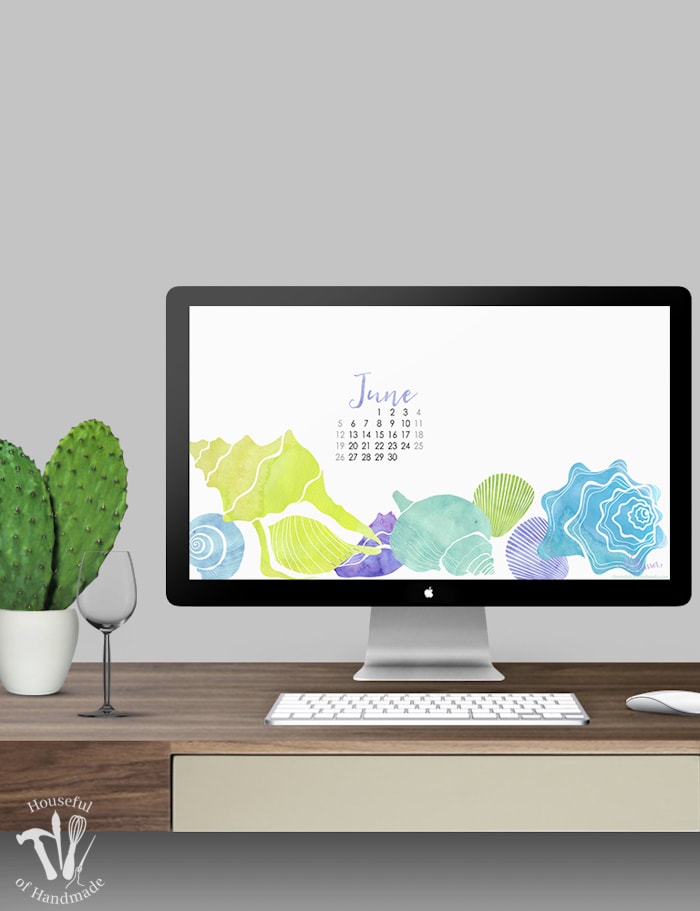 If you are ready for all things summer, you can download your own free digital backgrounds for June… or any month because I made an option with or without a June calendar. Click on the link below for the backgrounds you want!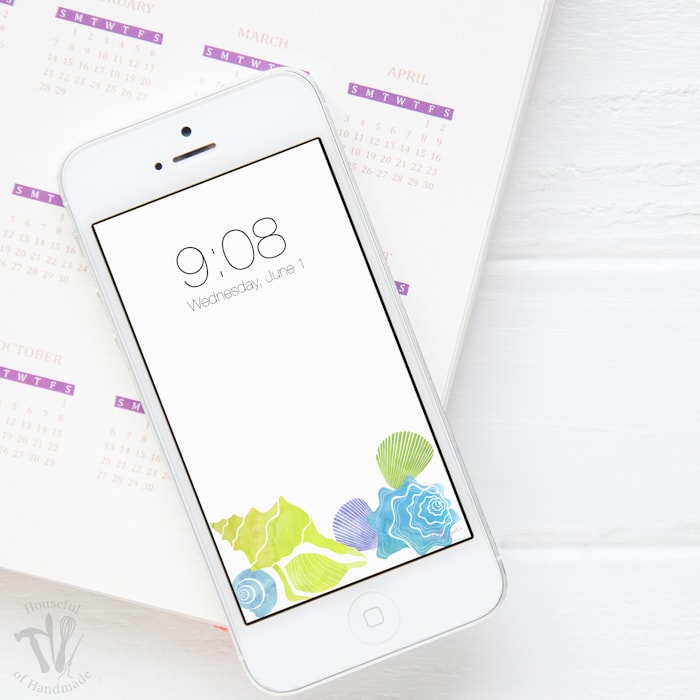 SMARTPHONE BACKGROUND WITH CALENDAR || SMARTPHONE BACKGROUND WITHOUT CALENDAR
DESKTOP BACKGROUND WITH CALENDAR || DESKTOP CALENDAR WITHOUT CALENDAR
Do you have any big plans for the summer ahead?