If you love gardening, you are going to love these free digital backgrounds for May.
This fun hand-drawn herb pattern is perfect for decorating your smartphone and computer screen for spring. Download with or without a calendar today!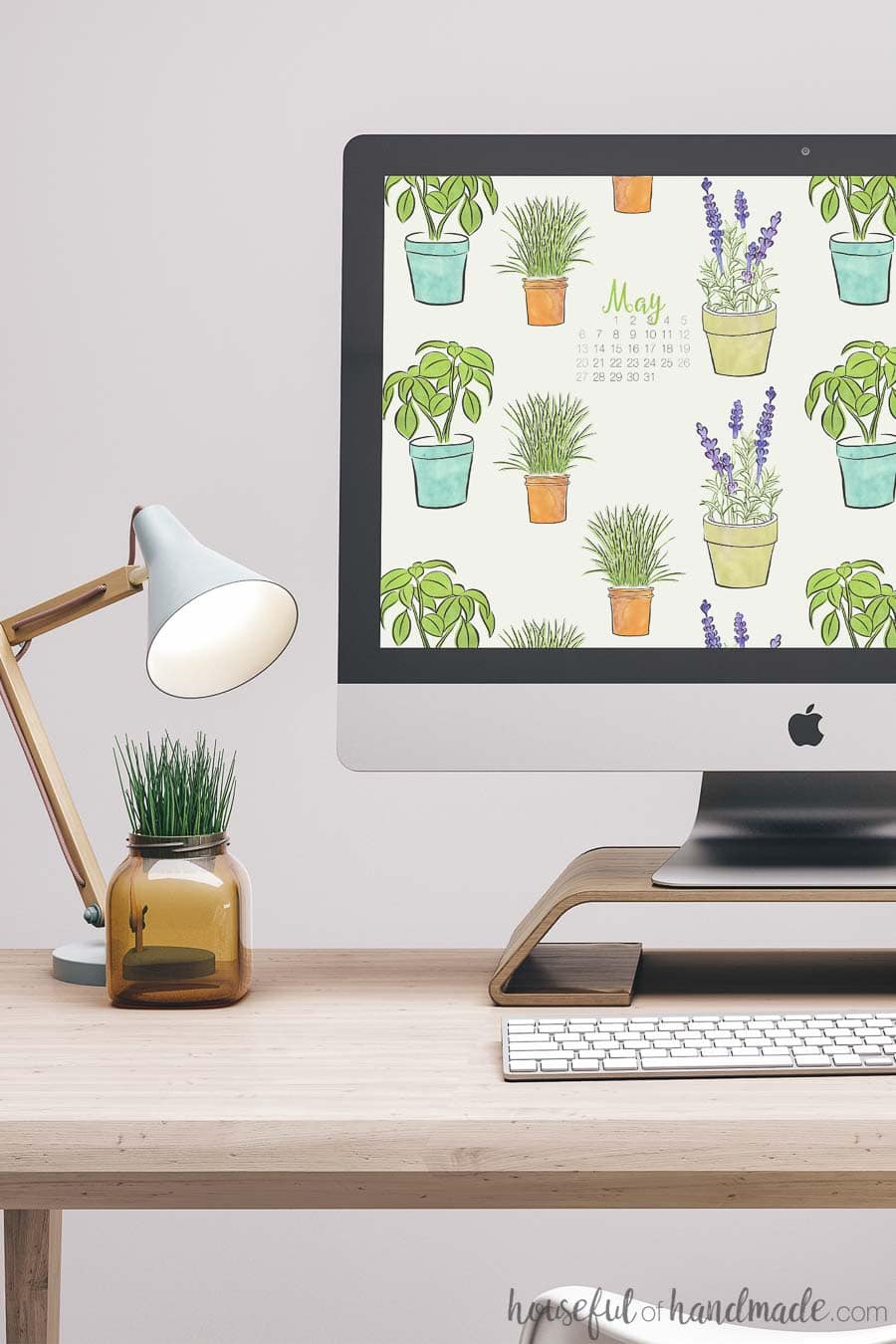 Well, you may have noticed that it is actually half through the month… but I was so busy working on our big kitchen remodel that I didn't get a chance to sit and have fun creating new free digital backgrounds for May.
Now that the kitchen is 90% done (see the budget farmhouse kitchen remodel reveal here), I decided it was time to put my feet up and get those backgrounds done.
I know I desperately need my calendar on my phone to help with the end of school craziness!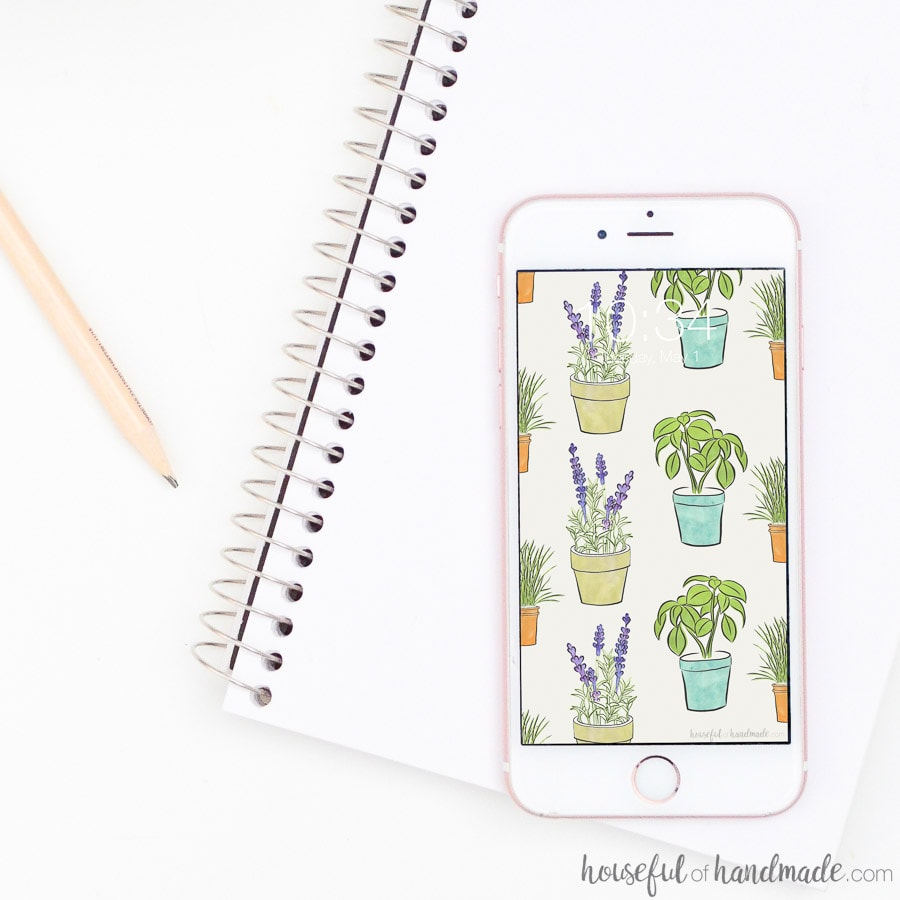 Since my brain was totally focused on the kitchen, I was having a hard time coming up with ideas for the free digital backgrounds for May. Instead of struggling through some ideas, I asked you guys. And I am so glad I did because I learned that I am not the only one obsessed with all things herbs right now.
Herbs are the perfect nod to spring. They start to grow quickly as the weather warms, unlike vegetables that are usually not ready until summer or fall. The bright fresh flavors of fresh herbs change my cooking in the spring from winter comfort food to more salads and light meals. When my herb garden is ready to start picking I know winter is finally gone!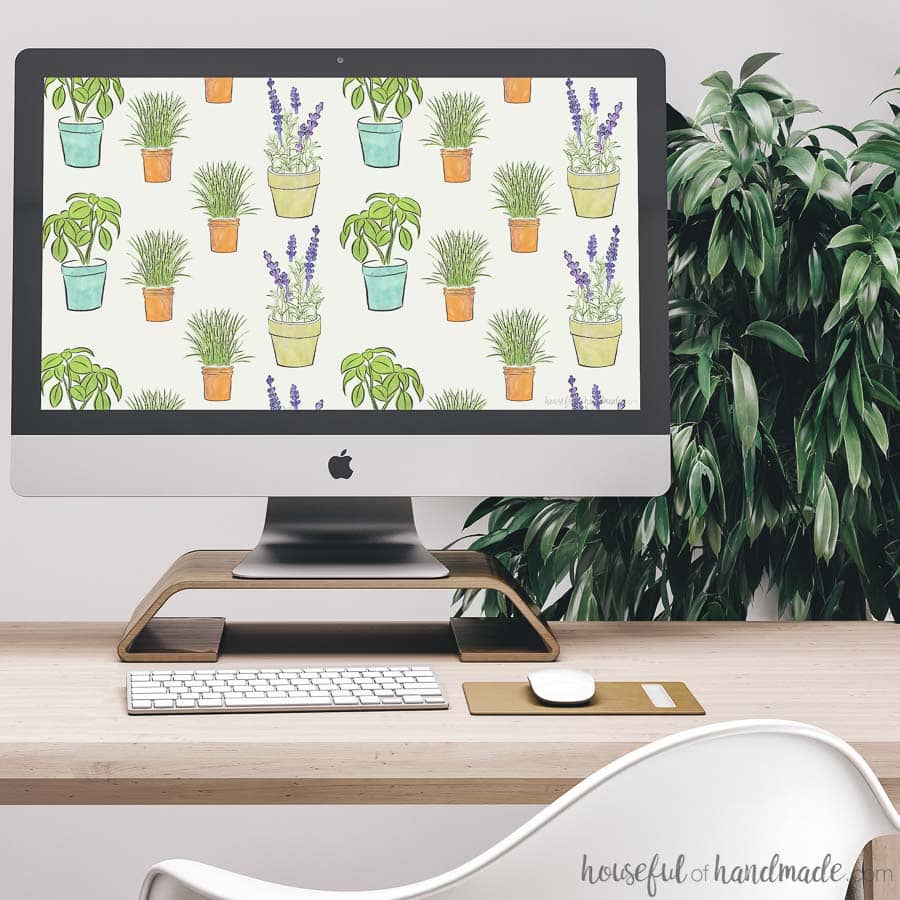 And if you have been following along, you know my obsession with herbs is strong this year. I have been doing everything from decorating with them to planting them, and planting them some more!
I love the vintage inspired herb prints in our dining room. And for growing all those fun spring herbs I made a cute little countertop herb garden and a vertical garden with drip watering system.
Then of course, I needed a way to preserve those and I adore our rustic chalkboard herb drying rack. So adding herbs to my computer and phone screen was a perfect transition.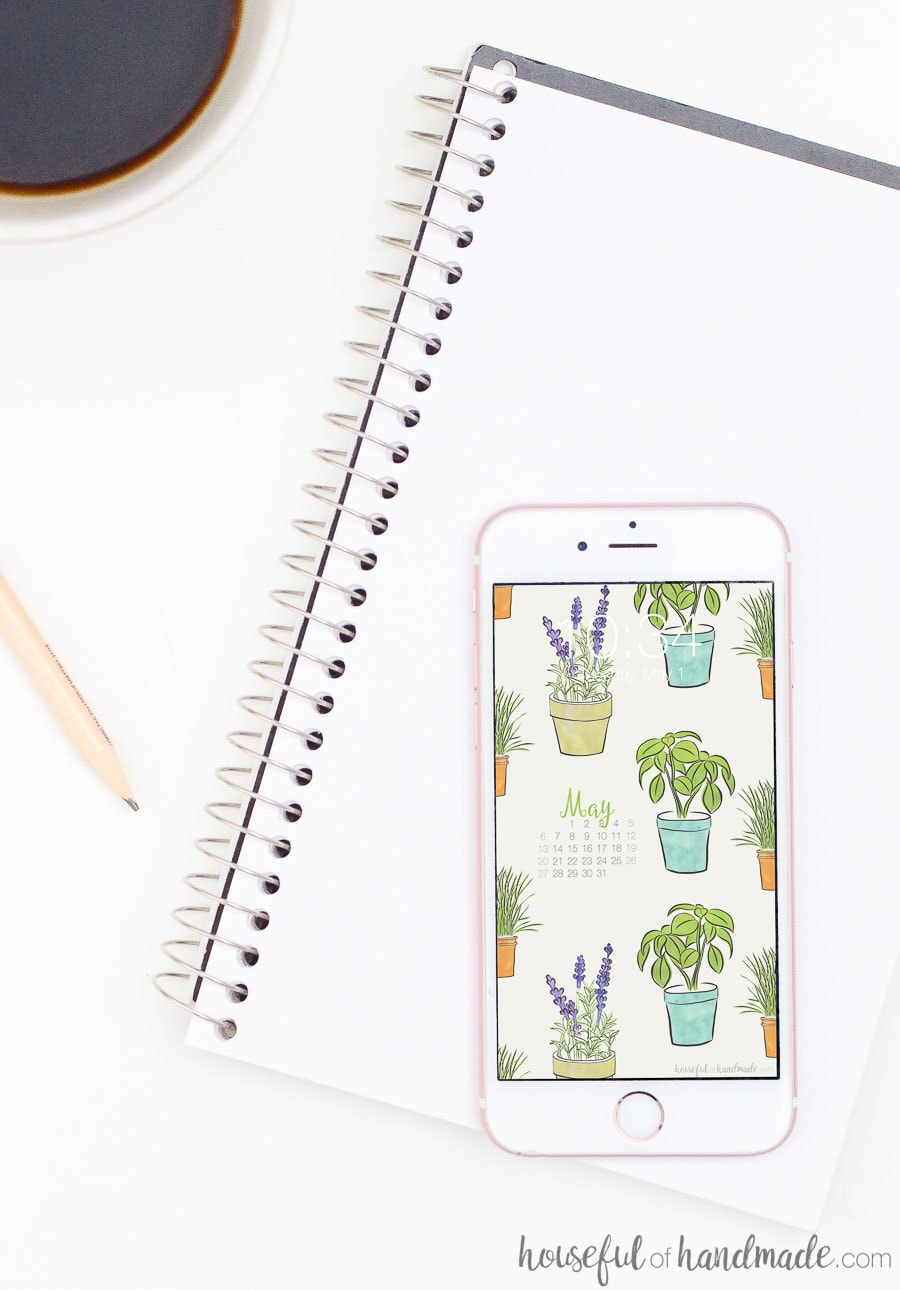 If you are ready to download the free digital backgrounds for May, click on the link (or links) below for the digital wallpaper you want.
DESKTOP BACKGROUND || DESKTOP BACKGROUND WITH CALENDAR
SMARTPHONE BACKGROUND || SMARTPHONE BACKGROUND WITH CALENDAR
Hello Spring!