Enjoy the comfort of days past with these delicious malted peanut butter oatmeal cookies. The nutty goodness of peanut butter and oatmeal are only made more delicious with malted milk.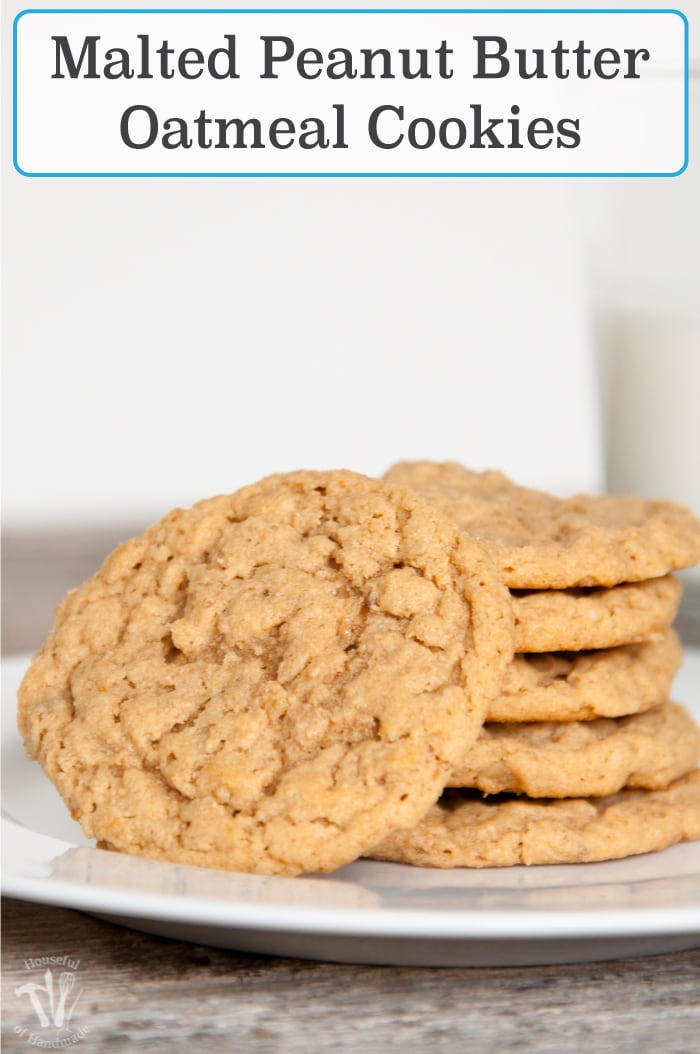 If you love the toasty, buttery flavor of a creamy malt or malted milk, just imagine that added flavor in a cookie…
You're imagining it right? And now you want to taste it too.
Yes you do cause it tastes amazing!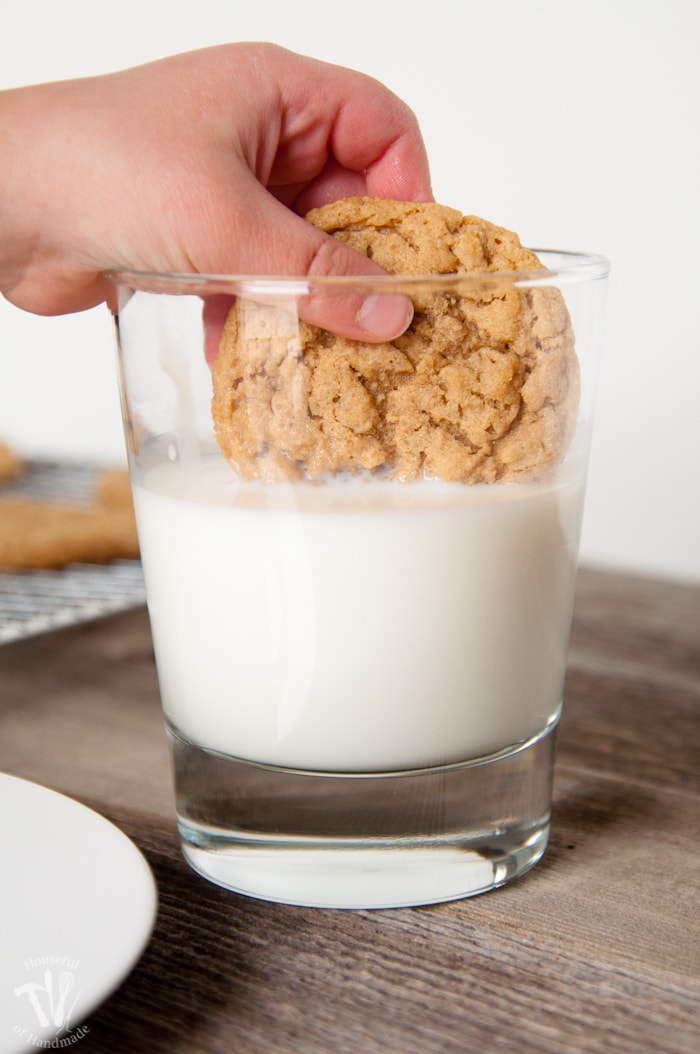 So hurry and run to the store for a can of old-fashion of powdered malted milk. You can usually find it in the grocery store next to the chocolate milk powder. Then make sure to keep it in your pantry.
Enjoy these malty, nutty, slightly crunchy but with a chewy center, peanut butter oatmeal cookie. YUM!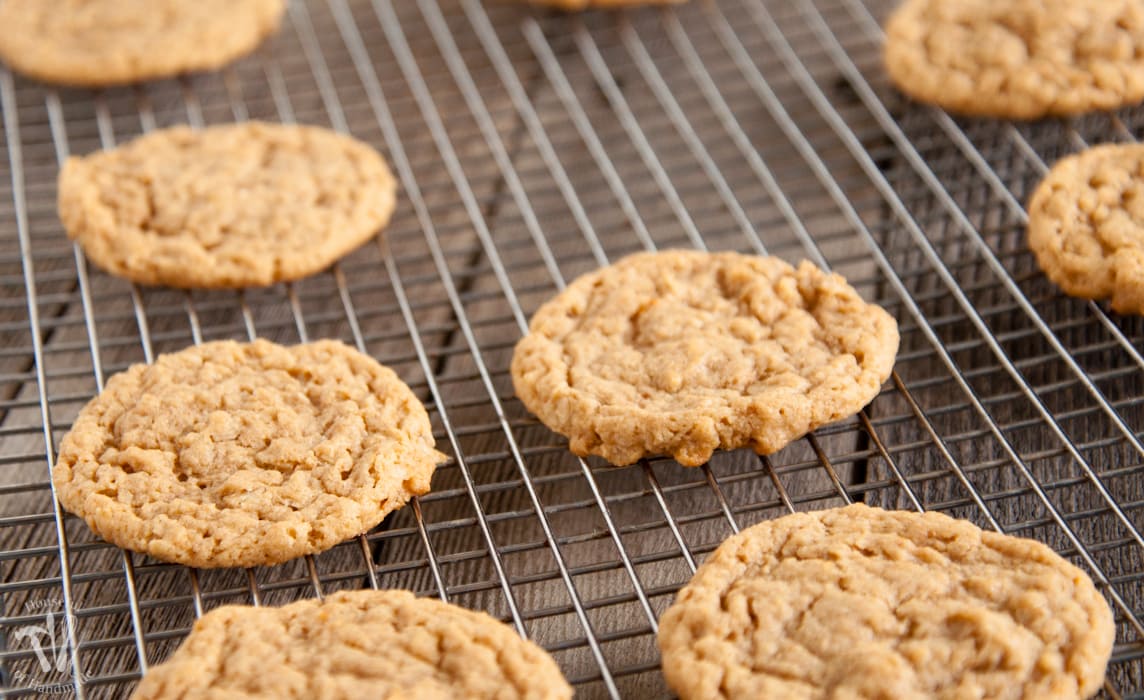 Then make sure to keep a can of powdered malt in your pantry so you can make these malted peanut butter oatmeal cookies whenever you want.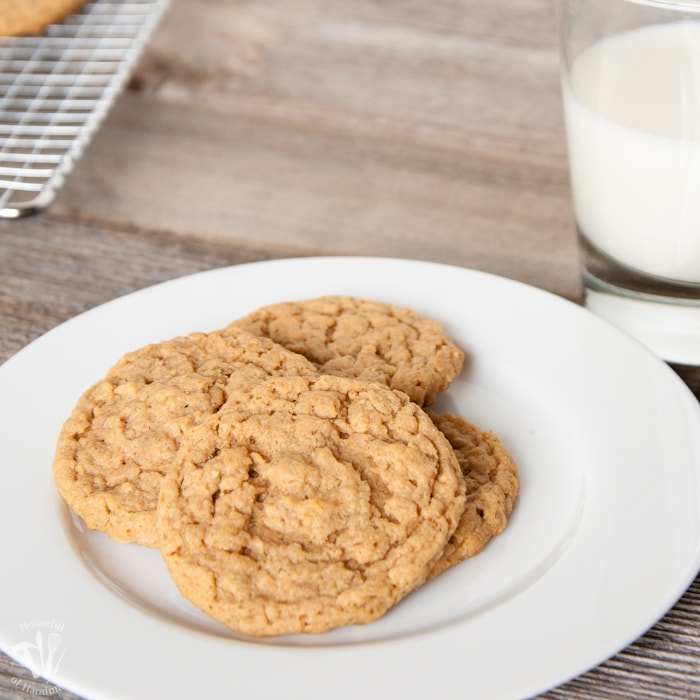 And after you use it in these amazing cookies, you can start adding it to all kinds of goodies. Throw about 1/4 cup in your pancake or waffle batter next time, I promise you'll thank me for it.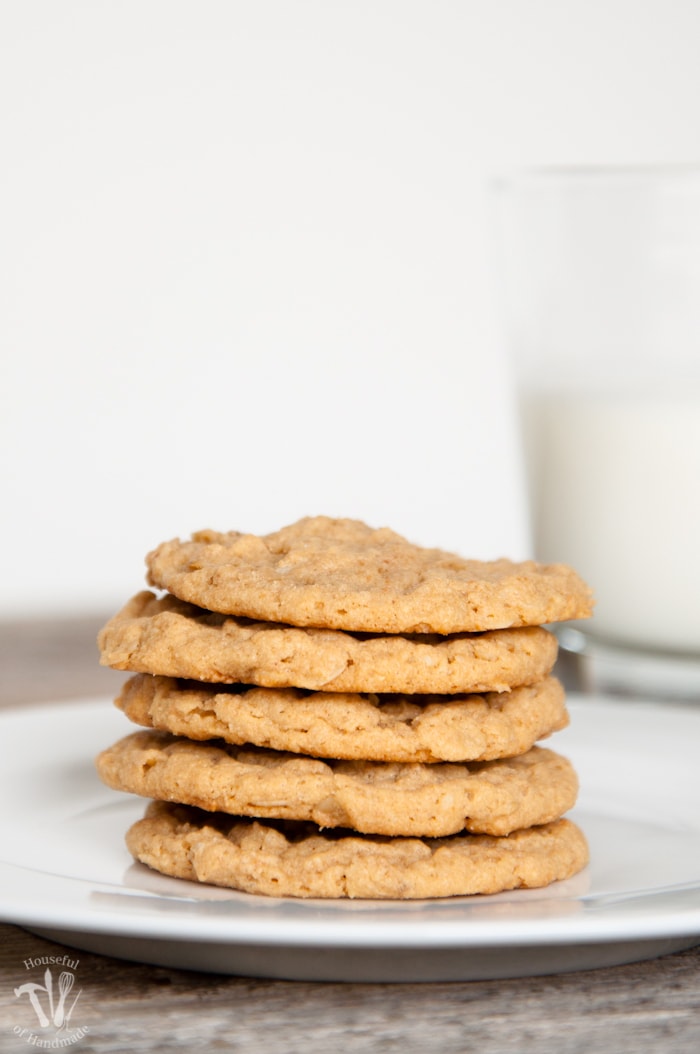 Cookie heaven is these Malted Peanut Butter Oatmeal Cookies dipped in a cold glass of milk. Yum!
And this is the look of a very happy little girl who got to eat cookies for breakfast because mommy had to take pictures in the good light.
Haha! These cookies are definitely toddler approved 🙂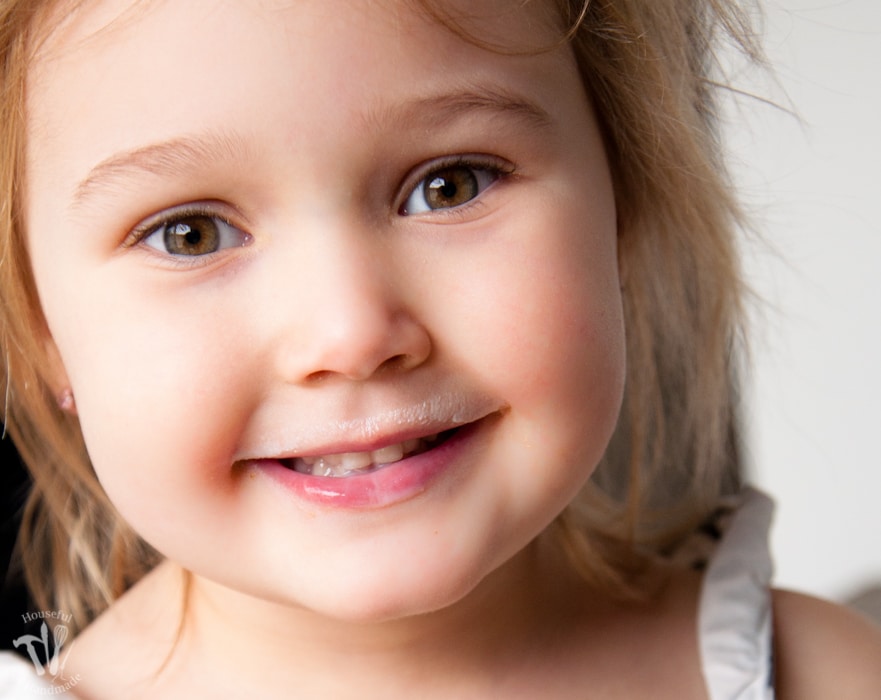 Until next time 🙂
Malted Peanut Butter Oatmeal Cookies
Additional Time:
10 minutes
These Malted Peanut Butter Oatmeal Cookies are amazing! They are made with whole wheat flour, peanut butter, oats, and malted milk to make them really special. The result is a cookies that is malty, nutty, slightly crunchy but with a chewy center full of peanut buttery goodness.
Ingredients
1/2 cup butter, softened
1/2 cup creamy peanut butter
1 cup brown sugar, packed
1 egg
1 tsp vanilla extract
3/4 cup white whole wheat flour
3/4 cup rolled oats
1/3 cup malted milk powder
1 tsp baking soda
1/2 tsp salt
Instructions
Preheat oven to 350 degrees. Line baking sheet with parchment paper.
In a stand mixer, cream together butter, peanut butter, and brown sugar until lightened in color. Scrape sides well.
Add in egg and vanilla extract and combine well.
Scrape sides well and add in flour, oats, malted milk, baking soda, and salt. Mix well, but do not beat.
Drop 1 Tbsp balls of cookie dough onto parchment paper lined baking sheet, spaced about 2 inches apart.
Cook for 8-10 minutes. Allow to cool for a couple minutes on baking sheet before moving cookies to cooling rack to finish cooling.
Enjoy!