Take home a slice or two of leftover Thanksgiving pie in these awesome printable pie boxes.
The day after Thanksgiving, we always had pie for breakfast! It has fruit or vegetables in it, so it's healthy, right??? This year I am making sure my guests get to enjoy my favorite Thanksgiving tradition. We will be sending everyone home with pie in these printable leftover pie boxes!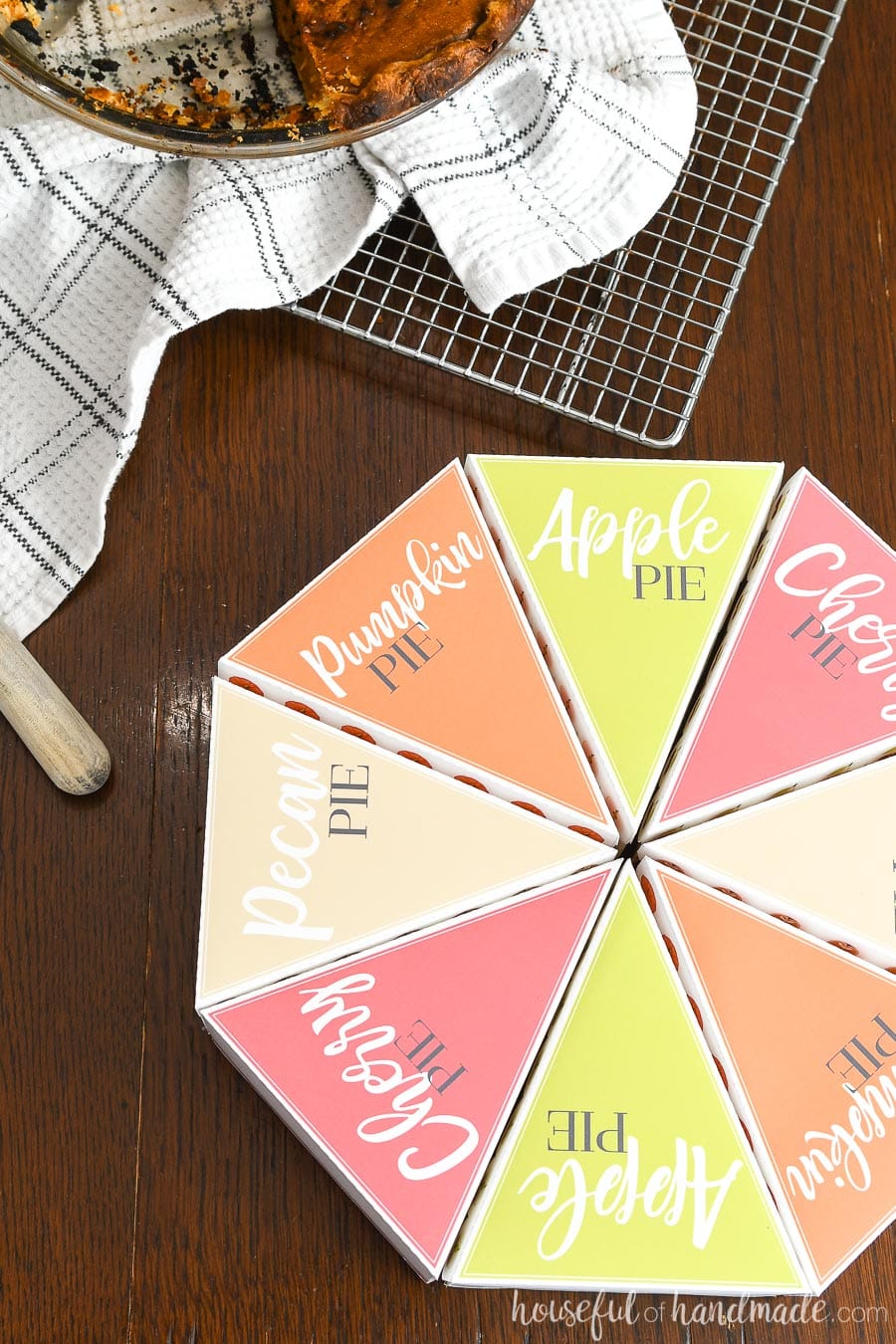 If you are planning on making pies for Thanksgiving, or hosting this year, you need these printable leftover pie boxes. Each box is perfect for taking home a generously sized piece of pie for the next day. Nothing goes better with online shopping than pumpkin pie and coffee!
And don't forget to check out all my family secrets for making the perfect, flaky pie crust here. Now you are ready to take on Thanksgiving!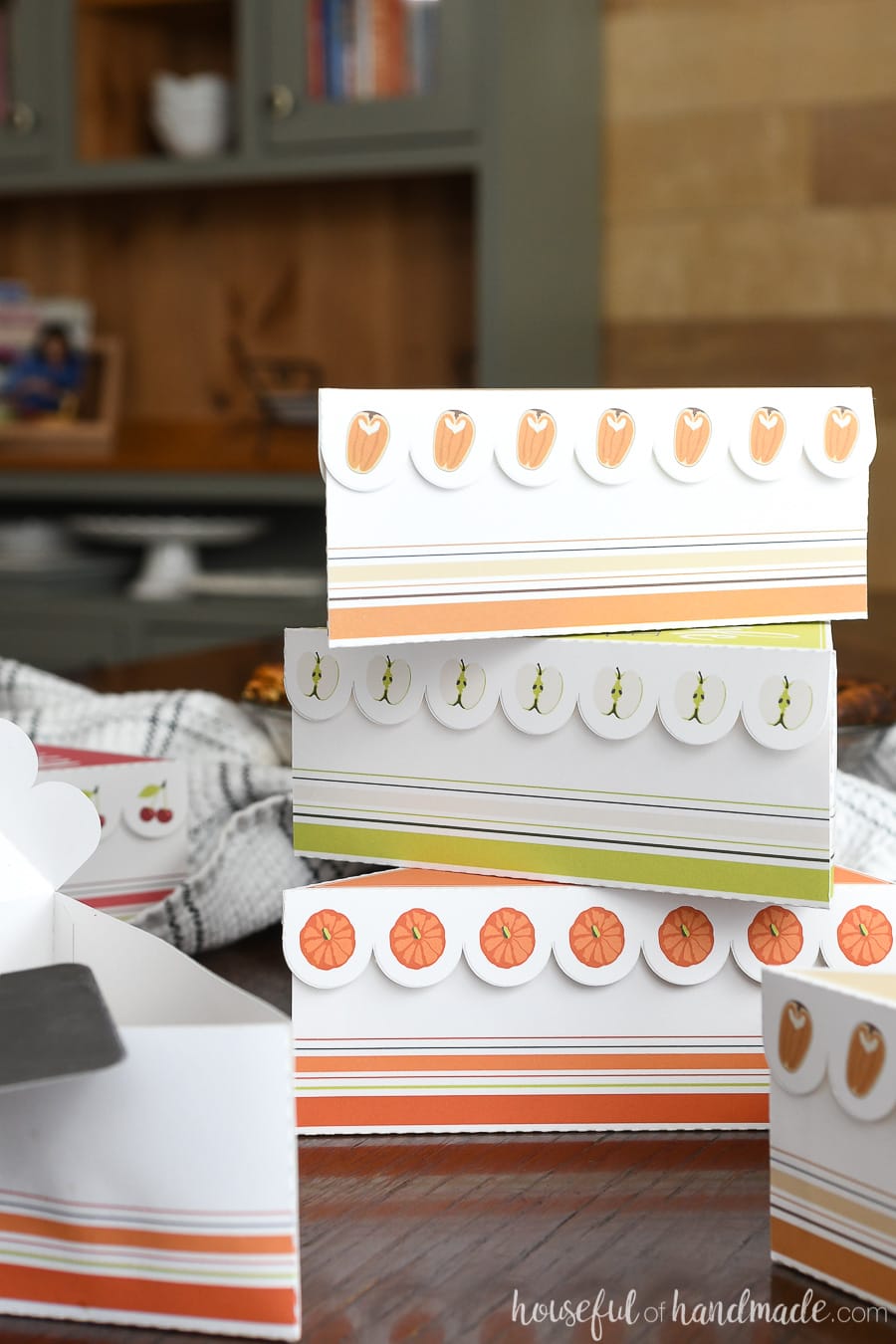 How to Assemble the Printable Leftover Pie Boxes
Supplies:
Each pie box is sized to hold an 1/8 of a 10″ pie (4 1/2 x 5 1/2 x 2 1/2).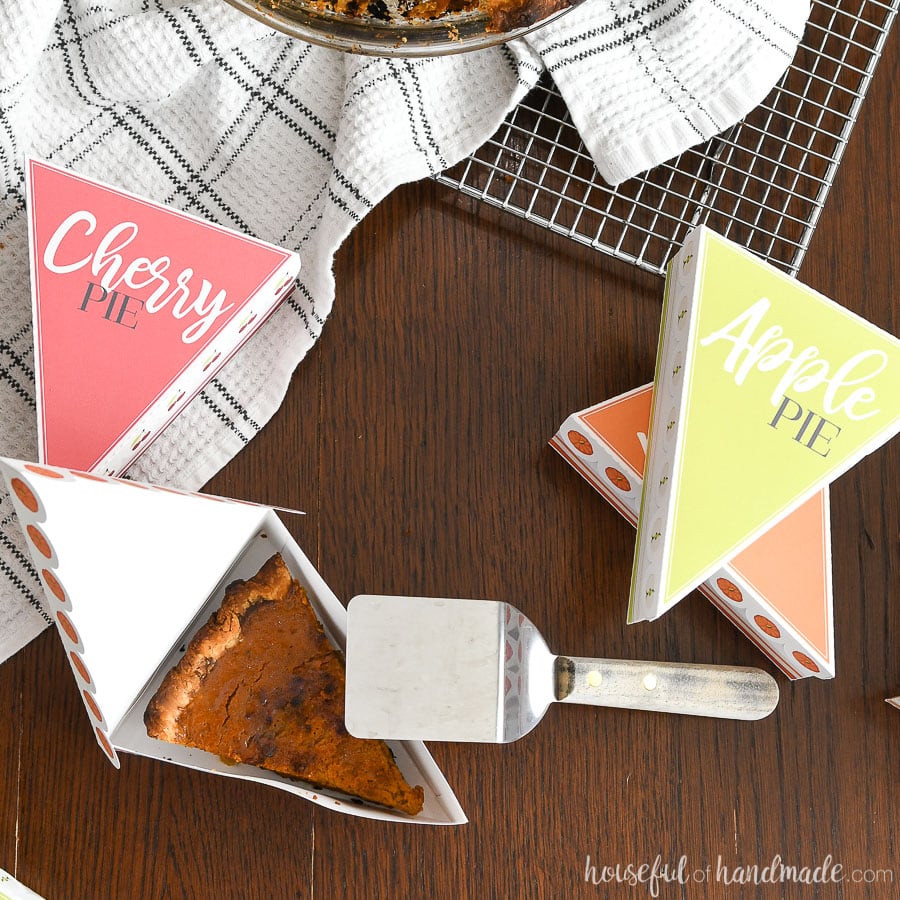 Print the templates out onto cardstock. If using a Silhouette Cameo to cut your templates, make sure to set up your SVG for print & cut (here are some of my best tips & tricks for print & cut).
Cut along the pale gray lines. Fold along the dotted lines. If using the PDF version and cutting by hand, use a simple paper scorer to create crisp fold lines.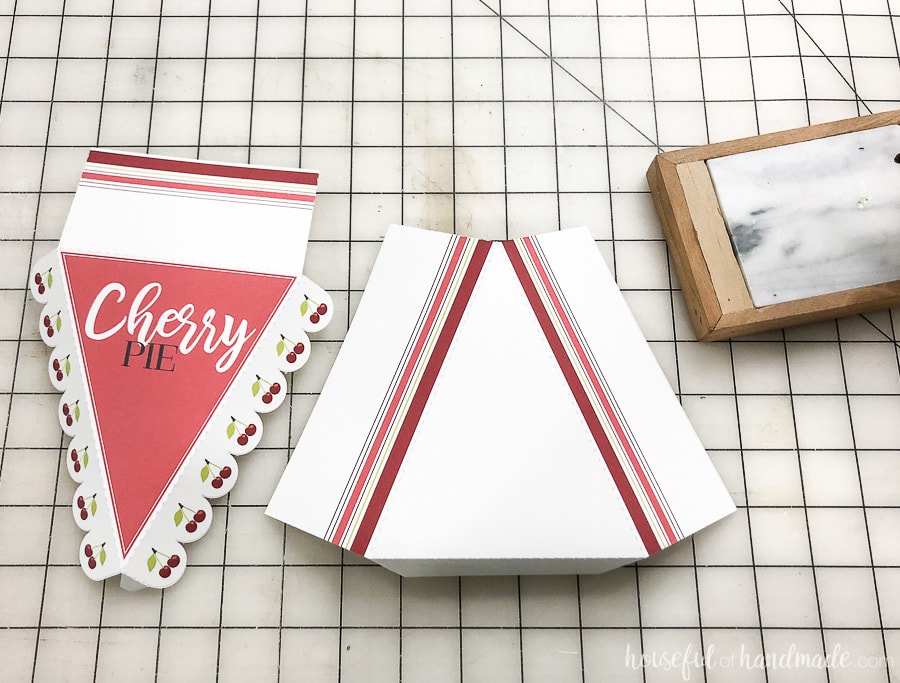 Start by glueing together the tip of the lid and pie box. I love using hot glue for paper crafts because it holds ridiculously well, dry super fast, and I always have it on hand!
Another one of my favorite paper glues is ZipDry. It doesn't dry quite as quickly so it is great for when you need a little more time to line things up.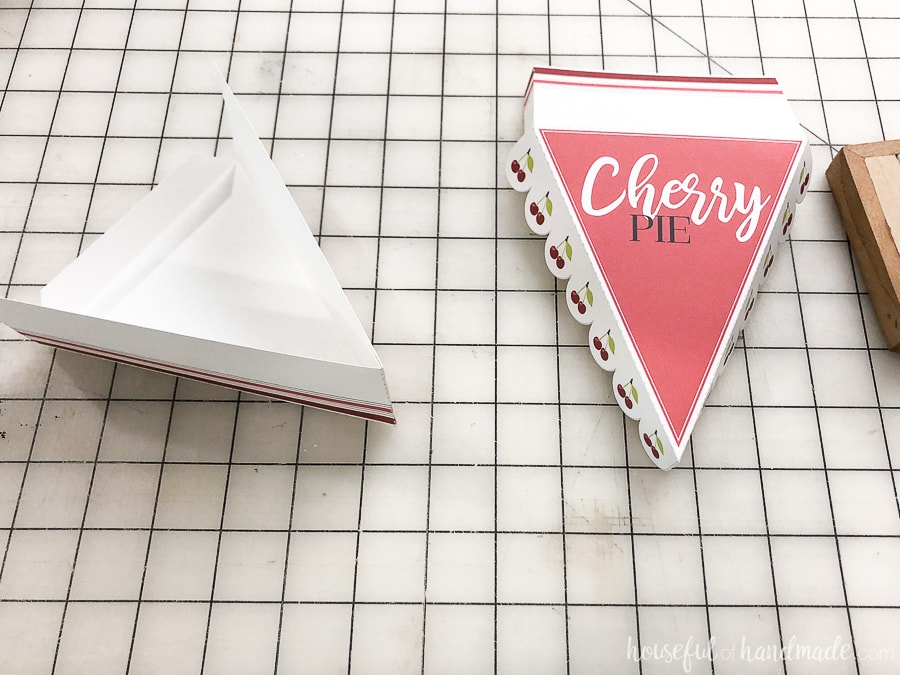 Next, glue the back of the box (which is attached to the lid) to the flap on the bottom of the pie box. Make sure the all flaps are on the inside of the box.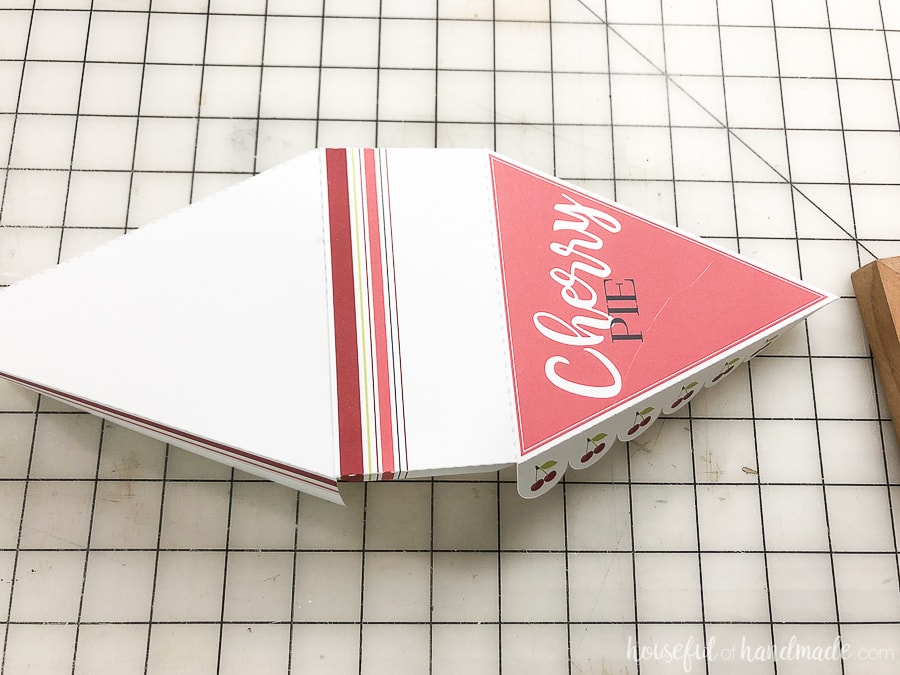 Finish up by glueing the side flaps to the back of the box.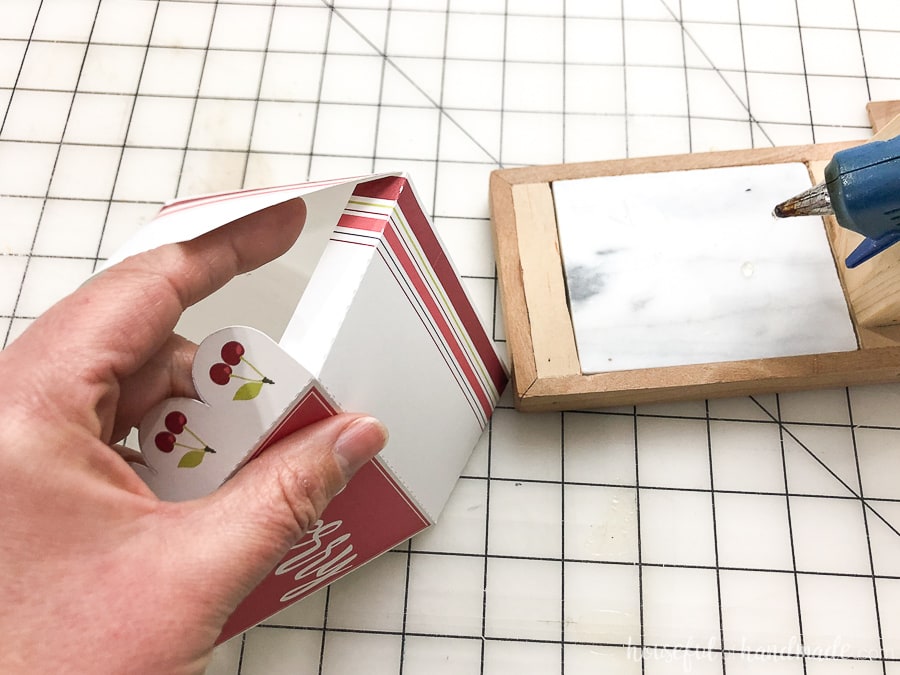 And now you are ready to eat pie because you have the perfect place for storing those leftovers.
I can't wait to sen everyone home from Thanksgiving dinner with one or two slices in these adorable leftover pie boxes!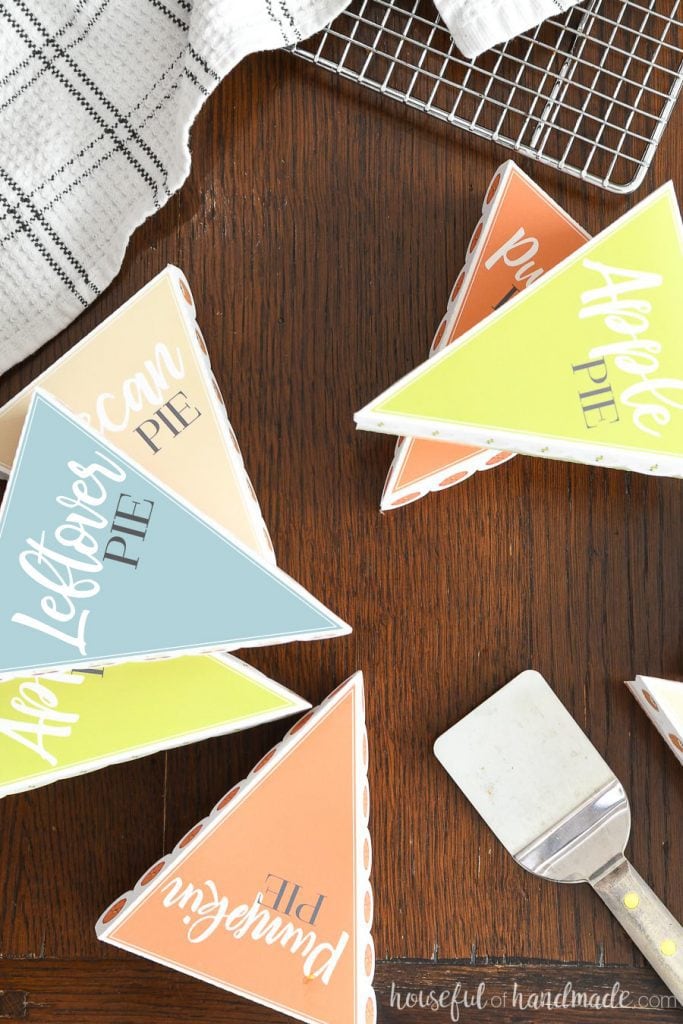 Here's to eating pie!