I am a pumpkin fanatic! Who's with me?
As I was figuring out all the amazing posts I was going to share with you this fall, I realized I didn't have a single pumpkin recipe to share. Well that was not going to do, for someone who survives on all things pumpkin from mid-August till January.
I decided to keep it simple, but I promise, amazingly delicious, with this pumpkin pie whipped honey butter recipe. You'll want to slather it on everything you eat this month!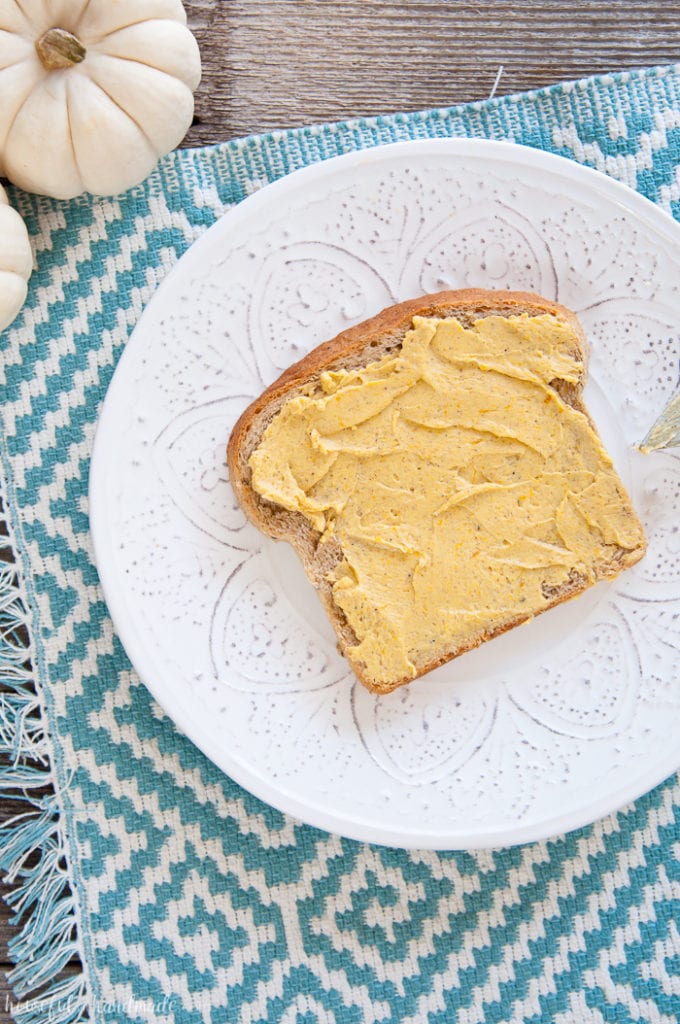 I've had this idea to make a simple pumpkin condiment in my head for too long now. What better way to enjoy fall than to spread a little bit of pumpkin all over everything you eat?
I took the time to play around with the idea this week and what I came up with was more delicious than I could have imagined.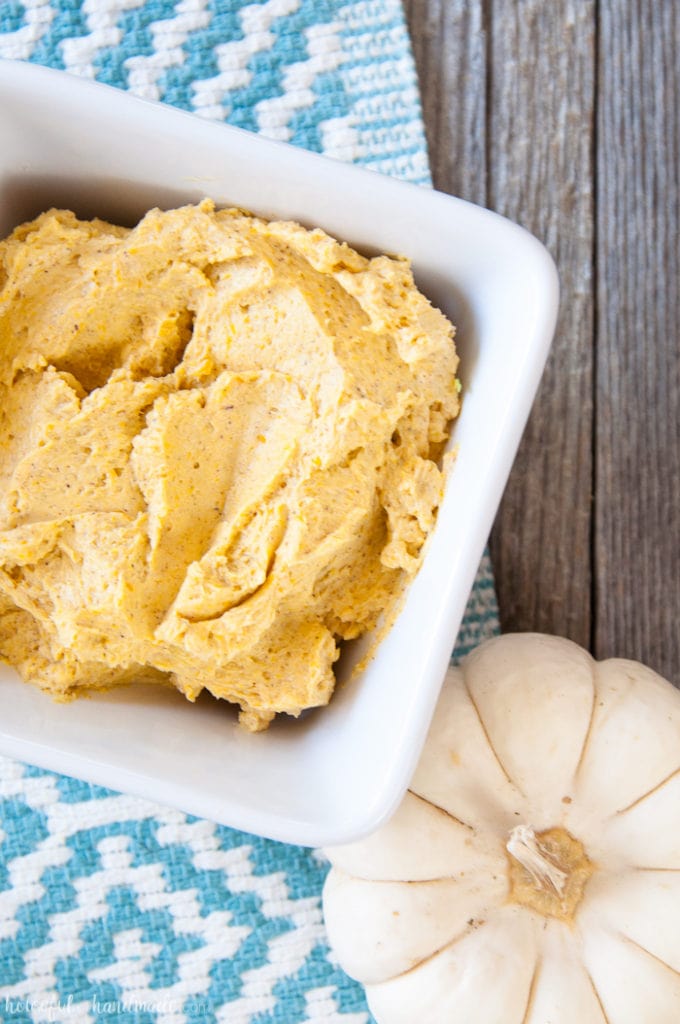 Now every lone piece of bread, roll, or muffin in our house is destined to become something special. I
made a couple loaves of whole grain seed bread right before I made this pumpkin pie whipped honey butter and my family devoured the bread in record time.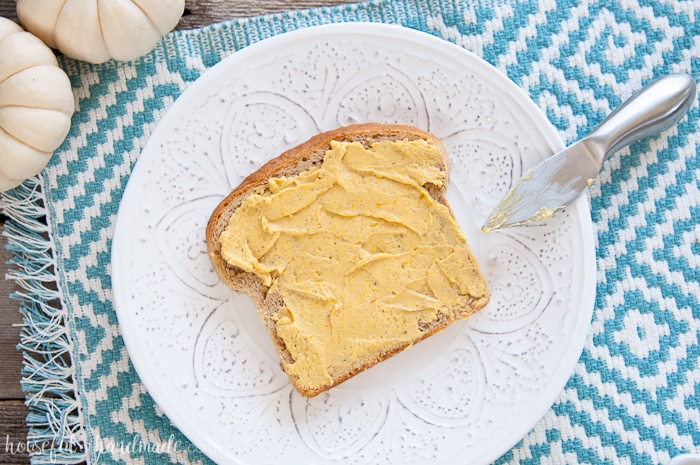 And now I am going to enjoy another slice of bread and honey butter 🙂
Pumpkin Pie Whipped Honey Butter Recipe
For the most delicious fall treat, smother this pumpkin pie whipped honey butter recipe on everything you can find. Or give as a gift for your favorite hostess or teacher.
Ingredients
1/2 cup butter, room temperature
1/4 cup pumpkin puree (not pumpkin pie filling)
3 Tbsp honey
1 tsp pumpkin pie spice
Instructions
Combine all ingredients in a small bowl. Whip together with a hand mixer until light and fluffy.
Serve at room temperature. Store in the refrigerator for a couple weeks (if it will last that long).