Today is Thursday so that means Thanksgiving is only 4 weeks away. Are you ready for the whirl-wind that comes with the start of the Holiday season?
I just love the fun crafts with my kids, the weekly parties with friend and family, the amazing food and baked goods… oh man, I am so excited!
To start the season right this year, I am going to make sure to give Thanksgiving it's time in my home decor. I am starting with these super easy printable burlap Thanksgiving banners that you can download for free!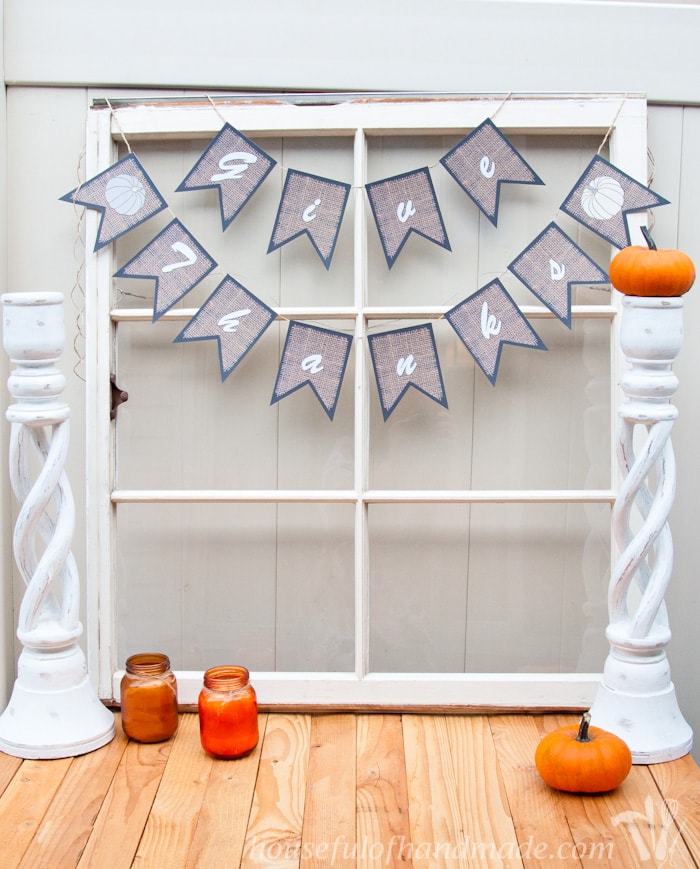 I love burlap. The rustic look of it, the fantastic textures, and the casual elegance it has all make it a very desirable textile choice for fall crafting.
However, I hate the messiness of it and it can be hard to work with because it comes apart so easily.
Earlier this month I had the idea to use burlap digitally to help eliminate the things I didn't like and it turned out better then I had ever hoped!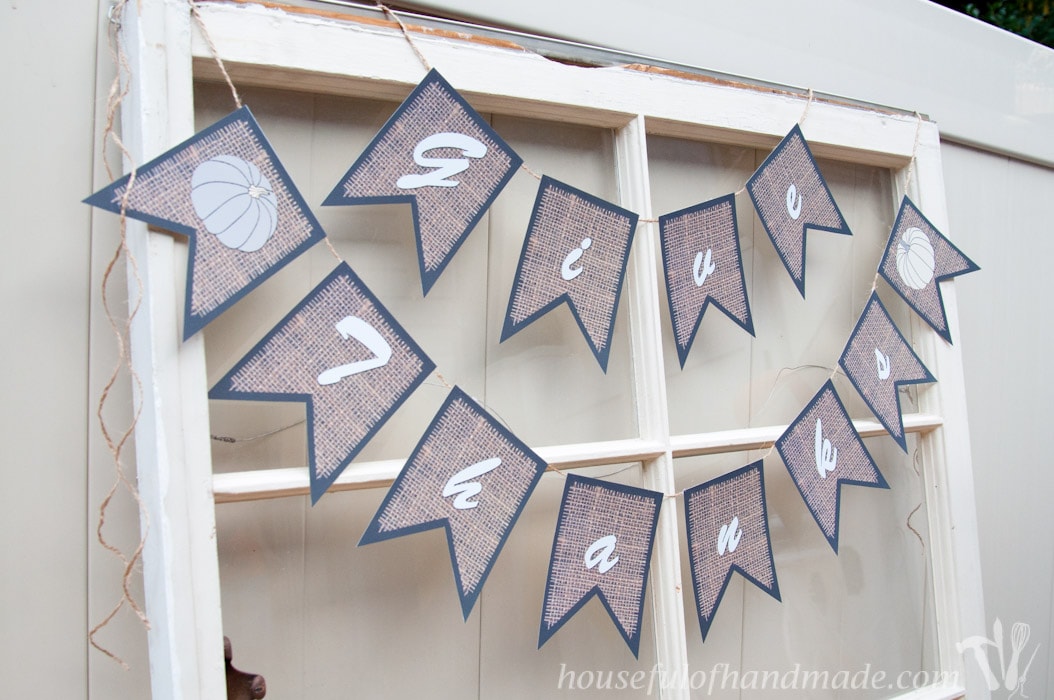 I first used my digital burlap to make a rustic pumpkin print to share as my free October smartphone and desktop backgrounds. The pumpkins and burlap are perfect for the fall season and great for Halloween, without being too much Halloween.
But I didn't want to stop there, as soon as I get started, my brain gets going faster than I can keep up with all the ideas. Naturally the next place I decided to use the digital burlap was with a Thanksgiving banner.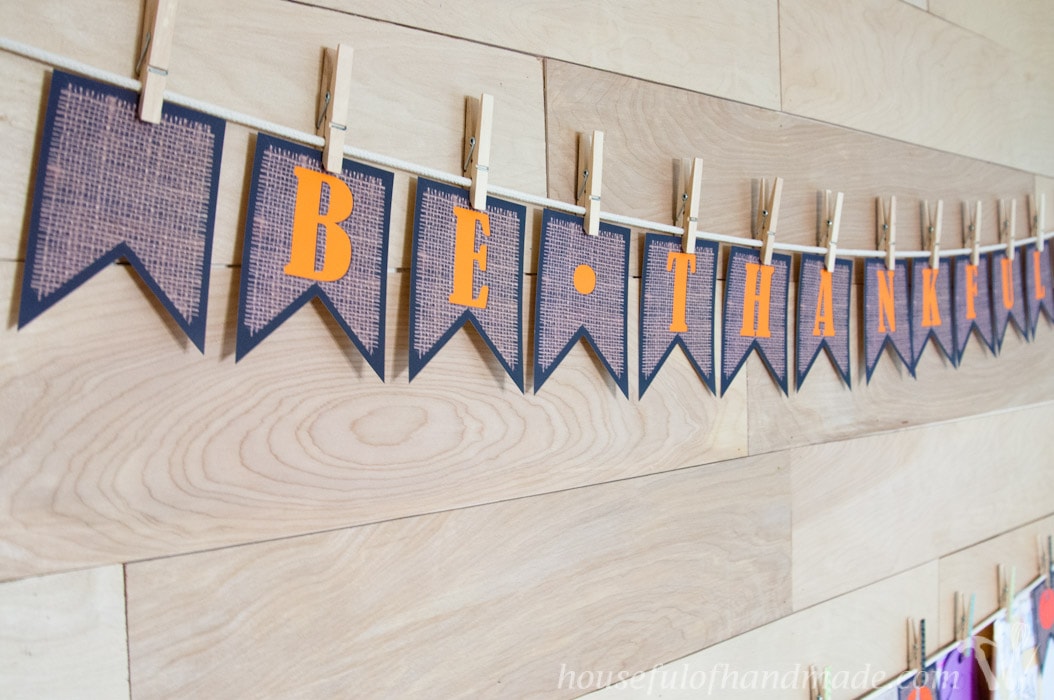 Banners are the best way to add instant decor for any season. Just use it to say what you want to about the season!
How much easier could it be. You can use them with any type of decor and anywhere in your house.
The great thing about these banners, they look like you took the time to layer and cut the paper, burlap, and letter on top but all you have to do is hit print and cut.
That's my kind of craft when I really want to be sewing stockings or making Christmas ornaments 🙂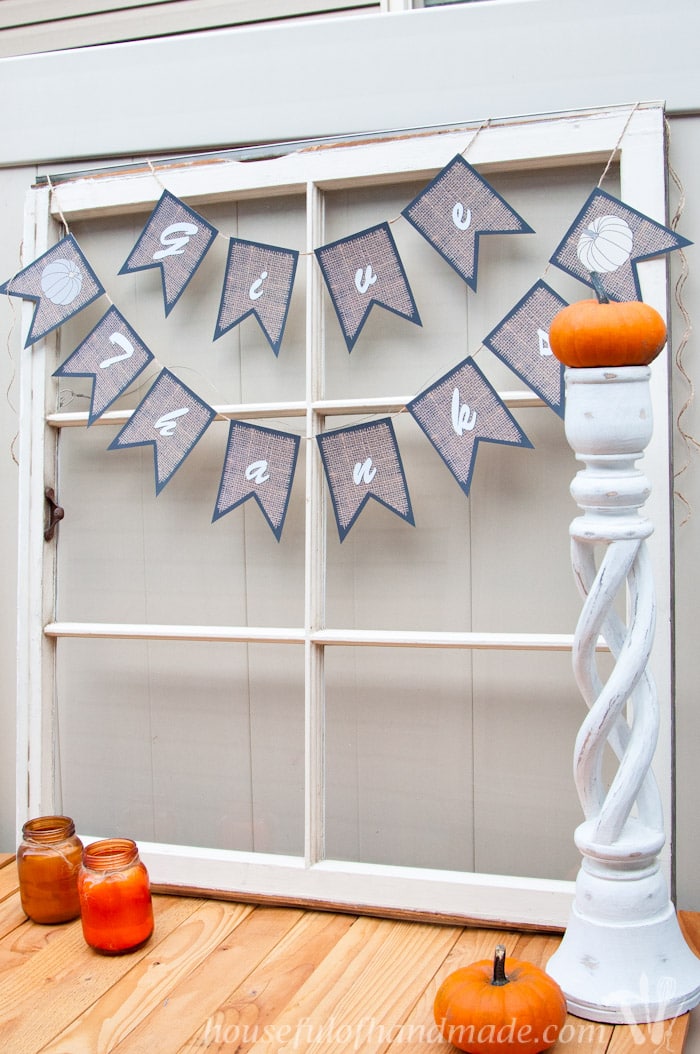 I am using the neutral/gray colored "Give Thanks" banner on my mantle. I think it looks perfect draped over my vintage window as a centerpiece for a simple and elegant Thanksgiving mantle.
Then I decided to use the orange "Be Thankful" one in my dining room on our new nautical art display wall. A perfect reminder of the season of thanks!
If you would like to make your own banner, you can download the banner, or banners, you want. Print them out on nice cardstock with a photo printer.
After you cut them out, you can use them with clothespins like I did on my art display wall or glue them onto a twine or string like I did to drape over my vintage window display and for my fall wheat wreath.
I used hot glue to attach mine to the twine. Easy peasy!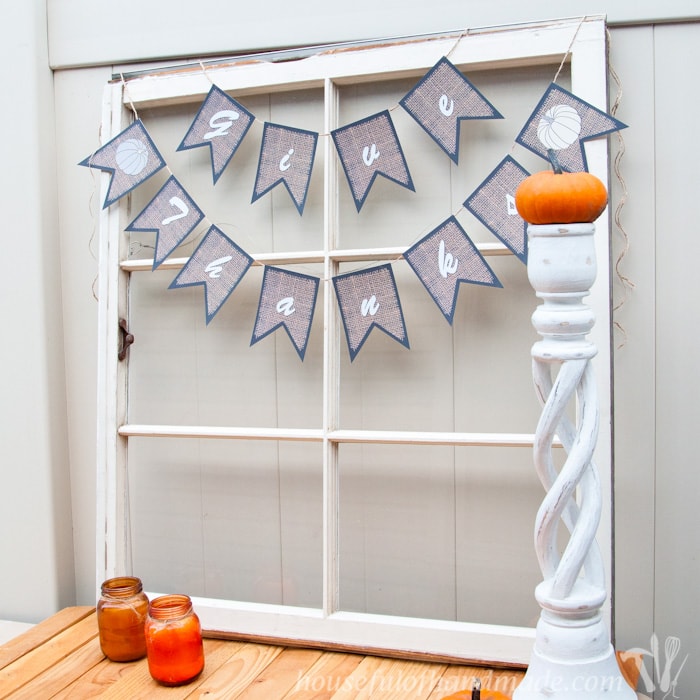 I am sharing the PDF for these banners in my subscriber library. Click here to subscribe to my newsletter and gain access to all the freebies. If you already have your password, click here to go to the library download them.
If you want more fall decorations for Thanksgiving, instead of skipping straight to the Christmas decor, check out some of my favorite fall DIYs.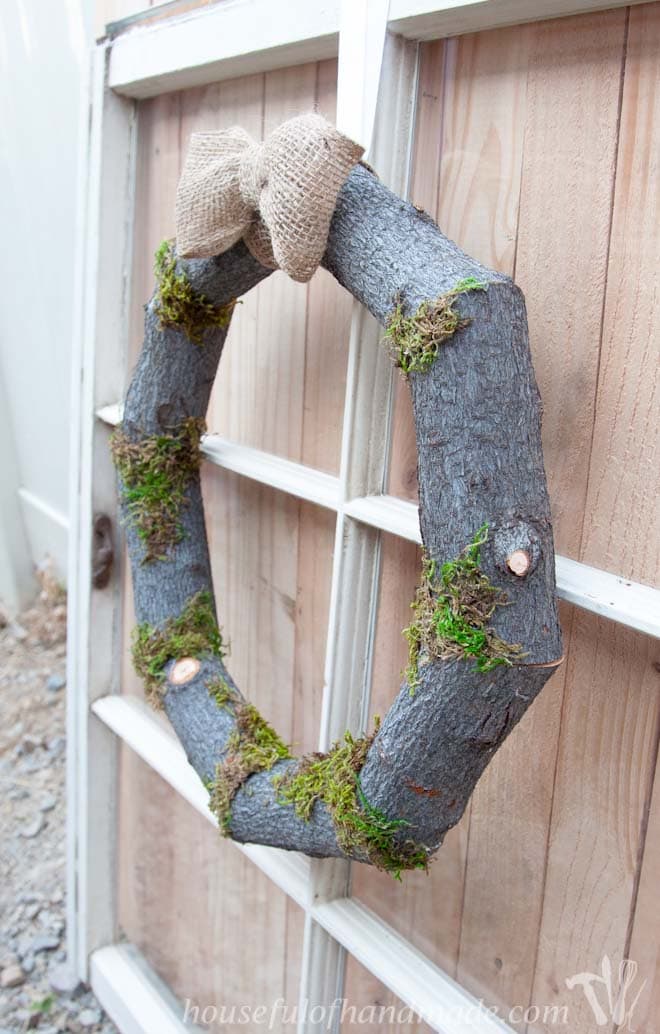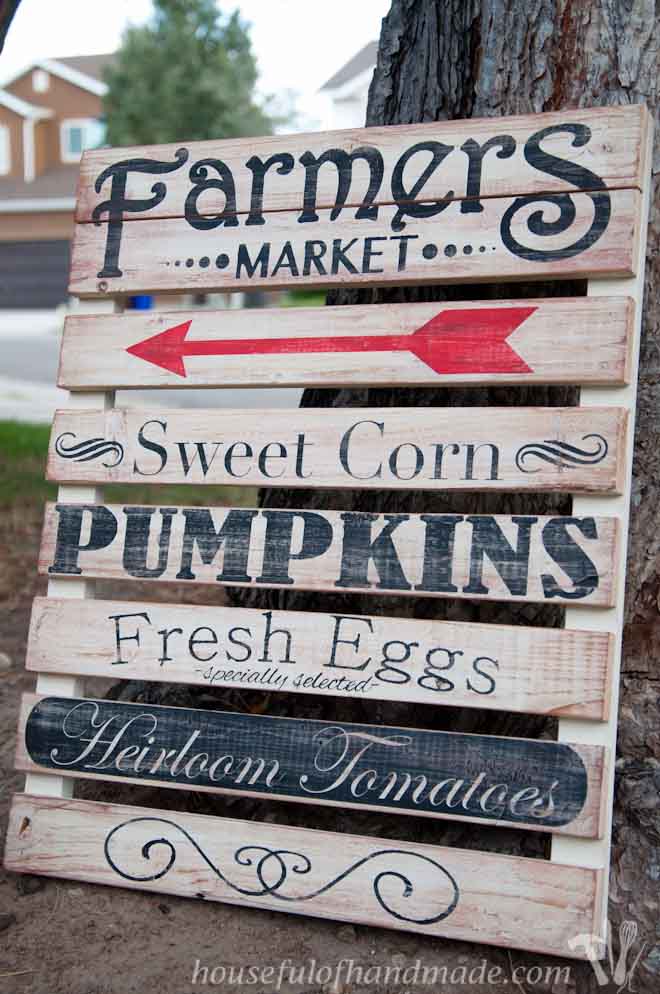 Farmer's Market Mini Palette Sign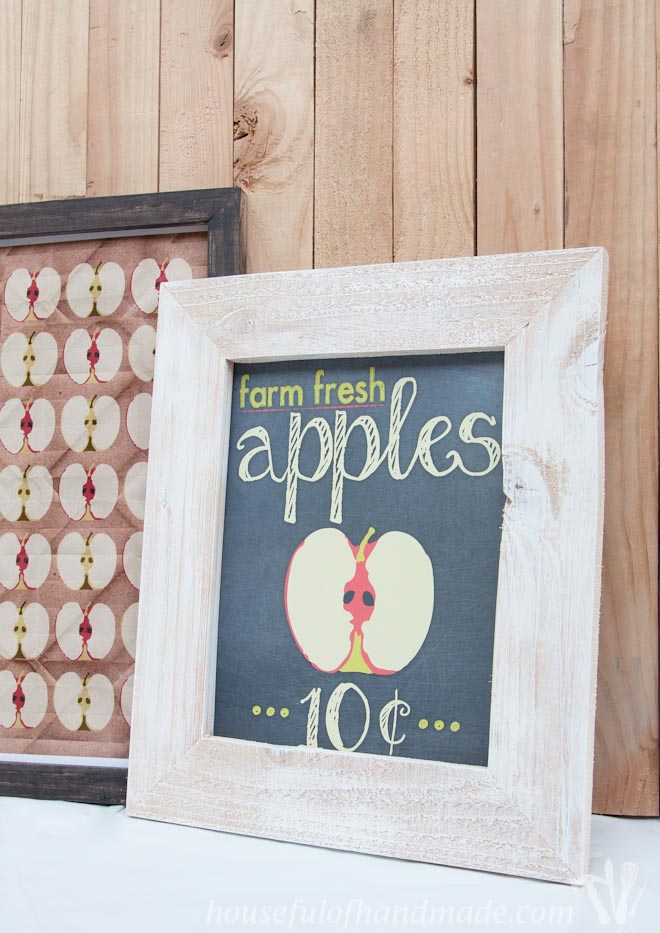 20 minute Rustic Picture Frames and Free Printable Apple Sign
Happy Fall!