We survived Halloween this year, barely! I think it gets busier and busier each year as the kids get older. Even if we are running around like crazy people, we still have so much fun. This year I was so busy that I got a little behind and I'm finally getting around to sharing the free digital backgrounds for November. But at least I had a little time to make these awesome fall inspired backgrounds and I am excited I have some time to share them with you today.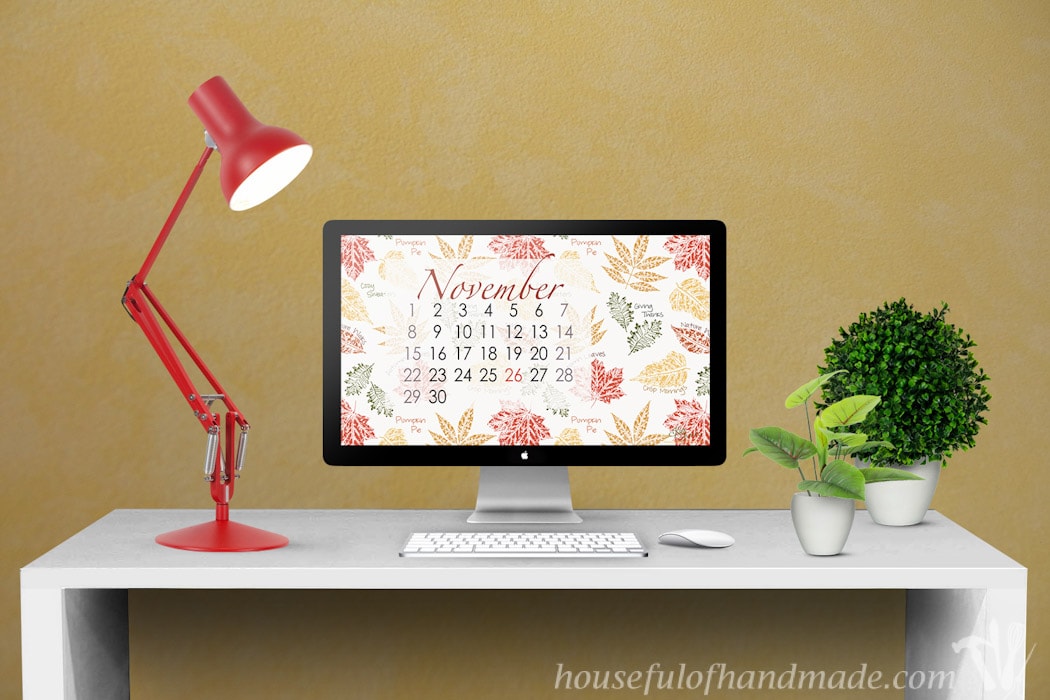 I had the idea for this pattern at the beginning of the month. Doing fun fall crafts with the kids can be so inspiring! I was thinking about all the amazing fall leaves and I wanted to try to capture them digitally. The colors of fall are just amazing! Walking around in nature as the leaves are changing and falling is just magical. And starting off this month with magic just seemed perfect.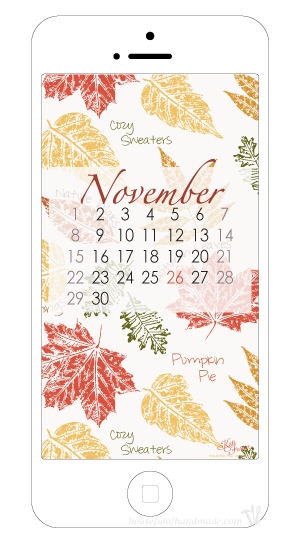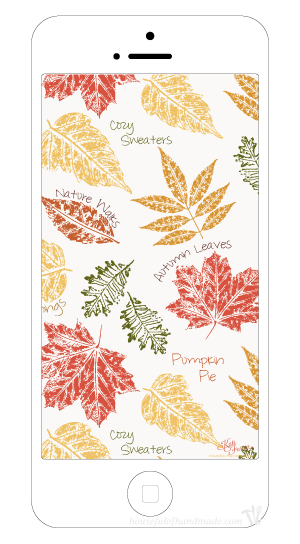 I love having a calendar on my phone and desktop so I made these digital backgrounds with a 2015 calendar for November. If you don't want the calendar, I created non-calendar options too. Don't you just love having options 🙂
DOWNLOAD THE DESKTOP BACKGROUND WITH CALENDAR | DOWNLOAD THE DESKTOP BACKGROUND WITHOUT CALENDAR
DOWNLOAD THE PHONE BACKGROUND WITH CALENDAR | DOWNLOAD THE PHONE BACKGROUND WITHOUT CALENDAR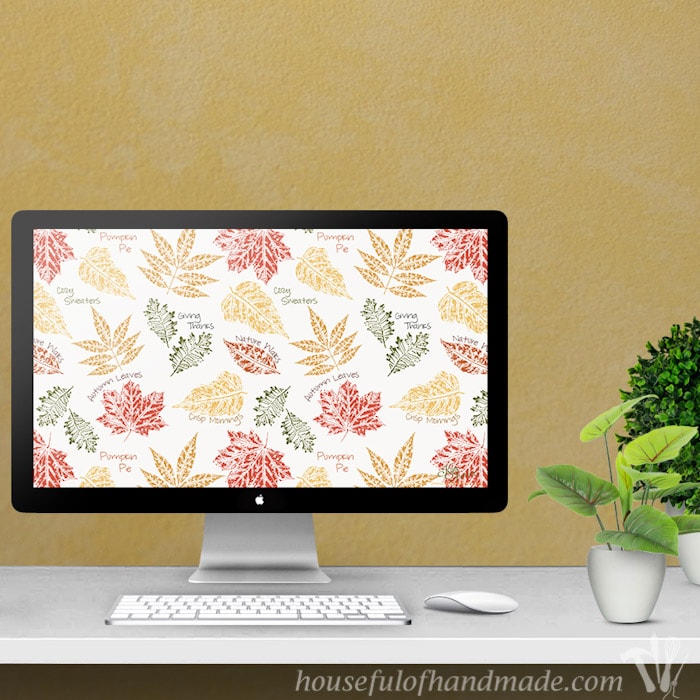 Now it's time for me to go clean my house since I've been neglecting that too. And maybe I'll bing eat all my kids Halloween candy.