Add instant Christmas decor to your home with this printable art to look like a cross-stitched Christmas village.
Can you believe we are already on Day 4 of the 7 Days of Paper Christmas decor series? And already we have made cookie trays, a 3D Christmas village, and cross-stitched ornaments. And now it's time for the ultimate in fast and easy Christmas decor: printable art!
If you have been following along on the website for any length of time you know my love for printable art. I have some frames around my home that I can switch out the art seasonally in. It's the easiest way to add a touch of seasonal decor to any room.
For this year's Christmas printable art, I stuck with our Scandinavian cross-stitch theme. Using only Xs, I had so much fun designing the perfect printable Christmas village that you can easily hang anywhere!
There are 4 different designs: three with various houses and 1 with a church. Which one is your favorite?
Each one has classic Nordic inspiration with simple snowflakes, sparse Christmas trees, and fun cross-stitch patterns. Use just one design or all 4 for a complete printable village!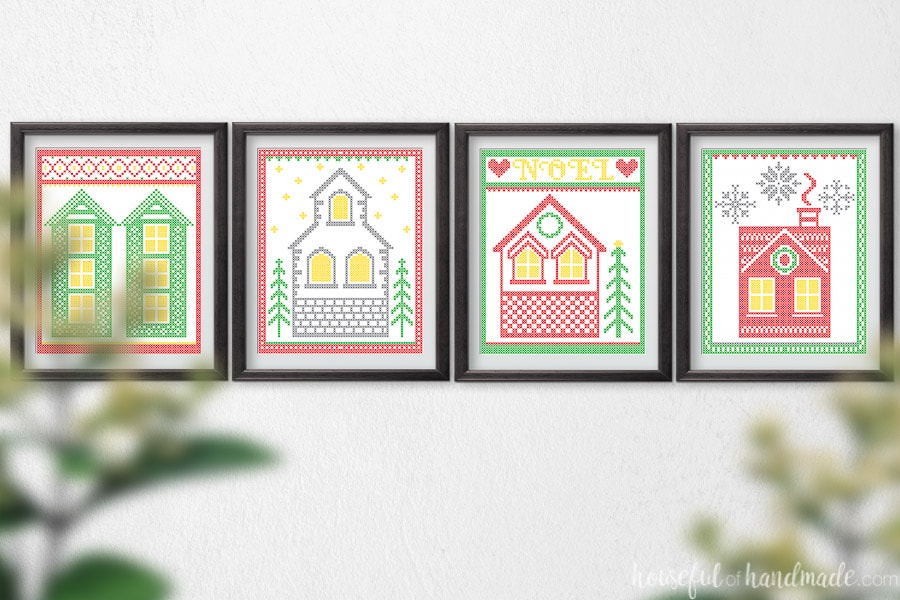 Setting Up Frames for Printables
Use these ideas to make using printable art each season around your home much easier:
Designate 8″ x 10″ frames around your home for printables.
Remove the glass from these frames so you can quickly add new art without even having to move them.
To add new art, place a small piece of double sided tape to the back of the printable art. You can place it directly on the old art or remove the old art to use again later.
Use neutral colored mats in your frames to give your printables more substance.
You can also use clipboard picture frames to make it easy to switch out art.
Now your home will be ready for new printables whenever you want to give your decor a change!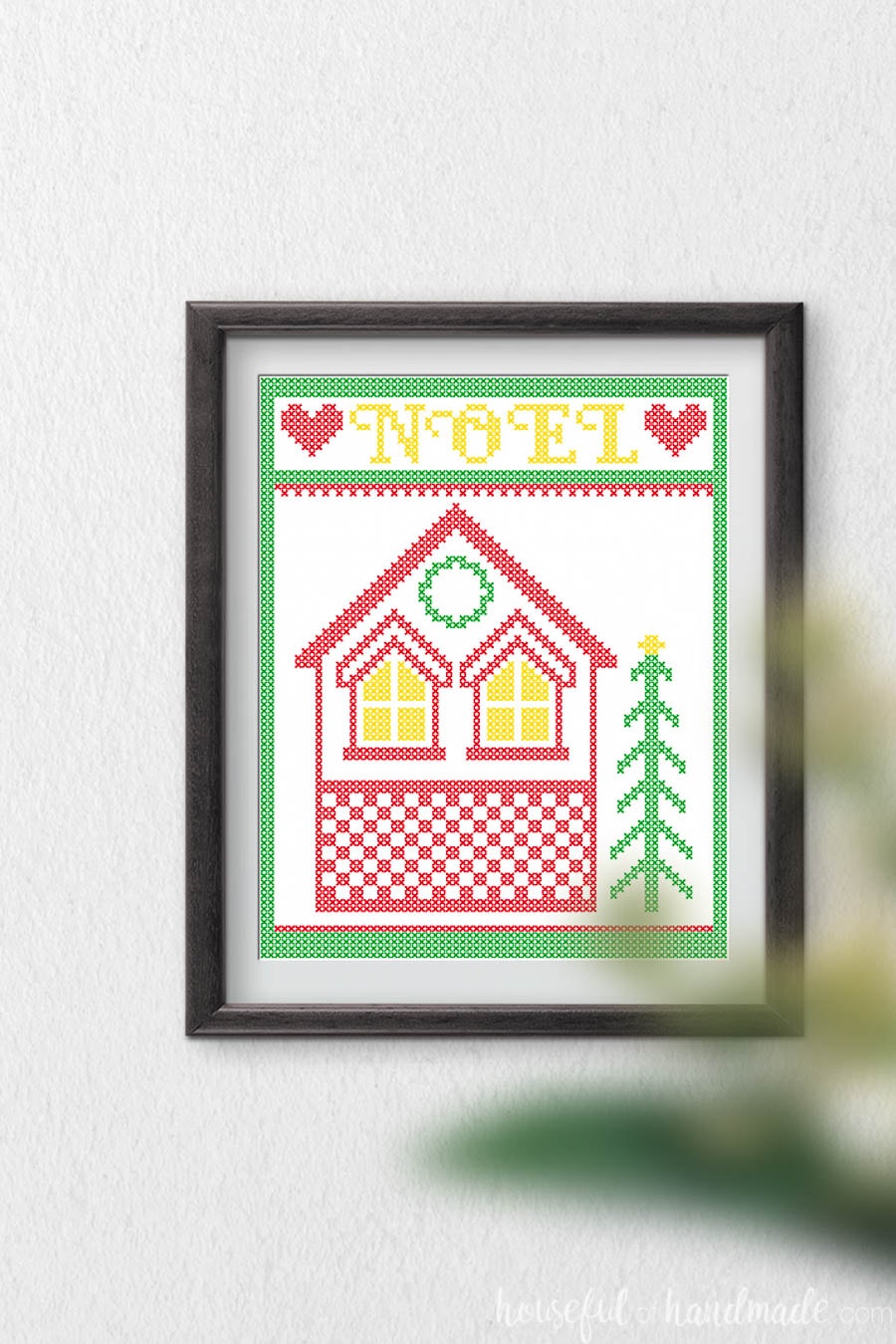 The Best Way to Print Printable Art
I like to keep things simple and print my printable art at home. I use an HP OfficeJet Pro printer equipped with HP Instant Ink.
It's my favorite printer because it has borderless printing so there is no gap around the edge of the paper. This allows me to print full sheets for all my paper crafts.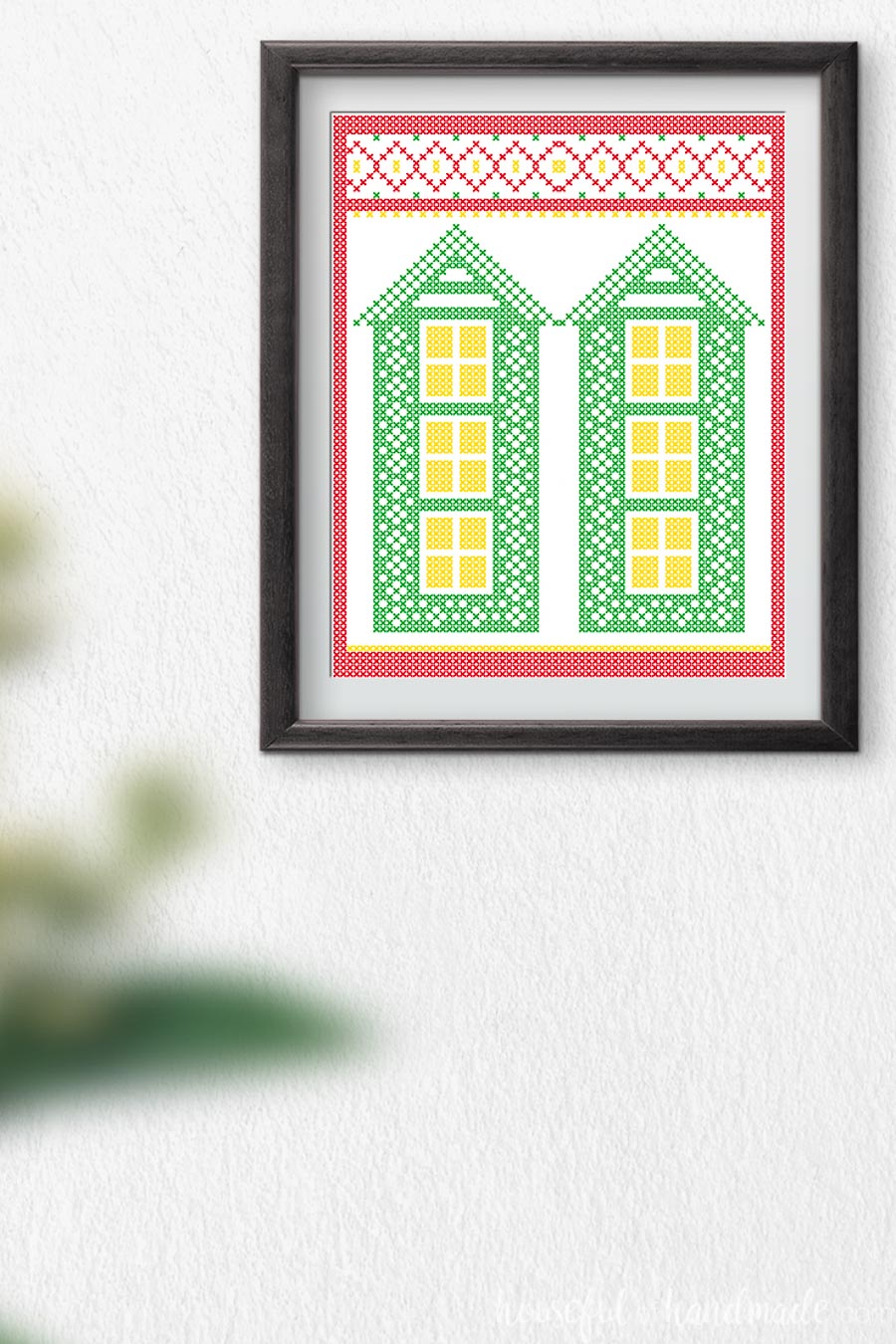 And the HP Instant Ink program means I can print full color sheets of paper without even running out of ink. If you like to print in color, the small monthly fee is worth the endless supply of ink!
But if you don't have a printer (or room for one), don't worry. Theses Christmas printables are saved as a PDF that can easily be printed at your favorite printer.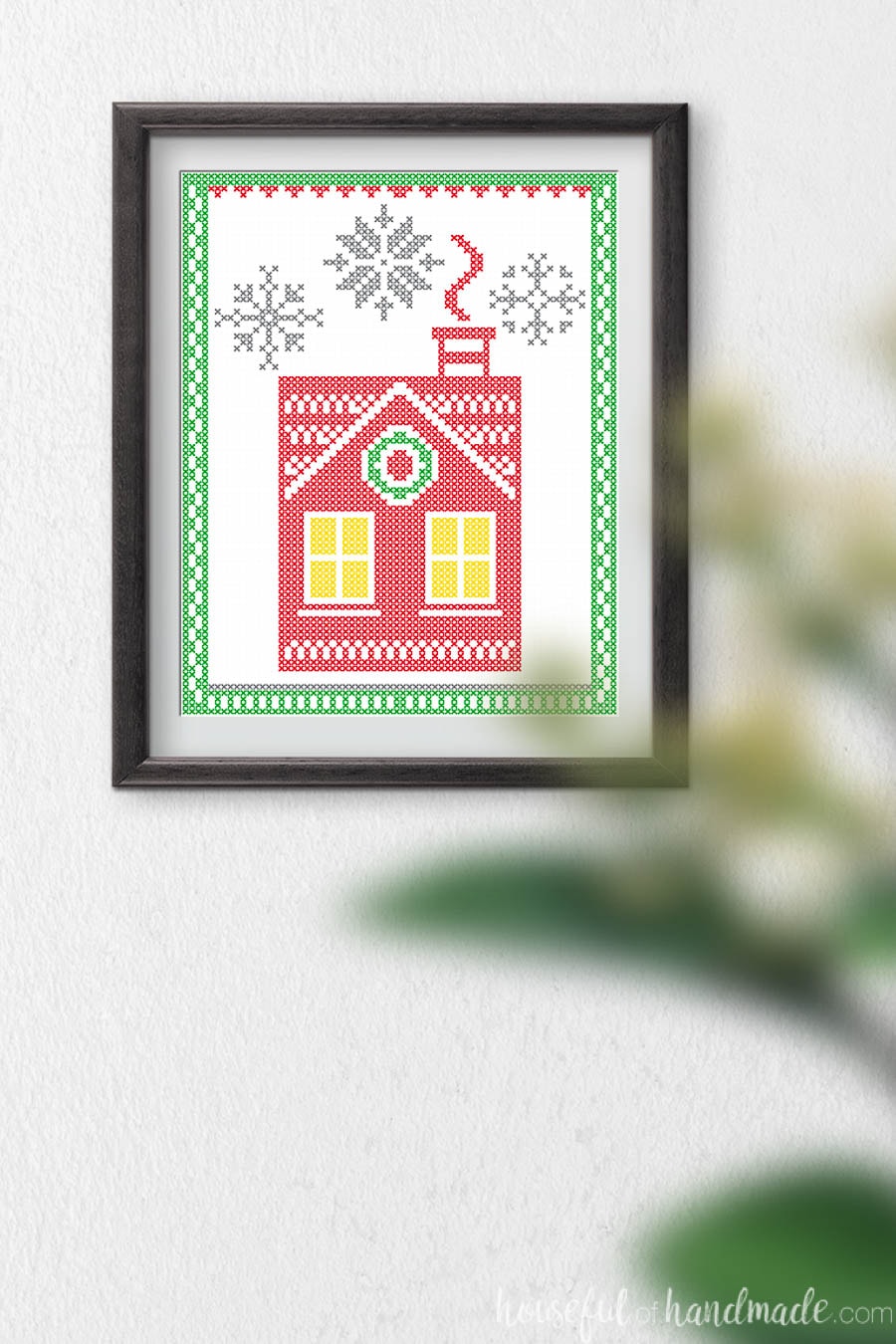 More Creative Ways to Use Christmas Printable Art
Besides just using printables in your home for decor this holiday season. How about trying a couple of these other great ideas:
Scale them down when printing and use them as the front of a Christmas card
Place them in an old frame for a festive White Elephant gift exchange
However you use these beautiful Scandinavian inspired cross-stitch printables, I hope they make your Christmas a little easier and more festive!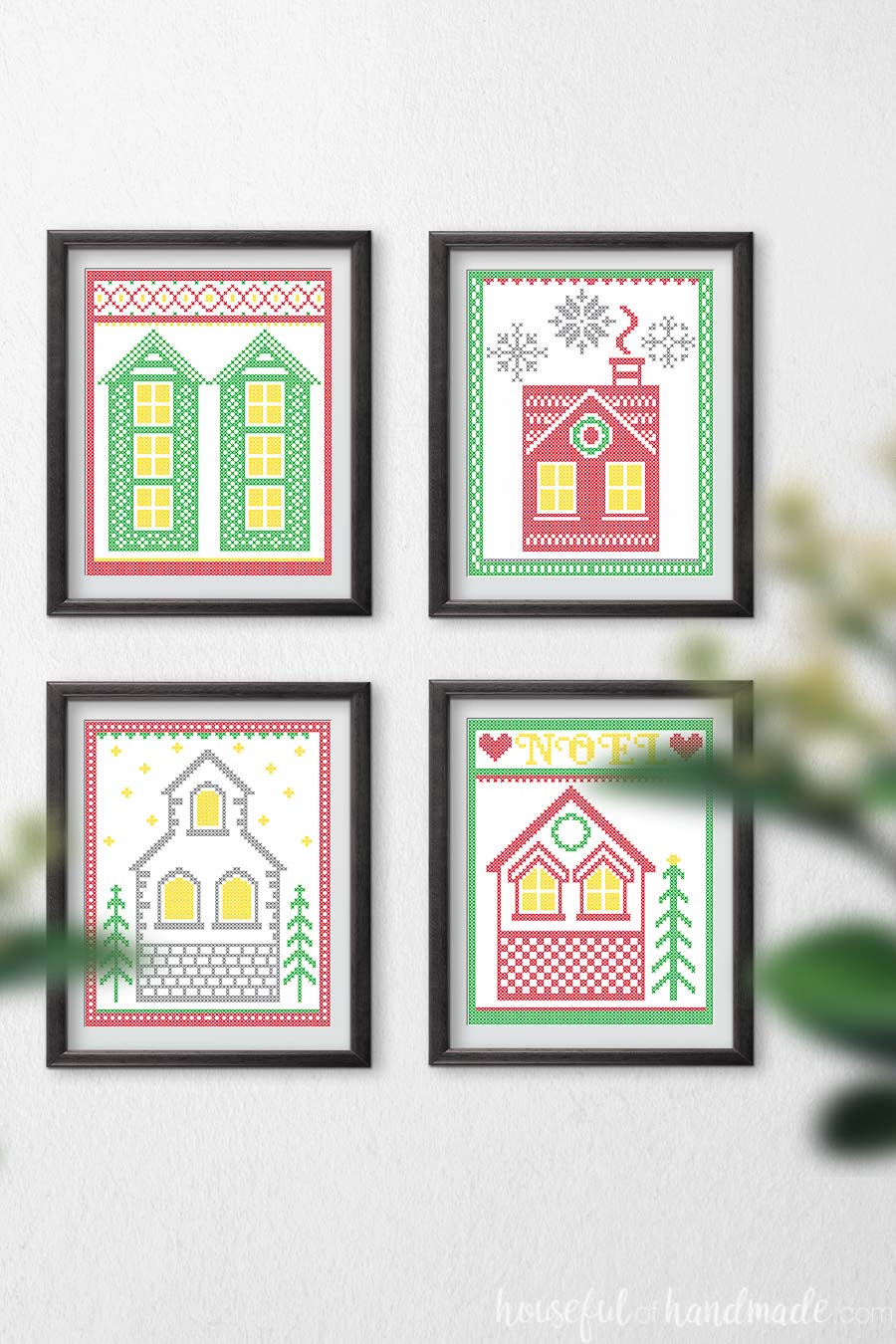 Download the Cross-Stitched Christmas Village
The PDF for these 8×10 printable village art were free to my subscribers until 11/30/2019. Now they are available to purchase in the shop. Make sure to subscribe so you will be notified of new freebies!
If you want more Christmas printables, make sure to check out these Printable Santa's Village Christmas Signs and these Christmas Seed Packet Art Printables.
And don't forget to come back tomorrow for Day 5 of the 7 Days of Paper Christmas Decor. Here is the plan for the week. You won't want to miss out on anything!
By the end of the week, you will have everything you need to decorate your home for the holidays without spending all your money!