Happy New Year's Eve! I cannot believe 2015 is almost over. It has been a great year for me. I started this year by learning a new skill that I had been wanting to learn for a long time: how to use Adobe Illustrator. And then I got the motivation I needed to finally start this blog. It was a little LOT scary and I worried that no one would want to hear my crazy ideas. But luckily I took the leap and almost a year later I get so excited to share my new creations. It's always a little scary putting yourself out there, but I now know I have something worth sharing and get excited too! So now I get to share the first set of free desktop and smartphone backgrounds for 2015. Yeah!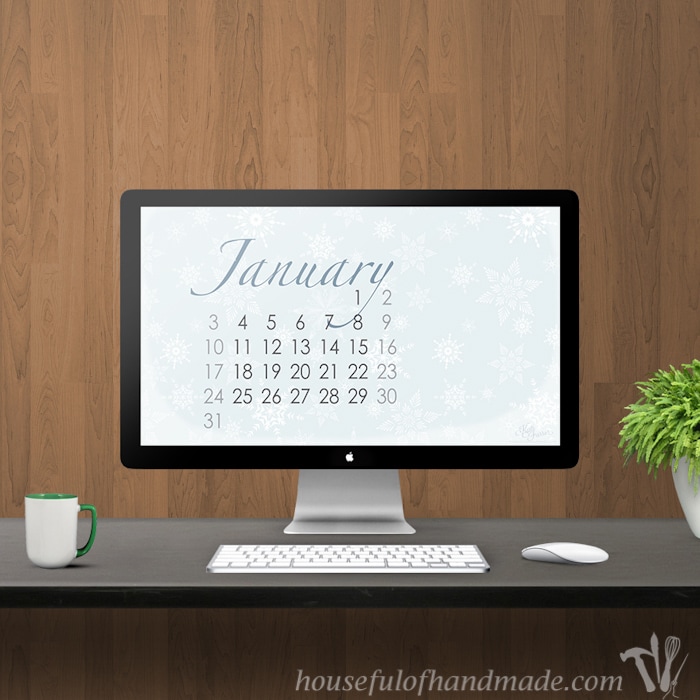 This month I wanted to share the best part of winters in Utah. It has been snowing on and off since the big storm that started this year's winter a couple weeks before Christmas. I love lots of beautiful white snow in the winter. If winters are cold and not snowy, they are brown, yuck. So even though driving in the snow can suck, and it is very cold (it didn't even get above 22 degrees today), I am enjoying watching the world be covered in a beautiful white blanket while cuddled up in a blanket inside!
So enjoy the soft winter blue with delicate white flakes on your computer or smartphone. I have a calendar option for those of you that want to try to stay organized this year… it's always a New Year's resolution for me. Or if you just want something wintery and pretty you can always go for the basic winter wonderland option!
To download a wintery background for your computer, click on the link below for the one you want.
DESKTOP BACKGROUND WITH CALENDAR || DESKTOP BACKGROUND
And to download a free background for your phone, use the links below.
SMARTPHONE BACKGROUND WITH CALENDAR || SMARTPHONE BACKGROUND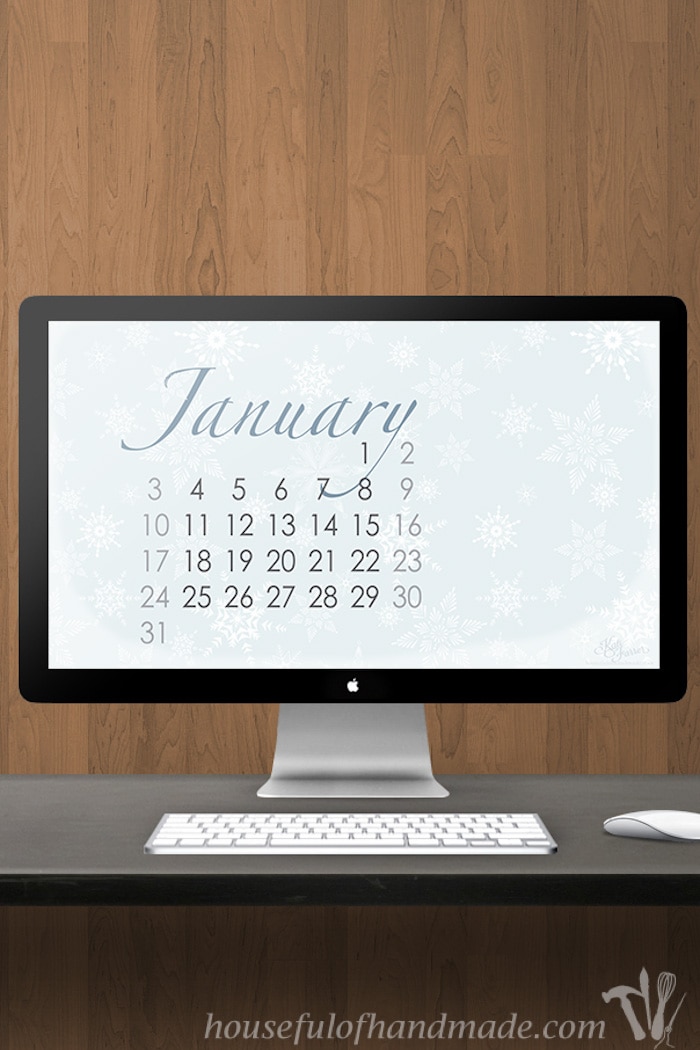 I hope you have a safe and happy New Year. And I can't wait to see what 2016 has in store for us…