Can you believe tomorrow is April? I have been so relieved to be done with the office & craft room remodel that I didn't even realize I forgot to share the free digital backgrounds for April. Luckily I remembered before the month ended. And since spring is finally starting to show up at our house, this month's digital backgrounds are full for soft florals!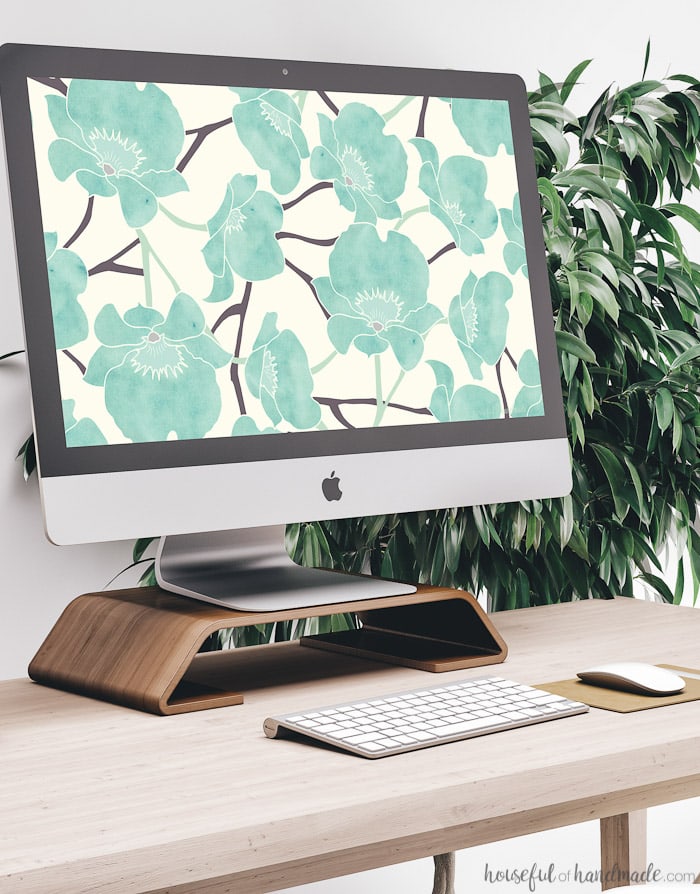 Spring is all about the flowers. I have used them to decorate my spring mantel and my spring tablescape. After long months with no fresh blooms, I just cannot help but overdo it a bit. So I knew I wanted flowers for the digital backgrounds for April. As the rain showers (hopefully) lesson and the sun shines, the flowers all around us will grow.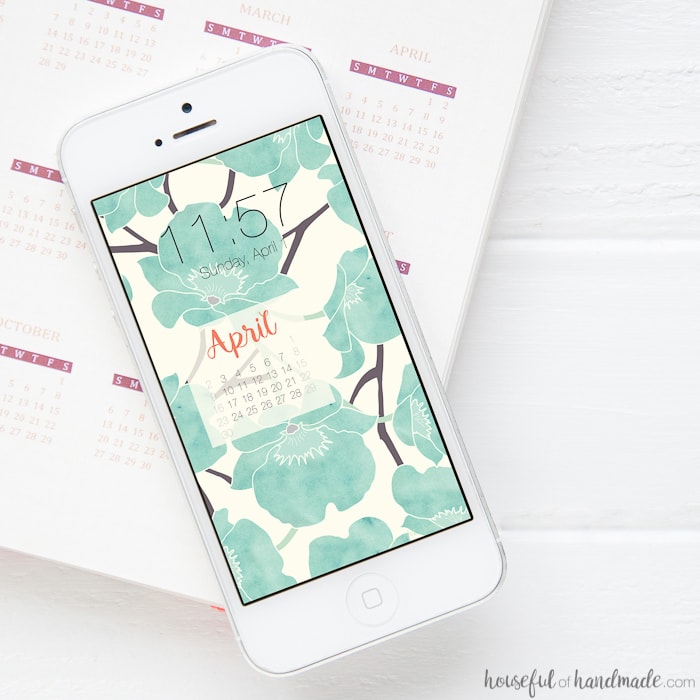 And maybe I am in a bit of a blue mood (not sad, just loving everything blue right now). My entire office & craft room is light blue and navy blue. I tried some different colors for the flowers in the pattern, but my hear wanted this teal blue. And what the heart wants the heart gets!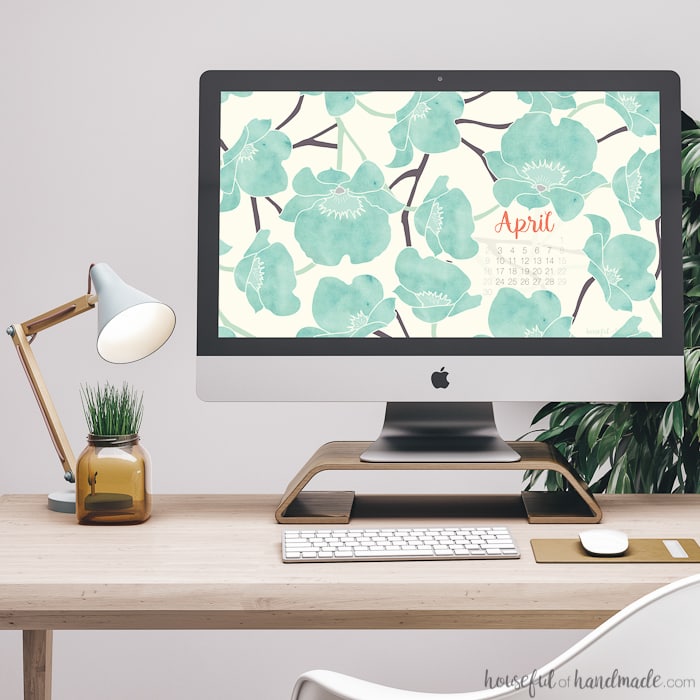 So I covered my desktop and smartphone with soft watercolor flowers. I love them so much and they make me excited for April and all things spring!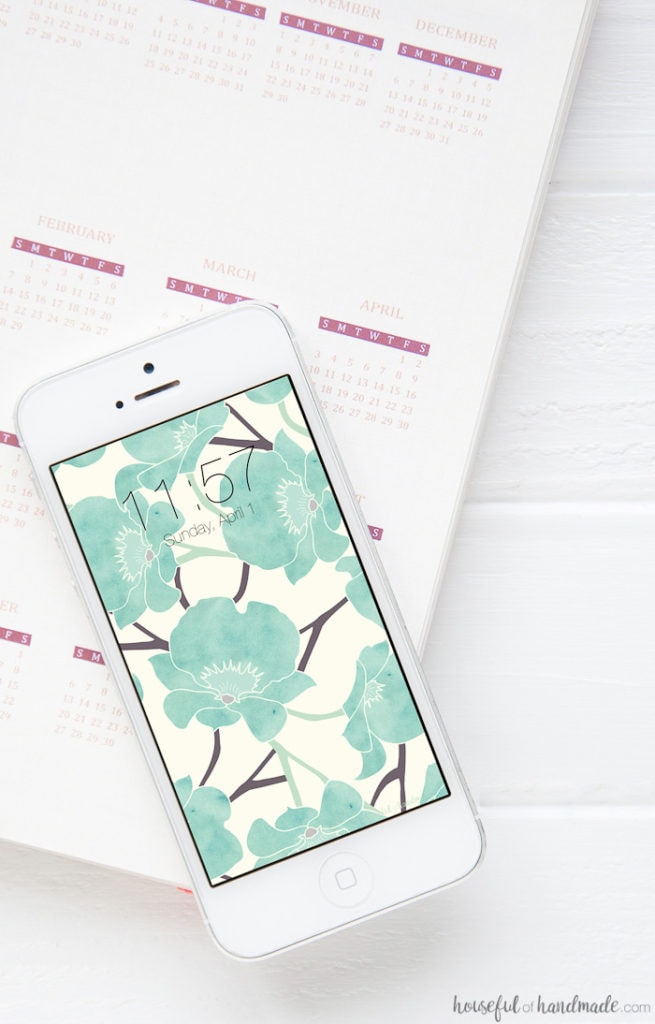 If you want to get your electronics ready for spring too, click on the link (or links) below for the backgrounds you want to download. I have a with or without calendar option so you can use it to stay organized this month, but if you love it so much you can keep it even when the month is over!
DESKTOP BACKGROUND WITH CALENDAR || DESKTOP CALENDAR
SMARTPHONE BACKGROUND WITH CALENDAR || SMARTPHONE BACKGROUND
And for more fun floral backgrounds, check out these other free digital backgrounds from Aprils past.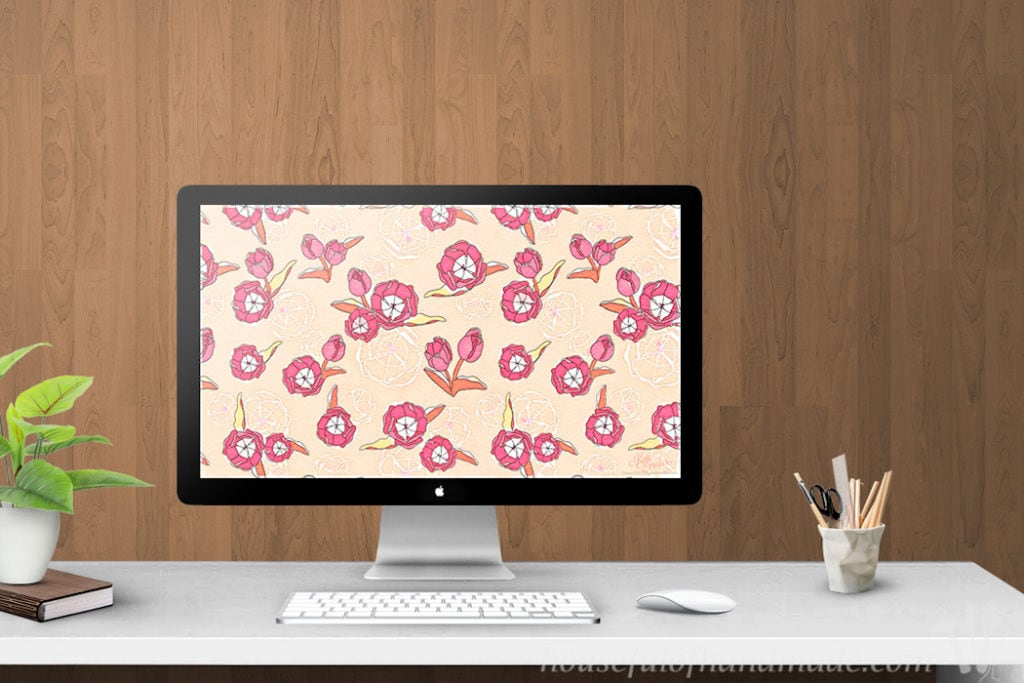 And have a wonderful spring weekend!