Okay, I am almost embarrassed to admit, but I totally forgot about the July backgrounds. It has been such a crazy month and I have kept myself so busy on all kinds of big projects that I didn't realize the month was already over! Luckily, I already had a wonderful idea for a new digital print. So while the kids were "cleaning" their room, I was able to get in some design time and came up with the perfect floral print for summer. Then I turned it into these beautiful free digital backgrounds for July.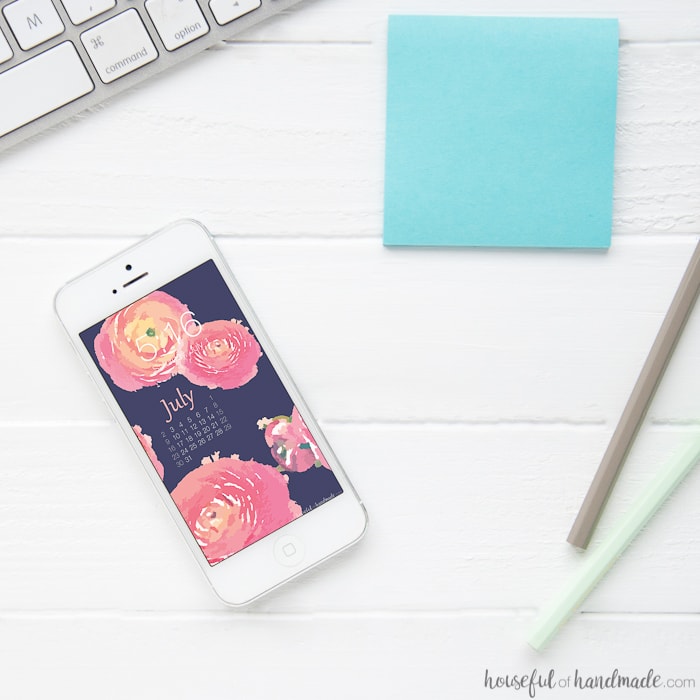 The inspiration for this floral design came from a dress one of the moms was wearing at swimming lessons the other day. It had a dark background with soft Ikat flowers on it. The flowers were watercolored so set that they didn't even resemble flowers much anymore, but the Ikat detail was what stuck out to me. I loved the idea of it and wanted to try my hand a a watercolored floral print.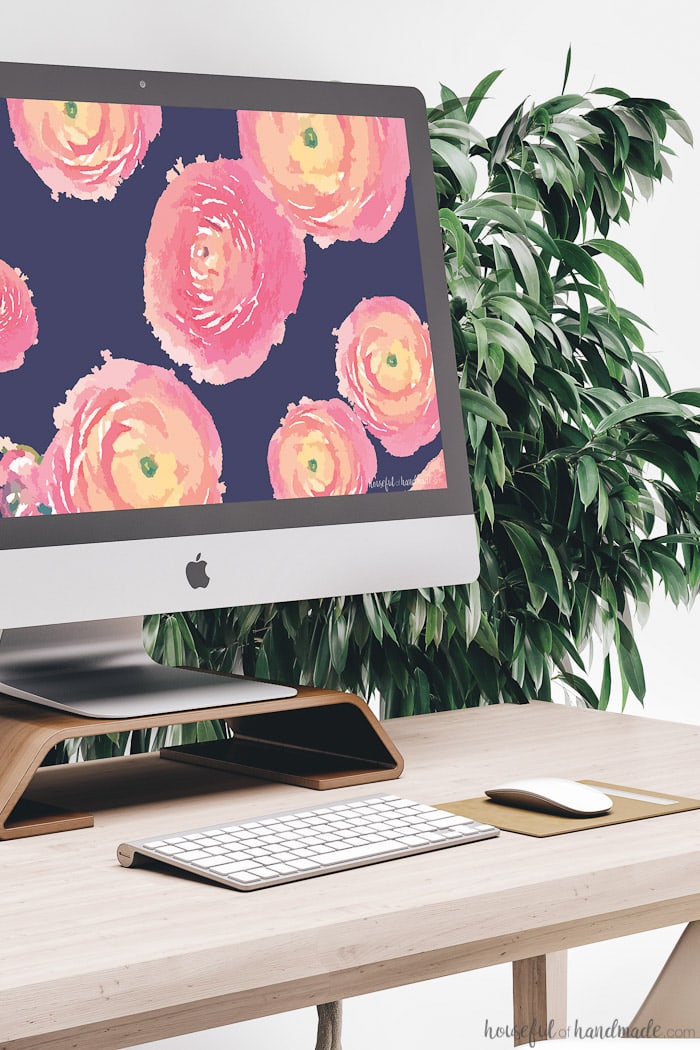 But I left the Ikat texture out of my design. Why would I if I loved it so much? Because I loved how these watercolored ranunculus turned out so much I wanted to let them sing. That is one of the things that I love about design. The end result doesn't necessarily turn out exactly as planned because sometime magic happens along the way.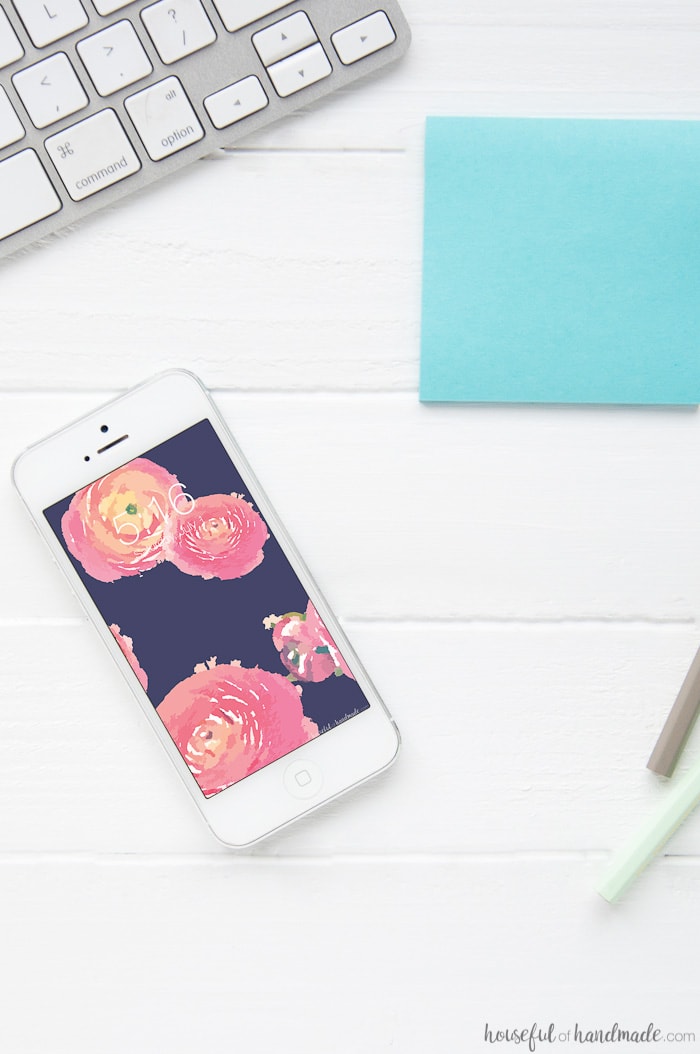 The pale ranunculus did however want to pop on a dark background. I chose to make the background a grayish navy like the pieces I painted in my office. It is probably my new favorite color these days! What else can I make rustic navy? Nothing is safe, including my iPhone and computer because I am loving these new digital backgrounds.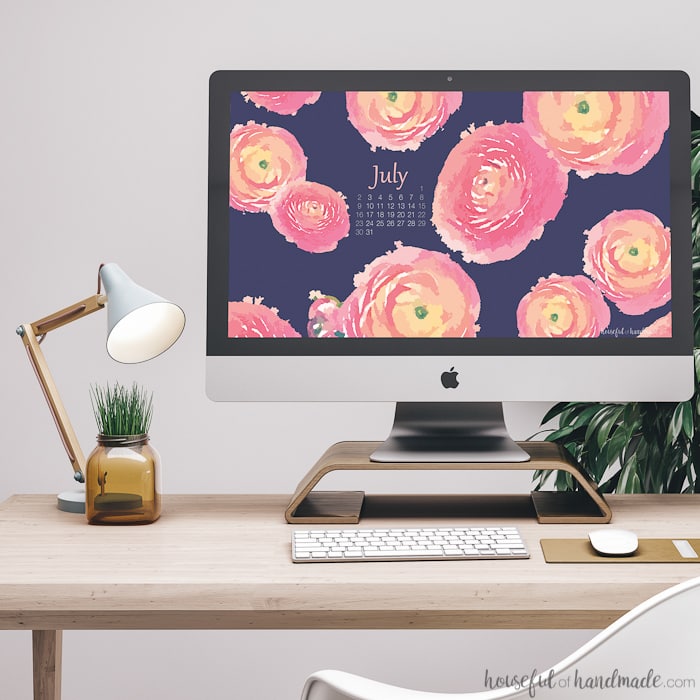 To download your own smartphone and computer backgrounds now, click on the link (or links) below for the one you want. Then enjoy your new free digital backgrounds for July while enjoying your summer!
DESKTOP BACKGROUND WITH CALENDAR || DESKTOP BACKGROUND
SMARTPHONE BACKGROUND WITH CALENDAR || SMARTPHONE BACKGROUND
And now it's time to get back to work so I can finish up these big projects and enjoy the summer!