Decorate your screens for the holidays with the watercolor winter wonderland free digital wallpaper.
It's the most wonderful time of the year! And we need to start this amazing month off with new digital backgrounds for your phone and computer.
I love having a fun new digital wallpaper on my phone every month, but this month it's even better. Not only does it help add a little extra Christmas cheer, but that little calendar for December is so useful when things get busy!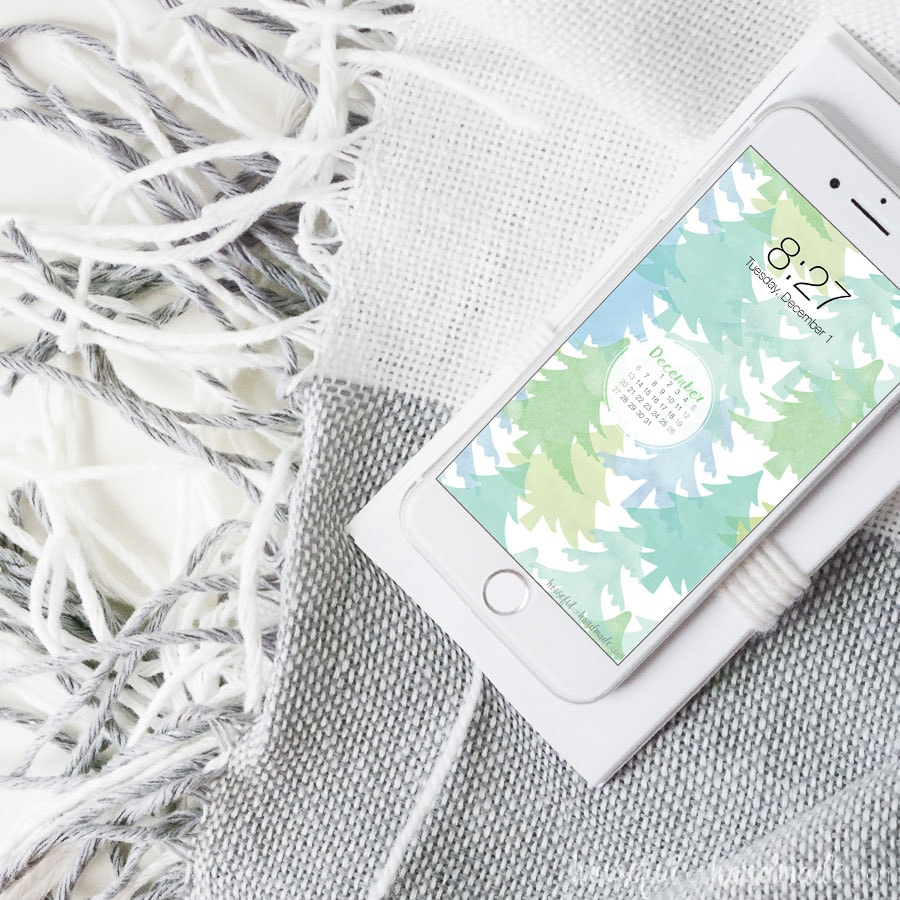 Watercolor Christmas Trees
I kept it simple for this month's background, and not so Christmasy. It's just a beautiful forest of watercolor Christmas trees.
The different shaped evergreen trees are painted in muted tones of greens and blues. It makes me think of walking through a winter wonderland. The blues almost mimic the snow covered trees.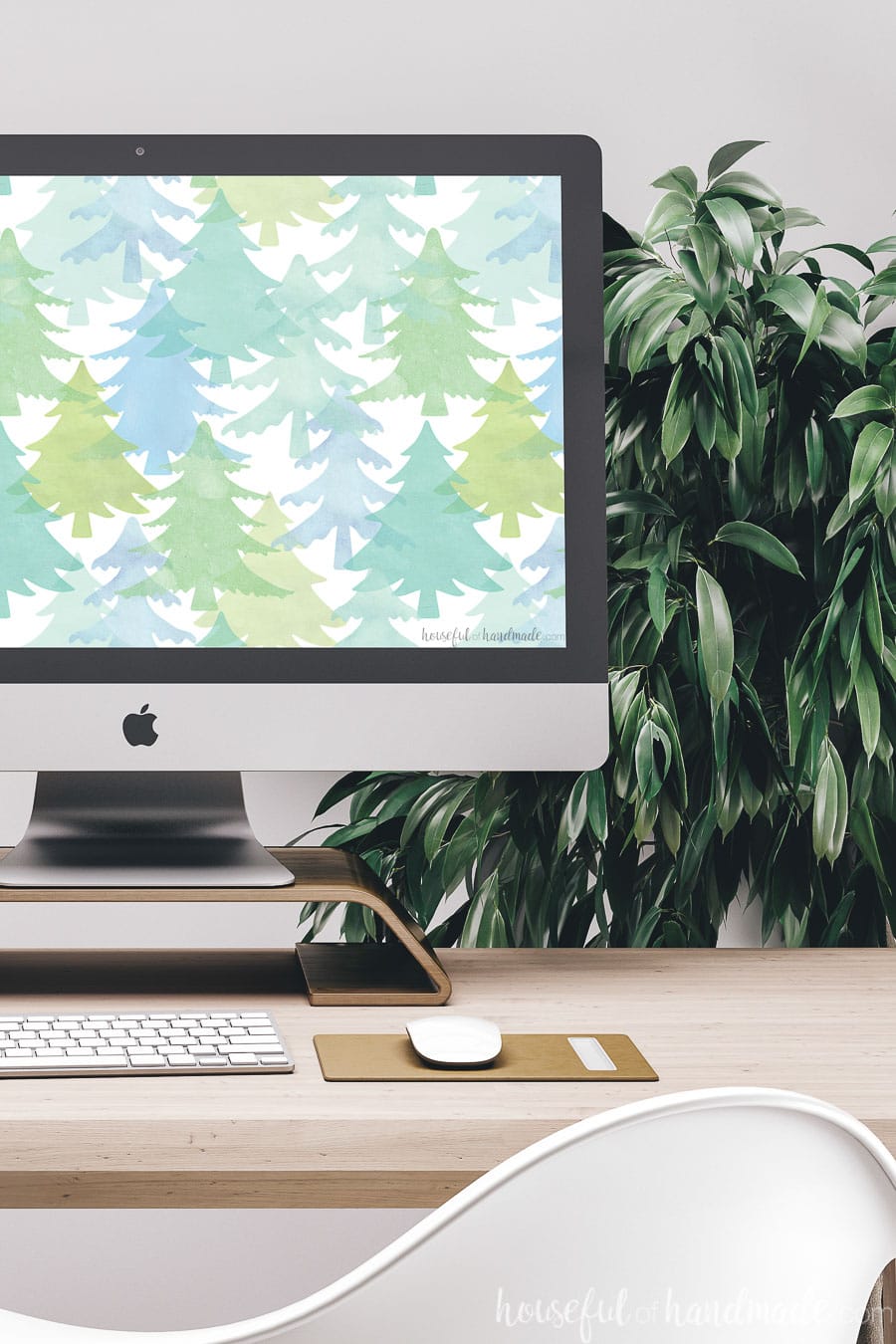 But since we are sans snow for the first time this Christmas, I though the pretty colors without the snow would be more reminiscent of a southern Christmas.
And in case you want to use this background even when Christmas is over (it's the perfect little forest for anytime of the year really), you can download the digital wallpaper with or without the current month's calendar!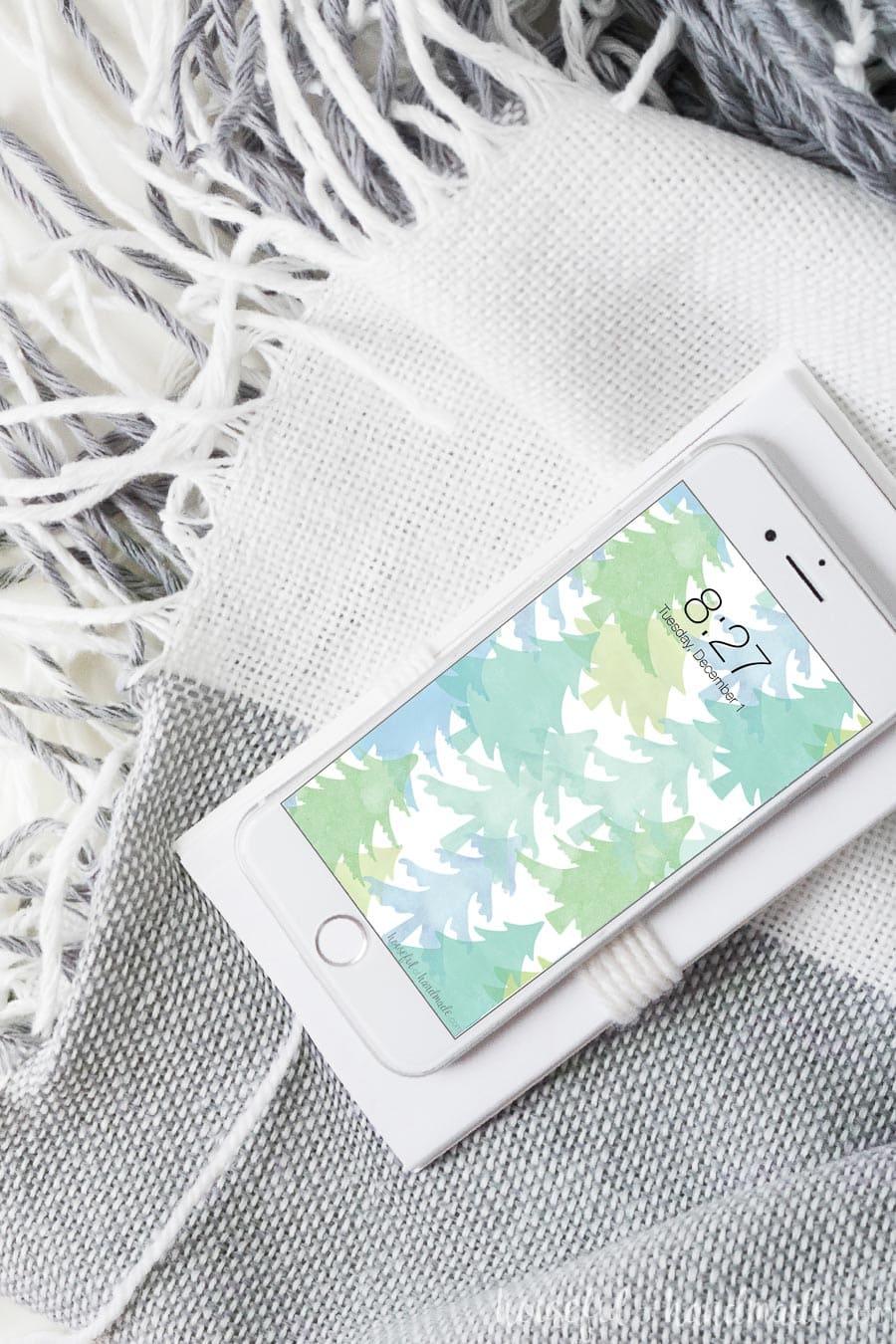 Download the Digital Backgrounds
If you want to decorate your phone and computer for December too, click on the link (or links) below for the digital wallpaper you want.
DESKTOP WALLPAPER || DESKTOP WALLPAPER WITH CALENDAR
PHONE WALLPAPER || PHONE WALLPAPER WITH CALENDAR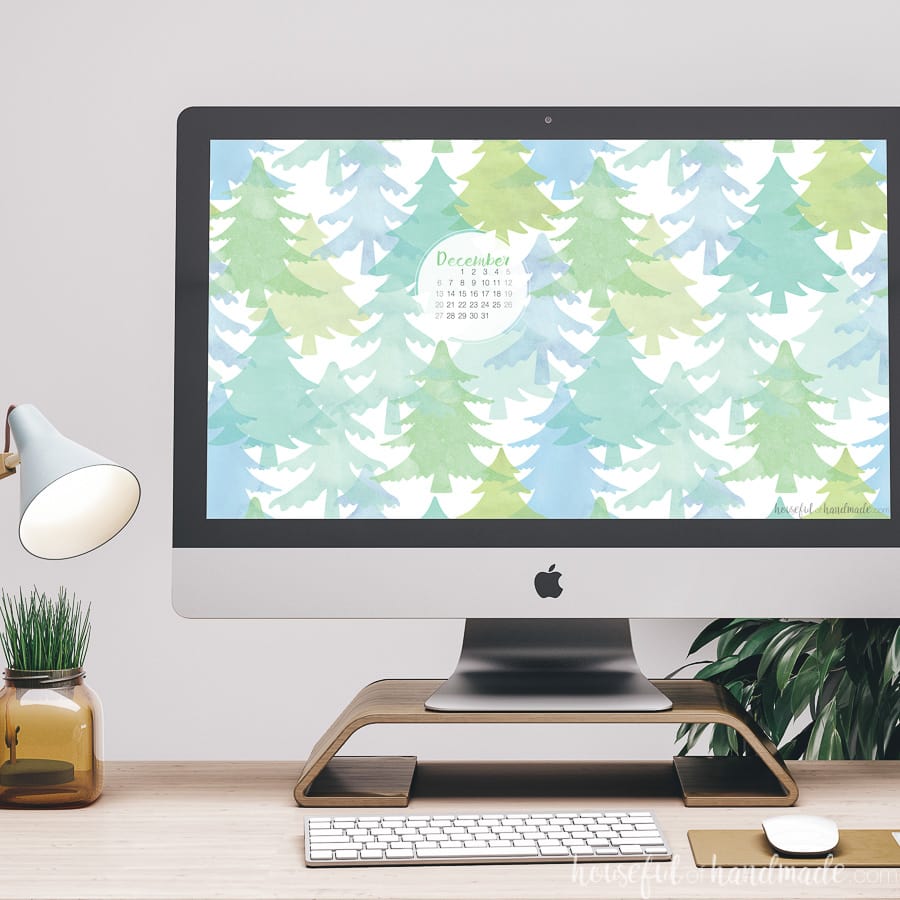 But if you need a more Christmasy background, don't worry! You can can still have the handy current month's calendar on any of the digital wallpapers from the past. See how to add a calendar to a digital wallpaper with the instructions in this post.
Download the current month's calendar below:
Happy December!