Celebrate winter with the non-traditional snowflake design on the free digital wallpaper for January.
It's the start of a new year… time for a fresh start again. And also time for new digital wallpapers for your screens!
This year we winter is a little different for us. This is our first year with no snow (moving from Utah to Texas will do that)! But I am not too sad about it because I do love the warmer temps.
So I decided to make my own snow for the free digital backgrounds this month!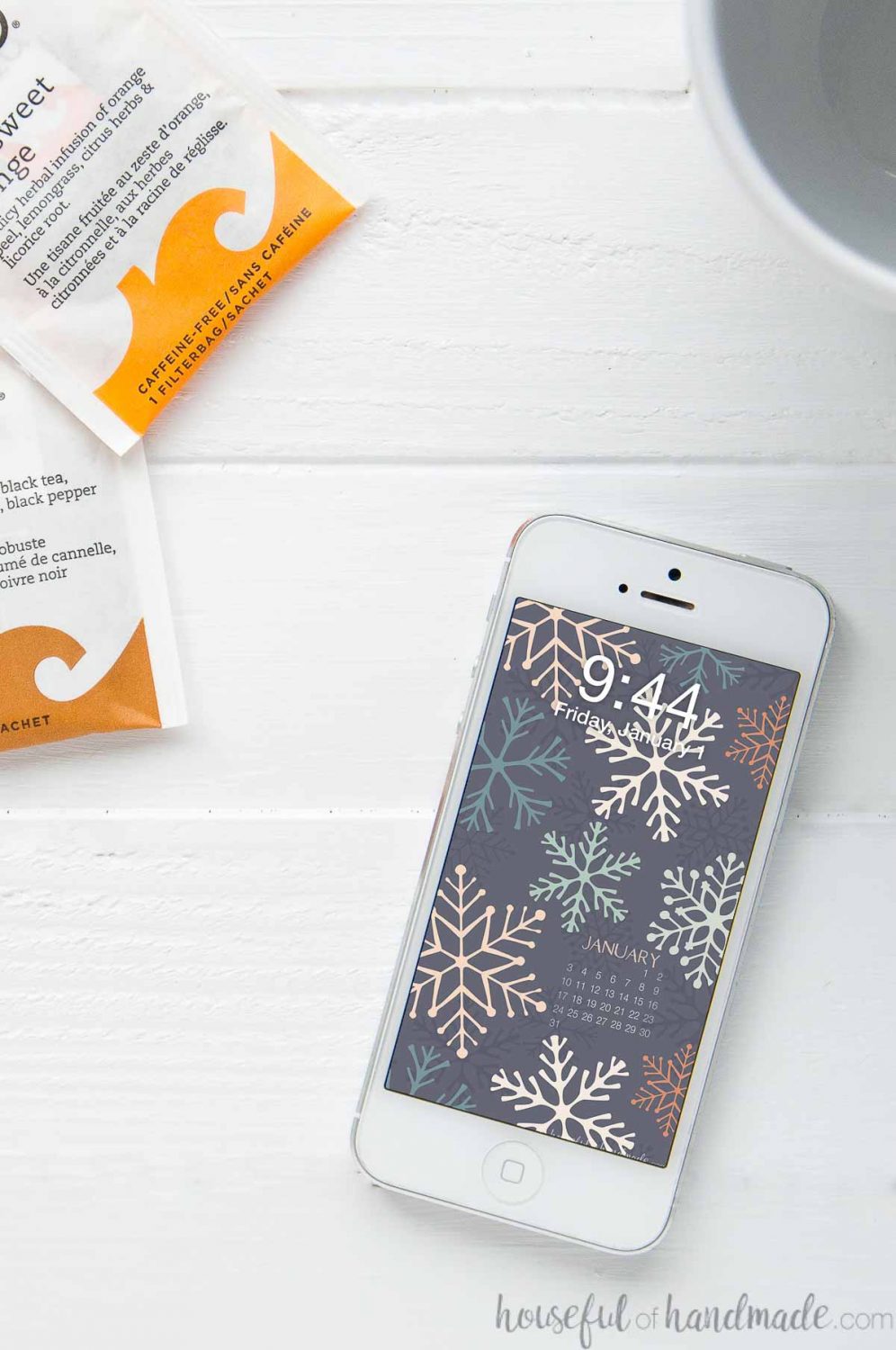 Bold Snowflake Design
This is not the first time I have designed a snowflake background to share. But in honor of our new less-white-winter, the design got a modern update.
This month's snowflakes are not the typical blues, grays and whites. Instead they are bold and colorful!
The navy background is a little reminiscent of the navy on our painted kitchen island in the last house. Man I loved that kitchen remodel.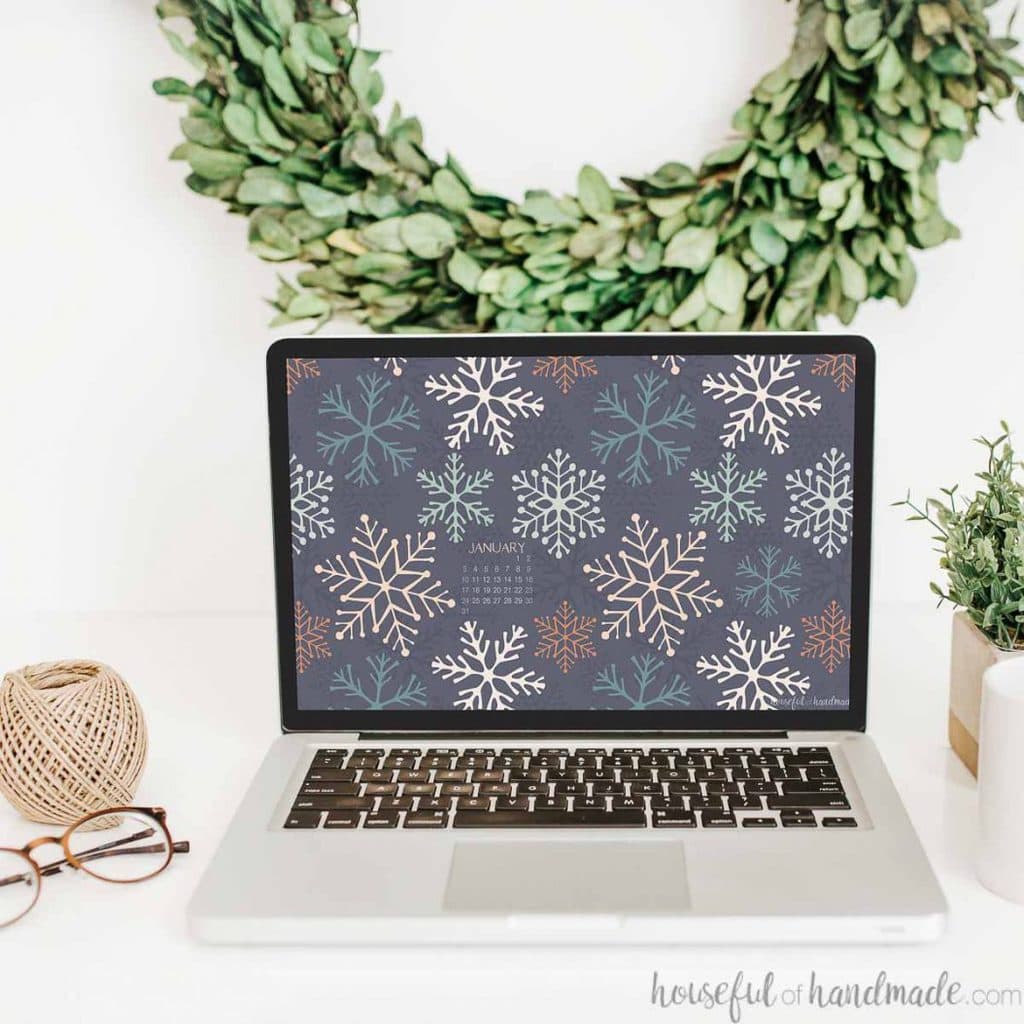 And instead of just adding whites to accompany the navy, I went with a non-traditional color scheme. The greens, oranges, and turquoise are a fun departure from traditional January colors.
I hope you like the bold snowflakes as much as I do!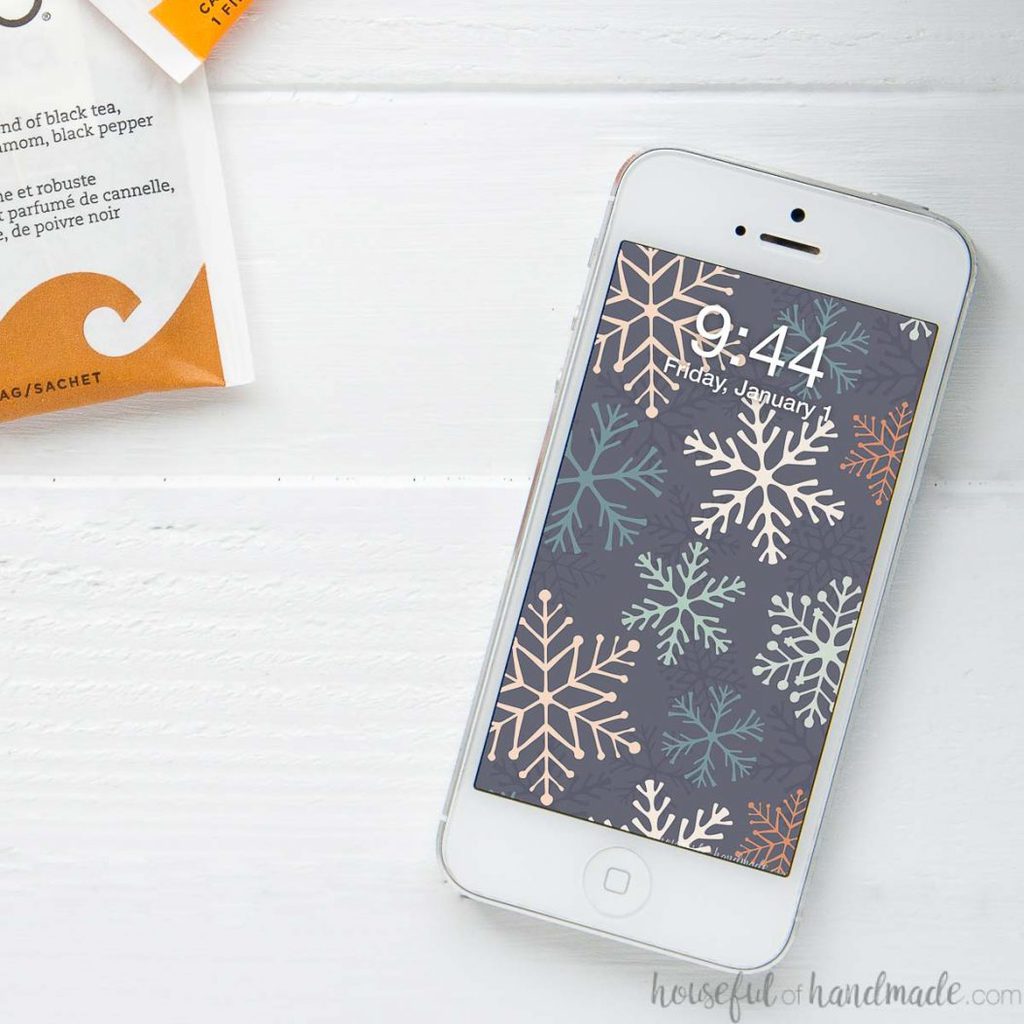 Download the Digital Backgrounds
If you want to decorate your phone and computer a little non-traditional for January too, click on the link (or links) below for the digital wallpaper you want.
DESKTOP WALLPAPER || DESKTOP WALLPAPER WITH CALENDAR
PHONE WALLPAPER || PHONE WALLPAPER WITH CALENDAR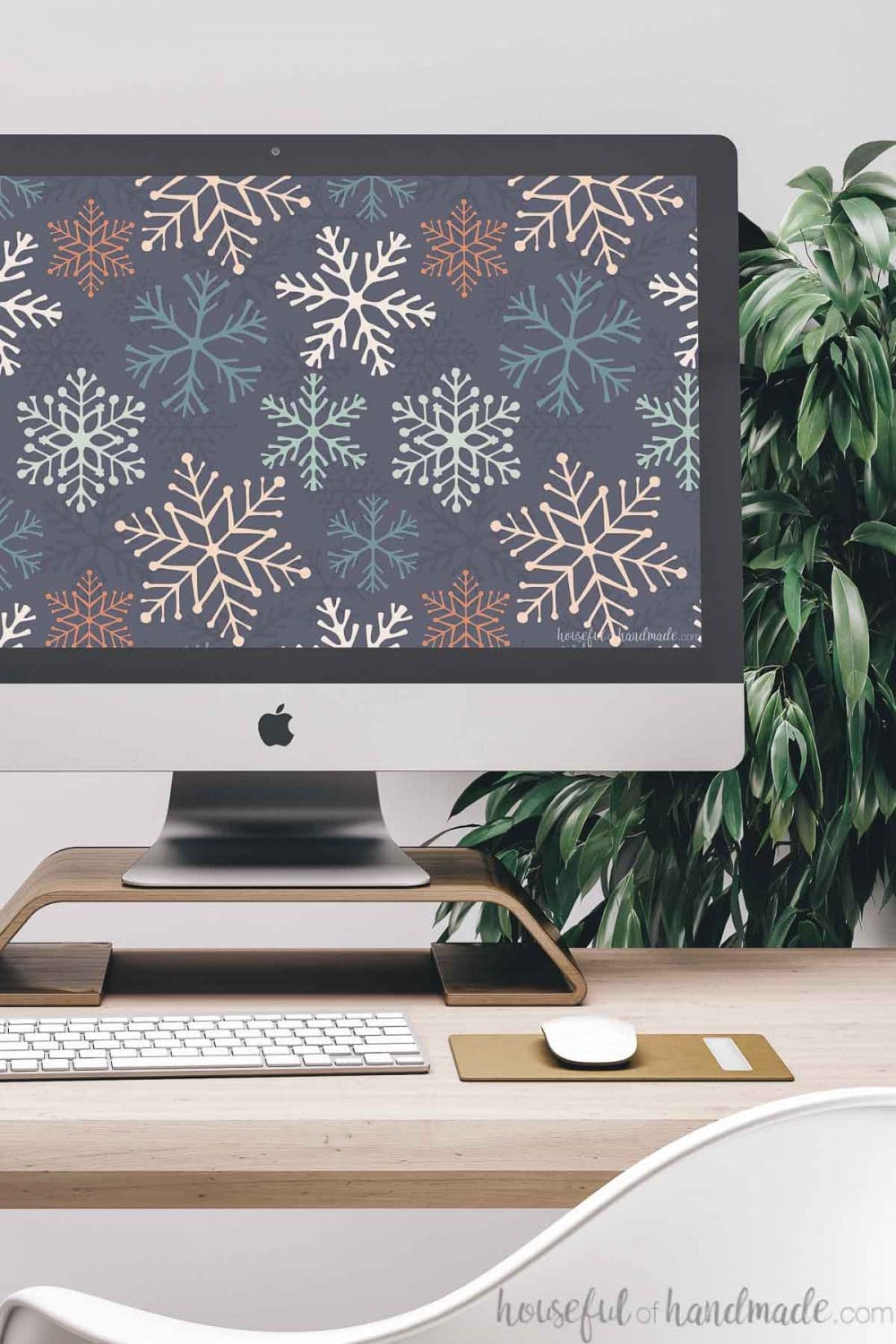 Happy January and 2021!