So do you put up your Christmas tree before Thanksgiving or after? We are definitely part of the Christmas tree before Thanksgiving group, or at least I am.
My hubby has been fighting me for our entire marriage (almost 12 years), until this year, he finally gave up and helped me put the tree up last weekend. Yeah!
Now we are starting to decorate it by making fun, but stylish, ornaments for our tree. And we started with these free printable 3D snowflake star ornaments.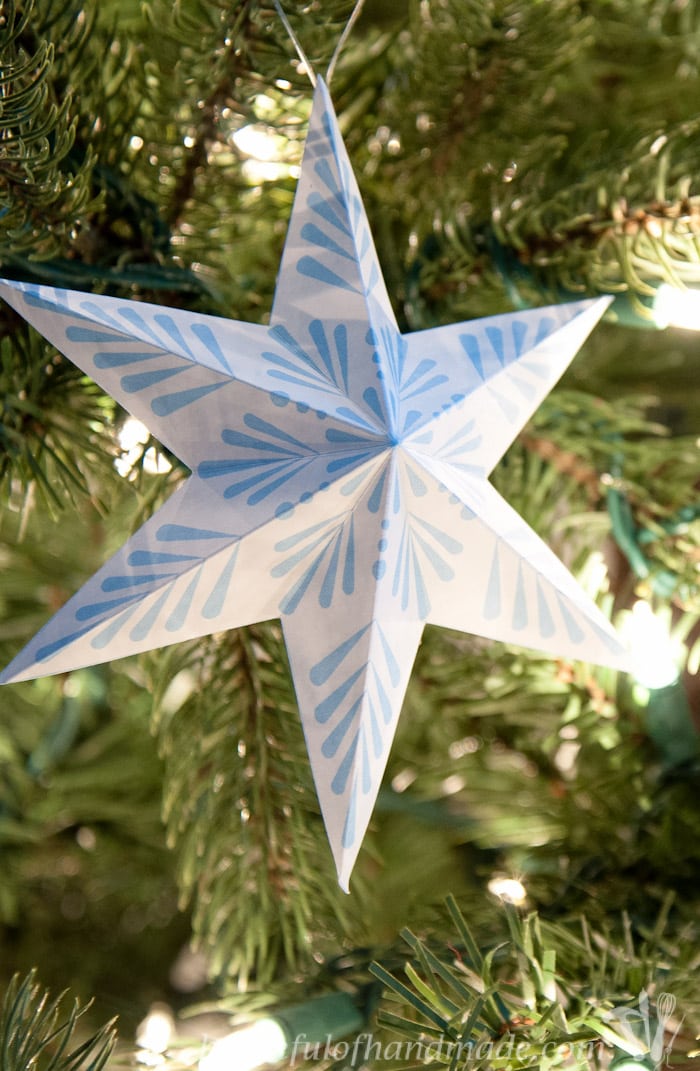 Paper ornaments have become my new obsession! There are so many ways you can manipulate paper.
There are endless options for colors and patterns. They are inexpensive and kid friendly.
And if they get broken, they won't hurt anybody (well at least nothing worse than a paper cut).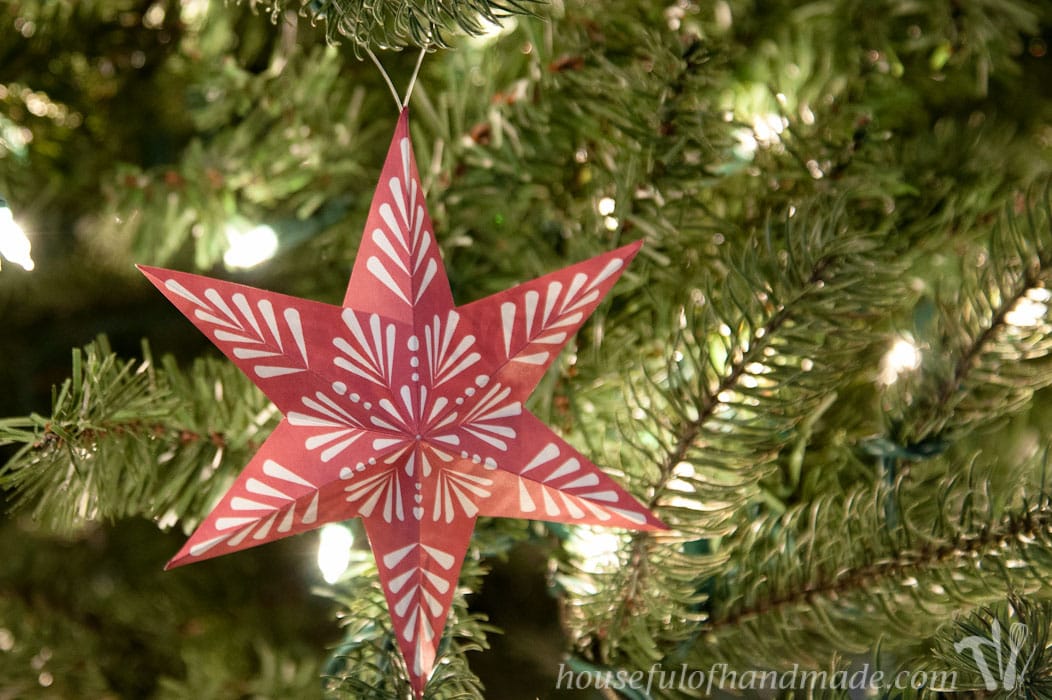 Last year I made a bunch of 3D stars for decorations, and I knew I wanted to make some into ornaments for the tree.
And since we are hoping and praying for lots of snow this year (we are a snow loving family),
I added fun snowflake designs to each star. They are so easy to cut and fold into beautiful 3D snowflakes for the tree.
Don't limit yourself to using these snowflake stars for only ornaments, they can also make a beautiful banner or wall decor.
I also love them leaned up on a shelf or picture ledge. See, lots of options.
To fold the printable 3D snowflakes so they aren't boring and flat, I used my new paper scorer (I finally caved and bought one).
But if you don't have a paper scorer you can just fold them without scoring them first, just make sure to press the fold firmly. Score the front of the star across the center between the points.
Score the back of the stars across the center from point to point. Then fold the stars along the score lines.
Fold from point to point with the printed side facing out and fold between the points with the printed side facing in.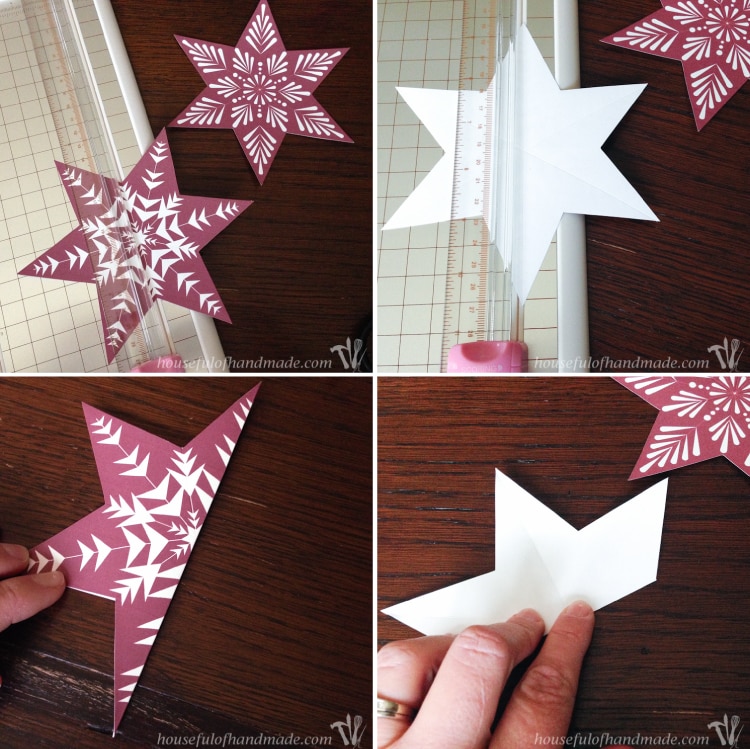 After you press all the folds, scrunch the folds a little to shape it into a pretty 3D 6 pointed star.
I used a little hot glue down the crease of one of the points and attached a loop of fishing line to hang them on the tree.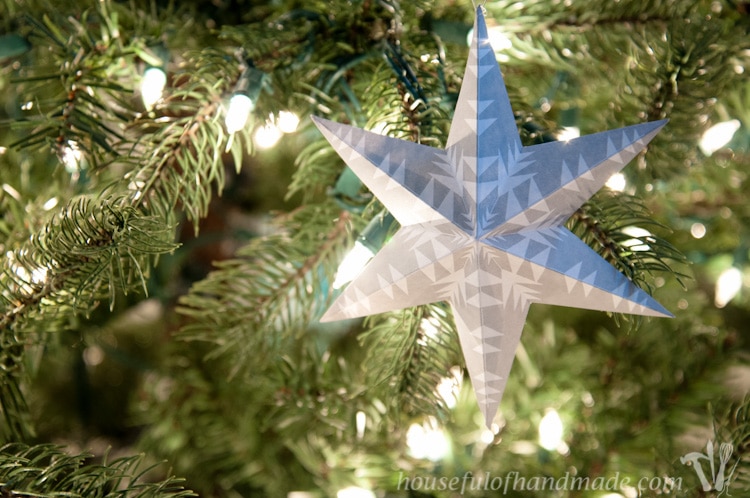 Now go ahead and start trimming the tree. A few of these printable 3D snowflake star ornaments are a good start for our Christmas tree this year.
But we are going to be doing a few more fun, slightly vintage, slightly rustic ornaments so make sure to follow along so you don't miss out on all the Christmas fun.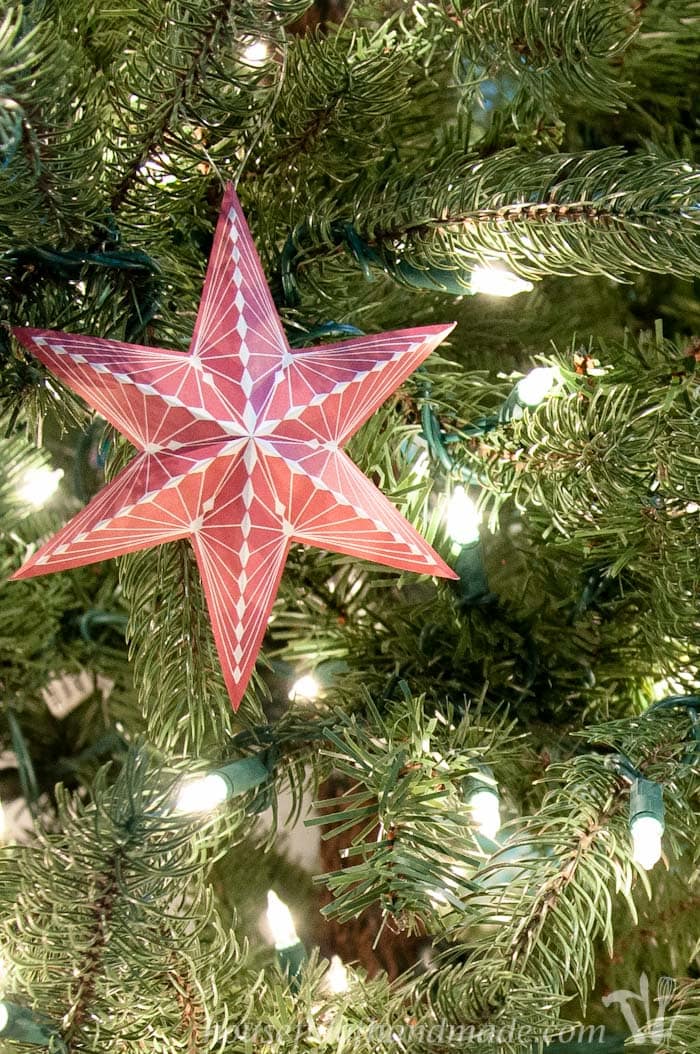 To download your own printable 3D Snowflake Star Ornaments, click the link to the color you want below.
GRAY & WHITE || CRANBERRY & CREAM || BLUE & WHITE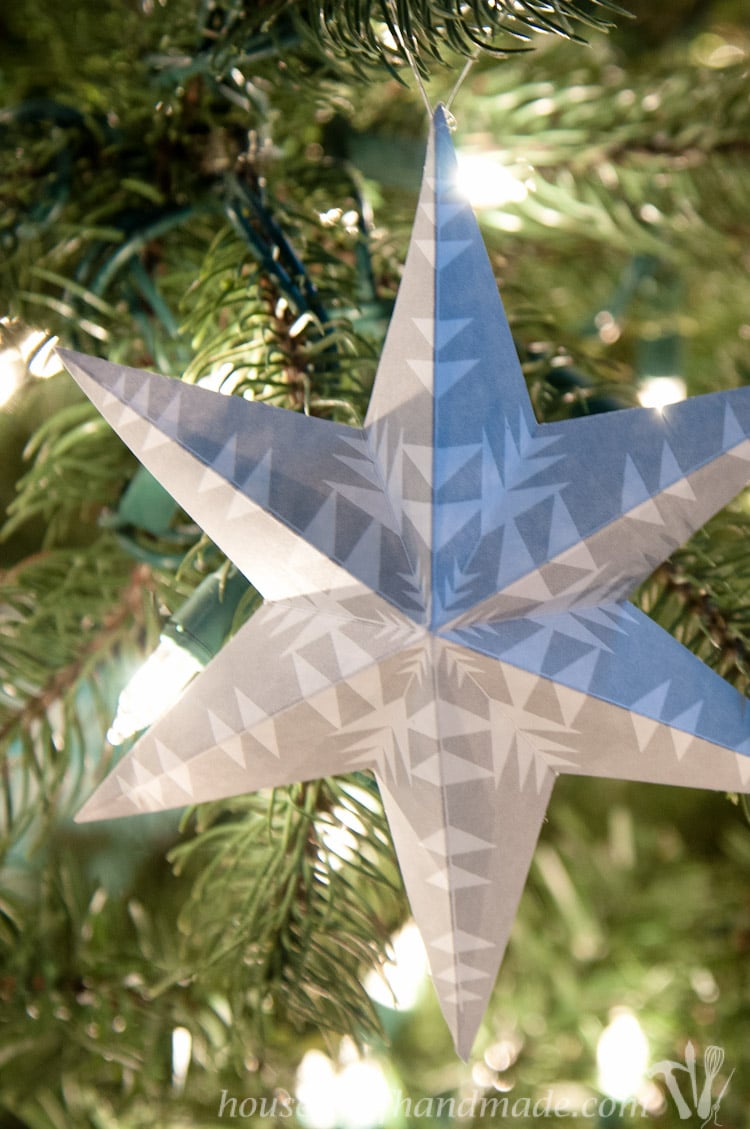 This post was originally shared at Oh My! Creative.
I am going to be sharing lots more ornaments and other Christmas goodness, so make sure to sign up for my weekly newsletter so you don't miss out on the fun.