Make weekend special with these delicious healthy chocolate waffles. Everyone will love the rich chocolate taste, and top with fresh fruit for an even more healthy breakfast!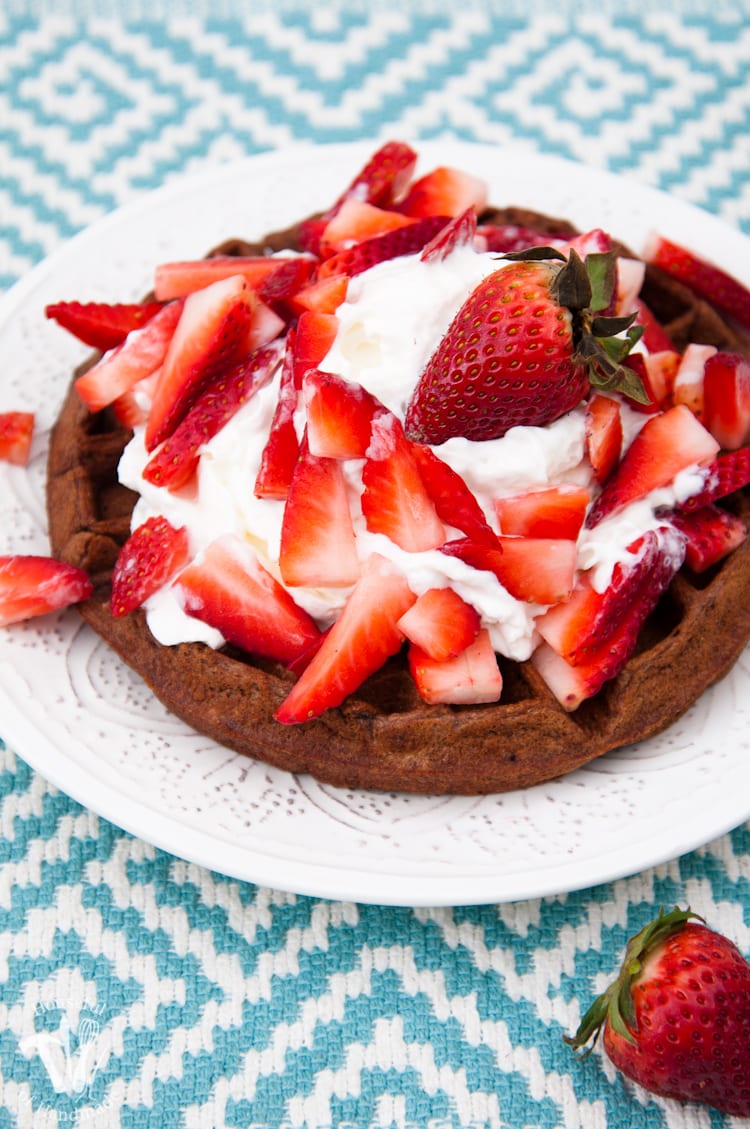 This from scratch waffle recipe uses whole wheat flour for some extra nutrition. But you cannot taste it through the rich chocolate flavor.
It also uses Greek yogurt to add some extra protein for a filling breakfast. You can feel good about serving the family this wholesome breakfast.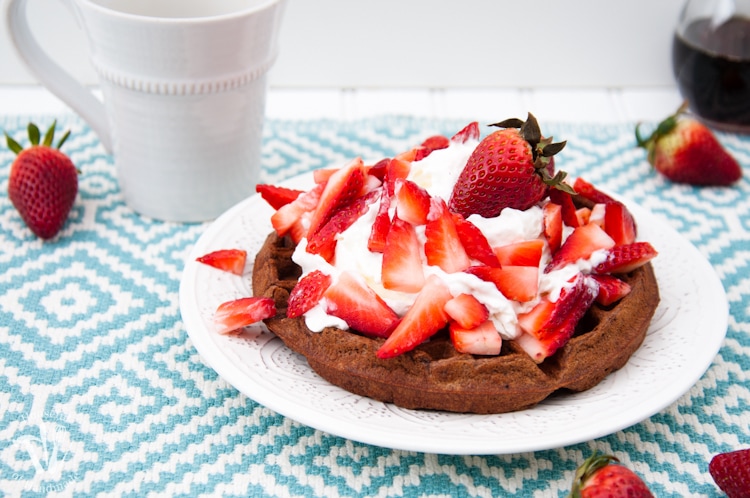 On the weekends, I love a quiet morning where the whole family can eat breakfast together. A couple weeks ago the kids were asking for chocolate chip pancakes, which (surprisingly) I am not a huge fan of.
I love chocolate, but I don't feel like pancakes can stand up to hot gooey chocolate and they end up too mushy for me. Instead, I tweaked my favorite waffle recipe and came up with these Healthy Chocolate Waffles and we love them!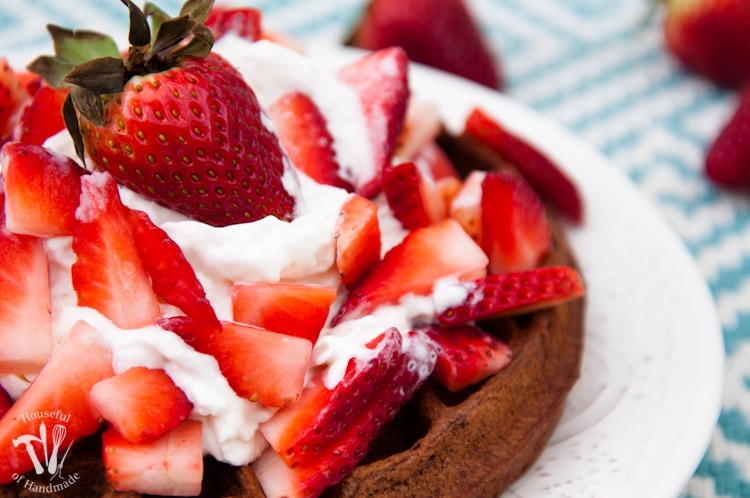 These Healthy Chocolate Waffles are our new favorite weekend breakfast. We cover them with loads of whipped cream and fresh strawberries (gotta get a serving a fruit and some dairy in there).
And the kids are happy to wait for me to wake up before making breakfast if they know I am making them!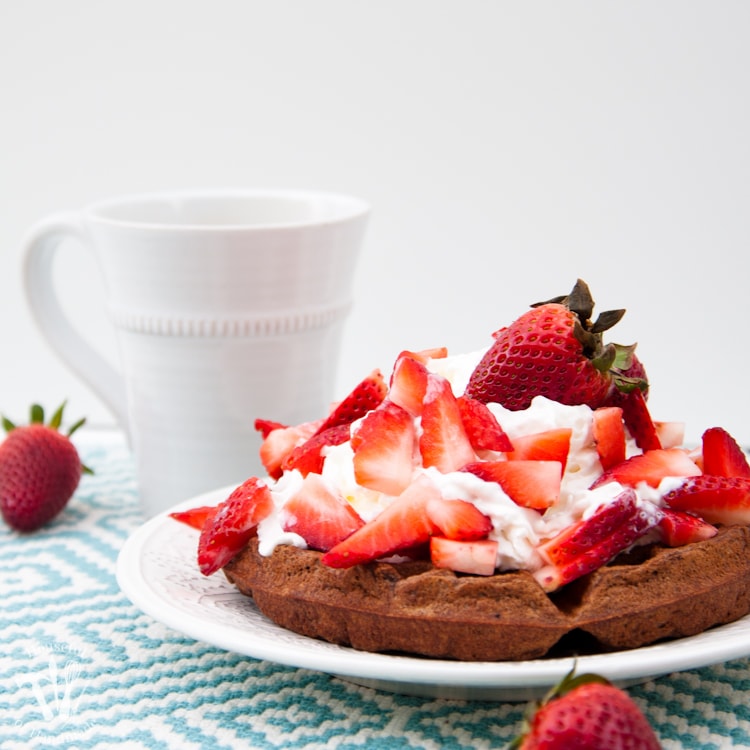 And for more breakfast ideas, don't forget to check out these other delicious recipes:
Healthy Everyday Pancakes
Have a wonderful weekend!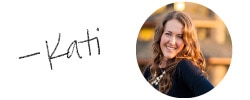 Healthy Chocolate Waffles
Make breakfast something special with these Healthy Chocolate Waffles. All the chocolatey goodness you love, but with a few secret ingredients to pack them full of nutrition for the whole family.
Ingredients
1 cup whole wheat flour
1 cup all purpose flour
1/4 cup cocoa powder
1/4 cup sugar
2 tsp baking powder
1 tsp baking soda
1/2 tsp salt
4 Tbsp melted butter
1 1/4 cup milk
1 cup Greek yogurt
2 eggs, separated
2 Tbsp apple cider vinegar
chopped strawberries and whipped cream, for serving
Instructions
In a large bowl, combine flours, cocoa powder, sugar, baking powder, baking soda and salt. Whisk together and set aside.
In a large glass measuring cup, combine melted butter, milk, Greek yogurt, egg yokes and apple cider vinegar. Whisk together and set aside.
In a medium bowl, beat egg whites until stiff peaks form.
Add milk mixture to flour mixture and whisk together. Carefully fold in egg whites until combined.
Cook on a hot waffle iron according to manufactures directions.
Enjoy!