Count down the days to Christmas with an activity advent calendar without adding extra stress!
In an attempt to make Christmas about memories instead of just presents, we have been doing an activity advent calendar for the past few years.
The first year I attempted to do an activity advent calendar I failed miserably.
It was so hard to plan and keep up with the activities. I had made December more stressful for myself and then ended up just putting candy in the last half of the advent calendar because I was burnt out.
This was not the beautiful Christmas I wanted for my kids or myself. So I tried a few more things and I have finally figured out how to plan a stress-free activity advent calendar for Christmas.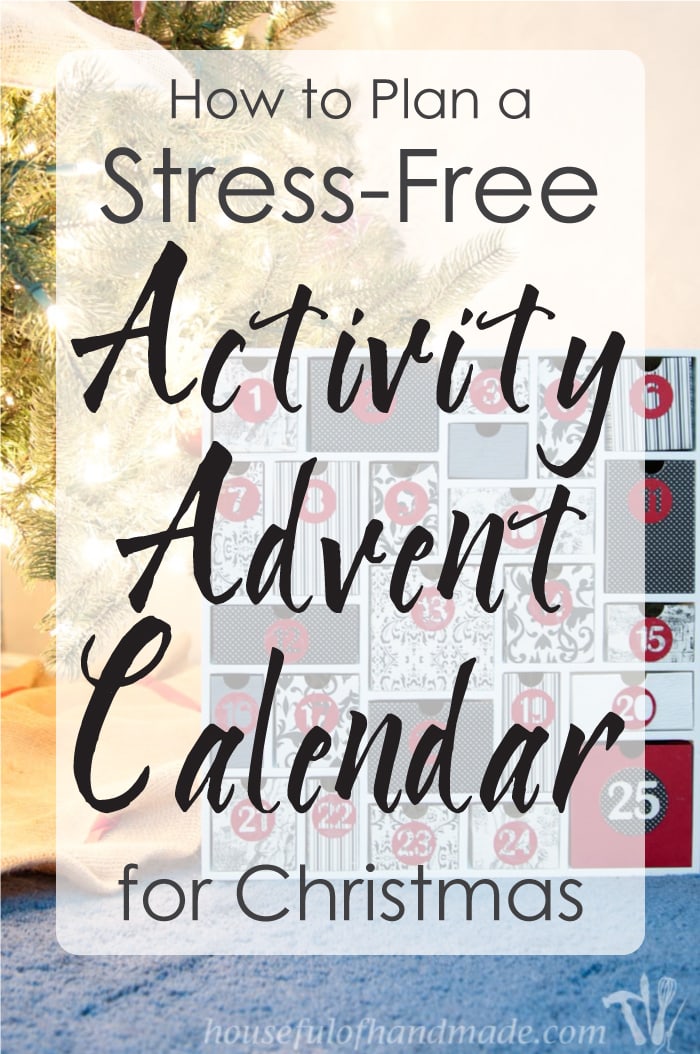 Planning a stress-free activity advent calendar does not mean you have to have less memories during the month.
I love doing big Christmas activities that take some planning and extra time, but I've found I need to balance it out with 5-minute, no-prep options too.
I don't have to time to make and decorate cookies with the kids or go out on an adventure every night.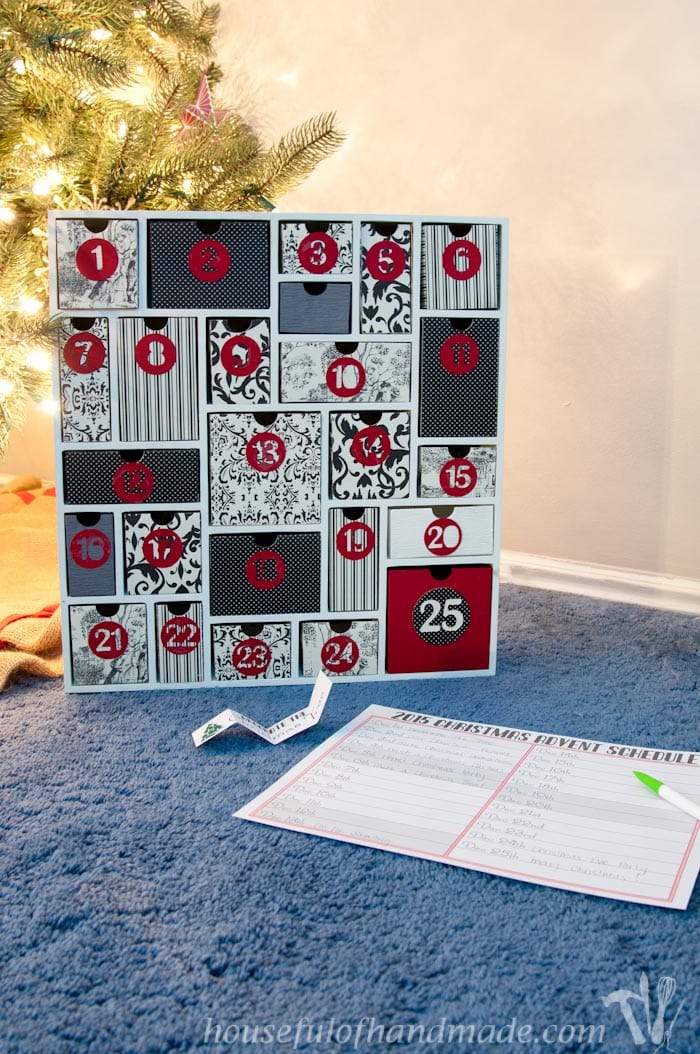 The trick to making the littlest activities into magical memories is to add a little anticipation.
Open up the advent calendar each morning, before work and school, so they can think about the activity they get to do with you when they get home.
Make it a big deal to open it up together and talk about how much fun it will be to do the activity with them.
Now even if you are just doing a little activity, they know they will have some Christmas time with you!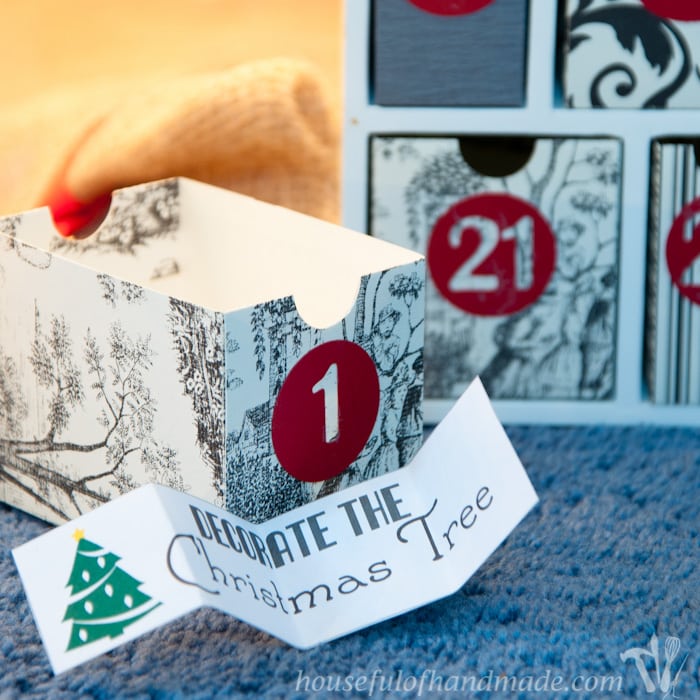 To plan our month, I print out the Christmas Advent Scheduler.
On the scheduler I have grayed out the Saturdays and Sundays so I know which days we will have more time for an activity.
Then I mark the big events that are already on our schedule, like Christmas parties.
I find it is easiest to fill in the little activities only on a weekly basis.
At the beginning of each week I will have a better idea of what days will work for activities like making cookies, and which ones we will be more pressed for time on.
Those are the days I add in activities like color a Christmas picture or read a Christmas book.
And on days that mom and dad are busier, I know I won't have the extra energy so we plan activities like watching a Christmas movie or cartoon.
Once the activities are planned, try to make sure you have the supplies on hand that you need so you don't add more stress for yourself on busy days.
I plan what ornaments or decorations we will be making and pick up the supplies we need in advance. Now there is nothing stopping us from creating memories together.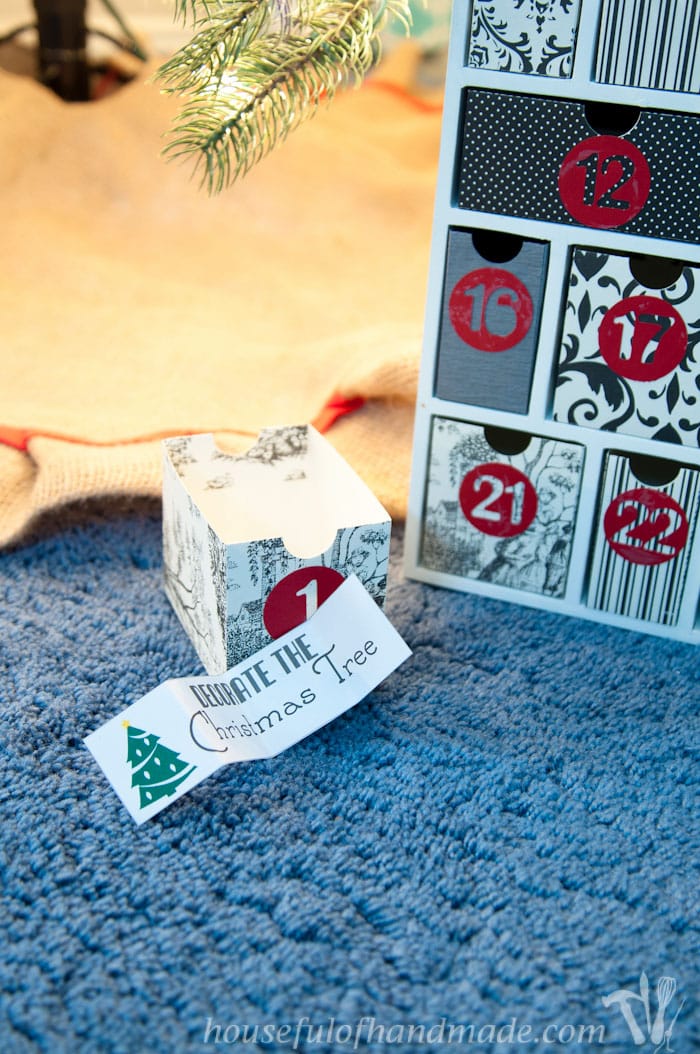 Also, make sure you have an advent calendar that allows you to change things out if needed.
I have a Silhouette advent box and I love it, I can add little goodies in with the activity cards if I want to.
I don't make new boxes every year, but I do switch them out occasionally (when I want to update the look, like I am thinking I should this year).
I do everything I can to plan around our schedules, but life happens! There is so much going on in December, so give yourself a break if you have to do less big activities than you initially planned.
Remember, doing activities together is about spending time together, not what the activity is.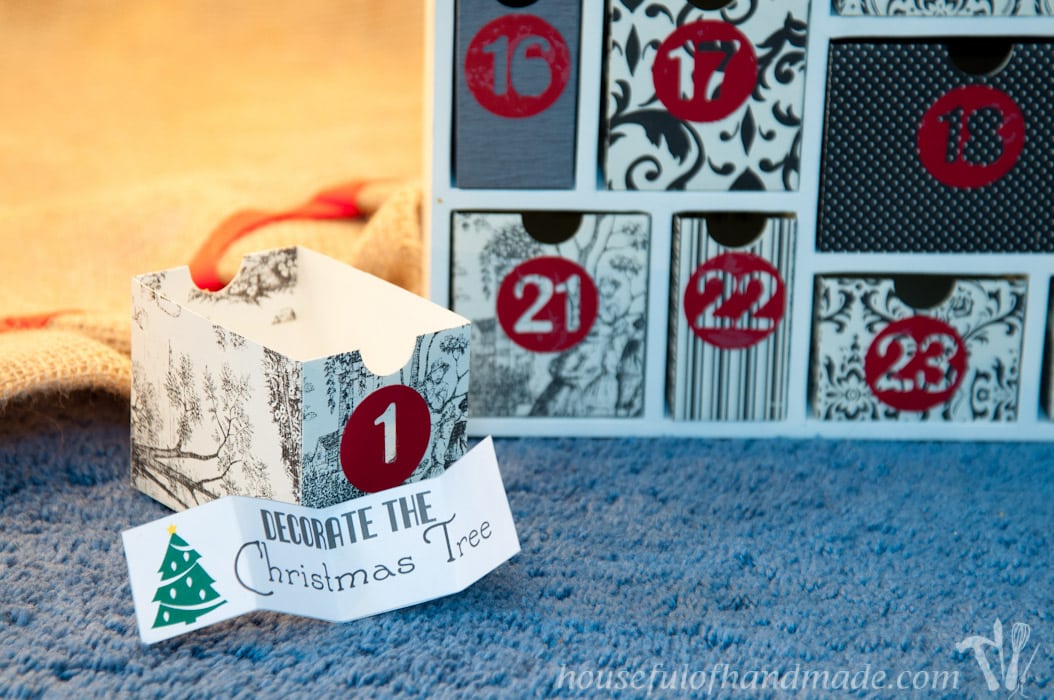 I created some cards you can use in your advent calendar of 24 different activities to do throughout the month. I also created a sheet with 6 extra of the easy no-prep activities and 6 blank cards with fun graphics for you to fill in your own activities.
This will give you plenty of options, and a few extra cards with easy activities you can add in as needed.
CLICK HERE TO DOWNLOAD THE ADVENT SCHEDULER AND CARDS
So here's to an amazing December, with loads of fun activities with the family and non of the stress it can bring on! I know we are all super excited to count down the days and create Christmas memories together as a family.