Are you as excited for Christmas as I am? We have been listening to Christmas music, decorating the house, and yes, the tree has been up for weeks! But now it's time to decorate my phone and computer! Of course the free desktop and smartphone backgrounds for December are all about Christmas!

Earlier this month I shared this Christmas card template. Having a Christmas full of sparkle is a perfect Christmas for me. So I used the ornaments I designed for the the card to create a pattern.
Patterns are my new obsession. Creating a pattern is like putting together a puzzle, but a puzzle without rules. I love the way this puzzle ended up! The sparkle, the vintage ornament designs, I love it all!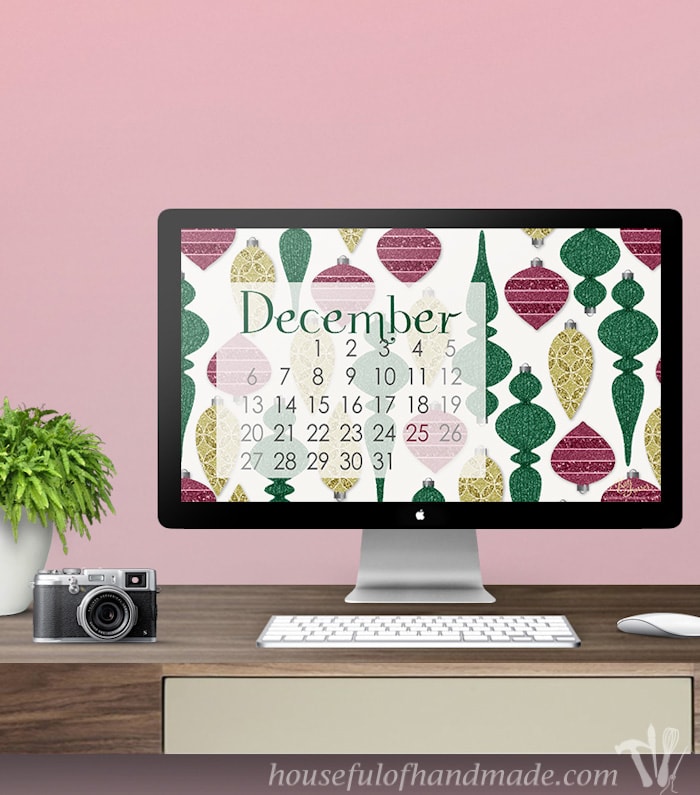 But I couldn't stop there, I created this chalkboard style ornament pattern for an envelope insert for the Christmas card.
And if you have been following along for a while you know I like options, so I created background #2 with the chalkboard pattern. I love how simple and classy this one turned out.
Now I have the hard decision of which one to use this month??? Maybe I'll switch them off from week to week 🙂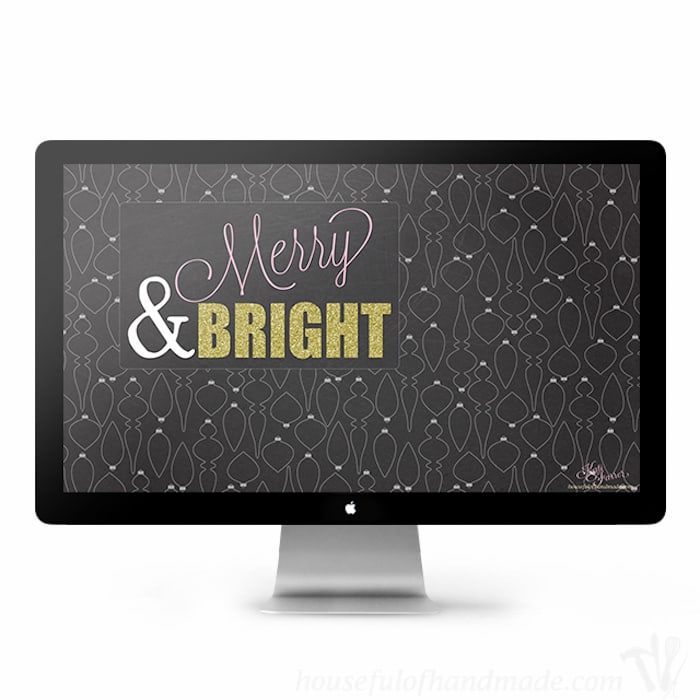 To download a festive background for your desktop, click on the link you want below.
DESKTOP CALENDAR BACKGROUND || DESKTOP MERRY & BRIGHT BACKGROUND
I also made sure to give you options for your cell phone! Cell phones are as important as food to people these days. Your whole life is contained in a little handheld device. So it's important to have them sparkly and beautiful too! You can choose between lots of glitter with a handy calendar or chalkboard elegance that's 'Merry & Bright'!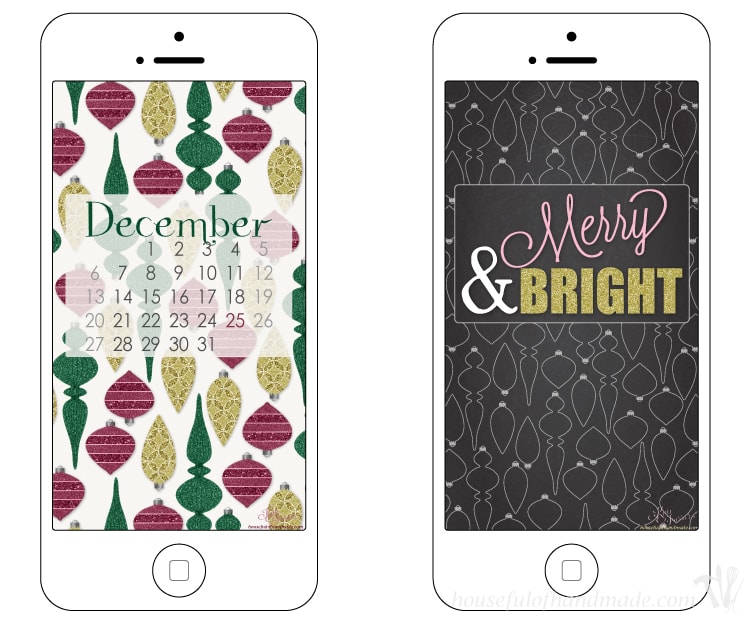 So now we are almost completely decorated for Christmas, even our electronics! If you want to decorate your phone too, you can download the background you want from the links below.
SMARTPHONE CALENDAR BACKGROUND || SMARTPHONE MERRY & BRIGHT BACKGROUND
And if you are still decorating the rest of your house for Christmas, make sure to check out these Christmas decor tutorials. I'll be adding lots more during the month, so make sure you subscribe to my weekly newsletter so you don't miss anything!