It is only 7 days until Christmas Eve, and 8 days till Christmas!
Yeah, I am so excited. I am even almost done with my Christmas list. I just need to finish up my neighbor gifts.
Today I am sharing these adorable Popping In free printable Christmas tags to help you finish up any last minute gift you may have.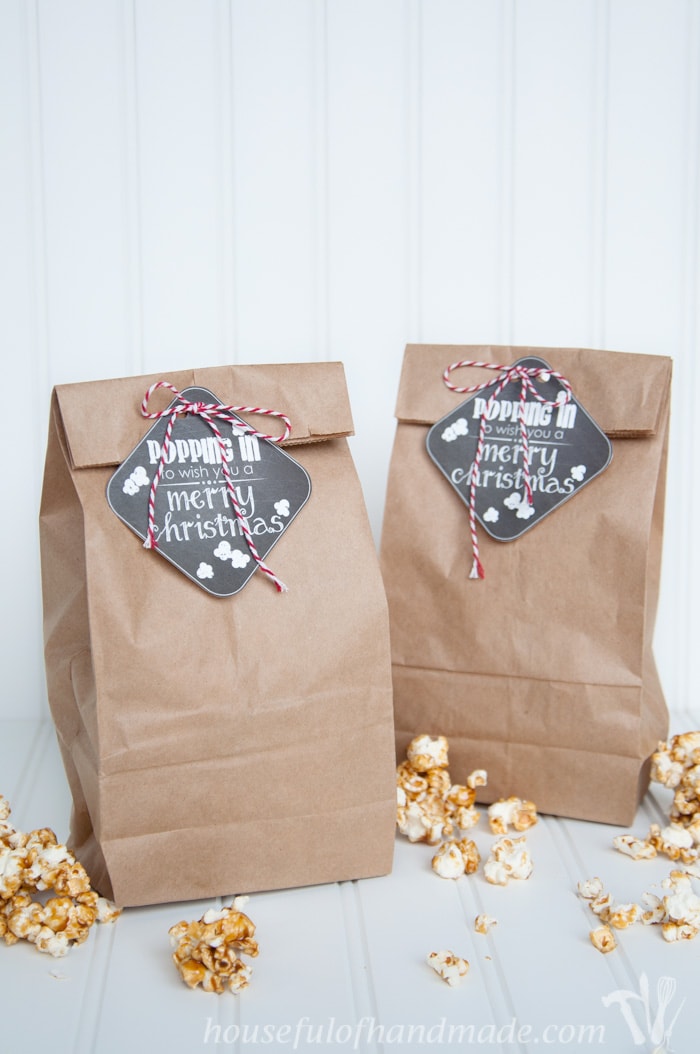 Our family loves caramel popcorn, maybe a little too much. So it just makes sense to share the love with our friends and neighbors.
These printable are made to top off a brown lunch sack full of popcorn for your favorite people.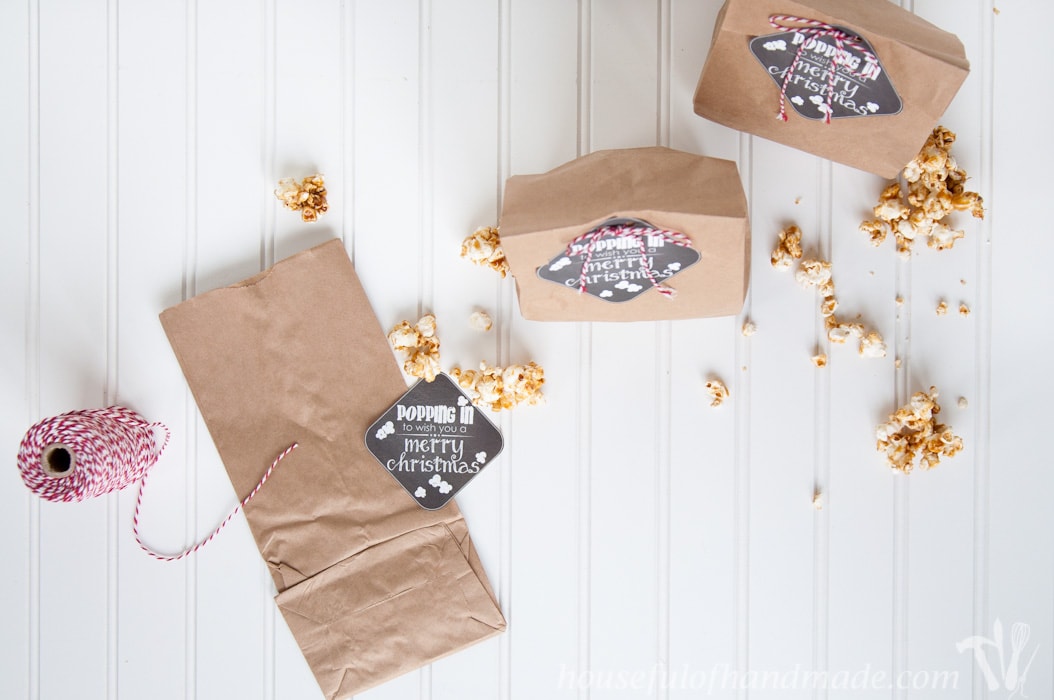 My favorite popcorn for the season is this Chewy Gingerbread Caramel Popcorn, or my all time favorite recipe is this classic Soft & Chewy Caramel Popcorn. Both of these recipes only take 10 minutes to make!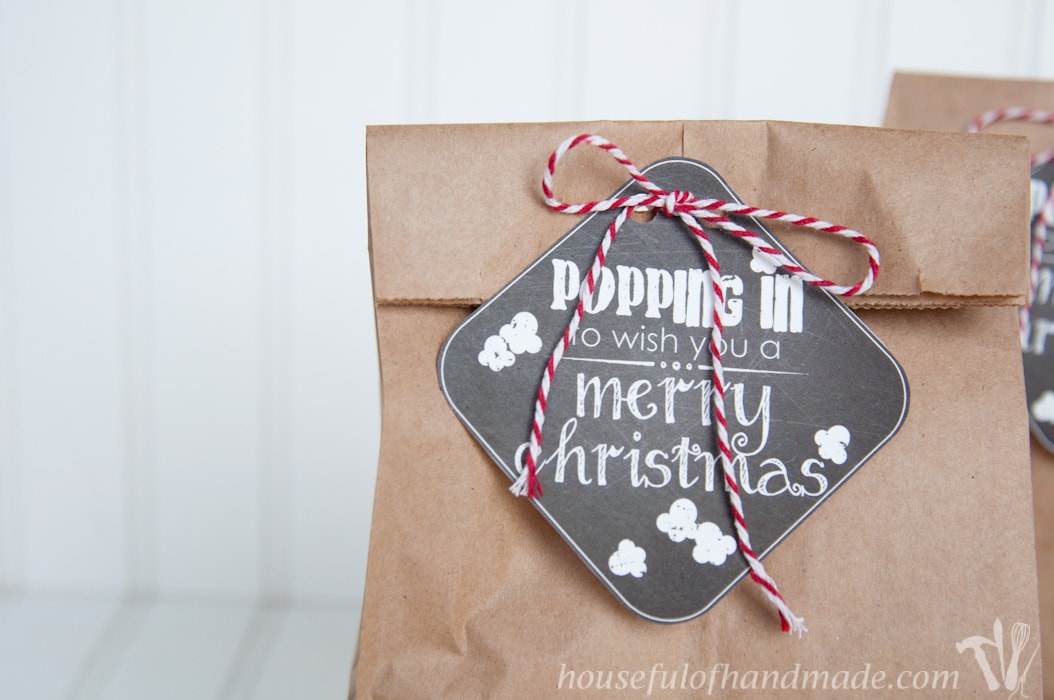 These adorable printable gift tags were created to top off a brown paper lunch bag full of popcorn.
I love the simple chalkboard look that you can use with any color of lunch bag and then tie it off with your favorite ribbon or string. I used the classic brown bag and tied it off with some red striped butcher's twine.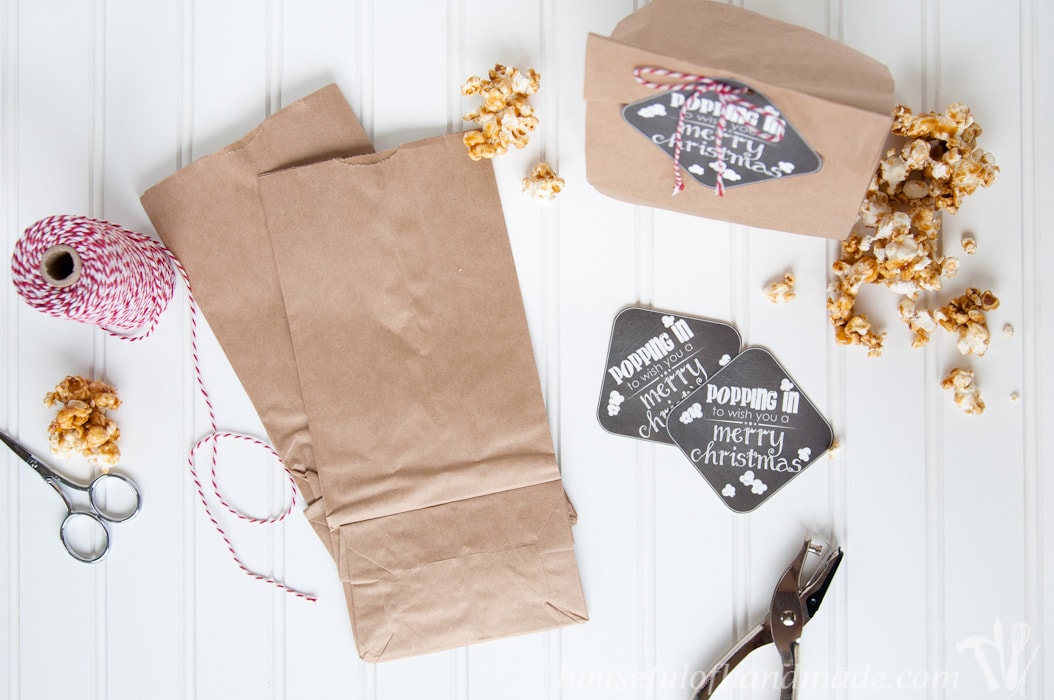 To close up the bag with the printable gift tag, you'll want to print the tags on cardstock and cut them out. I like to prepare the bags for the tag before filling them with popcorn, so start by folding over about 1 1/2 inches on the top.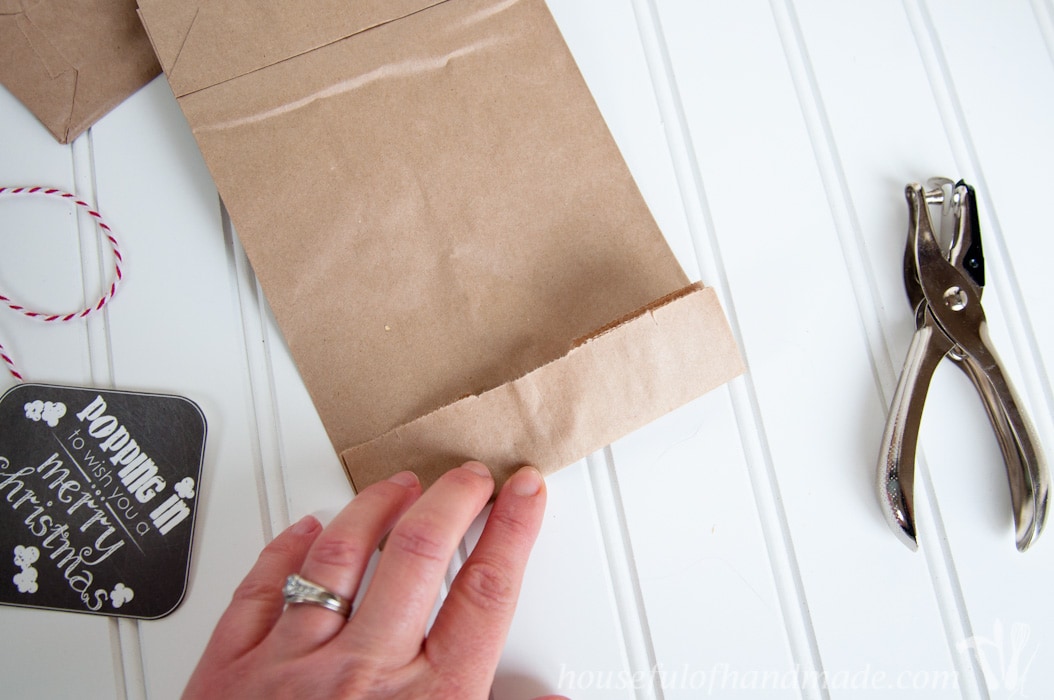 Then center the gift tag over it and punch 2 holes on the top through the tag and all layers of the bag.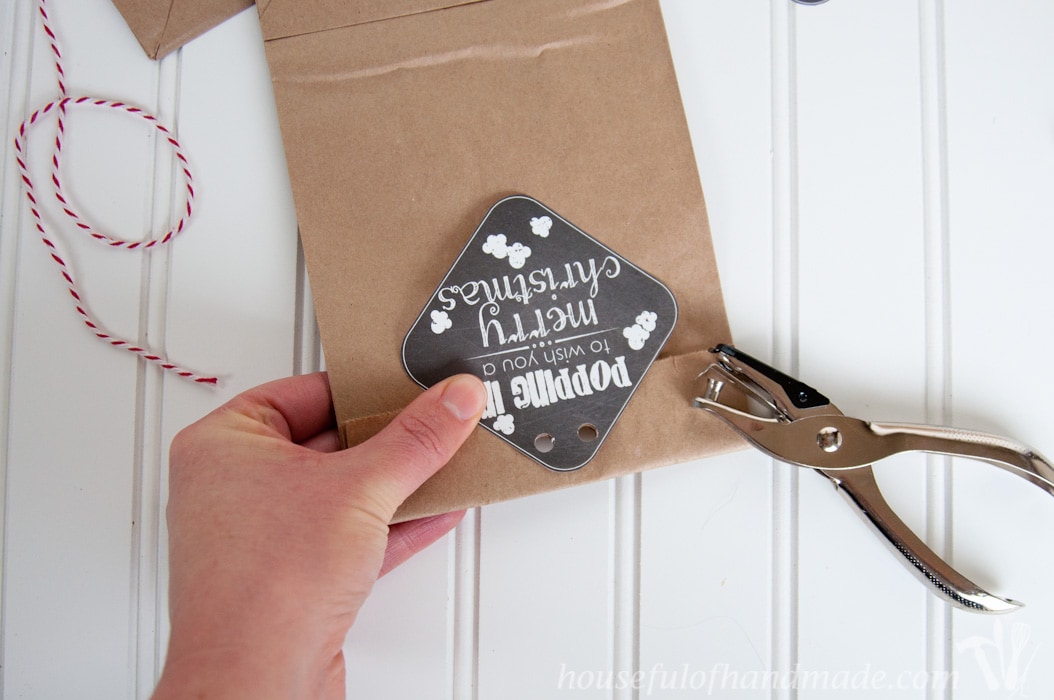 Now it is time to fill it up with delicious popcorn. Then refold your bag and tie your gift tag to it with a string. Tie a bow or knot and you are ready to share some Christmas goodies. Yum!
These bags of sweets are perfect for a simple gift, but you can easily add more to your gift if you want to. Add a Redbox gift card for a couple nights of fun, or add your favorite Blue-ray or DVD.
You can also pair it with some $1 boxes of candies and tickets to your local movie theater for a night out!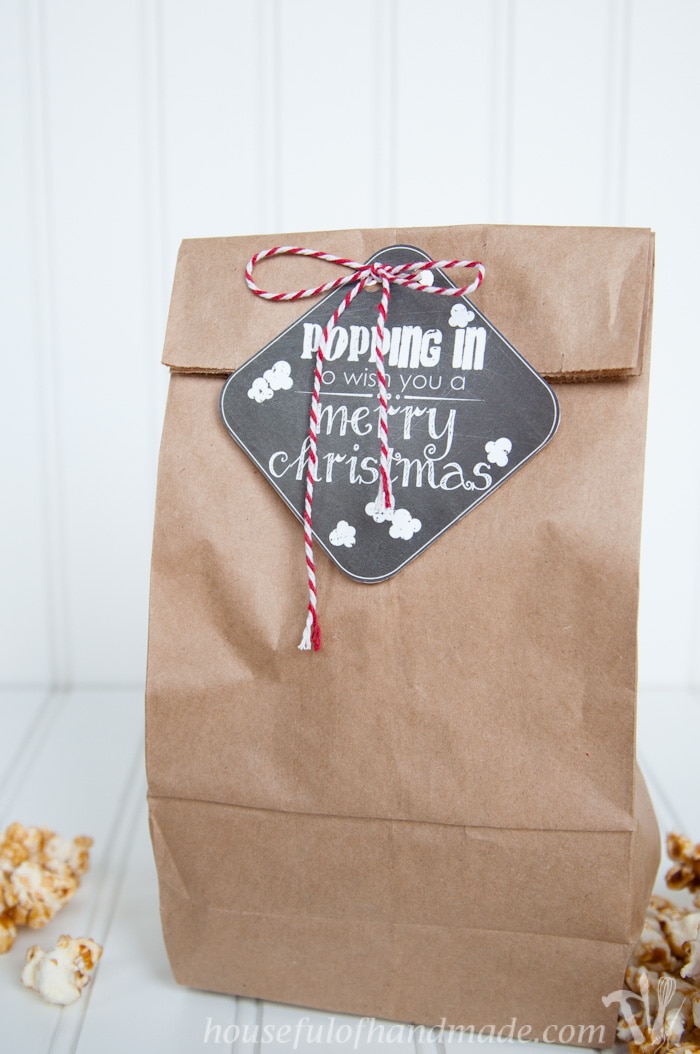 The hardest part of putting these gifts together is keeping the family from eating all the popcorn before you can deliver it.
My family managed to eat the entire recipe of Chewy Gingerbread Caramel Popcorn in about an hour. They didn't even save me any. Good thing I sneaked a few handfuls while I was stirring it together.
Download Printable Tag
I am sharing the PDF for these popcorn tags in my subscriber library. Click here to subscribe to my newsletter and gain access to all the freebies. If you already have your password, click here to go to the library download them.
Now you can check the last things off your list, grab a cup of coffee, relax, and just enjoy the last few days before Christmas.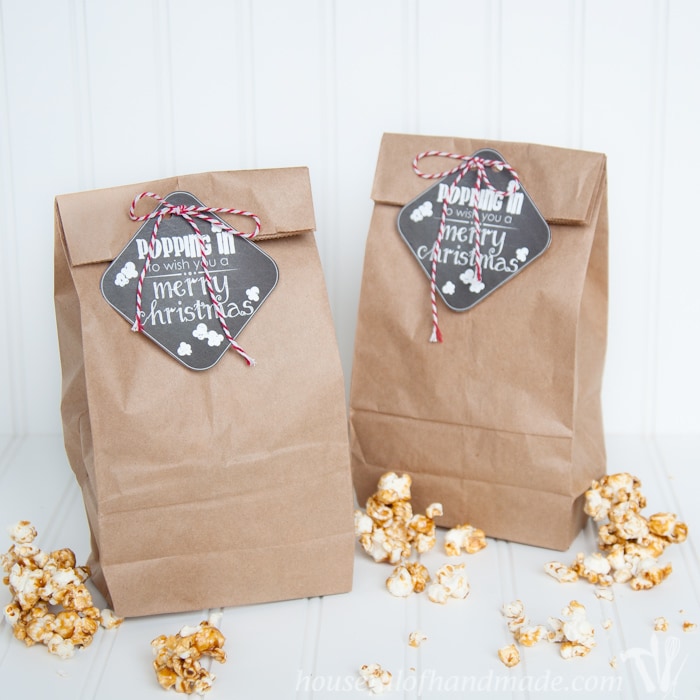 Don't forget to check out my favorite popcorn recipes to fill your bags ups!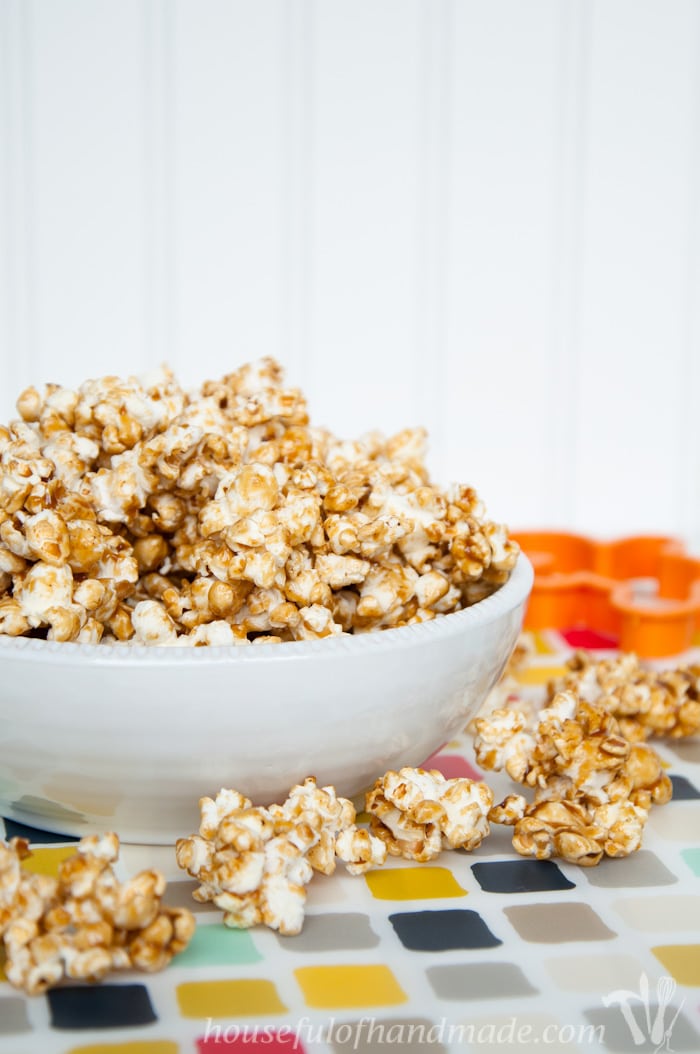 Chewy Gingerbread Caramel Popcorn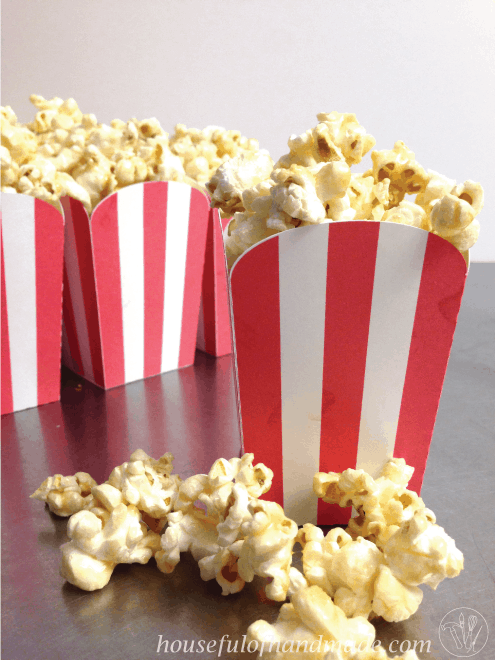 10 Minute Soft & Chewy Caramel Popcorn
And our 3rd Week of the Merry Blogmas link party is full of delicious recipes for the season if you need more inspiration.
Merry Christmas 🙂

I'm linking up to some of my favorite Link Parties.