Since August is my birthday month (yeah for birthdays, maybe less yeah for getting a year older), when Cat from Pocket of Posies asked if I wanted to participate in an adult birthday party blog hop I was in!
I love celebrating birthdays, but usually only plan fun parties for the kids. Not anymore!
I think I need to be better at celebrating mine and my husbands birthdays with fun parties (and I can share more party decor and ideas with you too).
So the next question was what do I want for my birthday??? Oh the possibilities…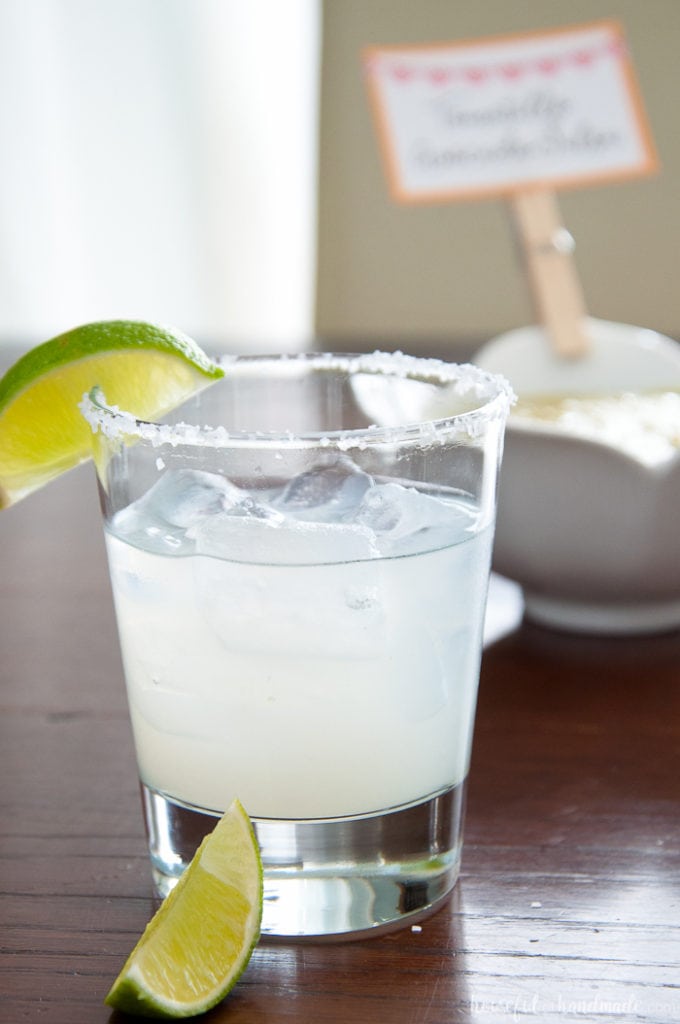 When I thought about what I would want for my birthday party, I wanted an evening with friends, some easy food, and a fun drink!
Since I am a little "spicy" (according to my sweet husband), what better way to celebrate another year than with salsa and margaritas?
I am a huge fan of salsa, not just plain salsa, but all different kinds of salsas. So for my party, I created this fun Salsa & Margaritas adult birthday party.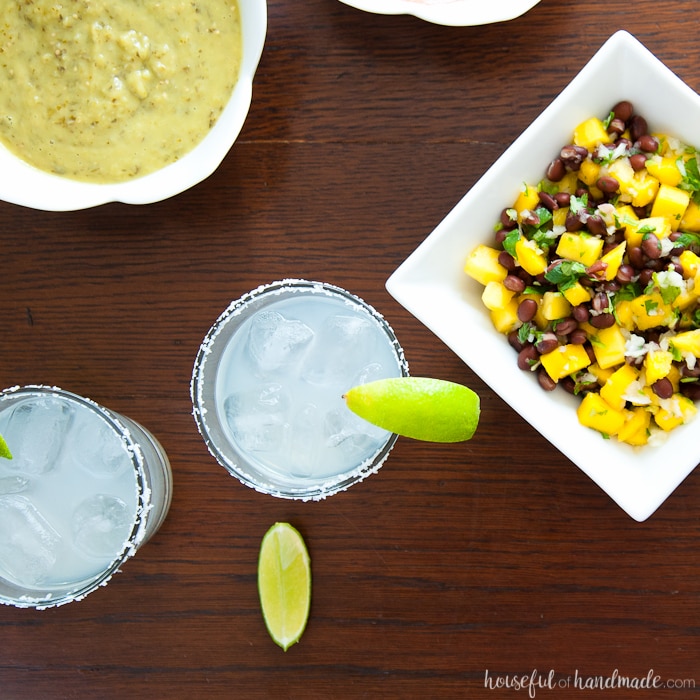 I love to go all out for my kids birthday parties, but for my own party, I don't want to spend the week leading up to it busy with preparations.
Salsa is the best solution for this because you can prepare it super fast and even the night before. There are so many different recipes, or have each guest bring their favorite so you can try new ones!
Then throw together a pitcher of your favorite margaritas (I absolutely love the Trader Joe's brand margarita mixes, this is not a sponsored post, I just really enjoy both their original and mango mixes so I thought I would share) and you are ready to party!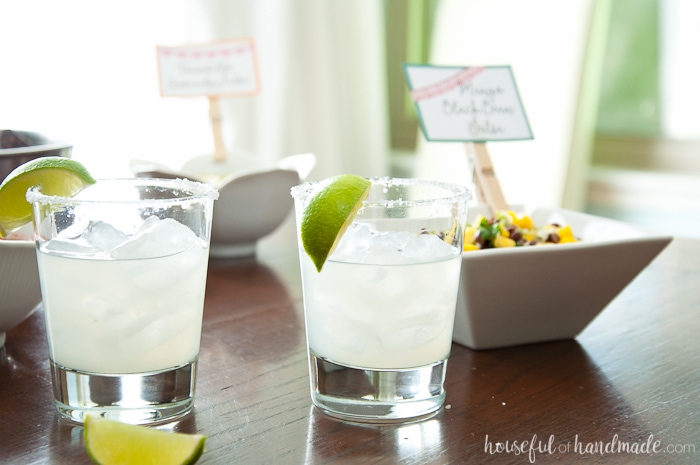 Of course you do need to make the party pretty, but again, not too much work, so I made a few printables to help you with that.
How about a "spicy" party invitation that you can print, text or send on Facebook to all your friends?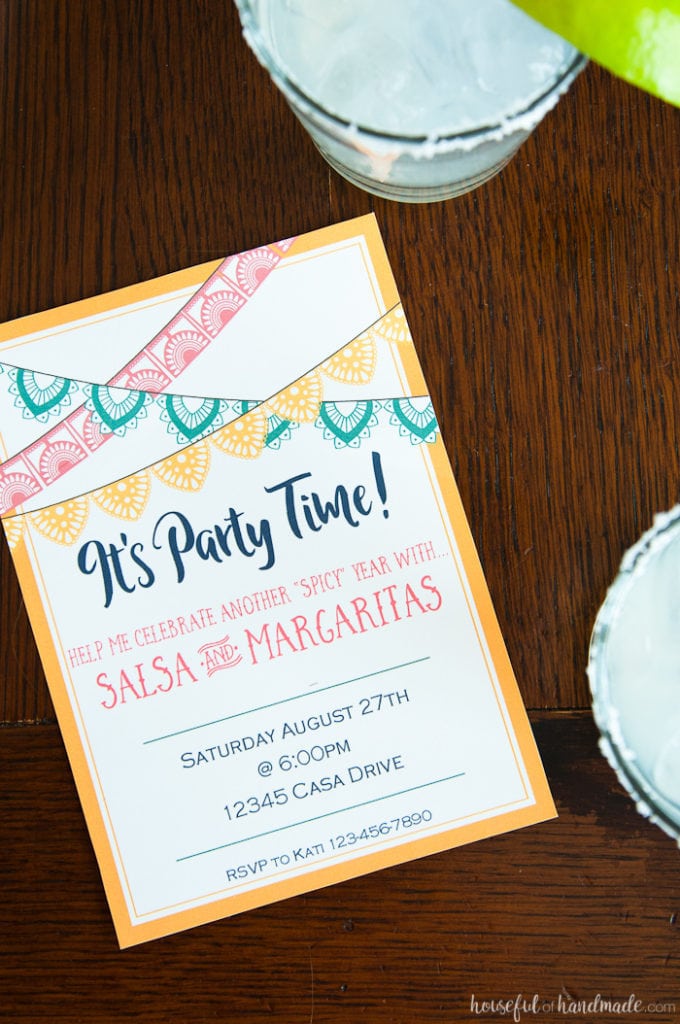 And for the party you will need some easy labels so everyone knows what kinds of salsa they are enjoying.
If you want to get extra crazy, go ahead and add some balloons or a banner, but I'm keeping it really easy so my salsa & margaritas adult birthday party is all about the friends, food, and drinks.
So now you are ready to party! Go ahead and have some fun, even though you are a year older.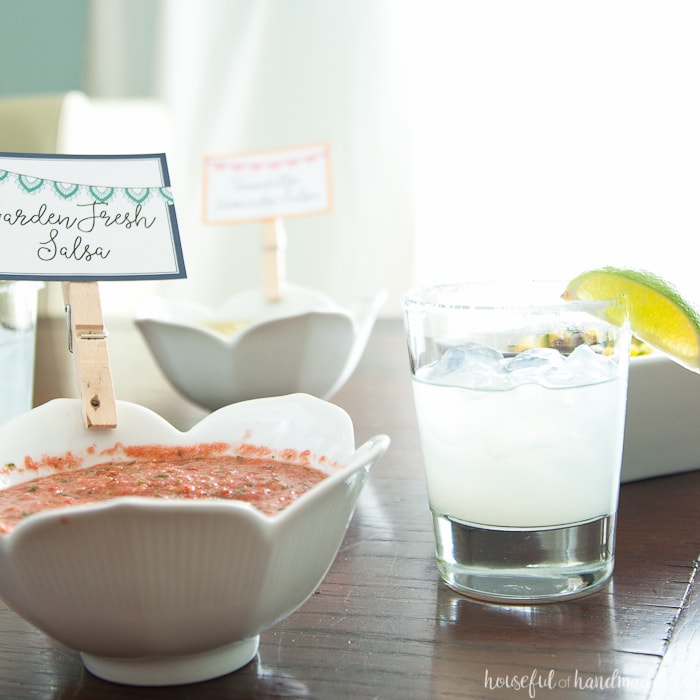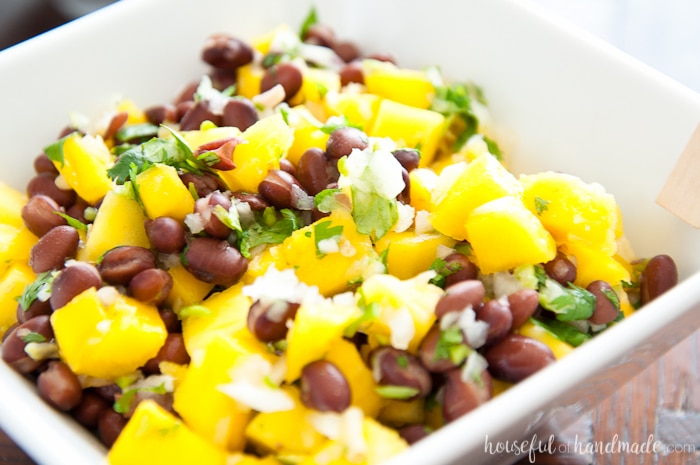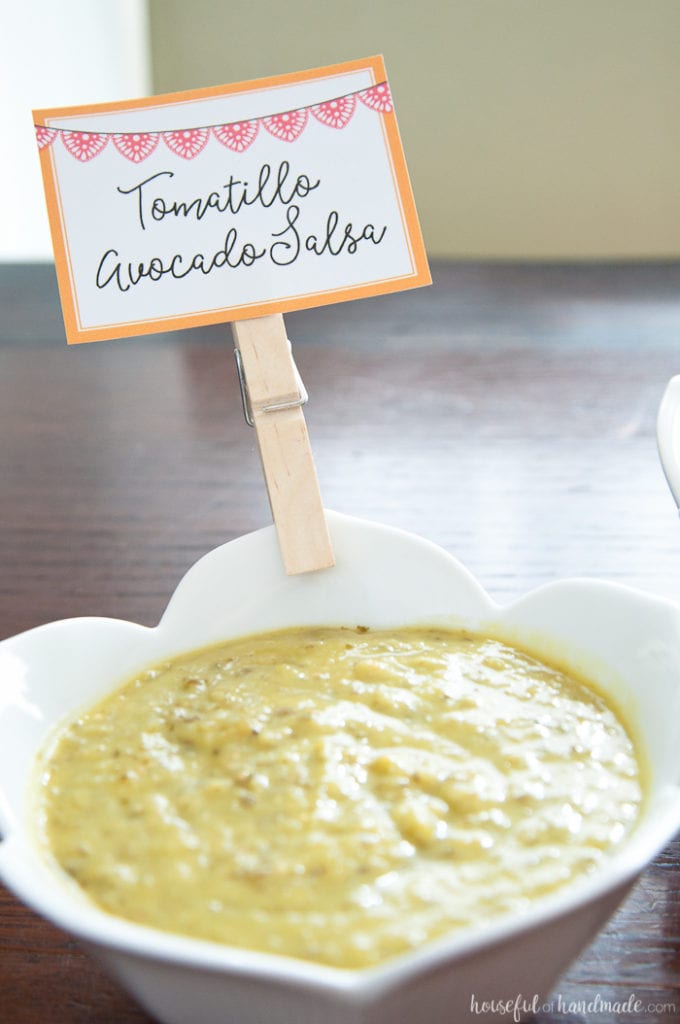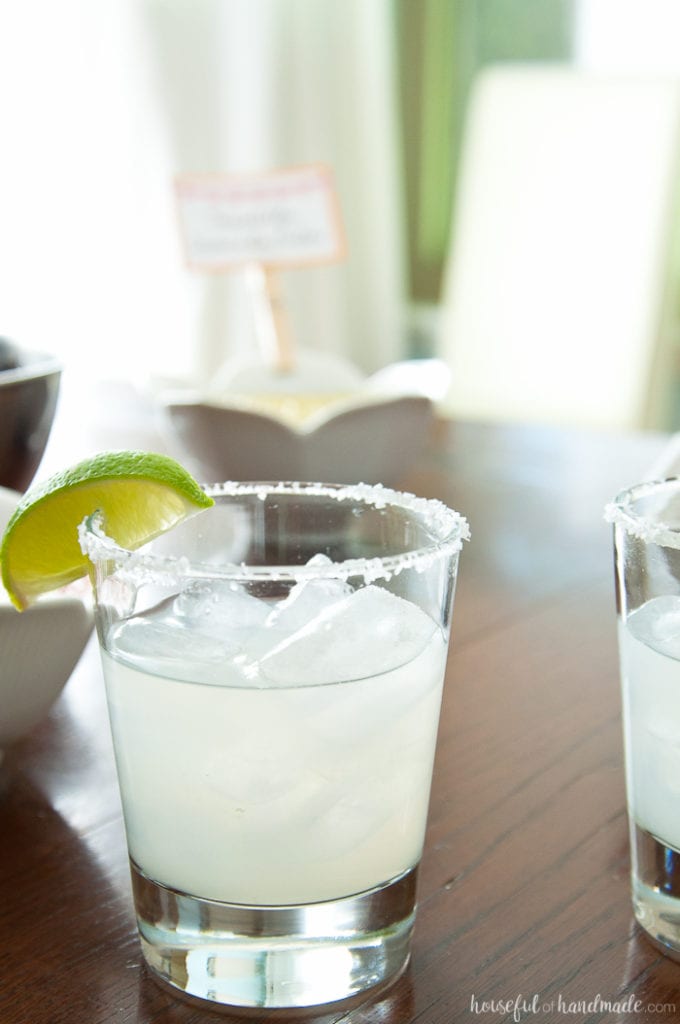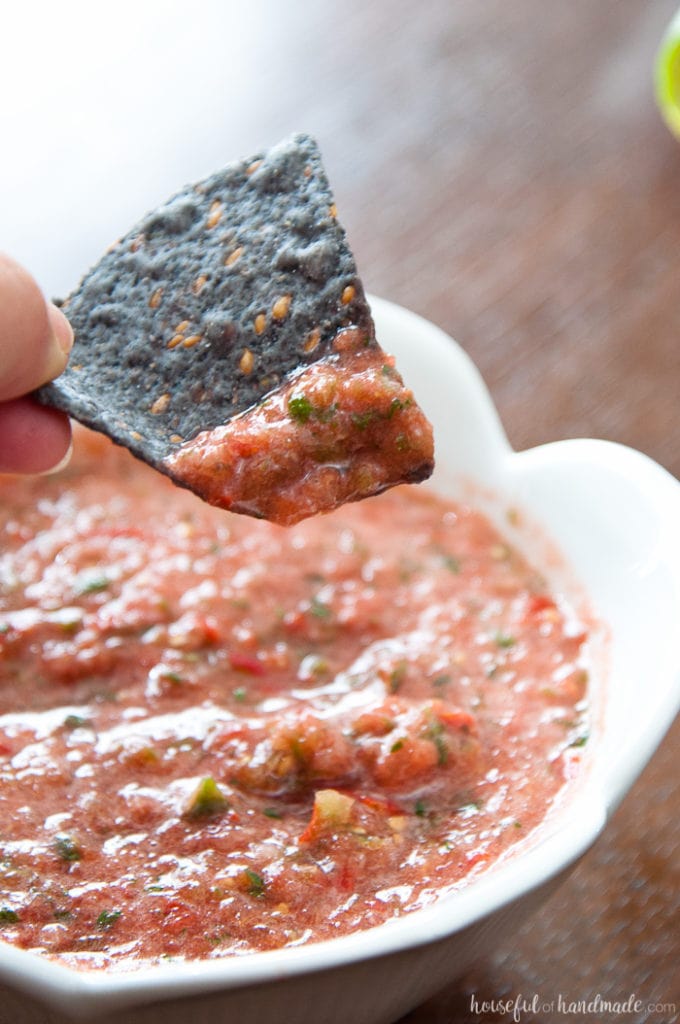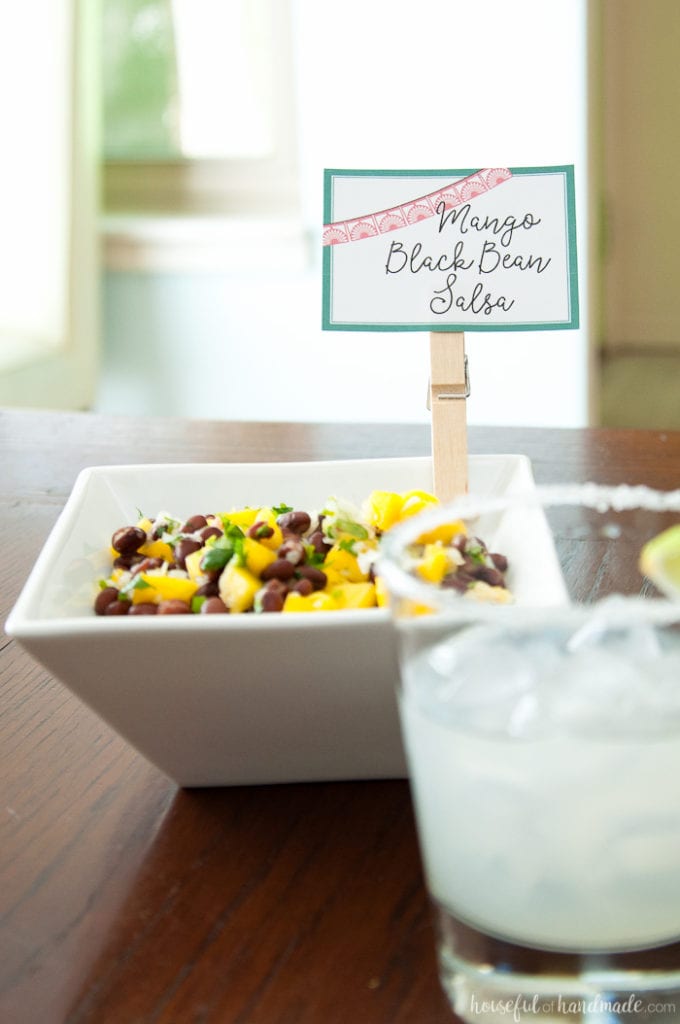 If you want to throw your own salsa & margaritas adult birthday party, you can download the invitation and food labels in my library of free downloads and printables available to my email subscribers.
Sign up today to gain access to my Library of Free Downloads. Inside you can download the printables for this party and much more!
And of course, here are the recipes for 3 of my favorite salsa recipes! These are all super easy to make and delicious.
Salsa & Margaritas Adult Birthday Party
Celebrate another wonderful year with a fun and easy salsa & margaritas adult birthday party. These 3 easy to make salsa recipes, digital invitations and free printables make this the easiest party to put together.
Ingredients
Tomatillo Avocado Salsa
12 medium tomatillos
2-3 jalapeño peppers
1 large avocado
1/2 onion, roughly chopped
3 cloves garlic
1/2 bunch cilantro, stems removed
1 lime, juiced
1/2 tbsp kosher salt (or to taste)
Garden Fresh Salsa
5 medium tomatoes
1 green pepper
1/2 onion
1-2 jalapeño peppers
1/4 cup cilantro
1 lime, juiced
salt to taste
Mango Black Bean Salsa
2 large mangos, diced
1 can black beans, drained and rinsed
1-2 jalapeño peppers, finely chopped
1/2 onion, diced
1/4 cup cilantro, chopped
1 lime, juiced
salt to taste
Instructions
Tomatillo Avocado Salsa:
Remove husks from tomatillos and place in small saucepan. Cut stems off jalapeños and place in saucepan. Fill pan with water until it just covers tomatillos and jalapeños.
Bring to a boil and boil for 5-7 minutes until tomatillos are soft (some may start to crack). Remove from heat and drain water.
Place tomatillos in blender or food processor. Add avocado, onions, garlic, cilantro, lime juice and salt. Pulse until blended and finely chopped.
Serve warm or chill in refrigerator and serve cold.
Garden Fresh Salsa
Roughly chop tomatoes, peppers, onion. Remove stems from cilantro. Juice lime.
Place everything in a blender or food processor and pulse until blended and finely chopped.
Mango Black Bean Salsa
Mix together all ingredients in a bowl.
Allow to sit together for a couple hours or overnight to allow flavors to mix.
Don't forget, this is a blog hop which means lots more adult birthday party ideas for you!
Here's to an absolutely amazing birthday party!