I have been working on my Christmas wreath (for too long now), but I might be finally done, and This Christmas digital scrapbook paper is a big part.
I am excited to share it with you, but this weekend we have been busy with lots of Christmas fun instead.
As much as I would love to have it up here to share with you, I would much rather spend time with my family this Holiday season.
We have had 3 Christmas parties in the last 2 days, family visiting, and have been working through our activity advent calendar. I have just been to busy to get pictures ready so you will have to wait a couple more days.
But today I do want to share part of the Christmas wreath, in a way!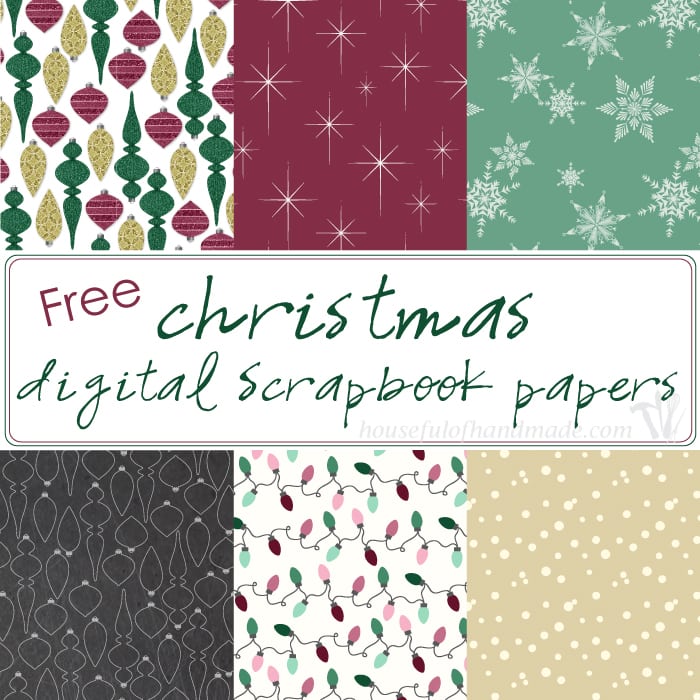 I have been figuring out exactly how I was going to make our Christmas wreath. It has taken me a little bit of brain planning.
But I finally had a game plan and went to the store to buy some double sided scrapbook paper. I wanted fun Christmas scrapbook paper, but I needed double sided.
I went to Hobby Lobby first and didn't see any double sided options, then I tried to go to Michael's and their power was out.
I didn't want try to go back later when I had to take kids with me so I did the next best thing: I designed my own and now I am sharing the free Christmas digital scrapbook paper with you!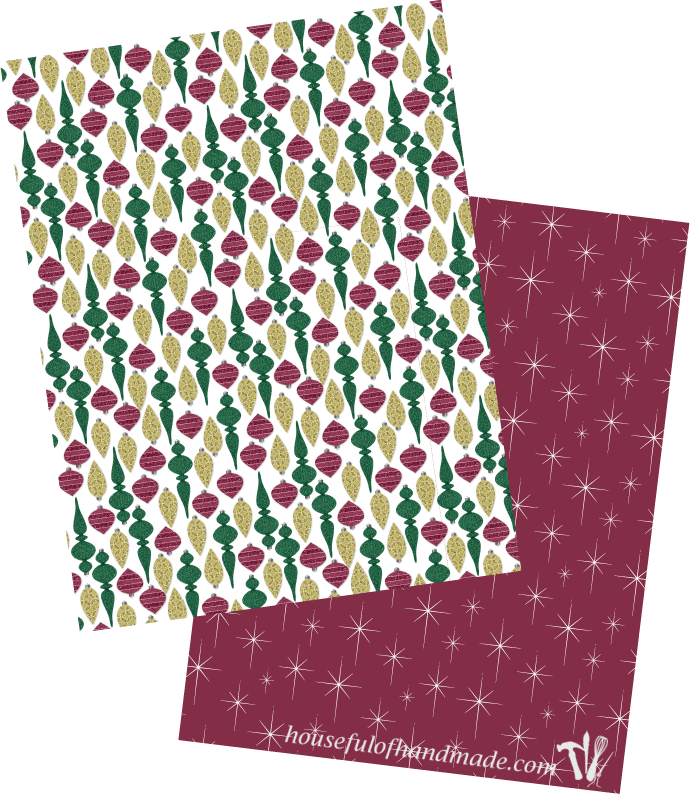 One of the things I love the most about finally learning how to use Illustrator is that I can finally create what has been in my brain for so long.
I love creating, and now I feel like I have the opportunity to do just about anything I can think of. If I need something like digital paper, I can make some that will work perfectly for what I need.
I created these 6 papers so they can be printed 2 per paper to make double sided papers. My printer has the ability to print double sided so it makes printing these out easy.
Printing full color on each side can be a little heavy for regular printer paper, I like to use 24 lb printer paper. This is a little heavier and held up beautifully to full color printing on each side.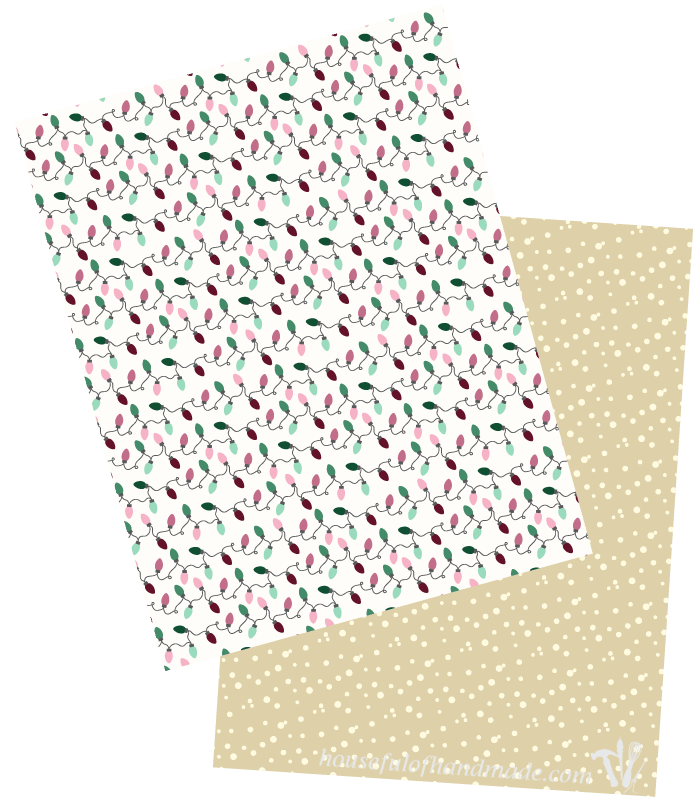 I am sharing the printable scrapbook paper in my subscriber library. Click here to subscribe to my weekly newsletter and gain access to all the freebies.
If you already have your password, click here to download them. You will be ready for all kinds of fun Christmas paper crafts in no time.
Now I can finish up my wreath and get it ready to share with you!
UPDATE: Want to see how I used my scrapbook papers? Check out my giant paper ornament wreath! It turned out better than planned.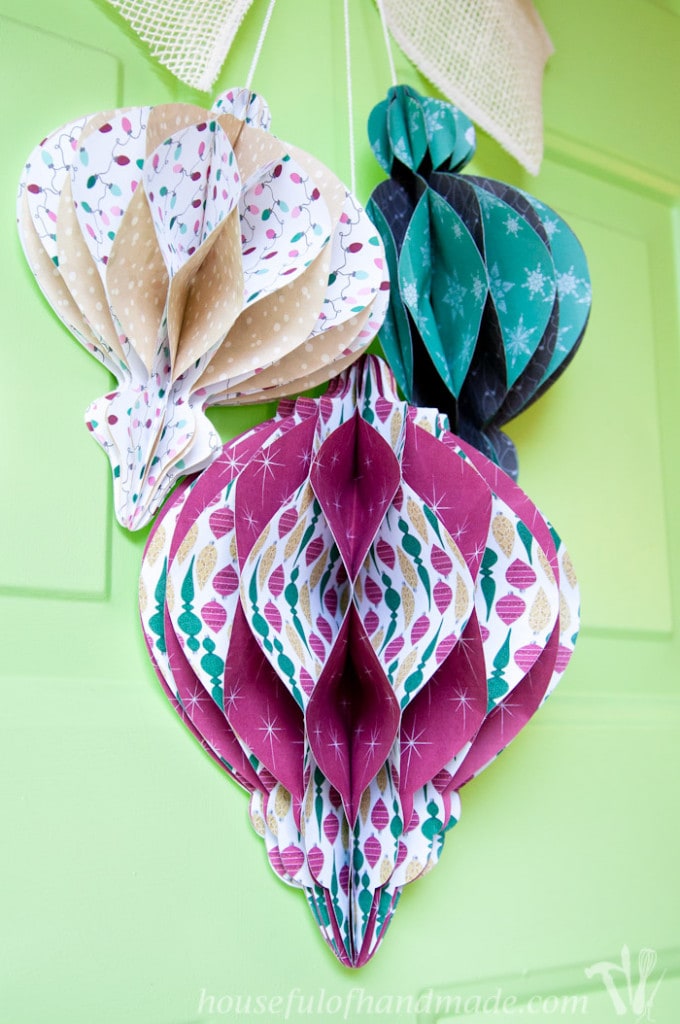 Merry Christmas!