Happy Halloween! I'm not going to lie, I am really excited that today is Halloween so tomorrow all the craziness will be over. We have had so much fun this last week (or two), but I am exhausted.
When did Halloween become a 3 week event?
So after you are done filling your trick-or-treat bags tonight, you can download these free desktop & smartphone backgrounds for November so you are ready to tackle the next months craziness (yeah, I know it isn't going to stop until January).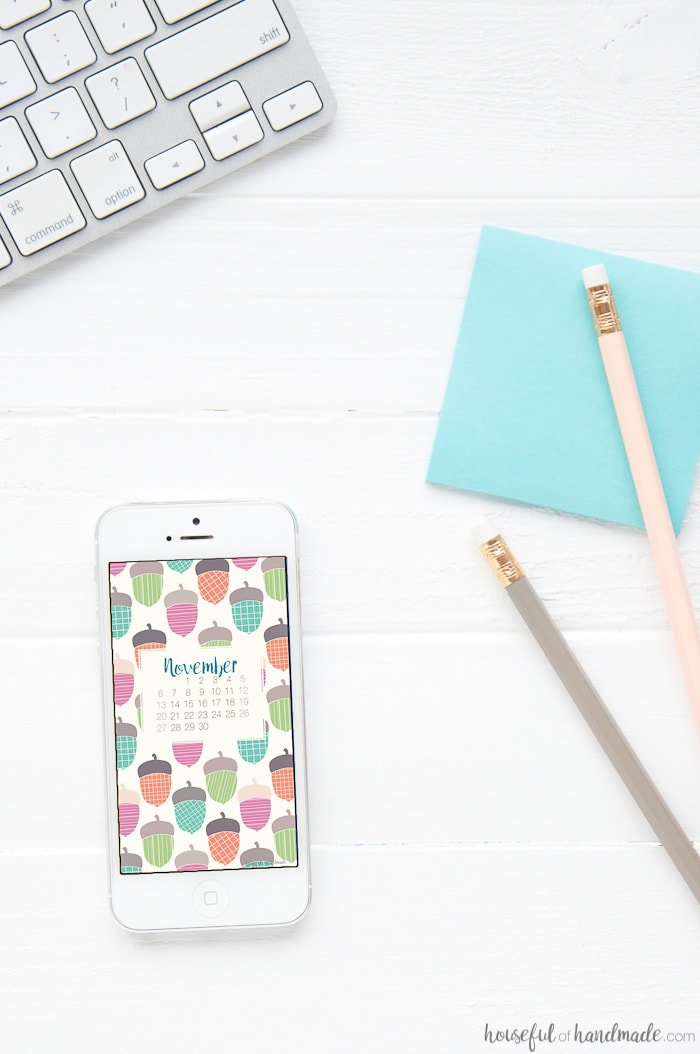 November is such a fun month for us. First we get to celebrate the birthday of the best husband this girl could ever ask for. He seriously spent today helping me with so much so I could have a few free minutes to get caught up on blogging.
And now our yard is ready for the coming winter (which of course means it will come late this year cause I'm actually prepared for it), the basement is all cleaned and our new coffee table is resting beautifully in the living room. So getting to celebrate him is definitely a big deal!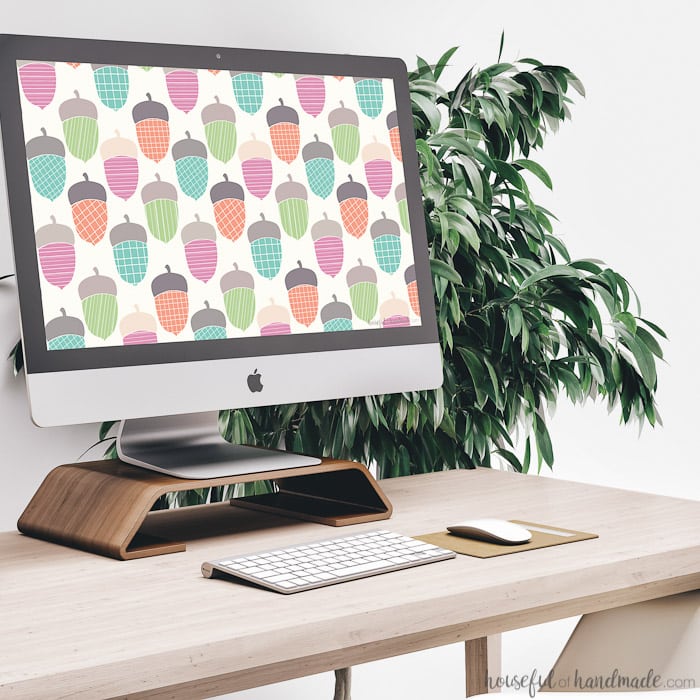 November also means we get to spend time with our families doing one of my most favorite activities… eating good food and pie!
Yeah, I'm pretty excited for Thanksgiving this year, and since my parents are heading down to Arizona to have Thanksgiving with my sisters that live there, we get to do it twice! I'll never be sad about 2 Thanksgiving dinners.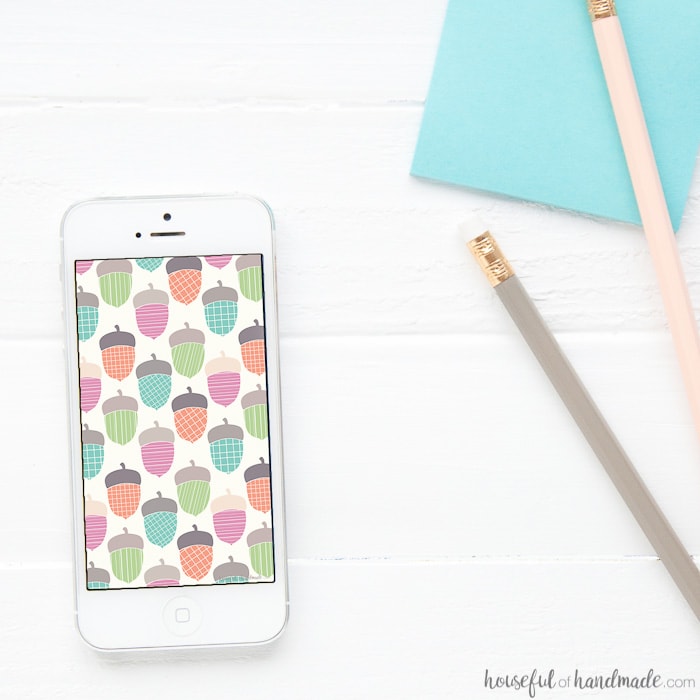 And the last thing that gets me super excited about November is that I get to start putting up Christmas decorations. I am a serious sucker for Christmas decorations.
I love decorating for all the holidays as you have seen by my vast amounts of seasonal decor tutorials, but Christmas is by far my favorite. There is just something magical about Christmas lights, trees, and stockings that makes me the happiest girl ever.
So enjoy your last day of skulls and scary and then don't forget to click below to download these fun acorn themed backgrounds for the last month of fall. These colorful acorns are my favorite new print, I think I need to make some fabric with them and make some pillows, tea towels, placemats and so much more 🙂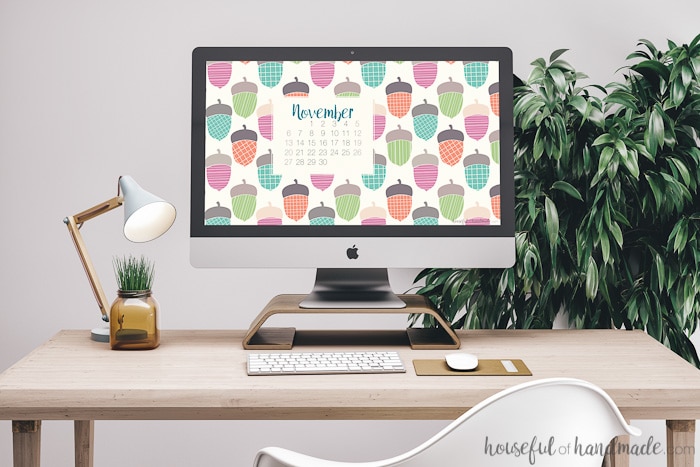 Click the link (or links) below for the free desktop & smartphone backgrounds for November that you want to download.
DESKTOP BACKGROUND WITH CALENDAR || DESKTOP BACKGROUND
SMARTPHONE BACKGROUND WITH CALENDAR || SMARTPHONE BACKGROUND
Have a wonder November!