Look forward to spring with the subtle floral print digital wallpapers for February.
It's a new month and that means new digital wallpapers for your computer and phone!
I love starting each new month off with a new background image. It helps my brain mentally resent to a new month. And having one with the current month's calendar on it makes it easy for me to keep track of the days.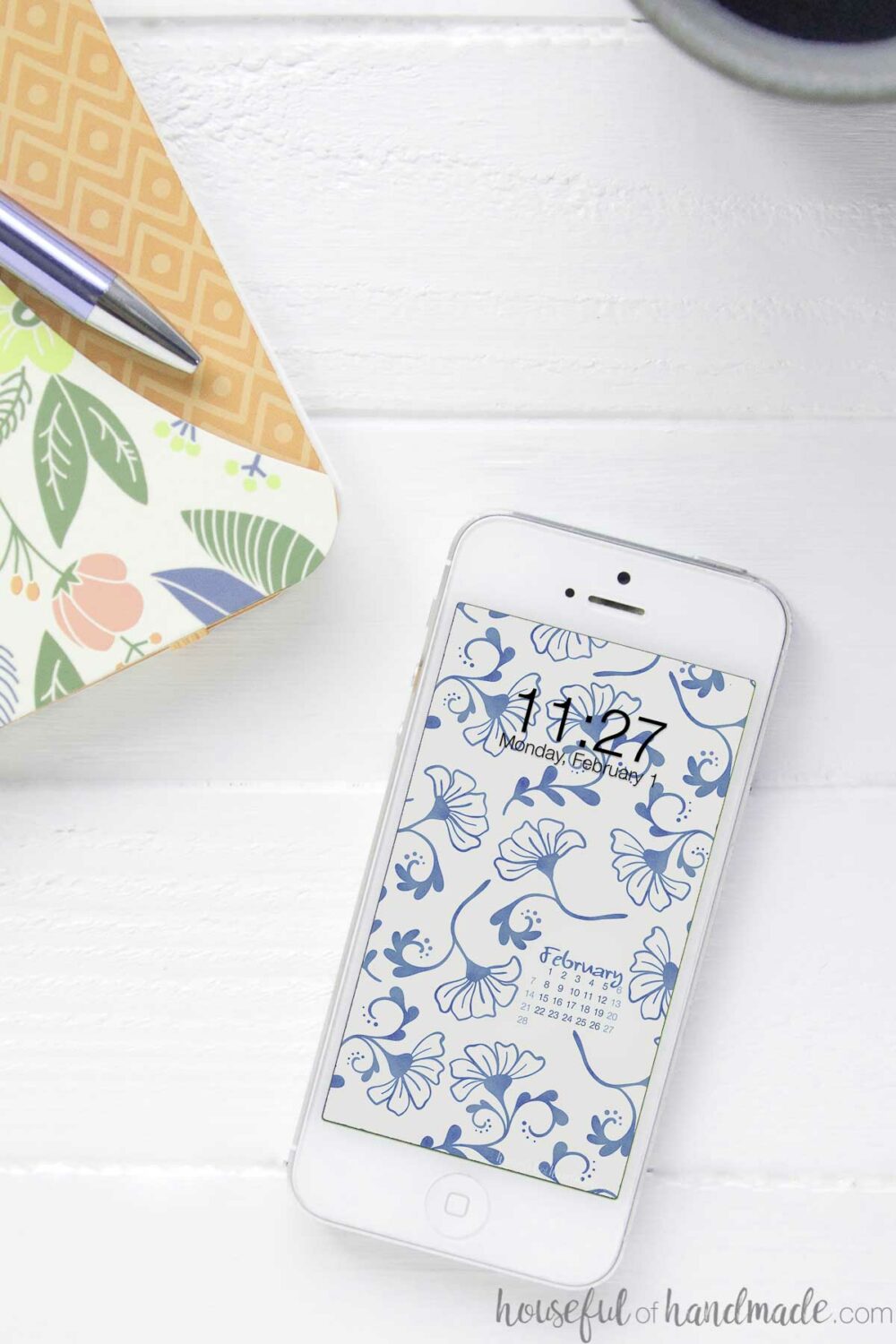 Delicate Blue Floral Pattern
The start of February not only means it's a new month, but it also means winter is finally coming to an end.
I know, I know… there are still many more cold and gloomy days ahead. But there are also going to be intermittent great days as well!
And maybe by the end of the month, we will start to see the beginnings of spring poking through the ground. Nothing is better that those early season bulbs peeking up through the cold ground.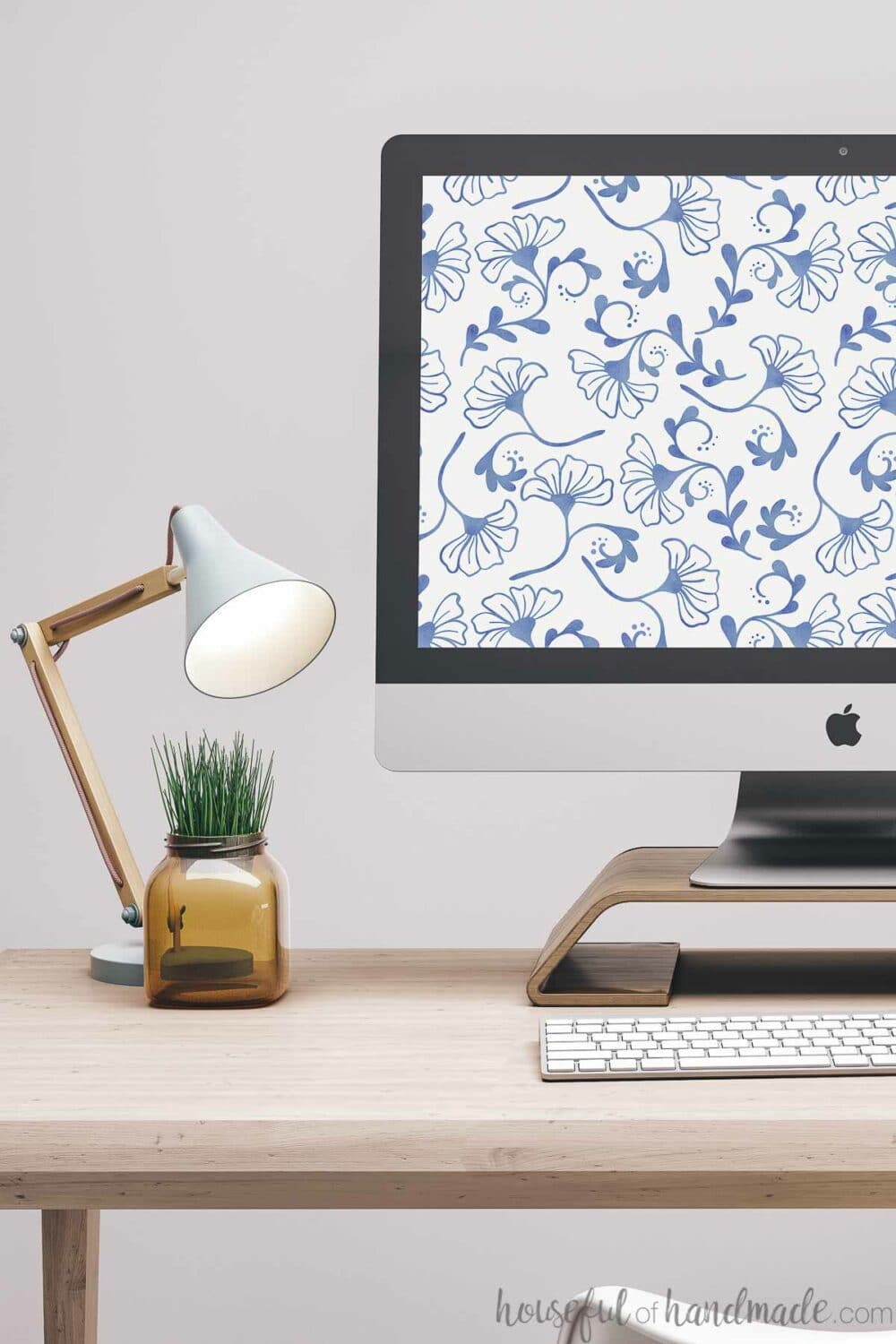 So for this month's free digital wallpapers, I decided I needed a soft spring floral. This simple floral is a whirlwind of hand-drawn flowers.
But it is a monochrome pattern of blue and cream that still reflects the days of winter around us.
However, even with the softer colors, I love the brightness it brings to my screen. It makes me excited for the brightness of spring!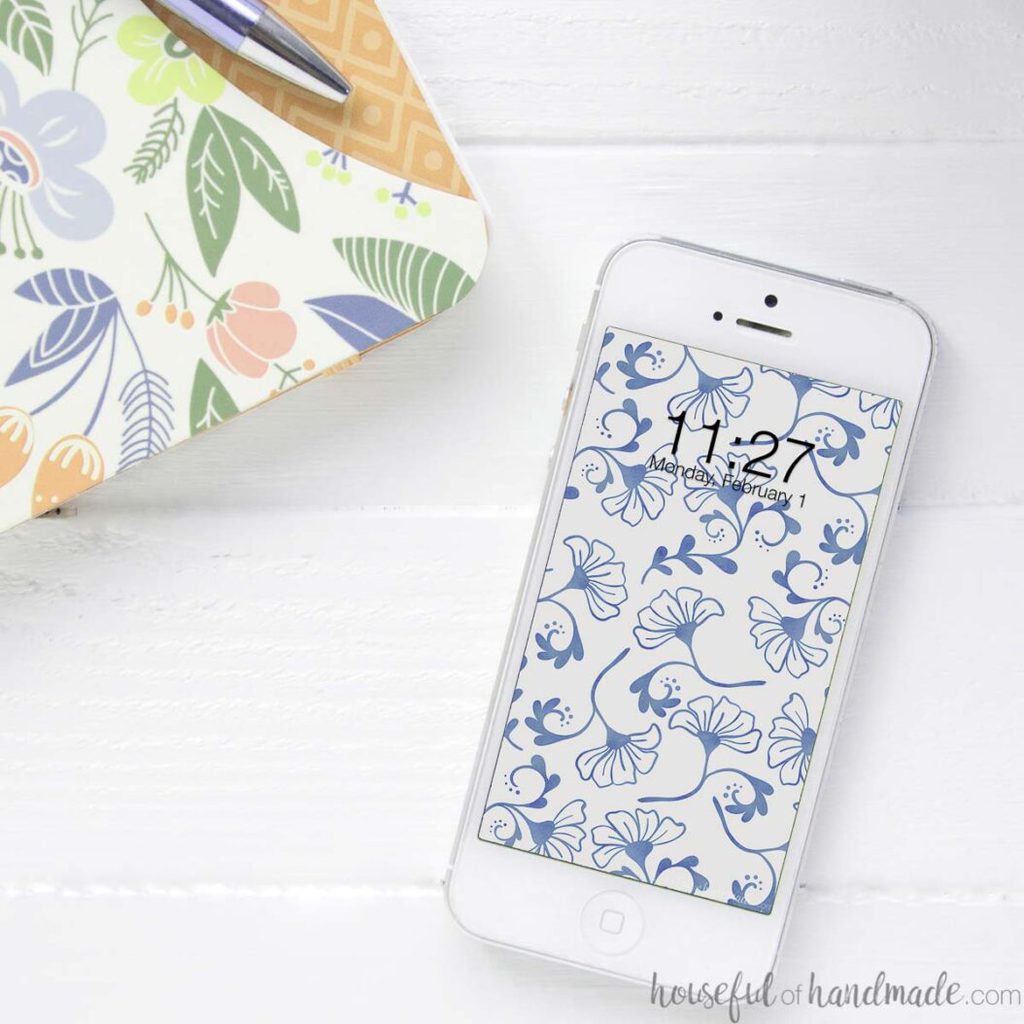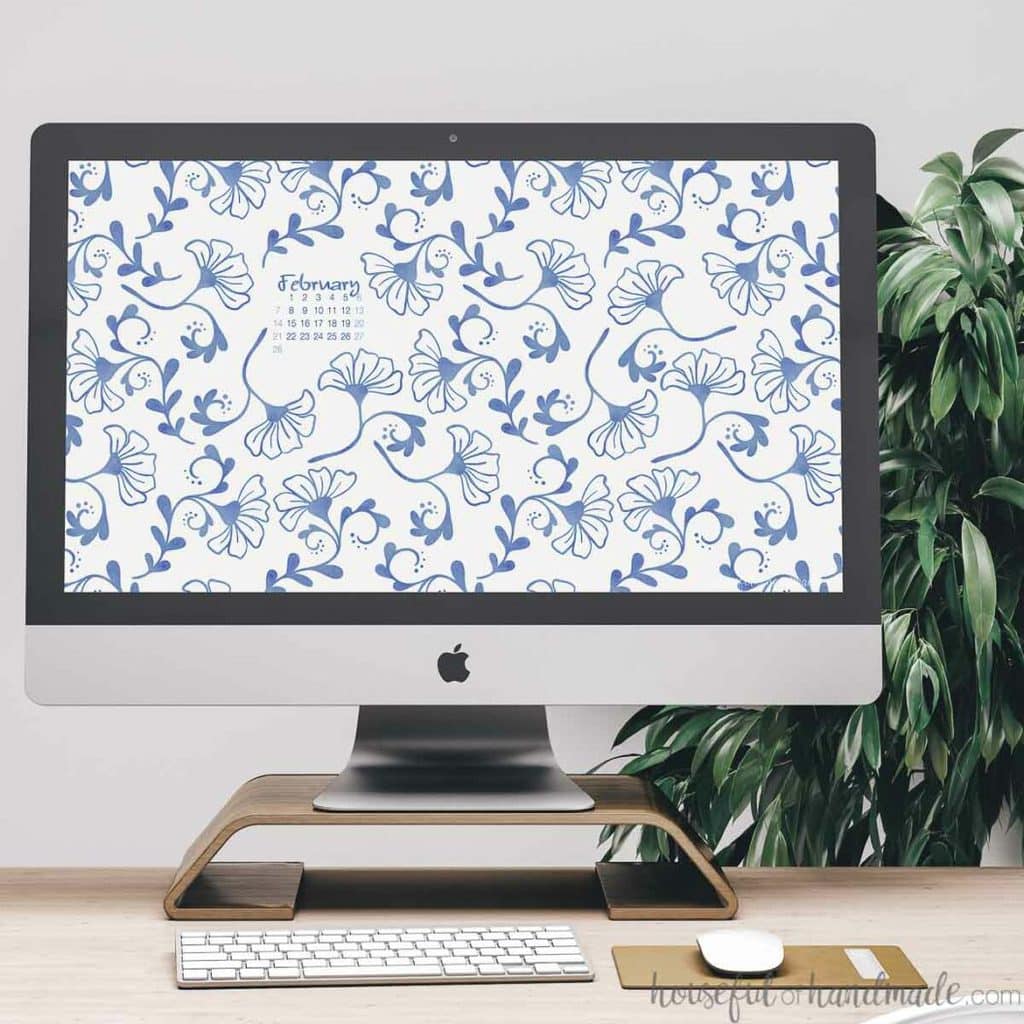 But if you are not ready for florals yet, don't worry! You can can still have the handy current month's calendar on any of the digital wallpapers from the past. See how to add a calendar to a digital wallpaper with the instructions in this post.
Download the current month's calendar below:
Happy February!