Wake up to fun this St. Patrick's Day with green shamrock eggs & toast for breakfast
I love making fun food to celebrate the different holidays! I got it from my mom. I remember waking up to green pancakes for St. Patrick's Day and thinking it was the best thing ever.
I wanted to do that for my kids, but instead of using food coloring to make things green, I decided to make something a little healthier, but still just as festive. So I made these fun green shamrock eggs & toast and the kids loved them!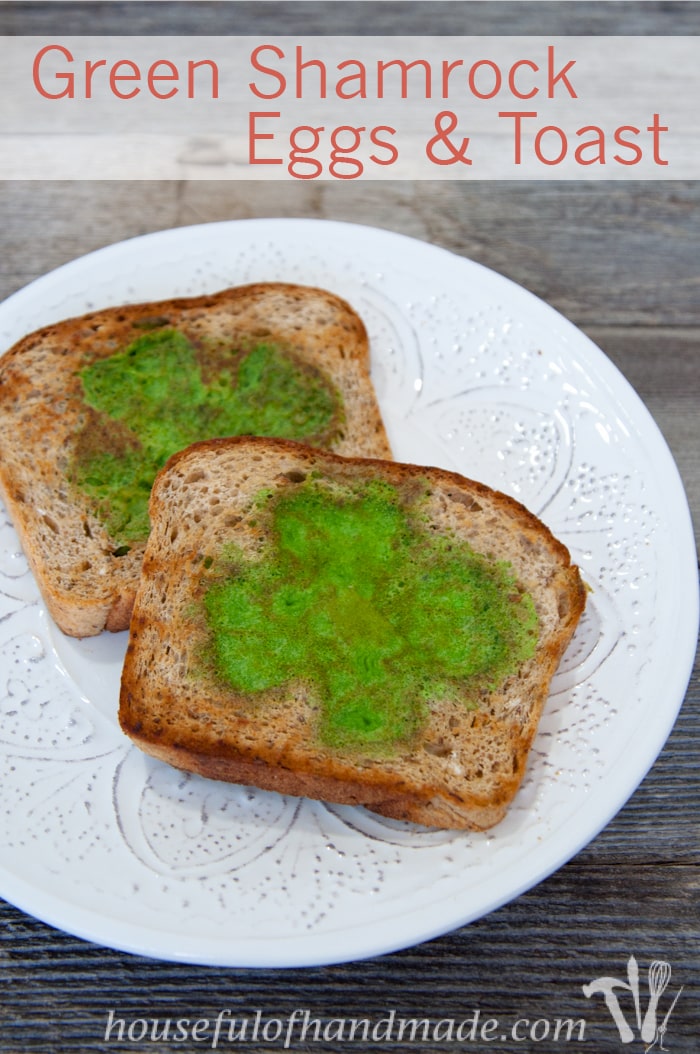 I'm not sure why, but for some reason festive food just tastes better to kids. I'm sure there is some science behind it 🙂
But if I'd have known how excited my kids would be to eat spinach, eggs and wheat toast for breakfast as long as it was in the shape of a shamrock, I would have made these a long time ago.
You'll do just about anything to get the kids to happily eat something healthy, right?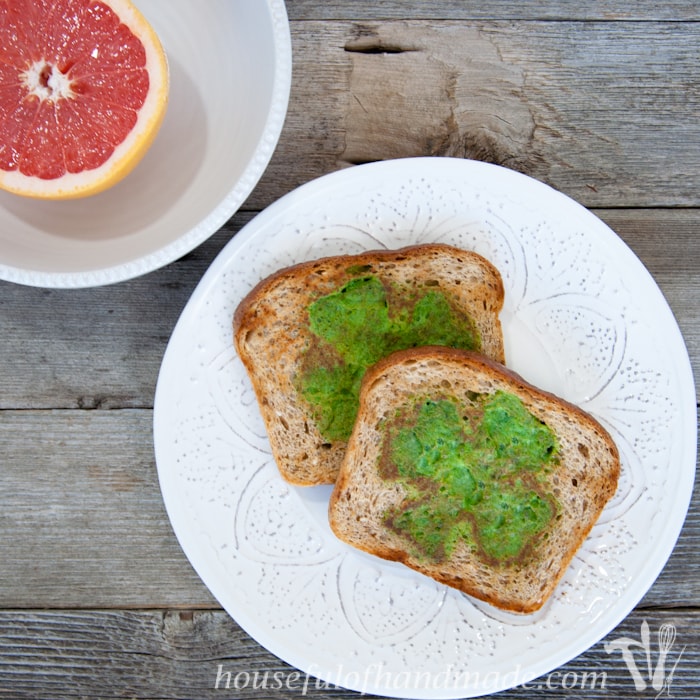 And believe me when I say, these fun shamrock eggs & toast are not even hard or time consuming to make. I was able to have breakfast ready for them in 15 minutes.
The eggs are turned green by blending them with fresh spinach. The spinach makes the eggs into the most beautiful green for St. Patrick's Day with no need for food coloring. The kids gobbled up their green eggs. Win, win!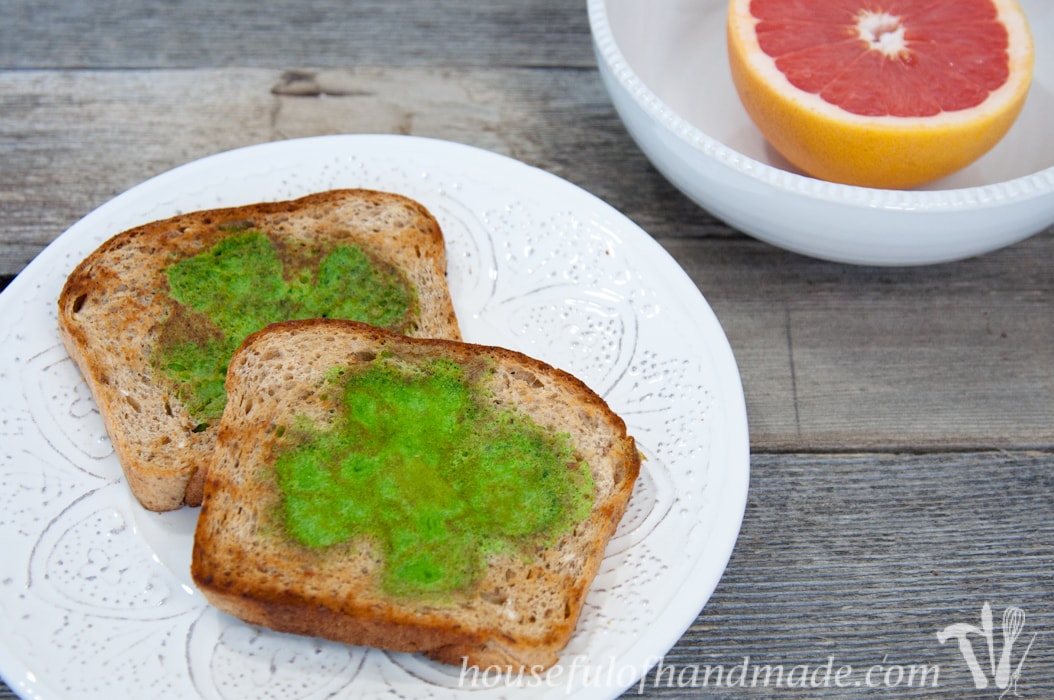 But if you are like me, mornings are not your thing! I really hate being up before 9AM. Unfortunately, school starts at 8:15 so I have to drag myself up and get the kids going way before my brain wakes up.
These green shamrock eggs & toast are perfect for my sleepy brain because you can even prepare them ahead of time, cool them on a rack, then toss them in the fridge. In the morning, it's as easy as popping them in a toaster and breakfast is ready!
Now I can get my beauty sleep and the kids still get a fun holiday breakfast.
Now we can get on with the day because breakfast is all done 😉
Green Shamrock Eggs & Toast
Celebrate St. Patrick's Day with a festive, and healthy, breakfast! These easy green shamrock eggs & toast are made with spinach to turn the eggs green.
Ingredients
2 eggs
1 small handful fresh spinach, about 1/4 cup packed
salt and pepper to taste
butter
Instructions
Using a cookie cutter, cut a shamrock out of the center of each slice of bread.
In a blender, combine the egg, spinach, salt and pepper. Blend until smooth.
Heat a griddle or non-stick skillet. Rub a little butter on hot griddle.
Place toast on griddle and then pour green eggs into the shamrock shaped holes.
Cook for a couple minutes, until bread is toasty and eggs are getting solid.
Carefully flip toast and eggs over. Cook for a couple minutes until eggs are cooked through.
Serve hot!