I've taken down all the winter decor (okay, I didn't have too much of it cause most of it was Christmas decor), but now I am ready to think spring.
Forget about spring cleaning, I'm talking about spring decorating! This year for my mantle I have decided to go with a theme "Plant a Seed" and focus on flowers. What is more spring than flowers?
So to start the decorating, I created this free printable vintage seed packet art to share with you.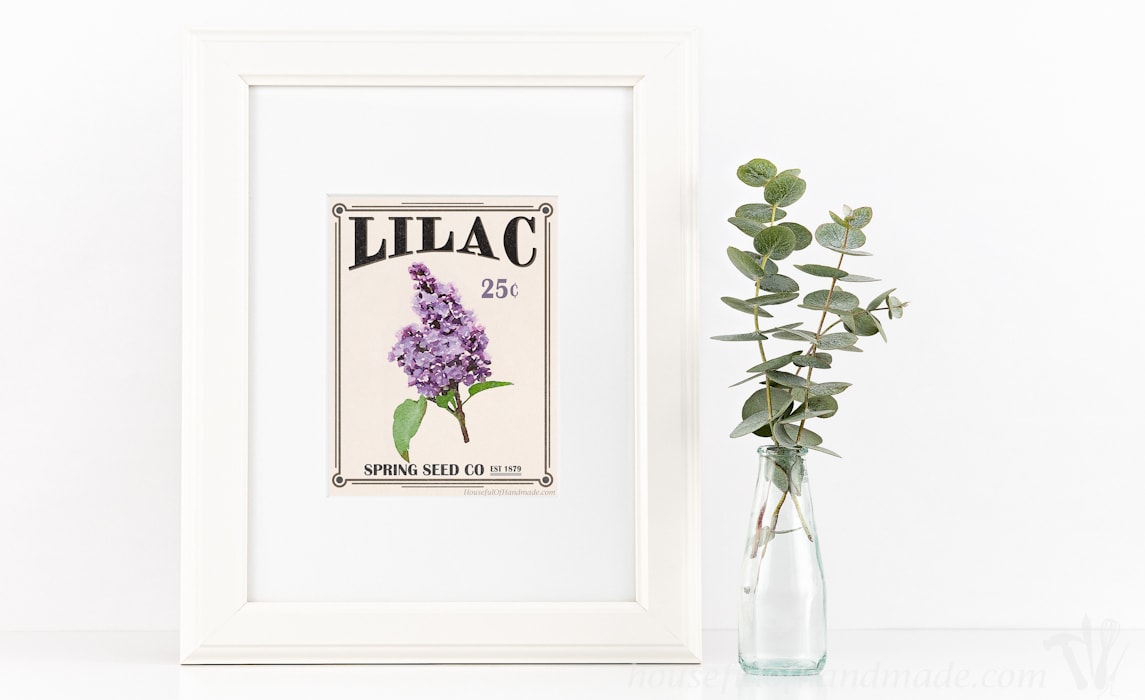 When I first decided to use seeds and flowers for my mantle, it wanted to incorporate seed packets. I looked at the seed packets I had, but they are not that pretty.
They have been torn on the top, then rolled down or stapled to close them again, covered in dirt, and the pictures are just not as beautiful as the art that was used on vintage seed packets.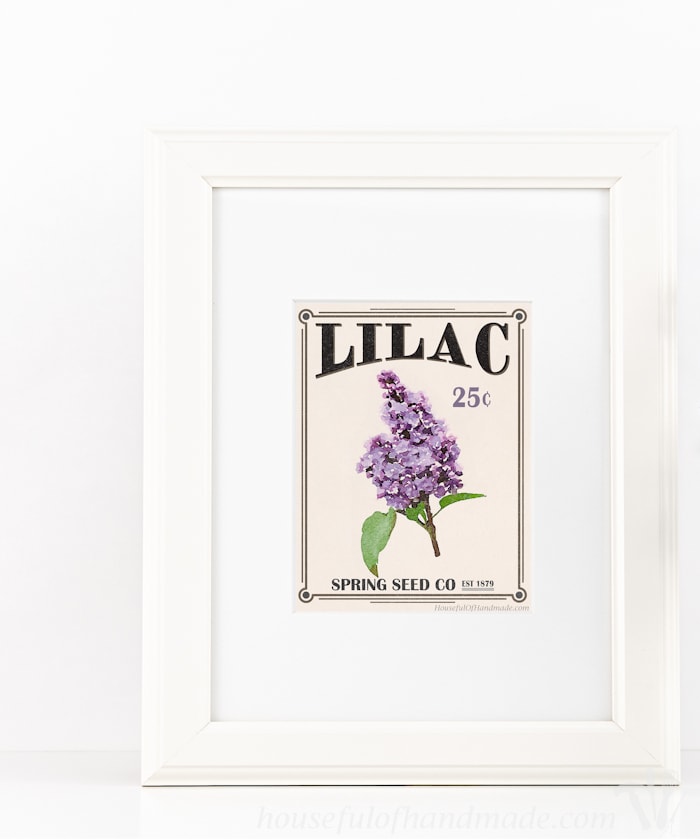 I started looking to buy some vintage seed packets, they are not that pricey, but they are small and not something that I can really make a full mantle display out of.
So why not make a free printable that looks like a vintage seed packet? The best of both!
This 8 1/2 x 11 print has a slightly worn, vintage look with a watercolor lilac picture. I'm really loving it!
I think this is the perfect jumping off point for my new spring mantle.
Get the printable vintage art here.
UPDATE: What's better than one beautiful vintage seed packet art print? Why four vintage seed packet printables of course! I have decided to update this loved printable and include 3 more flowers. Click here for all the details.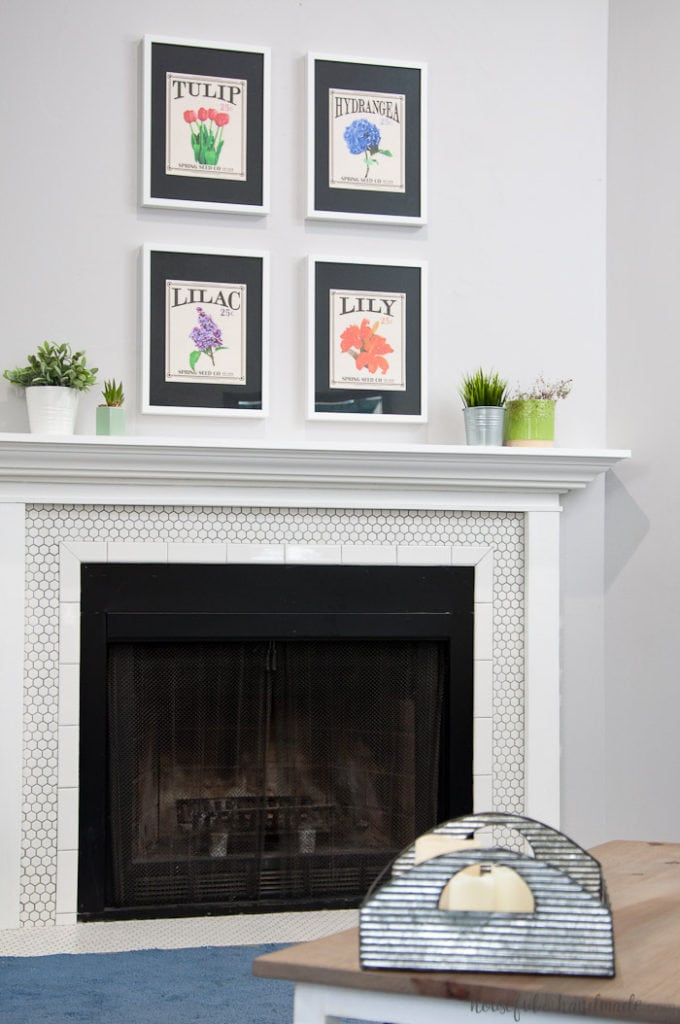 I can't wait to put the whole mantle together. Just a few more projects to finish and it will be ready to go!