Decorate for spring with these vintage seed packet art prints.
I officially have some serious spring fever! The sun has been shining for almost a full week now and I don't ever want it to stop. As much as I have been loving our winter mantel and all the cozy decor, I am so ready to put it away and decorate for spring.
Since I loved the the lilac vintage seed packet art that I made last year so much, this year I decided it needed friends. So now I have 4 beautiful Vintage Seed Packet Printables for you to decorate with this spring!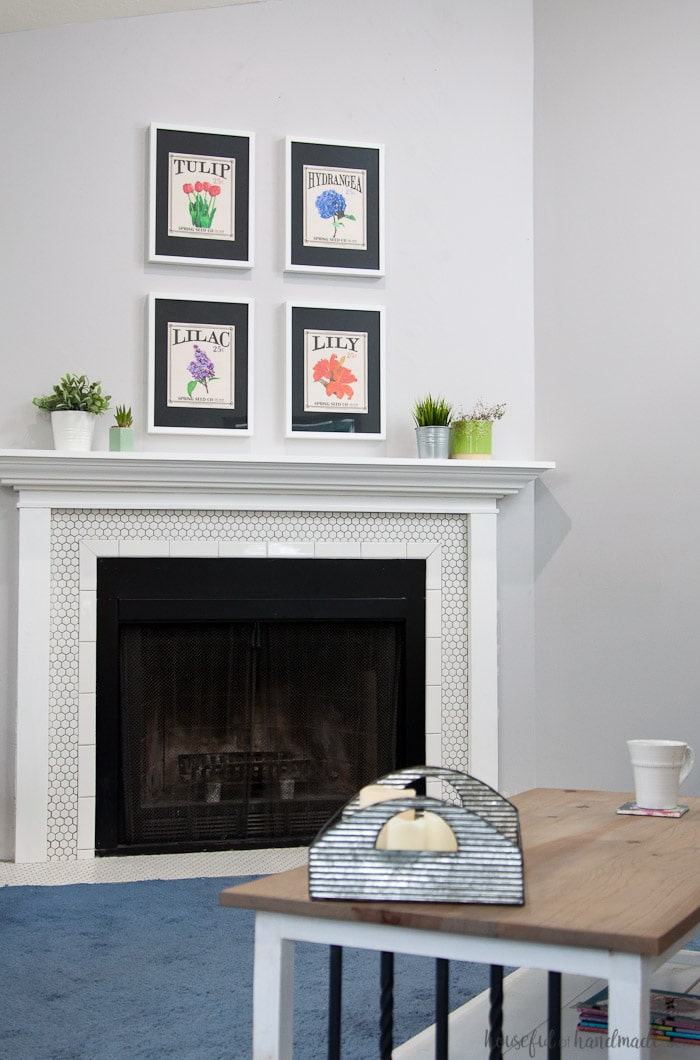 Spring to me is all about plants. I look forward to planting our garden so much. Usually the vegetable garden has to wait until late spring, but I get to start on the flower garden as soon as the ground thaws.
Seeing the bulbs from last year starting to sprout out of the ground, sometimes even with a fresh sprinkling of snow around them, just makes me so happy!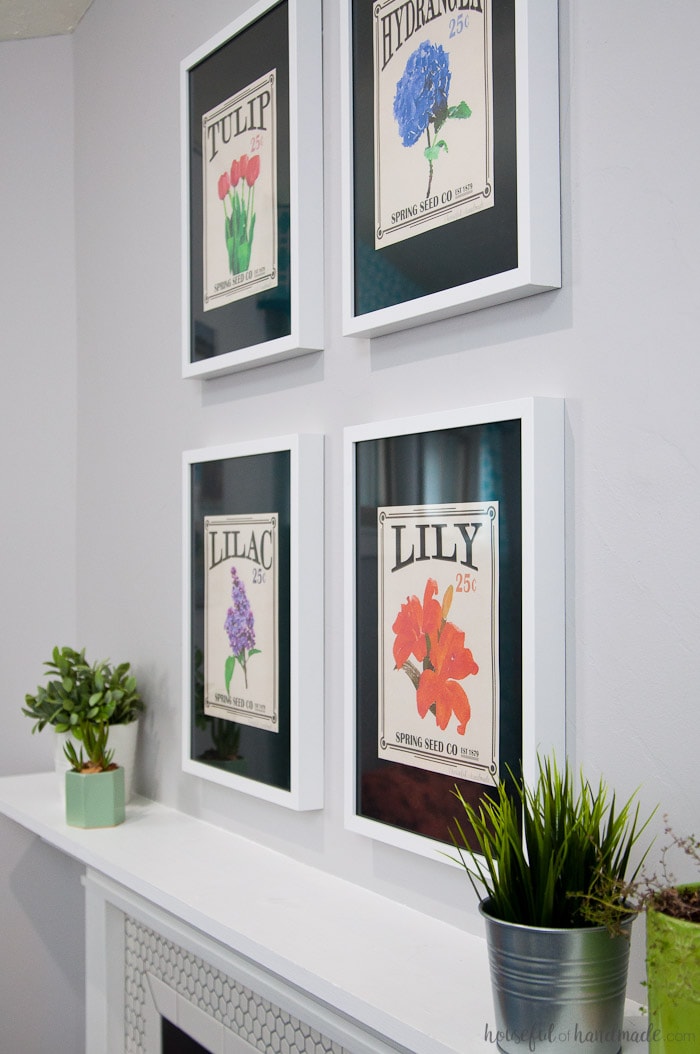 When I start to decorate for spring, all I can think of are those first flowers coming up from the ground. The hope they bring with them is exactly what spring is all about. It just makes sense to fill our home with blooms to get us ready for the warmer weather.
I pulled out my lilac seed packet art and knew instantly I needed to make an entire spring mantel around it. But instead of adding other beautiful floral elements like I did last year, I designed more vintage seed packet printables to make a huge statement. And boy did it work!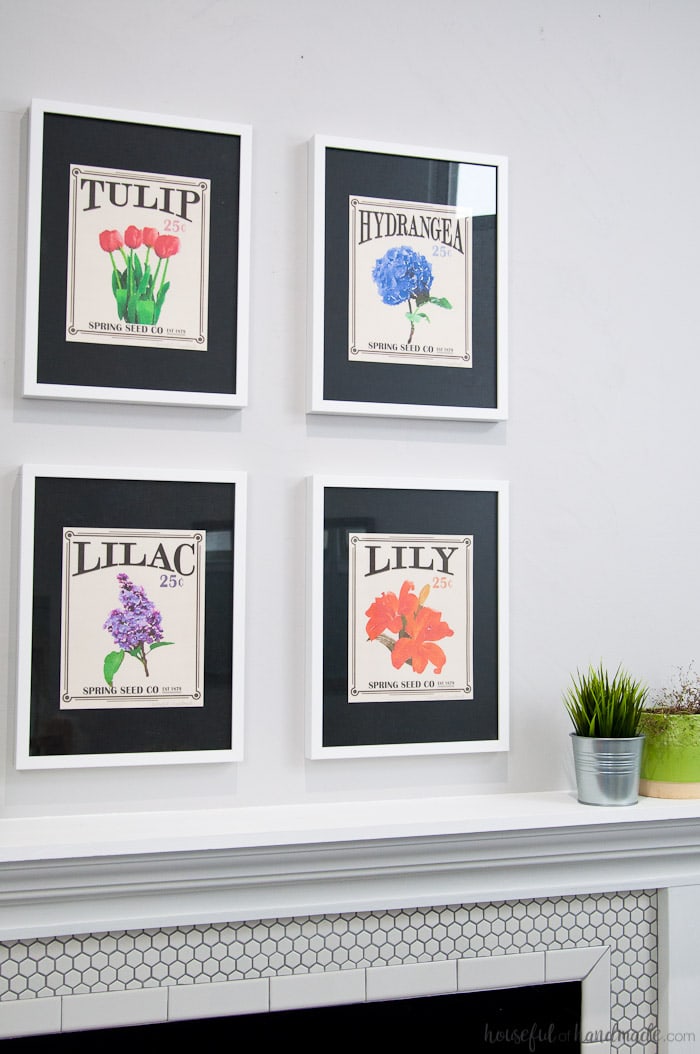 I love the look of all 4 of the vintage seed packet printables. Together they create the perfect display.
Then to really anchor them and make a statement in the room, I used black mats to make the seed packet art really pop. It's so different from the neutral winter mantel, and I think that makes me love it more. Spring is all about a new start!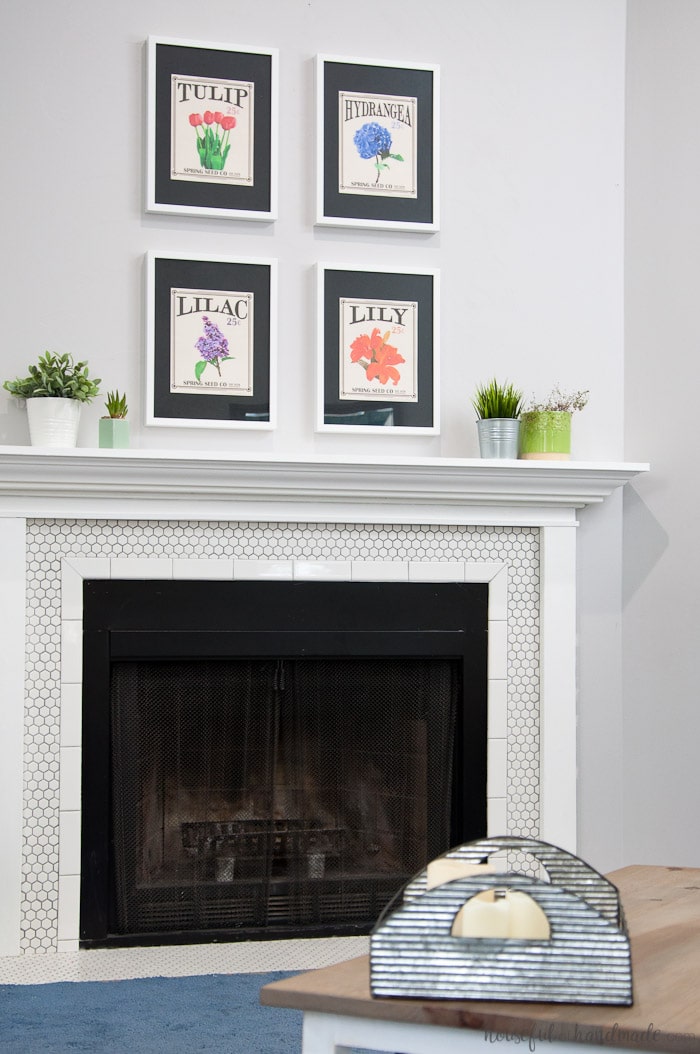 After getting all the vintage seed packet printables designed and hung up, I cannot decide which one is my favorite. Purple is my favorite color (but sadly it is way underused in our home decor) so that is why I made the purple lilac seed packet printable last year.
Hydrangeas are my all time favorite flower, especially the blue ones. I named my daughter after the lilies, so that one holds a special place in my heart.
And tulips are always the first flowers that peek through the ground at our house. They are the true sign of spring to me. All together, I guess these four seed packets tell the story of me.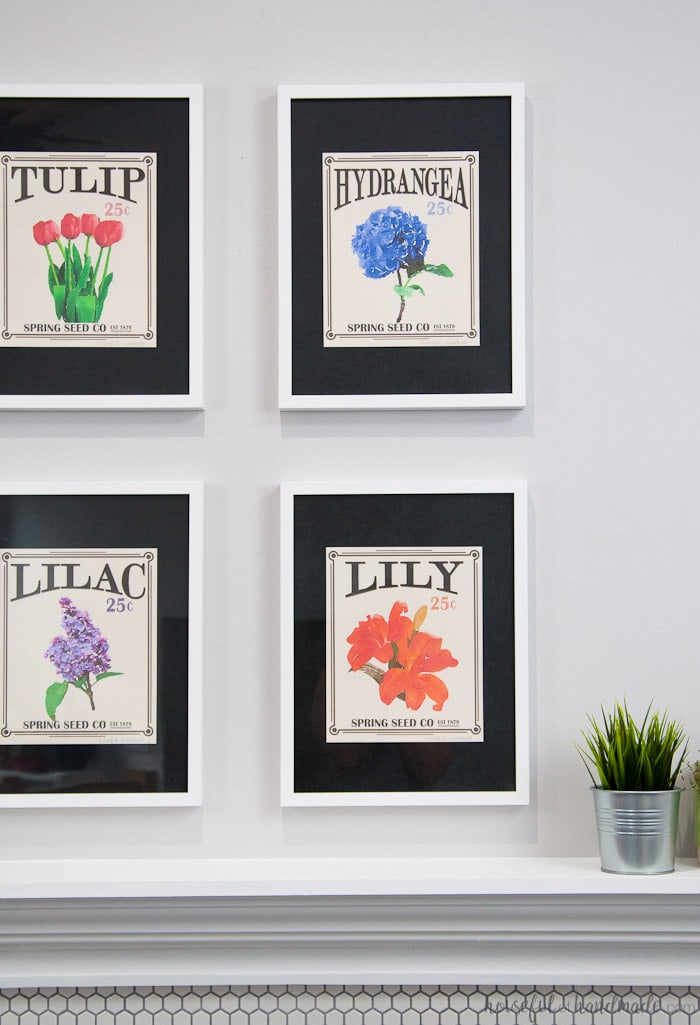 All the printables were created in an 8×10 size so they can easily be used in a standard frame. I decided to float mine over a black mat so the vintage inspired printables really stand out.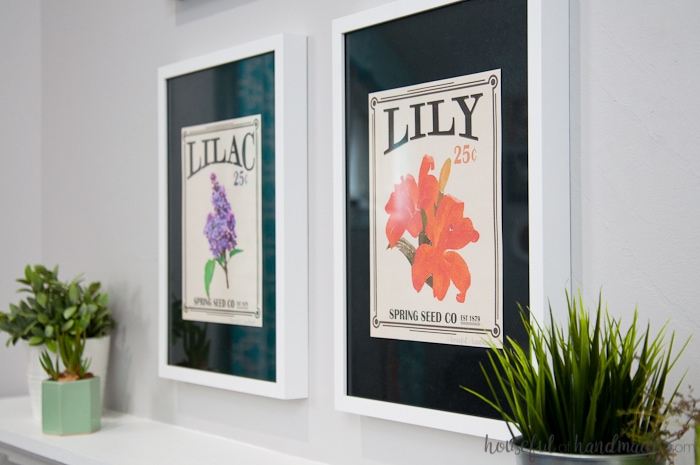 Download the Flower Seed Art
The vintage seed packet printables were free to my subscribers until 07/17/2019. Now they are available to purchase in the shop. Make sure to subscribe so you will be notified of new freebies!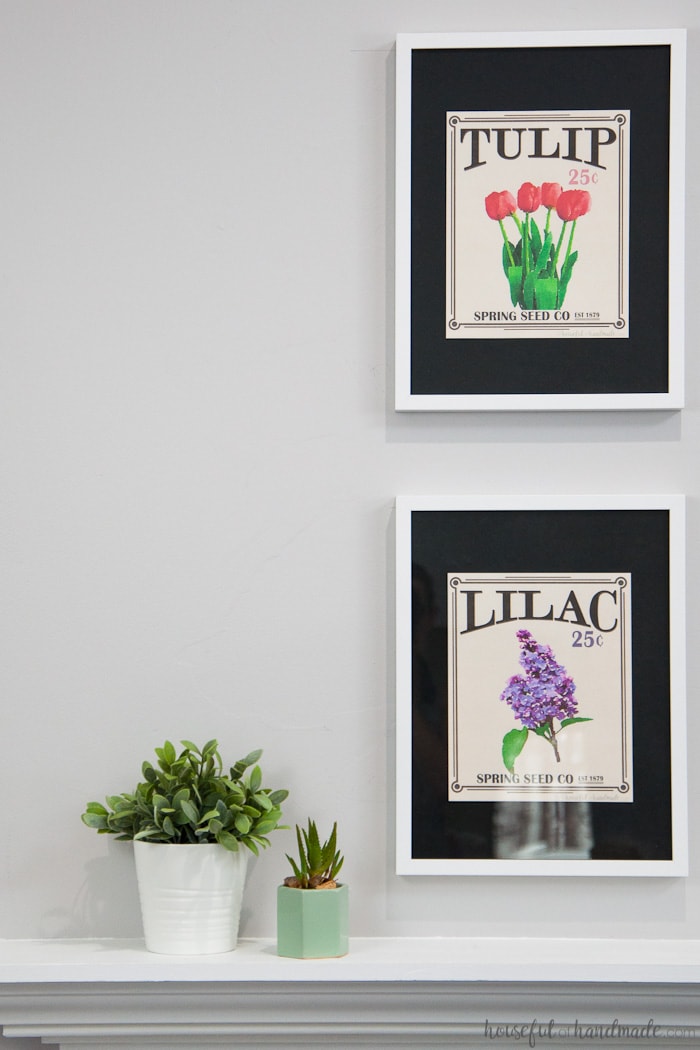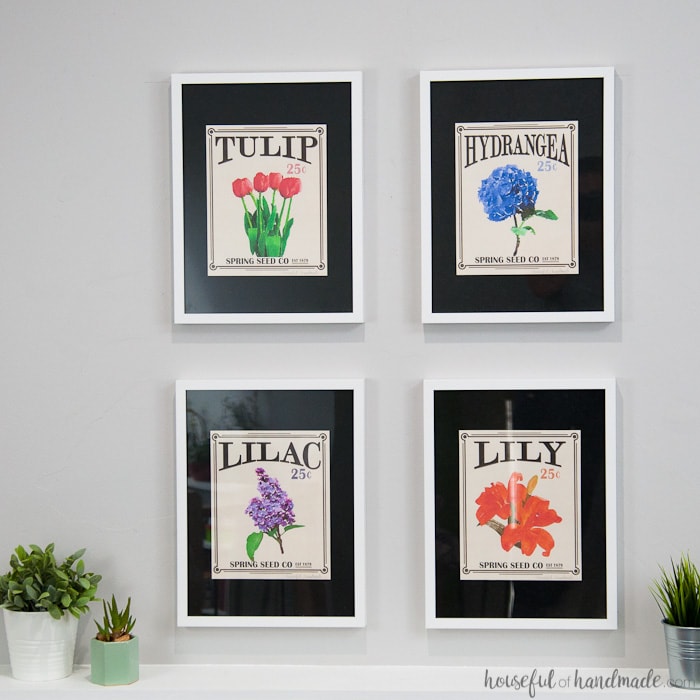 Now as long as the snow stays away, I will even get a chance to enjoy some gardening soon!