This printable kitchen conversion chart with hand drawn elements will make cooking fun & easy.
I feel like I have been doing a lot of cooking lately! I'm not sure if it's because the kids are home for breakfast, lunch and dinner or because I have lost my motivation and just want to enjoy summer, but I feel like I am in the kitchen all day.
Now I do like to cook, but sometimes I like to do other things too, like designing printables to share with you.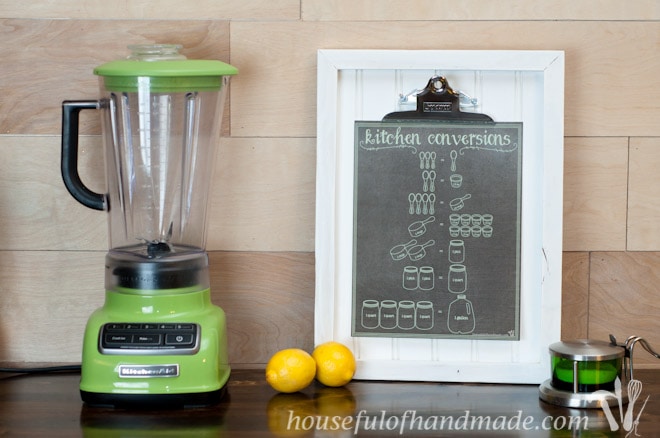 So I decided to make my life a little easier in the kitchen (especially when creating new recipes) and make some new kitchen charts. I have been needing a kitchen conversion chart to help me with the basic conversions I do all the time, so I made one! And I couldn't be happier.
But I didn't stop there, I created a whole set of kitchen charts. Make sure to check out the baking substitutions chart and recipe scaling charts as well.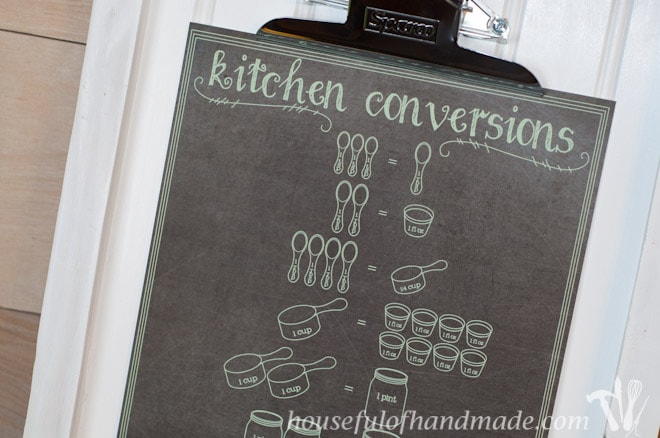 I know there are a lot of options out there for printable kitchen conversion charts, I could have found a cute one on Pinterest, printed it out, and got on with my cooking. But I L.O.V.E. to do it myself (hence the reason I started this blog).
And when I do it myself, I can get exactly what I want and I wanted just the basics conversions that I use all the time. For some reason, I always get 3 teaspoons per tablespoon and 4 tablespoons per 1/4 cup mixed up and try to do 4 teaspoons per tablespoon.
Not sure why my brain always second guesses me with that one. But now I can quickly refer to my chart and keep myself from adding too much baking powder in my recipe.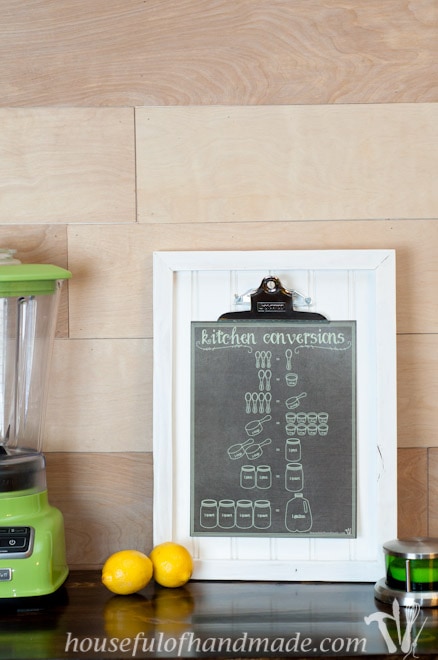 And since I am so happy with how it turned out, I decided to share my printable kitchen conversion chart. Don't you just love printables?!? And since I know some people might not be as in love with the chalkboard look as me, I did 2 colors with a paper background instead! Lots of love for everyone!
I used my clipboard picture frame to display the printable kitchen conversion chart. I think it's pretty enough to sit out on the counter as decoration.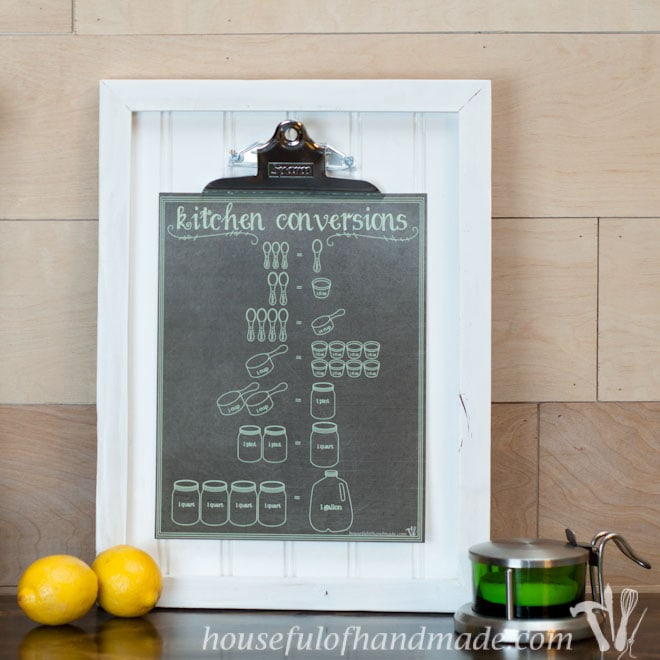 But it also works just as nicely taped to the inside of a cupboard.
Then you can always find it when you need it!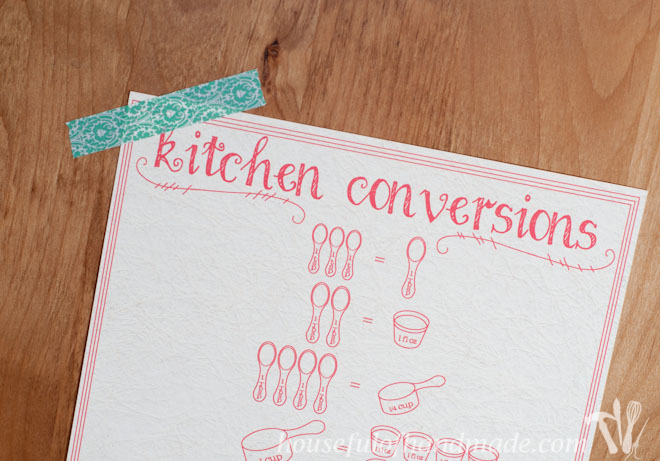 Downloadable Kitchen Charts
The printable kitchen charts were free to my subscribers through 11/18/2018. Now they are available to purchase in the shop. Make sure to subscribe so you will be notified of new freebies!
Choose just the kitchen conversions, or get the entire set of Kitchen Charts below.
Well I guess it's time to get back to the kitchen. I'm sure somebody is hungry again…