Add a touch of spring to the house with these printable bird sketches.
The last few days I have been woke up but the birds chirping as the sun rises. It's how I know spring is coming! So today is more spring decor for the home.
Last year I created these birdhouse plans art for spring and loved them so much. So this year I decided to make matching bird sketches.
These bird sketches were designed to look like vintage sketches from a birdwatcher's notebook. They have simple details about each bird in a sketched hand.
But the center of the sketch is a simple sketch, and slightly colored, drawing of each bird. And they turned out amazing!
The Birds of Spring
I know there are many different birds that represent spring in different parts of the world, and even throughout the US. But I picked 4 that are more common. And these 4 have their own distinctness to create a beautiful collage if used together.
Of course I had to include the Robin as the first bird of spring. As soon as I see that red bellied bird picking through the yard I know spring is coming.
And then I added the goldfinch and blue jay because they are so pretty and distinct.
Then for the last spring bird I included the simple wren. These birds are everywhere, jumping and chirping around. They are so cute and entertaining to watch, so I felt they needed a turn in the spotlight.
You can choose to print out all four birds to make a collage on your wall, mantel, or bookcase. Or you can print just your favorite 1 or 2.
Or even better, mix the spring birds with the birdhouse sketches to make a really big art wall. I think that is what I am going to do…. I just need a few more picture frames.
Download the Vintage Bird Sketches
I am sharing the 4 8×10 sized bird art prints for free in my Subscriber Library until 3/2/2020. Click here to subscribe to my newsletter and gain access to all the freebies in my library. If you already have your password, click here to download it.
Then enjoy displaying your favorite spring birds anywhere you need a little spark of spring in your home.
And don't forget to check out these printable birdhouse sketches for more spring art.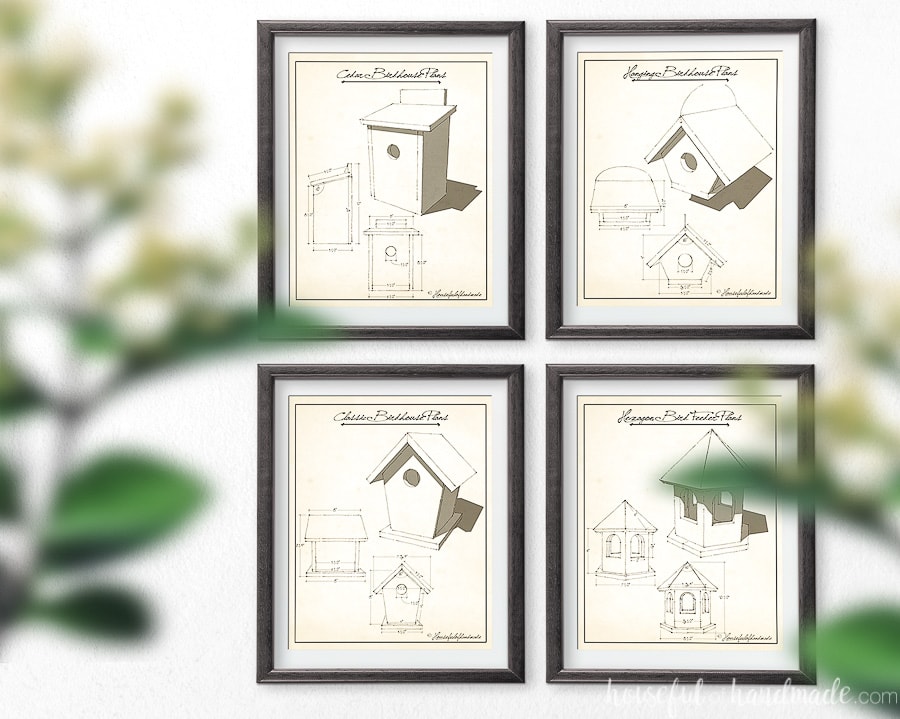 Happy decorating!