Decorate for spring with these printable vintage birdhouse plans art!
As I was sitting and talking with some friends the other day, I looked over and noticed I still had these Christmas printables hanging in our dining room. Embarrassing!
So it was the perfect time to make some new printable spring art. And what is more spring than new birdhouses? Plus you don't even need power tools to enjoy a fun birdhouse with these vintage birdhouse art prints!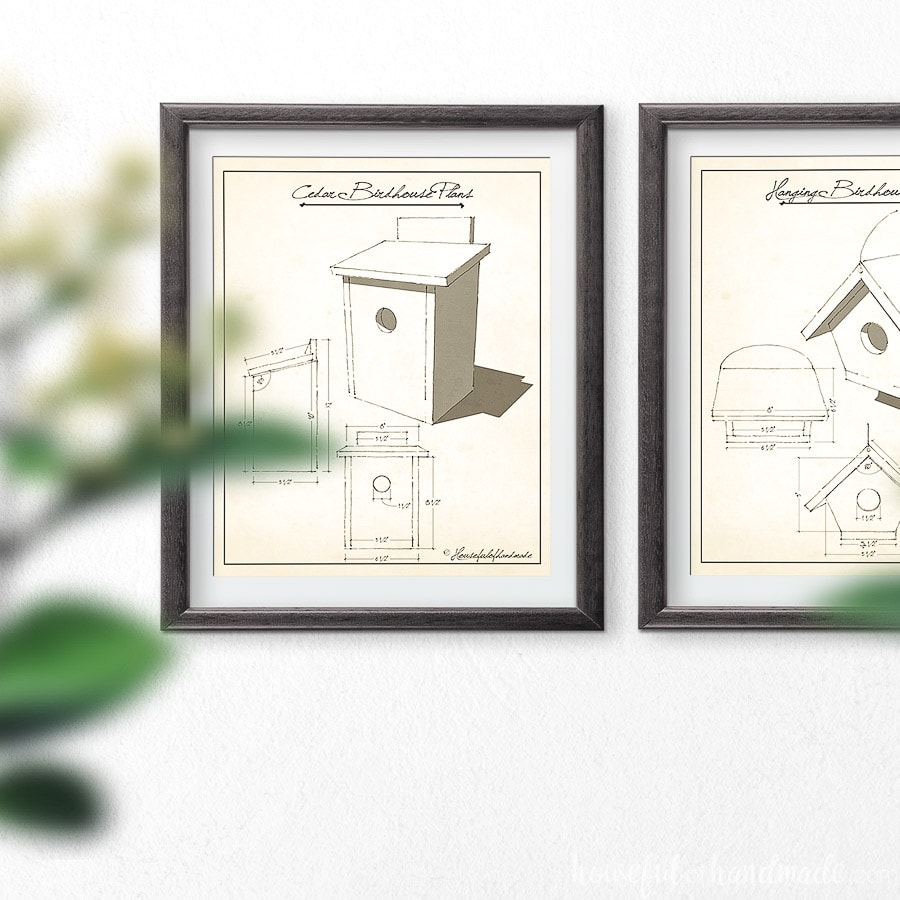 Birdhouse Art Prints
Last year I enjoyed the different versions of my vintage inspired seed packet art in these frames. Make sure to check out the amazing herb seed packet art, vegetable seed packet art, flower seed packet art, Christmas seed packet art and Halloween seed packet art.
But this year I wanted something different!
Since I have been loving birdhouses as decor lately, and want to incorporate more of that into my spring decor this year. I decided to do something with birdhouses for art prints…. but what???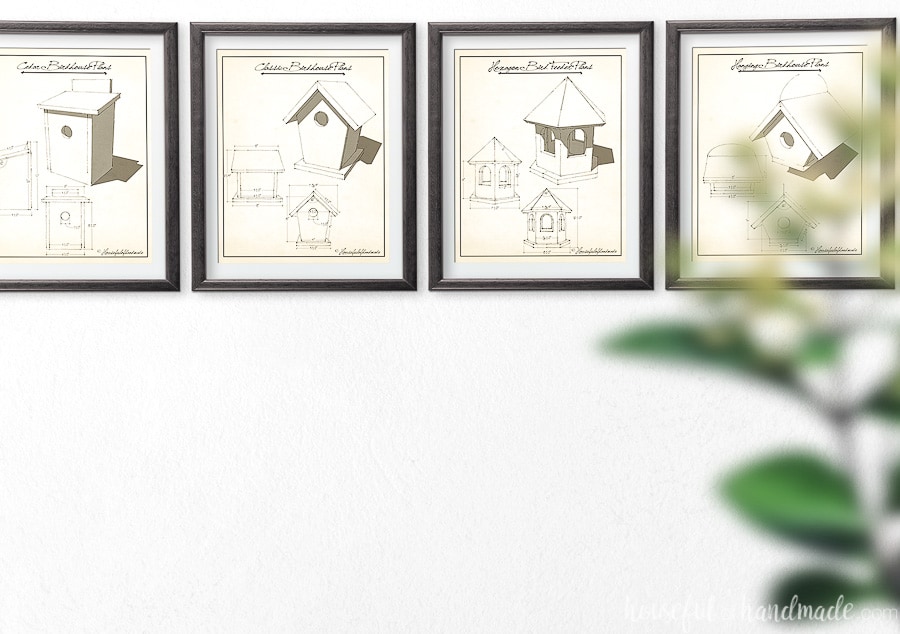 And then it hit me, why not merge two of my favorite things: creating art and building!
Birdhouses are such a fun thing to build in the spring. They are easy, and remind me of being a kid getting creative in the shop. So I took that idea and turned it into the perfect vintage birdhouse plans art.
These 4 art prints look like grandpa's sketches of birdhouse plans. Or maybe something from a vintage catalog or magazine. I even made the paper look worn and discolored.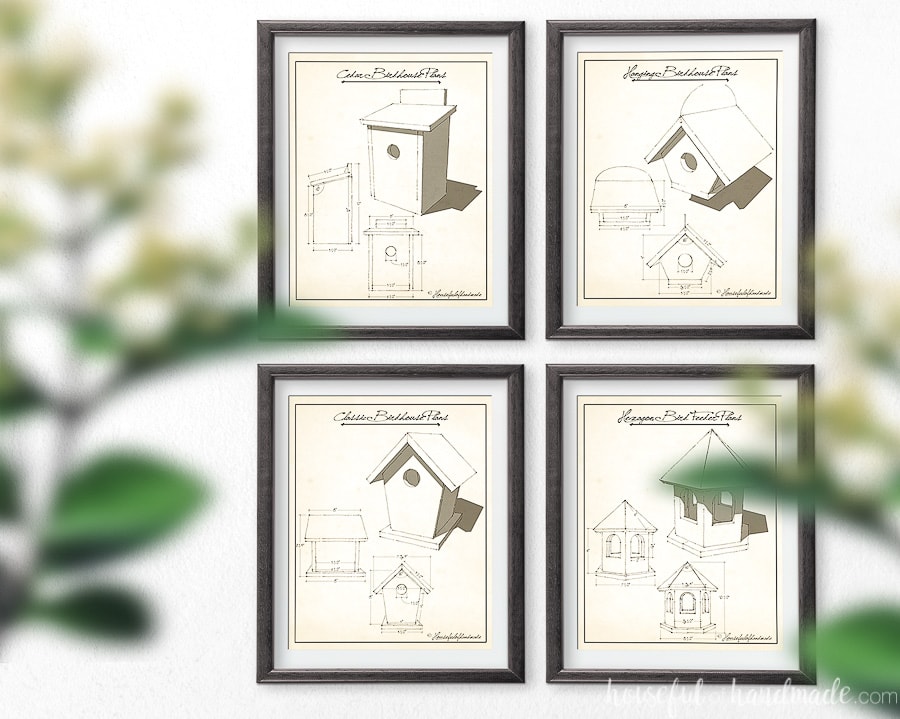 Since I have 4 frames on the wall in my dining room, I needed to make 4 different vintage birdhouse art prints. So I decided to make some different vintage style birdhouses.
And I just love how all the different prints turned out. I'm sure my kids are going to request we make 1 or more of these birdhouses this spring after seeing the plans up on the wall everyday.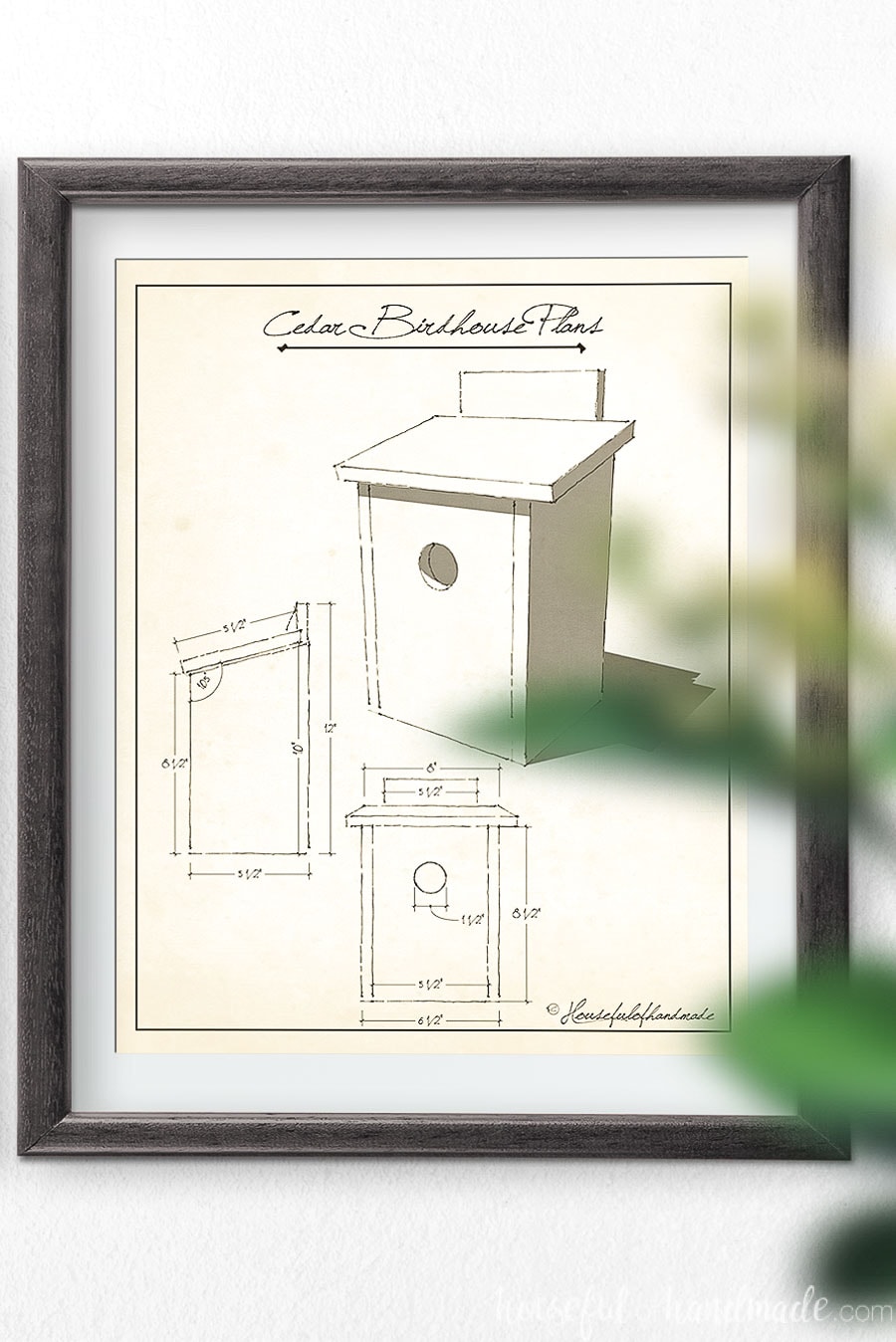 Printables for Spring
I am sharing the Cedar Birdhouse Plans art print for free in my Subscriber Library. Click here to subscribe to my newsletter and gain access to all the freebies in my library. If you already have your password, click here to download it.
The other 3 birdhouse prints are available for purchase in my shop here. Pick your favorites to make a fun statement wall for spring or anytime!
Pin it for later: