This is the ultimate lazy recipe! Summer has been so hot this year and we are running around in the heat all day. When it comes time for dinner, I am tired and unmotivated!
Today, we had sandwiches for dinner. I did try to fancy them up by making some flavored mayonnaise to go on them with all the fresh herbs in my garden.
But then after dinner we when we want a treat, I want something easy! And that is how this quick simple peach frozen yogurt recipe was born.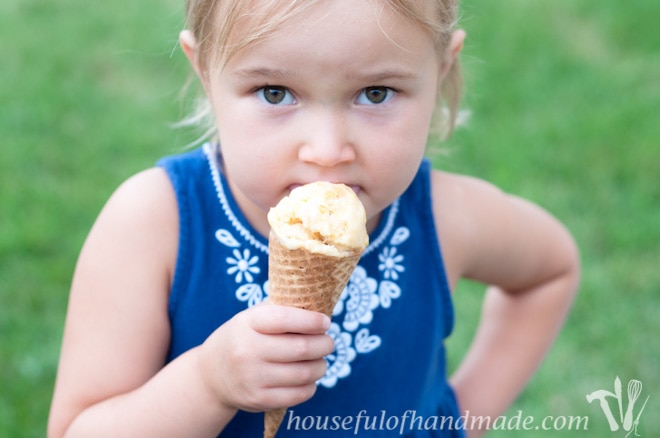 I did have one unusual ingredient, but don't fret, you can do it with a tiny bit more work than me.
Last year, the hubby's grandparents peach tree was super full! We helped them during one of the many pickings and they sent me home with 3 large boxes of beautiful peaches. Yeah!
They were so delicious, but we were not able to eat them all fresh so I got busy preserving them. I cut a ton to freeze and then set to canning the rest.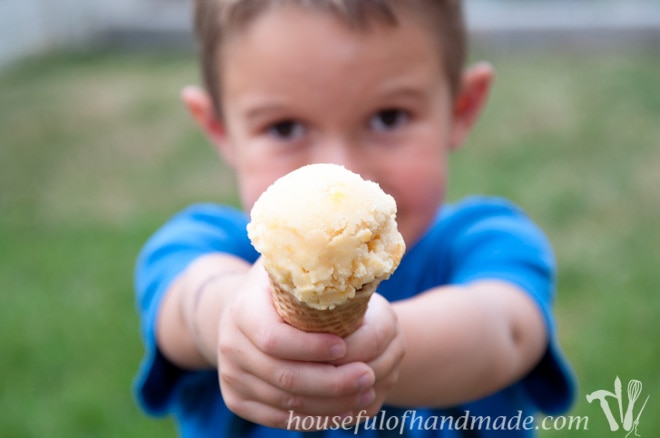 Because I had so many peaches, I got a little creative when it came to canning them. I knew the kids would love to eat the traditional canned peaches, and made some with very little sugar.
Then I decided to make some peach sauce (you know, like applesauce). I just heated the peaches on the stove till soft then mashed them with a potato masher, and canned it like I would apple or pear sauce. I learned this was a great way to preserve the peaches.
Now when I want to make peach bread, muffins, etc. I just open up a can of already smashed up peaches. It also works beautifully for making this peach frozen yogurt.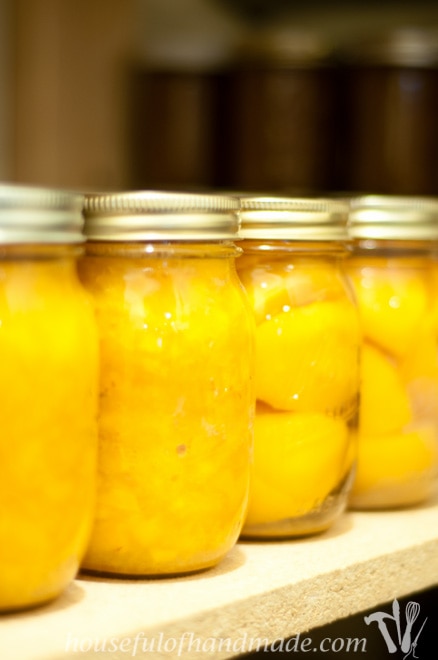 If you don't have peach sauce in your panty, you can use a regular can of peaches, drain off some of the juice/liquid, then smash them all up with a potato masher and now you have peach sauce and are ready to make peach frozen yogurt.
This recipe is so easy to make, I didn't really have any major pictures for the instructions.
Mix 1 cup lemon yogurt with the smashed up canned peaches. Add in a teaspoon vanilla extract and you're ready to freeze it!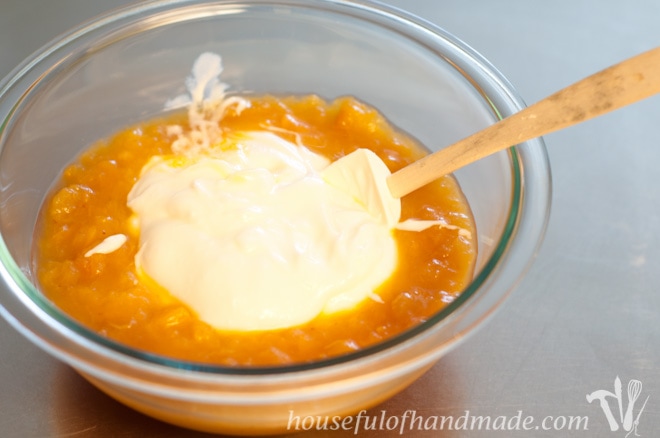 Freeze the mixture in your ice cream maker.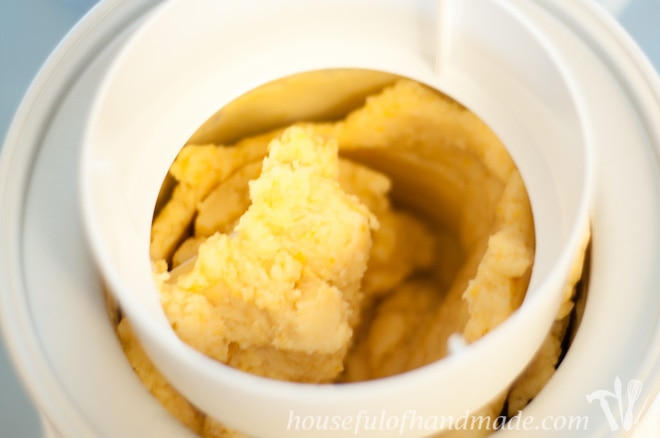 You can eat it soft serve right out of the ice cream maker, or scoop into a freezer safe container and freeze a couple hours until hardened.
This frozen yogurt is really delicious, not too sweet. The kids loved it so much and I can feel really good about feeding it to them because it wasn't full of sugar and fat.
The perfect summer treat for these super hot days!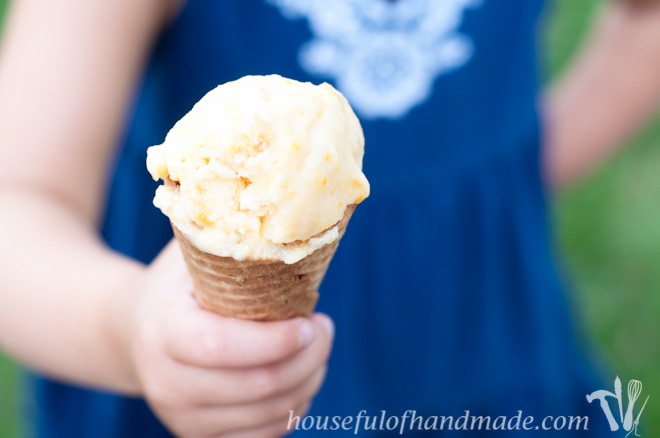 I enlisted the kiddos to help me with the pictures tonight. It was a fun change of pace, and they did so good holding the cones until I said go… then they thoroughly enjoyed their treat for helping out!
And what sells ice cream better than these adorable faces 🙂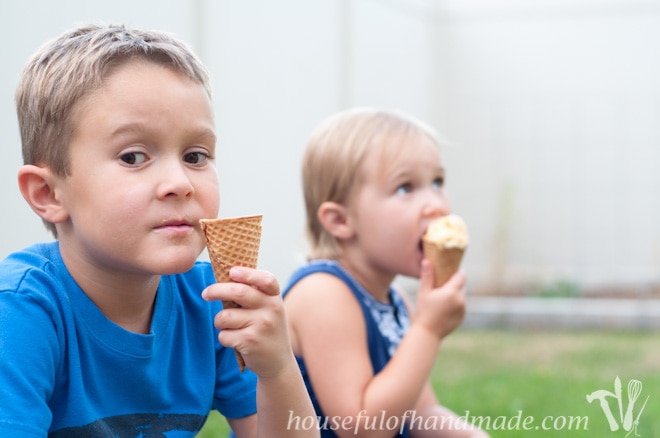 I love how little man is looking at me like "Can you just put down the camera mom!?!" Ha ha! Thanks for putting up with me kiddos!
Super Simple Peach Frozen Yogurt
Additional Time:
30 minutes
With just a few simple ingredients, you can have a refreshing and healthy summer treat to get you through the hot days. 
Ingredients
1 15oz can of peaches
1 cup lemon yogurt
1 tsp vanilla extract
Instructions
Drain off most of the liquid in the peaches.
Put peaches in a bowl and smash them with a potato masher.
Add in the yogurt and vanilla extract and mix well.
Freeze in an ice cream maker. Serve soft serve, or pour into freezer safe container and freeze a couple hours for a harder ice cream.
Enjoy!