Decorate your screens for the New Year with these free digital backgrounds for January.
This beautiful watercolor succulent print will help you forget it is winter. Both desktop and smartphone backgrounds come with or without this month's calendar.
Download the free digital backgrounds for January to add some decor to your computer and smartphone.
These digital wallpapers are perfect to help keep you organized with the calendar option, or choose one without to just add some style to your tech. Either way, you will love having a fresh new phone background for the New Year.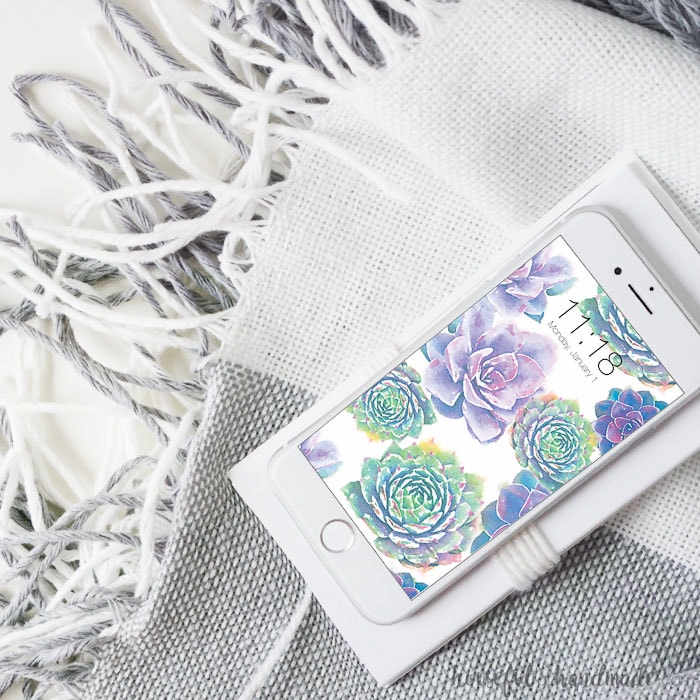 Winter doesn't have to be all about snowflakes and white. This year I thought about what flowers I could use for a winter print since I did snowflakes the last two years.
But nothing was speaking to me until I realized my favorite winter flowers are my succulents. They are pretty much the only flower I can keep alive in the house and therefore the only flowers I have in the winter.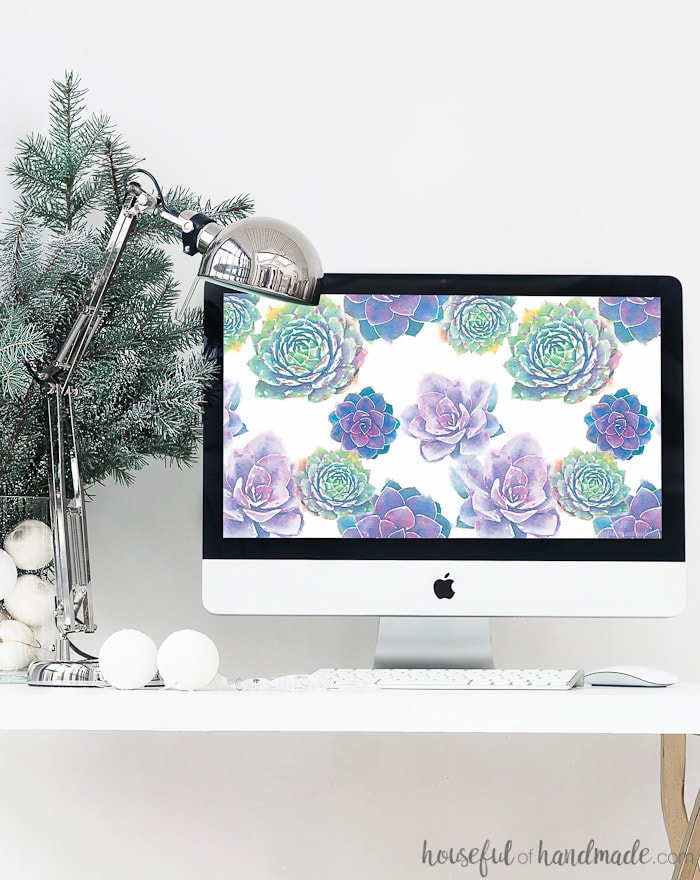 And I love the colors of the succulents. They are so vibrant and always in the green, blue, purple tones that I adore.
So I used them as my inspiration for the free digital backgrounds for January instead of winter itself. These beautiful watercolored succulents are sure to make me smile a bit whenever I am using my electronics.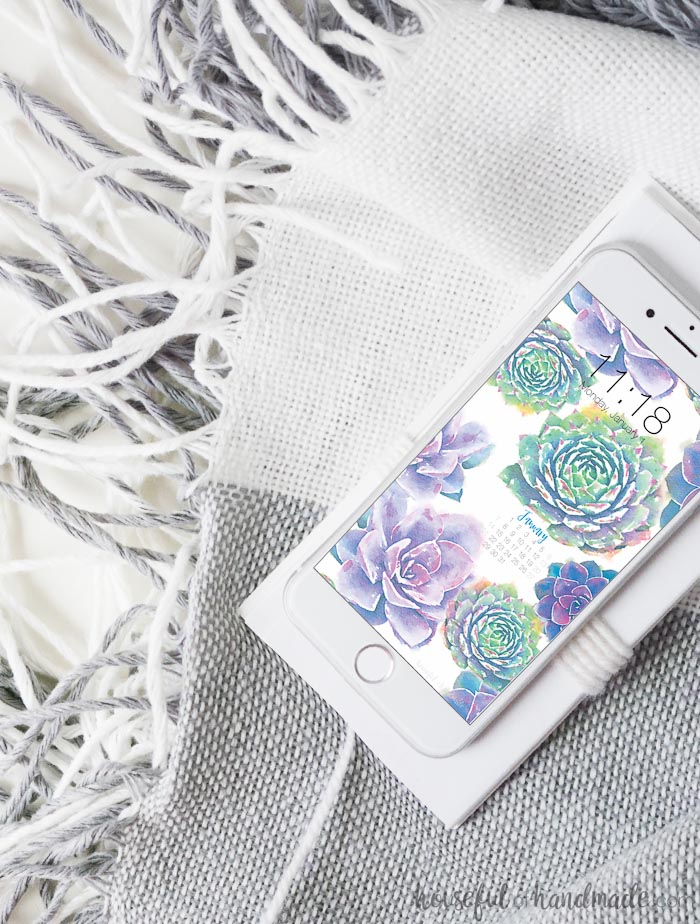 To download your own free digital backgrounds for January, click on the link below for the background (or backgrounds) you want.
DESKTOP BACKGROUND WITH CALENDAR || DESKTOP BACKGROUND
SMARTPHONE BACKGROUND WITH CALENDAR || SMARTPHONE BACKGROUND
And for more beautiful floral backgrounds, check out these ones from years past. I always include a non-calendar option so you can return to your favorite free digital backgrounds every year!
Have a very Happy New Year!