Download these free digital backgrounds for December today! This whimsical Christmas tree pattern is perfect to get you in the Christmas spirit. And the calendar option will keep you organized during the holiday craziness.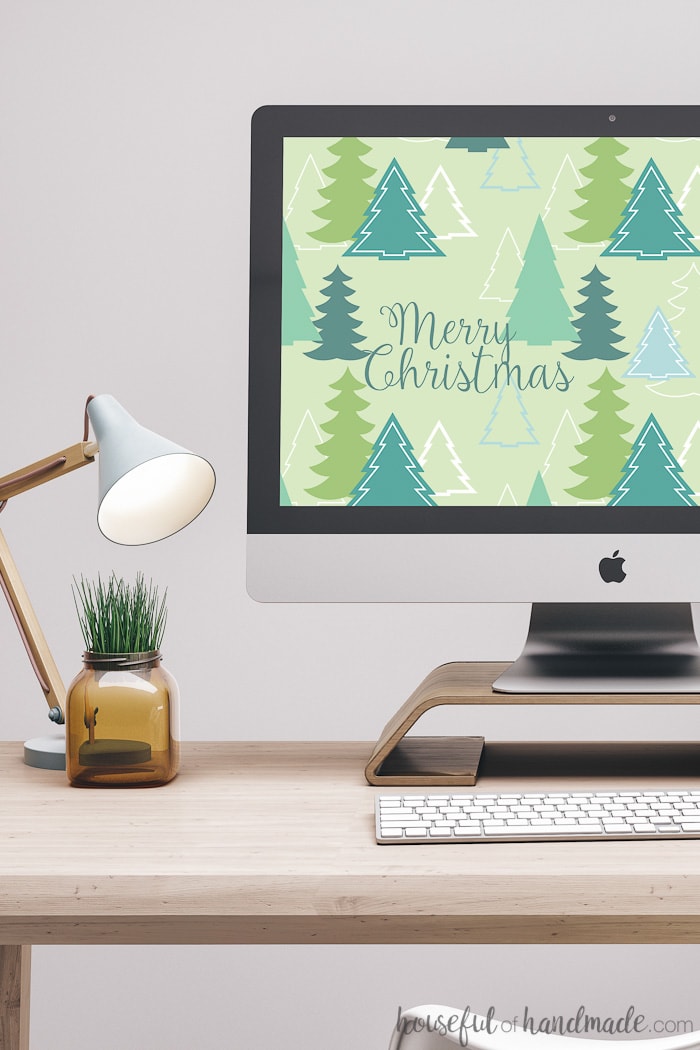 Decorate your phone and computer for the holidays with these free digital backgrounds for December. Festive Christmas trees will make your screens ready for the holidays too. Choose between a digital background with a December 2017 calendar or without.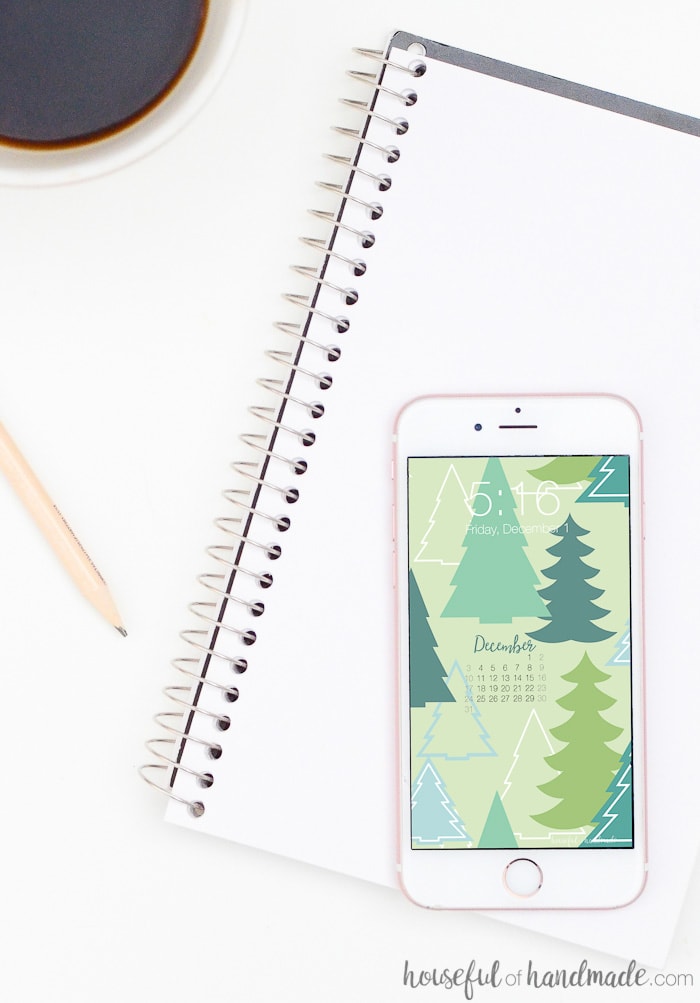 I cannot believe it is December! The year has flown by. I guess that is what happens when you are super busy. Looking back at all the projects we were able to accomplish in 2017 is pretty awesome. And now we get to enjoy my favorite time of the year with lots of fun and family and friends!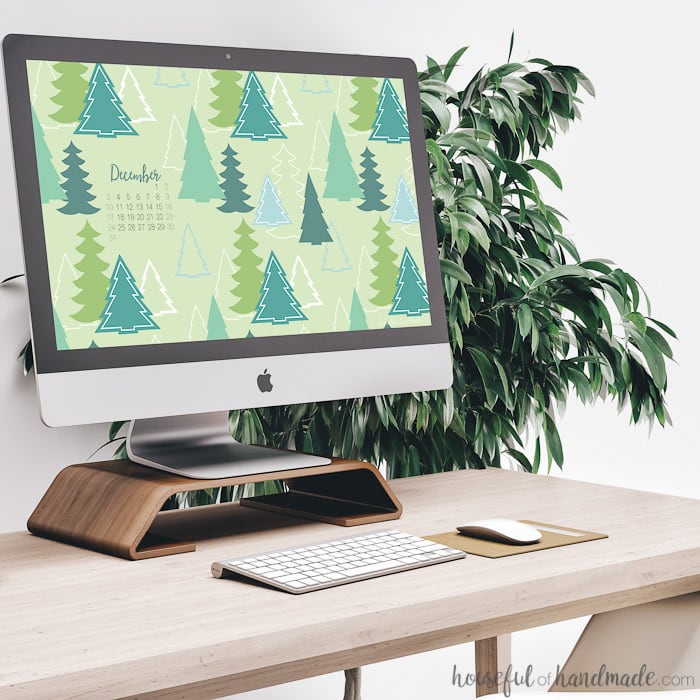 The free digital backgrounds for December are so necessary for this time of year. That little calendar on my iPhone home screen helps me stay sane and a bit more organized as we are making plans this month. If you have a December that is full before Thanksgiving too, you are going to love these backgrounds.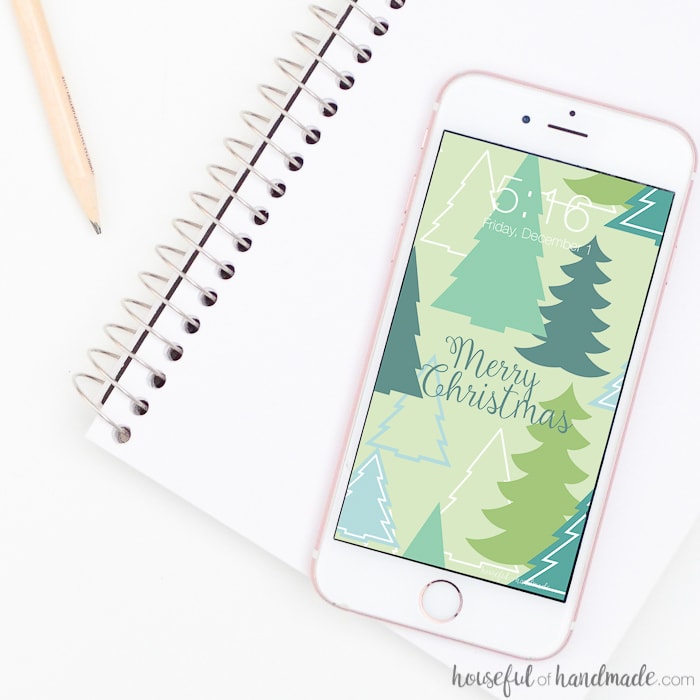 And of course, the whimsical Christmas tree pattern doesn't hurt either. I am in love with all things Christmas tree this year (as you can see by my Christmas mantel in our living room tour). The Christmas tree is always the first thing I put up and last thing I take down. So why not add a few more with this modern Christmas tree print. I am truly loving the colors for December.
To download your own free digital backgrounds for December, click on the link below for the background (or backgrounds) you want.
DESKTOP BACKGROUND WITH CALENDAR || DESKTOP BACKGROUND
SMARTPHONE BACKGROUND WITH CALENDAR || SMARTPHONE BACKGROUND
And for more wintery backgrounds, check out these ones from years past. I always include a non-calendar option so you can return to your favorite free digital backgrounds every year!
Have a very Merry Christmas!