Fall is here and that means downloading new free digital backgrounds for October! This beautiful autumn leaf pattern is the perfect way to celebrate cool weather and changing leaves.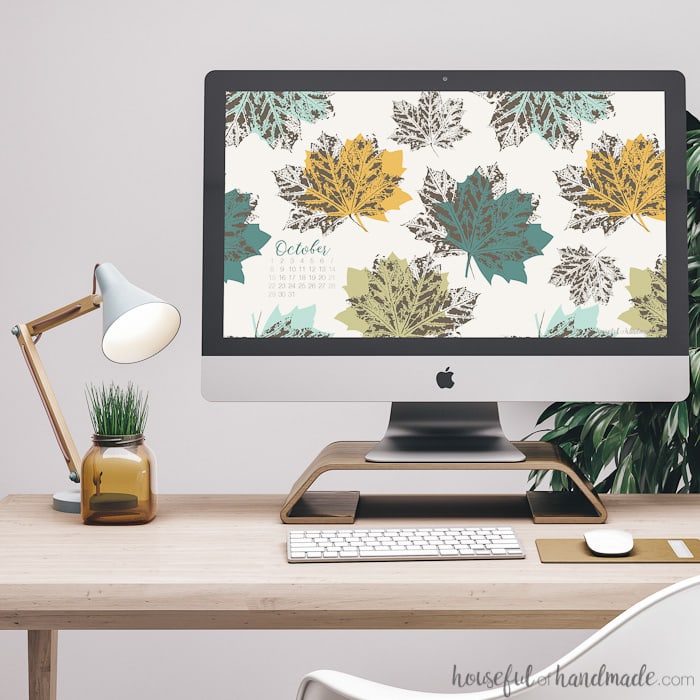 Raise your hand if you are excited for October!!! My hand is so far in the air I am practically touching the sky. October is one of those months that never gets old. The changing leaves of fall… pumpkin spice everything… sweater and boot weather… Halloween costumes and decorations… I just love it all. And these free digital backgrounds for October are also on my true love list.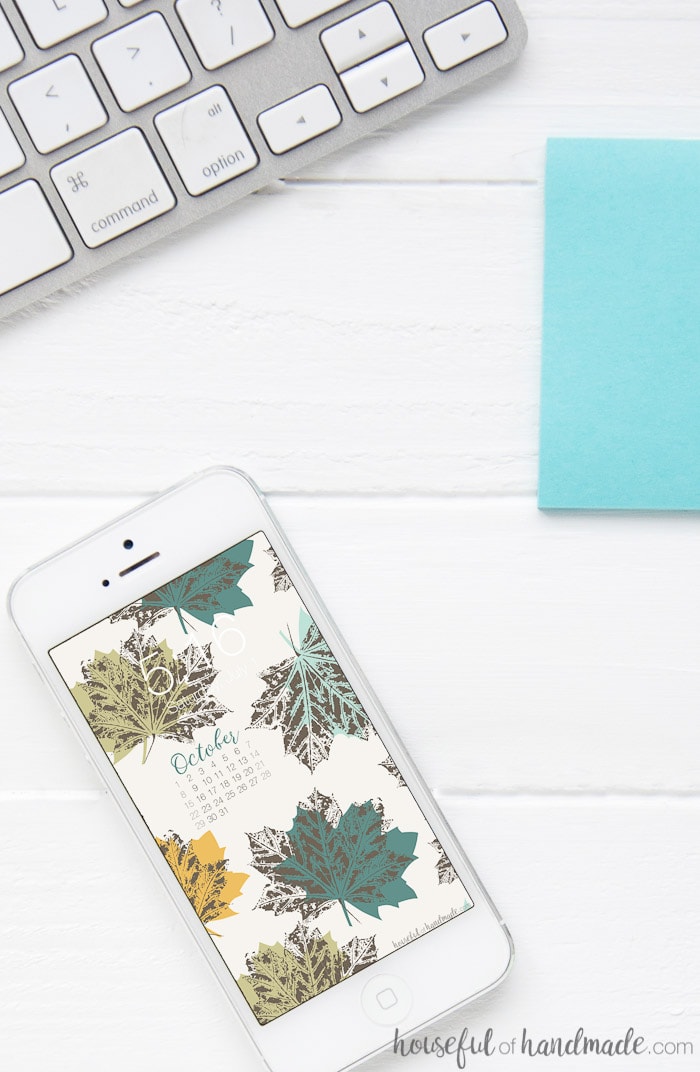 We have been so busy that we have barely had a chance to enjoy the changing leaves of autumn. Watching our mountains turn all the colors of fall is my clock to know that fall is really here. Even if we don't get a chance to take a drive to see the leaves in person, at least I can enjoy the leaves on my computer and smartphone.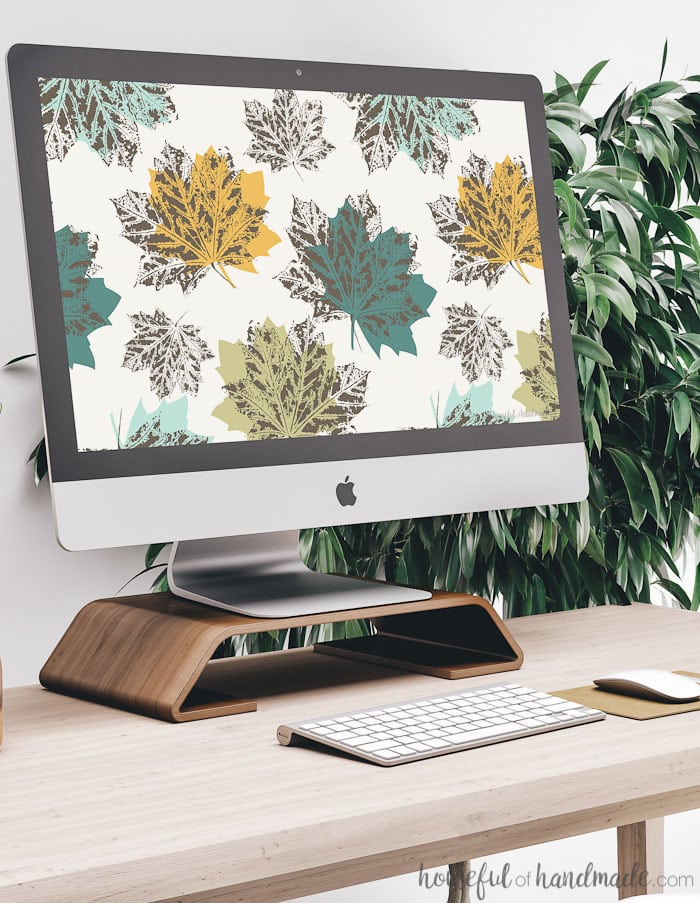 Maybe since I haven't been enjoying the leaves of fall, that is why I am so obsessed with using the fall leaves in our fall decor. I started by adding watercolor leaf art to our rustic upcycled fall mantel. Then I made these quick and easy fall candle lanterns to decorate our table. I even used copper leaf cookie cutters to make these beautiful copper candle holders. So of course it made sense to add leaves to our screens too!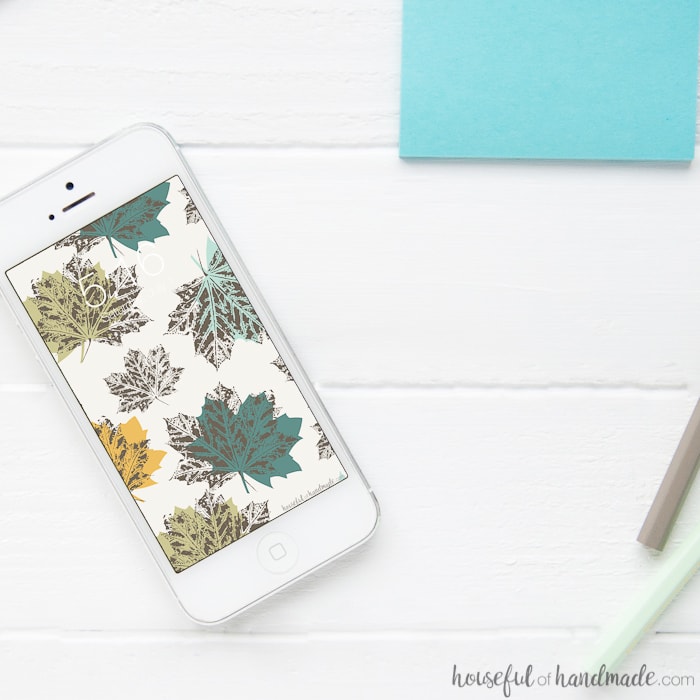 So let's bring on fall, starting with these beautiful leaf backgrounds and maybe a pumpkin spiced latte (or two!). Click on the link (or links) below for the backgrounds you want. And enjoy every minute of this beautiful month!
DESKTOP BACKGROUND WITH CALENDAR || DESKTOP BACKGROUND
SMARTPHONE BACKGROUND WITH CALENDAR || SMARTPHONE BACKGROUND
And if you are looking for some more fun fall backgrounds, check out these beautiful prints from the past:
Don't forget to check out the new digital backgrounds every month.