14 Days of Popcorn: Brown Butter & Honey Popcorn
Is this your first brown butter recipe? If not, I know why you are back. The creamy nuttiness of brown butter is so good. Some might call it addicting. I know it is for me!
If you haven't tried brown butter before, I really hope this Brown Butter & Honey Popcorn is the recipe that makes you excited to try it!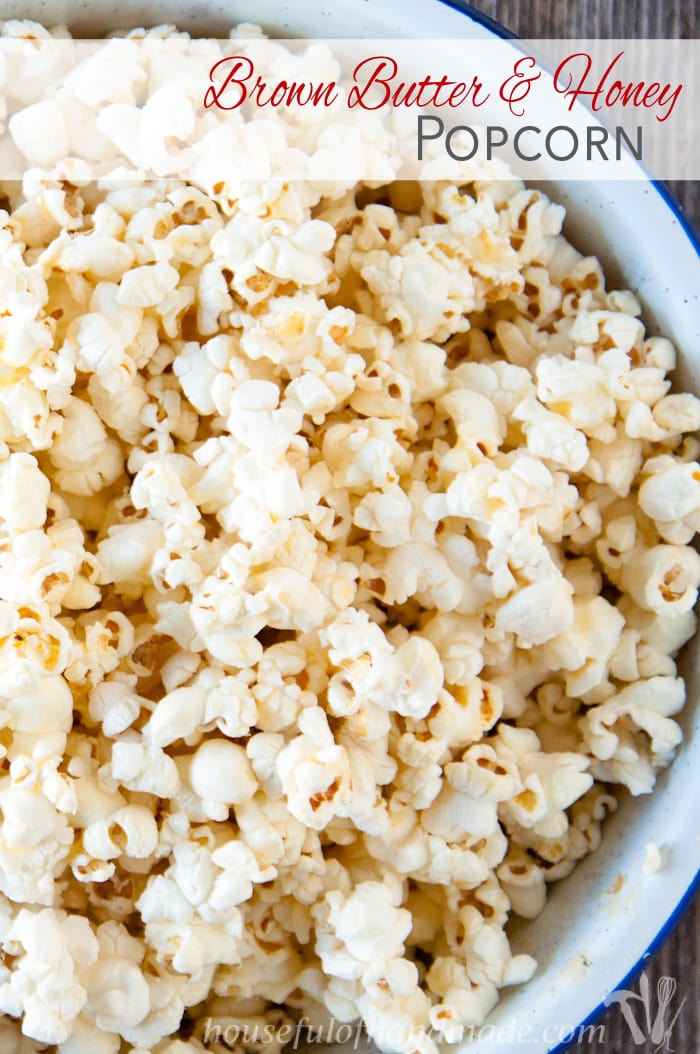 The first recipe that got me curious about brown butter was this Brown Butter Buttermilk Syrup from Two Peas & Their Pod. This stuff is amazing and it opened my eyes to the deliciousness of brown butter.
After the flood gates were opened, I started trying any recipe I found that used brown butter. I was hooked!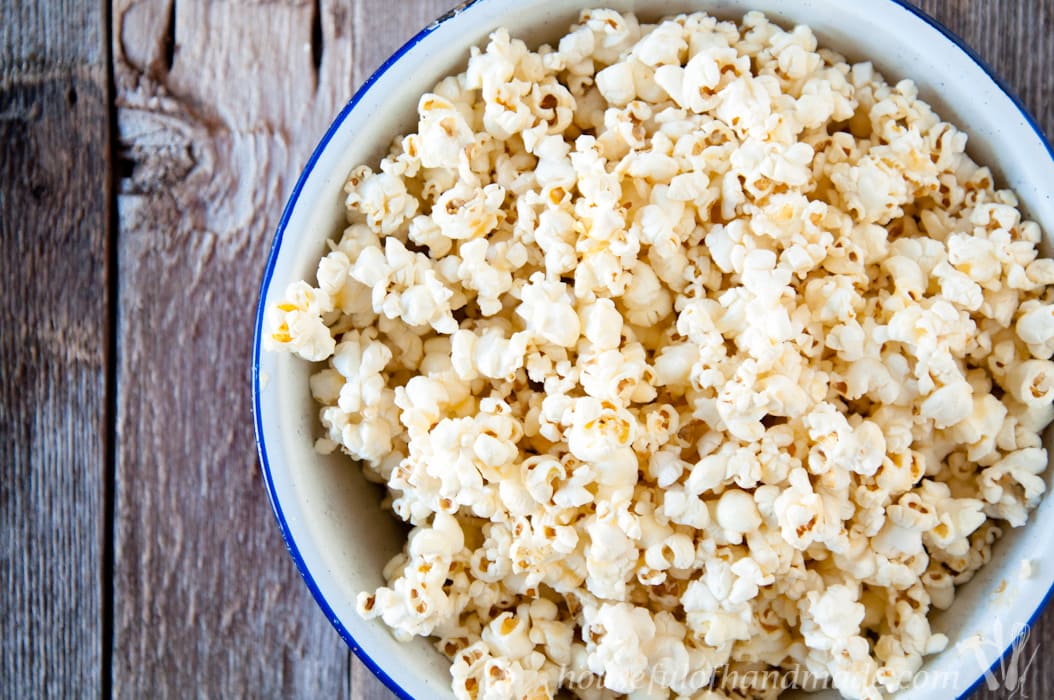 Since butter and popcorn go hand-in-hand, it only makes sense to include brown butter in a recipe for the 14 Days of Popcorn series. And what better way to highlight the nuttiness of brown butter than with honey!
I used a blond raw honey, but any good honey would be delicious. The honey and the brown butter really compliment each other and are the perfect topping for popcorn.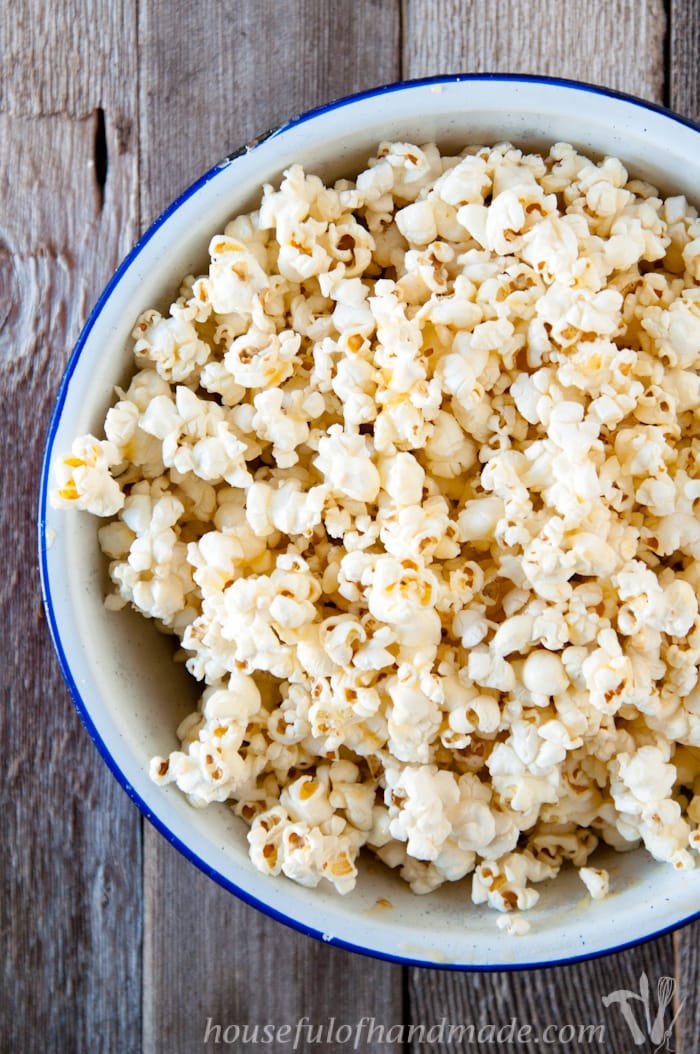 Browning butter sounds like a big deal, but it is not. To brown butter, all you need to do is heat the butter in a small saucepan on medium high heat until it melts, then bubbles, then it starts to foam up, then the foam goes away and the butter starts to brown.
You will notice little bits of brown stuck to the bottom of the pan and the butter will smell nutty.
You do have to watch carefully so you do not burn the butter (which is definitely not delicious). But other than not getting distracted, this recipe is super easy and delicious.
For more popcorn fun, check out the all the other recipes from last week!
14 Days of Popcorn
Enjoy your snack!
Brown Butter & Honey Popcorn
For something super easy and absolutely delicious, you have to try this Brown Butter & Honey Popcorn. The brown butter adds a rustic nuttiness to the popcorn and the honey adds a little sweetness.
Ingredients
1/2 cup popcorn kernels, popped
1/4 cup butter
1/4 cup honey
salt (optional)
Instructions
In a small saucepan, heat butter over medium-high heat until it darkens in color, smells nutty, and you see brown bits on the bottom of the pan.
Remove from heat and pour butter in a small bowl. Scrape the brown bits from the bottom of the pan and discard.
Return butter to the pan and add honey. Bring to a simmer and simmer for 1 minute.
Pour over popped corn and stir to combine. Salt to taste (optional).
Enjoy!