14 Days of Popcorn: Sharp Cheddar Cheese Popcorn
I've been trying to figure out a way to make a real cheese popcorn for this series. I always loved the cheese popcorn made with fake, powdered cheese as a kid.
But luckily I prefer real cheese now. And if you want to make your own popcorn, where do you even buy powdered cheese?
So I decided to try experimenting with a real cheese option. It took a while, and a few failed attempts, but I managed to make a delicious Sharp Cheddar Cheese Popcorn made with real cheese!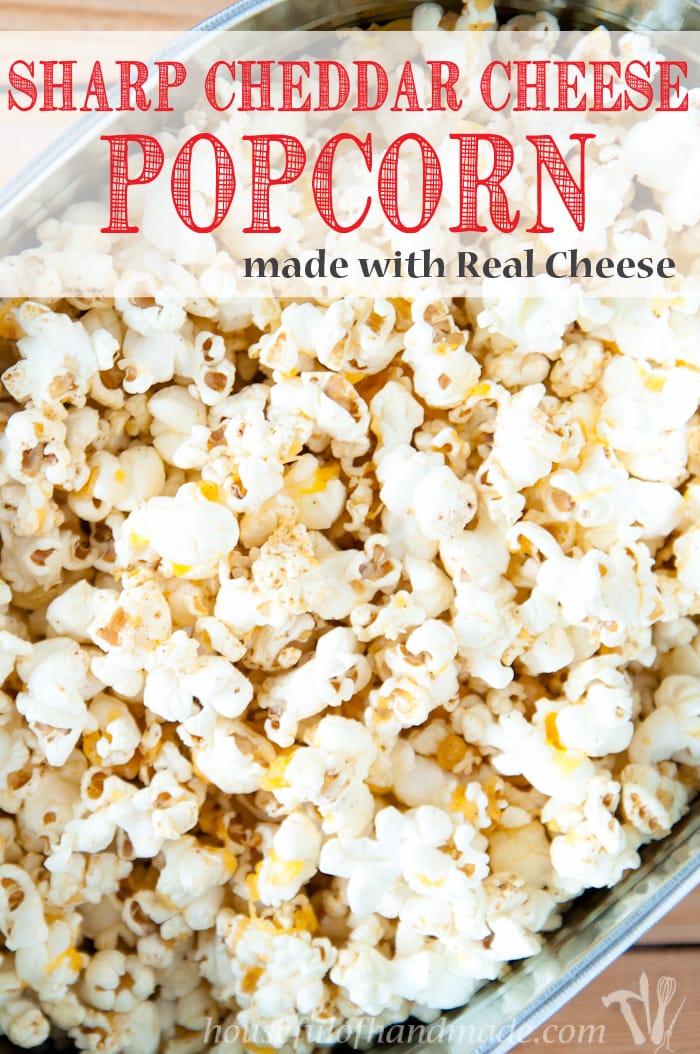 I wanted to make a cheese sauce to pour over the popcorn. That didn't work so well. If the cheese sauce was more like a fondue, with the cheese melted in a chicken or vegetable stock, it was too wet for the fluffy popcorn. The end result wasn't good.
So I tried to make a cheese sauce with butter, well, I ended up with delicious tasting butter with a clump of melted cheese in it. I could not get it to melt together into a sauce (but I might have eaten the cheese anyway).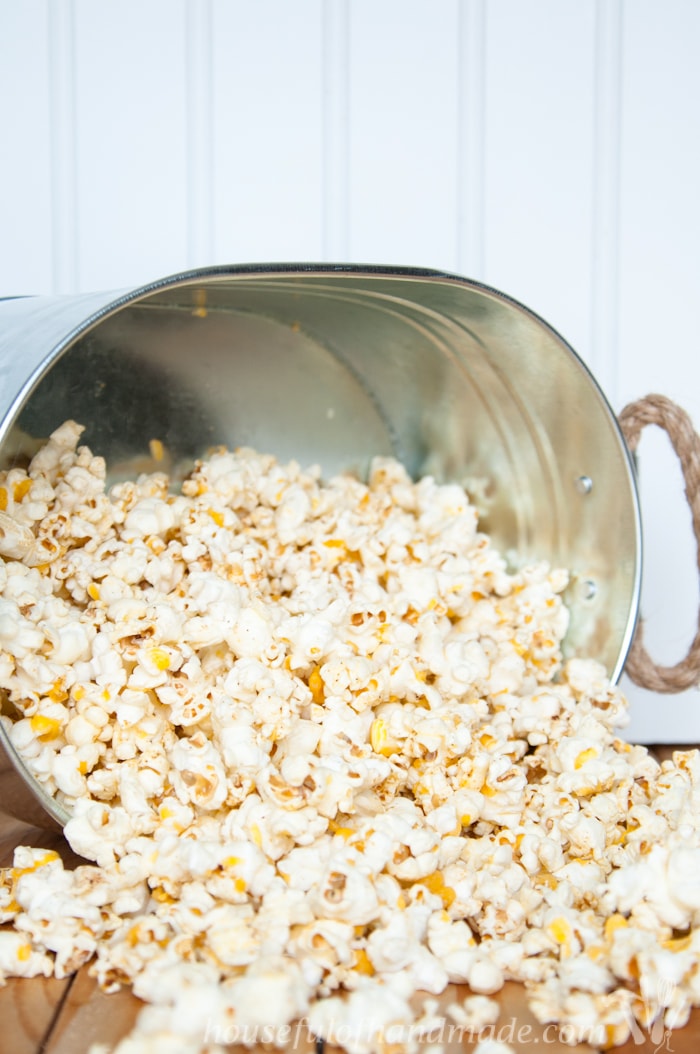 I thought about giving up! I figured I could do a parmesan cheese popcorn, I could shred it finely into a powder and call it a day.
But I really wanted to make a Sharp Cheddar Cheese Popcorn.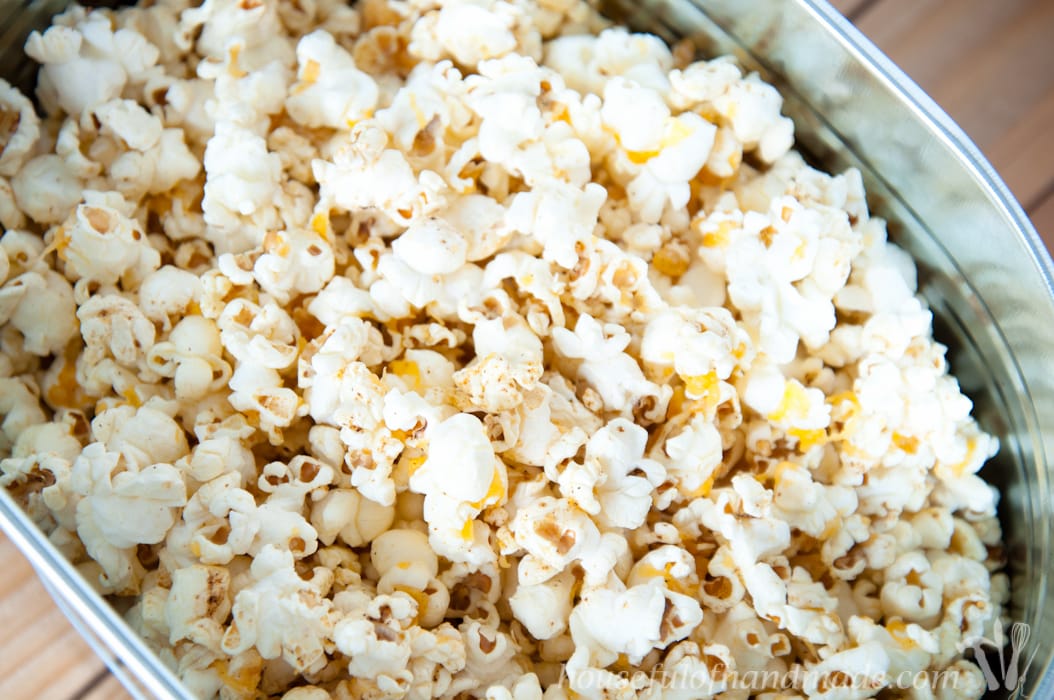 So in my last ditch effort before throwing in the towel I tried something different. I made my popcorn into more of a popcorn nacho type of treat. And it worked!
And it tastes amazing! I can't stop eating it!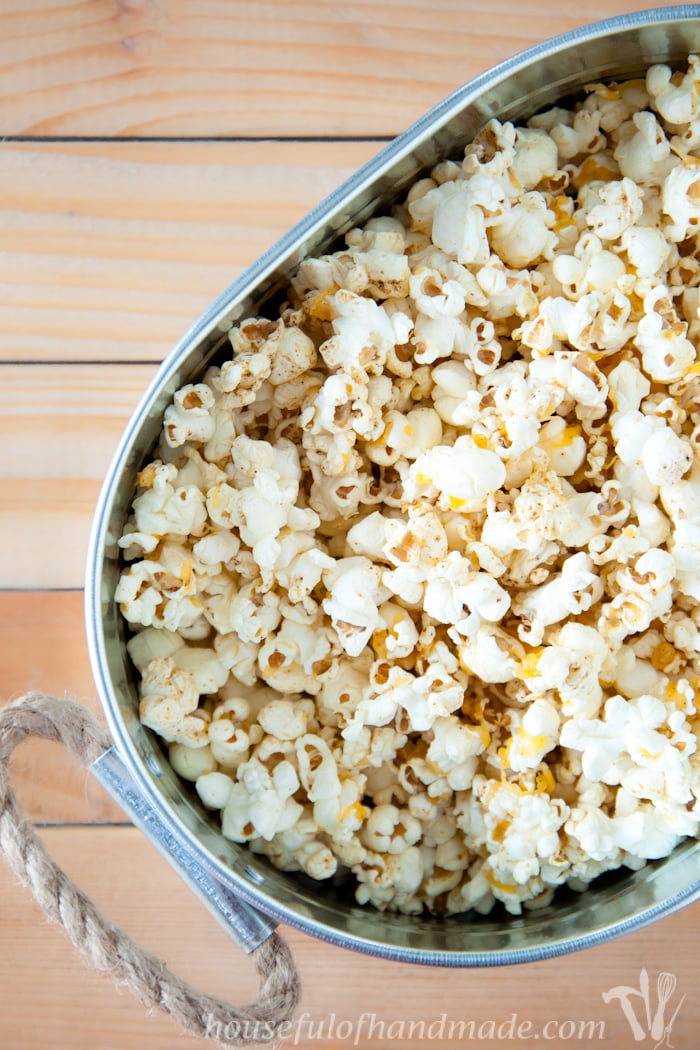 So now I have the perfect recipe for a salty, cheesy popcorn treat. It's not anything like the powdered cheese popcorn I ate as a child, it's so much better.
It's the perfect grown up cheese popcorn!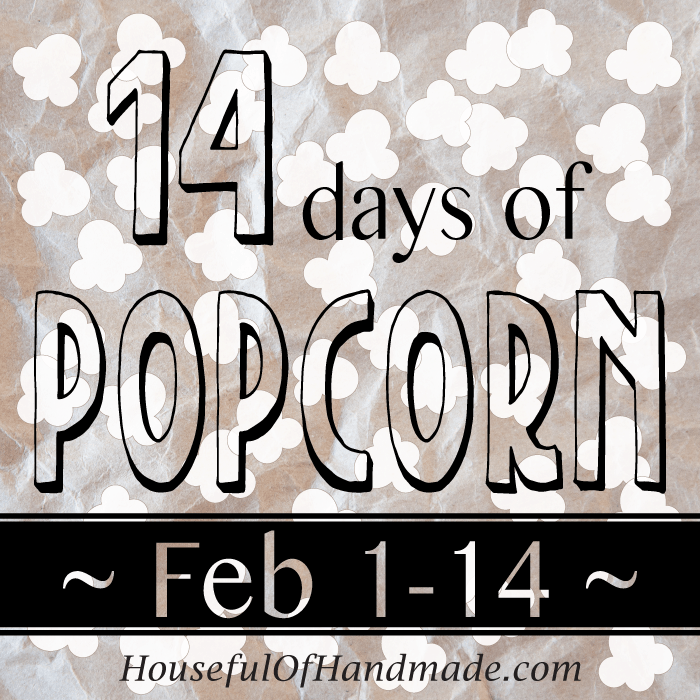 For more popcorn love, check out the other recipes I've been sharing. 14 Days of Popcorn
Happy Valentine's Day!
Sharp Cheddar Cheese Popcorn made with Real Cheese
Make the most flavorful cheese popcorn without fake powdered cheese! This Sharp Cheddar Cheese Popcorn made from real cheese is easy and cheesy.
Ingredients
1/4 cup butter
1/4-1/2 tsp kosher salt
3 oz sharp cheddar cheese, finely shredded
Instructions
In a small saucepan, combine butter, chili powder, garlic powder and salt. Melt butter and heat until starting to simmer.
Pour butter over popcorn. Stir until all popcorn is evenly coated.
Spread popcorn on a sheet pan, sprinkle with finely shredded cheese (I used a microplane zester to shred mine). Stir it around until evenly distributed.
Place rack in the center of the oven and turn broiler to low. Cook popcorn until cheese is melted (about 2-3 minutes). Watch carefully so it does not burn.
Pour cheesy popcorn into bowl and mix.
Enjoy!